Copernicus Center
5216 W Lawrence Ave
Chicago, IL 60630
Phone: 773-777-8898
Office Hours: M - F
9:30 am to 4:30 pm
Office Staff
Managing Director
Gregg Kobelinski
Event Coordinator
Patrizia Fuchs
Marketing
Dominika Przybyl
Special Events
---
---
DONATIONS
Needed &
Appreciated
Please help the Copernicus Foundation in its continuing support of culture, community, and the performing arts.
THREE ways to help:
1. Use the "Donate button"
2. Send a check:
Copernicus Foundation:
5216 W Lawrence Ave,
Chicago, IL 60630
3. Become a member.
See member information
below.

MEMBERSHIP
Membership has benefits!
Each level of membership offers more to you; while you support the work of the Copernicus Foundation at the same time.
Membership Levels explained at the link below:
---
Join us on YELP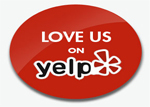 Help spread the word about Taste of Polonia!
CLICK HERE
to leave a review on YELP about your experience at the Copernicus Center's annual Festival.
---


Become a Sponsor

Promotional opportunities may include:
~ Naming rights
~ Media exposure
~ Product displays
~ Signage opportunities
~ Sampling opportunities
~ Custom Packages
---
Taste of Polonia Banner Program
Help make this year's Taste of Polonia the biggest ever. If you know of a retail location which has a fence that would allow us to hang a Taste of Polonia banner, please contact our office at 773-777-8898 x103. We have a banner exchange program in place this year.
We would gladly hang a banner from any retail establishment at the Festival which allows us to hang our banner at their location two weeks prior.
---
---
Please Check-in at the Copernicus "CENTER"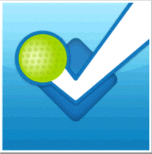 We''ve claimed our numerous foursquare accounts created by different patrons, all with different labels. Please check-in at the Copernicus "CENTER" - - -
not "foundation," "theater," "cultural center," or "gateway."
Thanks! We''ll see who becomes our new Mayor.
---
VIP TICKETING
Tickets purchased through the Copernicus Center website or
Facebook Page (link)
guarantee faster entry into the theater.
Just bring your printed ticket to the specifically marked VIP Line and your tickets will be quickly scanned at the door.
Click on "Get Tickets" button to purchase tickets to upcoming events.

GREETINGS FROM COPERNICUS!
Summer is FINALLY here! We hope you join us in celebrating our 33rd Annual TASTE OF POLONIA. The Festival has a wide variety of live entertainment which includes; 5 music stages, food vendors selling the best of Polish cuisine, and performances by ethnic dancers and musical groups. The Festival also displays original arts and crafts, handiwork, imported items, as well as exhibits familiarizing festival goers with many aspects of Polish culture, customs, traditions and Language. So please make sure to mark your calendars for Labor Day weekend! Hope to see you there!
-The Copernicus Center Staff
---
Taste of Polonia - Aug 30 to Sept 2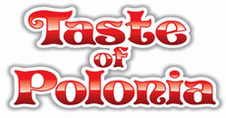 The Taste of Polonia Festival is a celebration of Polish culture, heritage, music and old-world cuisine attracting crowds upwards of 35,000 over Labor Day weekend. Celebrating its 33rd year in 2013, the event is also one of the largest Polish festivals in the U.S.! The Taste of Polonia offers something for all ages to enjoy! For more information and schedules, please click on the Taste of Polonia logo, or visit
www.TOPchicago.org
.
Admission: Adults $7 / Seniors $5
12 years & under are FREE
---
---
Welcome Back PAPA!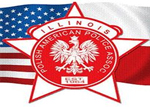 Big thanks to the Polish-American Police Association of Illinois for their hard work tending the bar at last year's Taste of Polonia. We are glad to say that they will be back again this year at the Taste of Polonia on Sunday, September 1, 2013. We are especially excited that we will have the opportunity to sponsor PAPA educational seminars here, the first one in July.
Link to PAPA website
---
---
American Mainstream Shows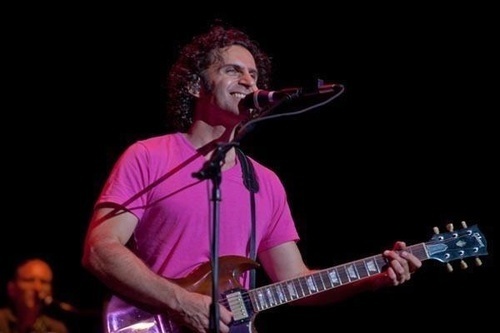 Zappa Plays Zappa, Roxy & Elsewhere 40th Anniversary Tour
Date: Thursday, October 10, 2013
---
---
Upcoming Cultural Events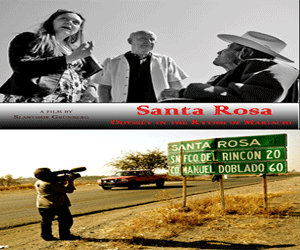 Santa Rosa Documentary
Date: Saturday, July 20, 2013
Time: 7:00PM
Tickets: FREE

Cezary Pazura Kabaret
Date: Saturday, Sept 28, 2013
Time: 7:00PM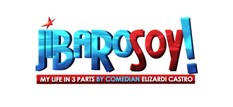 Jibaro Soy
Date: Friday, Nov 29, 2013
Time: 7:30PM
---
---
Even More Good News!
We are glad to welcome several new members to our board, and would like to thank several retiring members for their years of service. Attached please find our new Board of Directors and Advisory Board, along with officers for the upcoming year June 2013 and June 2014.
---
---
Art in the Annex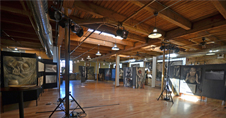 We have started a brand-new program which is bringing us beautiful art work displayed in the Annex. Local Polish artists are displaying their works which are available for sale to any of our patrons.
Next time you are at the Copernicus Center, please stop in to take a look. Perhaps you will find a piece for you home!
---
---
Rentals at Copernicus Center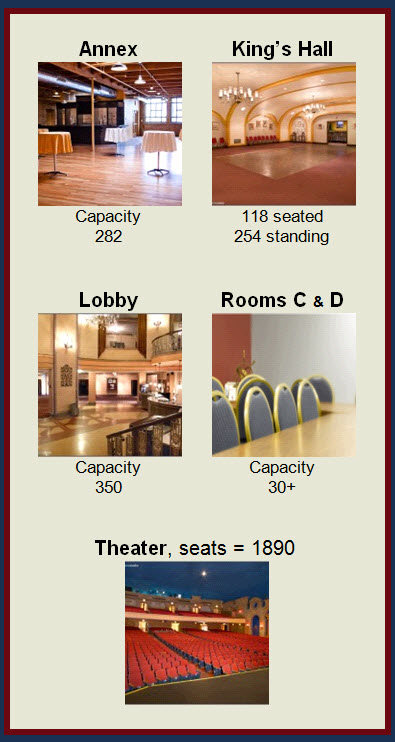 Check our CALENDAR for available dates
HERE, or
call Patrizia at:
773-777-8898 ext 102
---
---
Virtual Copernicus . . . Wow!
Take a Tour
Wojciech Kalembasa, a video expert and gracious Copernicus supporter, has blessed us with his talent.
You may now take a virtual tour of the Copernicus Center from Google maps. This interactive technology is impressive and made possible through Mr. Kalembasa's company,
Lights Camera Pixels, LLC
. Their website is
HERE
.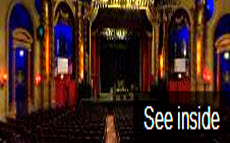 When you Google search words -
Copernicus Center Chicago -
a
SEE INSIDE box
appears in the column on the right. Click on the box, and you will enter the virtual theater. Move around using the white arrows or by clicking on the picture in the direction you would like to move. This tour includes the entrance, full lobby, upper lobby, theater, and annex.
FANTASTIC! Thank you Wojciech & Lights Camera Pixels.
---
---
Upcoming Events
Check the online
Event Page
&
Calendar
for open booking dates, CHANGES, and confirmed events.
Click on Event Title below for more information.
T = Buy now at Copernicus ticketing
July 27, Saturday, 8:30pm: Shrikrishna Madhuram Indian Musical
August 10, Saturday, 7:00pm: Marcos Witt in Chicago
August 11, Sunday, 12:00pm: Ecuadorian Festival
October 5, Friday, 8:00pm: Bajm Koncert
October 6, Sunday, 10:00am: 380 Dni Poradnictwa (1)
October 7, Monday, 10:00am: 380 Dni Poradnictwa (2)
October 26, Saturday, 8:00pm: Stare Dobre Malzenstwo
November 17, Sunday, 5:00pm: World of Dance

T = Confirmed Ticket Sales via Copernicus online ticketing.
**Please keep checking back to our website for updated information!