Festival "INSIDER" Edition
We're pleased to provide our newsletter subscribers with exclusive information.
-The Copernicus Center Staff
Festival Fast Facts - Aug 30 to Sept 2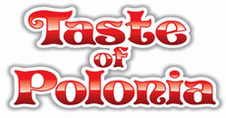 www.TOPchicago.org
♦ 8-30 Friday: 5 to 11 pm
♦ 8-31 Saturday: 12 to 11 pm
♦ 9-01 Sunday: 12 to 11 pm
♦ 9-02 Monday: 12 to 10 pm
ADMISSION
♦ Adults (12 and up) $7
♦ Seniors (65 and up) $5
♦ Children (12 and below) FREE
---
---
Your wish is our command; which means, Street Survivor is coming!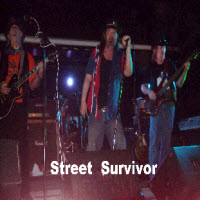 Last year we heard Southern Rock music was popular at the festival.
For 2013 we searched for a professional band that had a great Southern Rock song list and sound which we found in Street Survivor.
For 17 years, the band has toured worldwide. Their show is a tribute to Lynyrd Skynyrd's music, as well as that of most popular southern legends Molly Hatchet, ZZ Top, Doors, Bob Seger, Bad Company, Foghat, Bad Company and the Allman Brothers.
STREET SURVIVOR has toured with Foghat, 38 Special, Marshall Tucker, Molly Hatchet, Uriah Heep, Dickey Betts, Gov't Mule, and opened for many others.
Street Survivor is our featured band on Saturday night. Visit HERE to read a bit more and find links to additional music samples.
---
---
Tributosaurus Fan Delight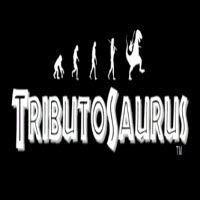 Popular Tributosaurus will get us off to a great start on Friday night. We thought they'd be the perfect band to get the festival rolling.
Friday the band becomes Crosby, Stills, Nash & Young which is a rare treat, served up for your enjoyment.
Tip: Connect with us on Foursquare for a cool special.
---
---
LOT offers a special to festival patrons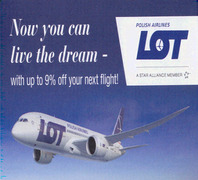 LOT Airlines is extending a special DISCOUNT to those attending the Taste of Polonia Festival. Be sure to get your discount code card when you enter the grounds. :) We're happy to have LOT as one of our sponsors.
www.LOT.com
---
---
What's Your Listening Pleasure?
Find your favorite music on Labor Day Weekend with our new SEARCH filter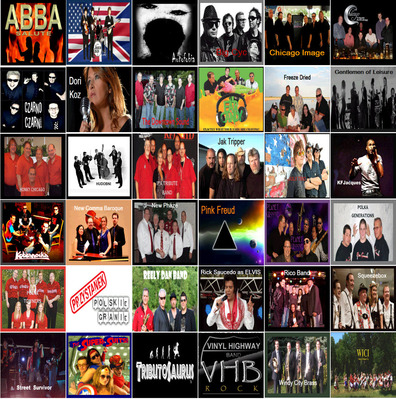 Pick from the following genre at the Taste of Polonia Festival:
Genre: Alternative Rock
Genre: Classical
Genre: Country Rock
Genre: Dance
Genre: Easy Listening
Genre: Electronic
Genre: Folk
Genre: Hip-Hop
Genre: Jazz
Genre: Latin Rock
Genre: Polka
Genre: Pop
Genre: Punk Rock
Genre: R&B / Soul
Genre: Rock
Genre: Southern Rock
Genre: Variety
Genre: World music

We just finished a fun project and invite you to enjoy it. The Taste of Polonia features so many bands, it's hard to pick favorites and make a listening schedule. SO, in addition to the sample music on each band's page, you can now search and filter using "Music Genre."
---
---
Upcoming Events at Copernicus
Click on Event Title below for more information.
08/22/13
Cinderella - Little Stars -KOPCIUSZEK -
T
09/27/13
Dickey Betts & Great Southern The Outlaws - T
09/28/13
Cezary Pazura - T
10/10/13
Zappa plays Zappa - T
10/26/13
Stare Dobre Malzenstwo
11/03/13
Pat Benatar & Neil Giraldo - T
11/22/13
AM + FOJE = 30 - T
11/23/13
Enej i Pectus - T
12/13/13
Blue Oyster Cult & Foghat - T
T = Ticket sales via Copernicus online or phone ticketing.