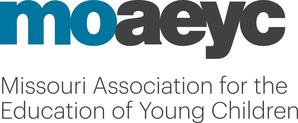 AFFILIATE UPDATE

October 3, 2017
---
Message from the President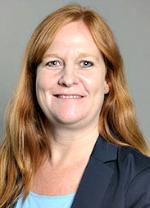 Dear MOAEYC Membership,
I am honored to be your incoming President. I look forward to getting to know more of you, and your interests and concerns, in the coming year. I have been a life-long resident of Missouri and a member of NAEYC and Missouri AEYC since 1990, when I was encouraged to join as a college student.
I am including my contact information in this welcome letter. You can reach me at MathewsM@Missouri.edu or my phone number is (314) 623-4679. If we know one another, please reach out and email or text so we can re-connect. If we do not know one another, please reach out and introduce yourself. I would like to know what is on your mind, what is in your heart, and how we can work together to make our profession even stronger.


Given the climate in which we live and work, it is more important than ever for us to come together, support one another, and build each other up so that we can better support the children and families we serve. I would like to take this time to remind you to take a look at our Vision, Mission, Core values and Beliefs, which can be found on our website.

Thank you very much for your membership in MOAEYC. I look forward to joining together to support all of those who work on behalf of young children and their families.
Michelle Mathews
---
Message from the Past President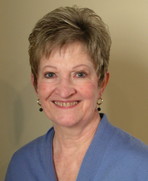 Thank you so much for the privilege of being your President for the past two years. We accomplished a lot; made application with NAEYC to become affiliated directly with them during the restructuring process, updated our By-Laws to further our progress toward becoming the HPIO (High Performing Inclusive Organization) organization that we want to be, and look forward to developing our services to members.

I thank you and look forward to working with you and our Board as Past President.
Judy Simpson

---
Welcome to Your NEW MOAEYC Membership

We are honored to continue serving you in
MISSOURI
. Your dedication to the young children in our state inspires us to continuously improve the resources to support your professional journey.
You recently should have received a notification from NAEYC indicating an automatic upgrade in your membership. If you did not receive such an email, then your membership has probably expired and needs to be renewed.

If you have experienced any issues in logging into your NEW member profile, joining, or renewing your membership, please take a look at these instructions provided by NAEYC. In addition, if you still have any questions related to your membership, or log-in you can also contact the NAEYC Customer Care Center at 800-424-2460, Option 4, or use the 'contact us' form in your member profile.
---
NEW Membership Categories and Rates

As a proud affiliate of the National Association for the Education of Young Children, MOAEYC is happy to remind you of the brand-new membership categories NAEYC has unveiled to support your professional journey.
Whether you are new to the field, a seasoned veteran, a student, PhD, or somewhere in between, there is a place for YOU at NAEYC and MOAEYC!
Join NAEYC and MOAEYC, and together we will go far!
Visit moaeyc.org OR naeyc.org/membership to learn more.
---
Reminder of MOAEYC's Recent Changes

Have you noticed the changes that have happened recently?
New MOAEYC Affiliate Logo,
New website (www.moaeyc.org),
New email address (moaeyc@moaeyc.org),
New Chapters and New Chapter logos (see them all on the new website),
One toll free phone number for all chapters and the state affiliate (877-296-2852).

In addition changes are being seen around the world as all affiliate's now share many things in common, including:

Common affiliate logos and branding colors,
Shared Mission and Vision Statement with NAEYC,
Same membership dues for all.

So bookmark the new MOAEYC website, and update your contact email for your MOAEYC needs.
---
Want More Early Childhood Support in Your Area?

As part of the recent re-affiliation process with NAEYC, new chapters have started forming across Missouri to offer more membership services directly to the local communities. It only takes 3 current NAEYC members as a volunteer leadership team to set up a Chapter, which is created and supported under the MOAEYC Chapter Guidelines and Policies.

Each Chapter determines how they will serve members in alignment with the Chapter agreement with MOAEYC. Maybe a Chapter will offer networking opportunities, training's and resources, book clubs or reviews, or a conference. Perhaps they will offer a night at the Magic House or the Science Museum or other community resources. How about some Week of the Young Child Activities, or a family focused event? These are all possibilities!

We would love to talk with you about ways to bring awareness and resources to your area by starting a Chapter in your community. Please contact us by email or phone so we can help you get started today!
---
KRT Leadership Scholarship Winner

The 2017 Kathy R.Thornburg Leadership Scholarship was recently awarded to Dorie Ranheim from St. Louis, MO. Dorie will be using her scholarship to support her attendance at the upcoming NAEYC Conference in Atlanta, GA in November. Watch for an article about Dorie's experience in the next MOAEYC Annual report.
More information about the KRT Scholarship, the guidelines and the application, can be found on the MOAEYC
website.
---
NAEYC Conference -November 2017- Atlanta, GA
Register now for the NAEYC Conference to be held November 15-18, 2017 in Atlanta, GA. The preliminary program is available on the NAEYC website.