Dear Readers.
Welcome to another issue of ECO Blips!
You can still sign up for Dunk It! 2013 and NYEF! Forms are below!
Earth Day is on Monday, 22nd April. So, HAPPY EARTH DAY EVERYONE!
Fun Fact about Earth Day: Earth Day went global in 1990, putting environmental issues in the spotlight in 141 countries.
Read more fun facts about Earth Day here!
Until then, get green and stay green!
---
Local News
Haze returns, Sumatra fires the cause
Hotspots in Sumatra cast a smoky haze over Singapore on Friday, with conditions likely to persist over a few days.

As of 4pm on Friday, the Pollutant Standards Index readings hovered between 28 and 43, in the good to moderate range.

Read more about it

here

.


(Source: http://www.straitstimes.com/breaking-news/singapore/story/haze-returns-sumatra-fires-the-cause-20130419)

---
How does Qantas fly on chip fat?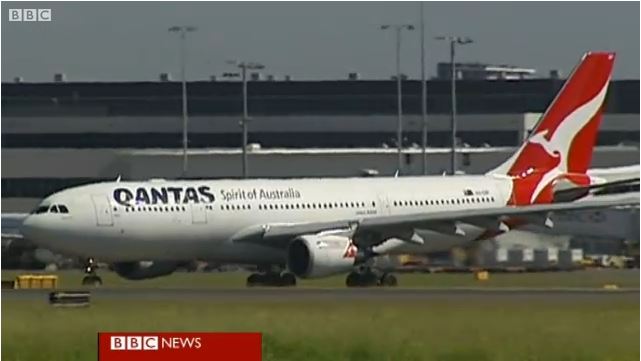 The Australian airliner Qantas has become one of the first to fly a commercial aircraft using biofuel.
On Friday a flight from Sydney to Adelaide went off without a hitch and Qantas says a complete move to biofuels could reduce airline carbon consumption by up to 60%.
Read more about it
here
.
(Source:
http://www.bbc.co.uk/news/business-17703477
)
---
Dunk it @ NDP 2013 Application
Dunk it @ NDP is back! Following the success of the numerous dunk it projects since 2006, ECO-Singapore is continuing our anti-littering Dunk it project with Dunk it @ NDP '2013.
Currently we are looking for organising committee members to organise Dunk it @ NDP on 9th August 2013.
The planning and operations of the project will be done by the organizing committee. The committee will also recruit and manage the volunteers for the actual event. Guidance will be provided by an experienced mentor.
Sign up
here
!
National Youth Environment Forum (NYEF) 2013
We are recruiting volunteers to form the organising committee for the National Youth Environment Forum (NYEF) 2013. NYEF is a platform for the young people of Singapore to express their views on environmental matters in our own back yard. It will be a platform to learn, to get engaged and to come up with creative solutions, which will be sent to relevant stakeholders. But more importantly, it will be the spark that will inspire individuals to take ownership and start doing something!
As part of the organising committee, you will experience the thrill of creating meaningful impact and develop confidence in organising events and working with different people.
Experience is useful, but more important will be enthusiasm and a willingness to learn and commit.
Sign up
here
!
Clean and Green Hackathon
The National Environment Agency (NEA) is excited to announce the inaugural Clean & Green Hackathon from 26th to 28th April 2013. Join developers, environmental activists, creative folks and concerned citizens to build solutions that will empower the public to safeguard and nurture Singapore's environment.

The hackathon will feature datasets from NEA which will be available to participants for use to create solutions. Come brainstorm ideas, work with innovative people and create awesome solutions for a sustainable Singapore!
Find out more about the hackathon at
www.cgs.sg/hackathon
!
Vision
To be the leading environmental body advocating sustainable lifestyle for youth.

ECO Event Reports
Find out more about ECO Singapore's latest events and activities through our informative reports on
Scribd
.

Cool It!
Read about our youth delegation' experience at the UN climate change conferences.
Learn More