Hello Kathryn
So many of you on Kelvin's mailing list have expressed an interest in Kelvin's drawing techniques that I wanted to let you know that he has just decided to do a one day drawing workshop during his exhibition.
Before we announce it to his 48K fans on Facebook we wanted to give those on his mailing list a chance to register.
Here are the details:
Kelvin will be offering a rare, one day drawing workshop on Sunday, May 18th, the day after his catalogue signing at the Albemarle Gallery.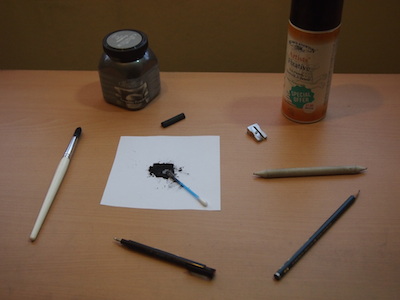 The workshop will be held in Mayfair at a hotel near the gallery, and will be strictly limited to no more than 25 participants so that everyone will get one-on-one attention. The workshop will start at 10am and end at 4pm with a one hour break for lunch. All necessary drawing materials will be provided.
All of Kelvin's previous talks and workshops have sold out within days, so make sure that you register now to avoid disappointment. If you need to make travel arrangements, please wait until you receive a confirmation email from us guaranteeing your place on the workshop (within 48 hours of receiving your registration) before you confirm or purchase train or airline tickets.
Please note that this workshop will be an advanced drawing class and is not suitable for beginners. During this workshop Kelvin will demonstrate and you will have the opportunity to practice the following:

Eyes (shape and achieving colour with pencil)




Hair (colour, type and textures)




Skin (tones and textures)



Your investment for the full day workshop is £135. You can register by clicking this link:
https://www.paypal.com/cgi-bin/webscr?cmd=_s-xclick&hosted_button_id=UUQ72XMW7NCJQ
If you have any question about the workshop, please reply to this email. I know that we will be inundated with requests, so please be patient while we get back to you during this busy time.
Kind Regards,
Kathryn
P.S. We also know that many of you live far from London - we are working on video tutorials for you and will let you know as soon as they are available!