Open Exhibition Edition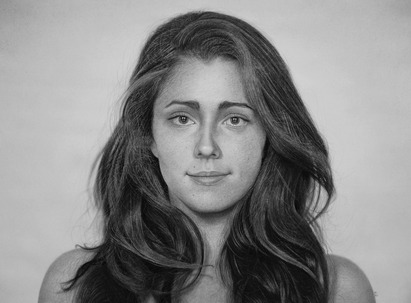 Summer has truly arrived in the UK and it's really hard to stay inside and draw when the sun is shining. But summer is also full of deadlines and opportunities to enter Open Exhibitions, of which I am a big fan.

The drawing above is one of two that I have drawn of Rochelle, you'll have to wait for my May show to see the other one.

Rochelle was an easy choice for my entry to Cork Street as she is the daughter of the founder, Kathryn Roberts and she played a big part in ensuring the Exhibition's success, particularly during it's first few years.

I had heard so much about Rochelle before I met her, I felt like I knew her, but a special connection and a deeper understanding always develops between myself and my subject models once I start to draw them. In the case of Rochelle I wanted to capture her love for life that lies behind her subtle smile. Unfortunately, she won't get to see her portrait hanging in London as she is working in the States, teaching horseback riding at a summer camp.

Scroll down for more information about Open Exhibitions!


Talk & Demo in London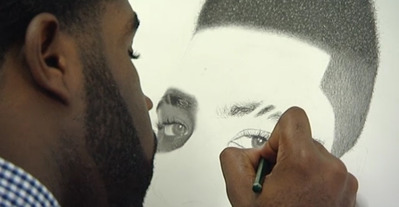 I will be giving a talk and demonstrating my techniques at the Cork Street Open Exhibition followed by a period of question and answers.
I will also have my original drawing of Stephen and others with me for the morning, as well as prints.
Doors open at 9am for a 9:30 start! (Coffee & tea provided)
Tickets are still available on my website, but they are nearly sold out so please purchase tickets early to avoid disappointment.
Click here
to order now.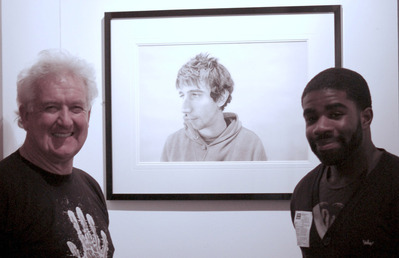 Neil Lawson Baker, founder of the National Open Art Competition and I at the Science Museum


I owe much of my recent success to having participated in Open Exhibitions. It's true you need to find the right exhibitions for your level and style of work, but the internet makes this easy to research.
I suggest you make a list of the exhibitions you feel best suited to your art, noting the deadlines and entry fees (remember there will be other costs such as framing and transporting your work) then make a plan for the year outlining which ones you want to submit work to.
Even if your art is not selected you will learn a lot just from the process of entering. Working to deadlines, completing the paperwork, photographing and presenting your work are all important parts of being a professional artist.
And you never know what having your art selected might lead to.

You can see my drawing of Rochelle at the Cork Street Open Exhibition. I will also have other drawings at the gallery during the talk and presentation I am giving on Sunday the 11th. Tickets are available on my
website
.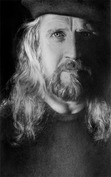 It's so hard to choose a single favorite artist, but I would have to put Armin Mersmann at the top of my list when I think of who has influenced my drawing and provided inspiration.
Living and working in the USA his latest drawings have focused on Nature, and are every bit as incredible as his portraits.
He has the following quote on his website:
"I find a good rendering is a drawing of what a person sees, I find

a work of art is a drawing of what others don't see."
Armin Mersmann

Open Exhibitions



It was at the National Open Exhibition that my portrait of Adam won the Visitors' Choice Prize last year. This meant my artwork went "on Tour" with other prize winners. The highlight was having my work shown at Watercolour and Works on Paper show at the Science Museum.
This is a great exhibition to apply to, click the logo above for details:
Deadline 31 July
.

I have been asked to contribute work to this year's Discerning Eye Exhibition, but half of the artwork selected from the show is from Open Entries. The deadline is early Sept. You can get all the information on their website. Just click the logo.