Twelve Years After Journalists Found New Evidence, Daniel Taylor Is Free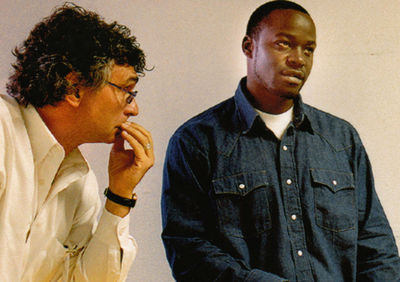 Maurice Possely and Daniel Taylor in 2001
The letter that Daniel Taylor wrote to the Chicago Tribune from his prison cell in Illinois nearly 15 years ago was incredulous on its face. How could a man be serving life in prison without parole for a double murder in Chicago that was committed at the same time he was miles away in a police lockup?
But I had learned as a reporter at the Chicago Tribune that even the impossible can happen in the criminal justice system. Fellow journalist Steve Mills and I dug into the case and over the course of several months discovered new evidence that Daniel, who had been arrested in 1992 at age 17, was innocent and that police had not only lied to frame him, but had coerced Daniel to falsely confess.
Our article exposing the flawed conviction was published in 2001 as part of a series on false and coerced confessions in Chicago. While the series was a factor in the adoption of legislation mandating the video-taping of murder interrogations in Illinois, Daniel Taylor lingered in prison for 12 years as prosecutors fought to preserve his conviction.
Finally, less than a month ago, in response to a motion for new trial filed by Northwestern University's Center on Wrongful Convictions that disclosed how prosecutors had hidden evidence of Daniel's innocence – prosecutors agreed to vacate his conviction and dismissed the case. More than 20 years after Daniel was arrested, he was freed.
-- Maurice Possley, NRE Senior Researcher
Police Frame-Ups, Crime Lab Scandals, and Group Exonerations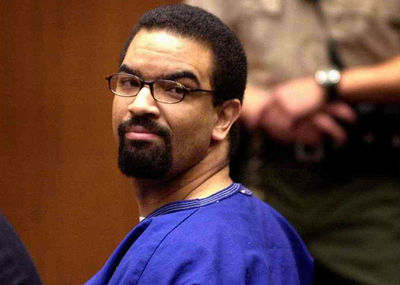 Former Los Angeles police officer Rafael Perez, who was sentenced to five years in prison for stealing cocaine from a police evidence locker.



The Registry's May 2012 report identified police perjury and corruption scandals that resulted in the dismissals of more than 1,100 convictions. Since then, the Registry has identified another group exoneration that, like the Rampart Scandal, occurred in the Los Angeles Police Department. In 1997 and 1998, two officers assigned to the Department's Central District, Christopher Coppock and David Cochrane, were found to have arrested numerous homeless people and planted drugs on them. The officers were charged with assaulting a homeless man in 1997; they later pleaded no-contest and were sentenced to a year in prison. Ultimately, at least 10 criminal defendants had their drug convictions set aside and their cases dismissed in 2001 and 2002. A 2001 article in the LA Weekly – the only significant media coverage of the scandal – described the cost in review time, court hearings and potential claims against the city as "staggering."

We continue to search for similar group exonerations to include in our research. We are also beginning to investigate other types of misconduct that lead to group exonerations, including scandals involving crime lab analysts who falsify test results and police who frame defendants for drunk driving.



China: Judges Call for Reforms to Reduce Wrongful Convictions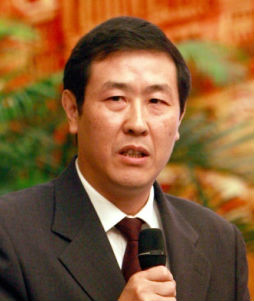 Responding to several high-publicity exonerations in the past year, Judges Shen Deyong (pictured) and Zhou Qiang, have both called for reforms to prevent the conviction of innocent defendants.

Federal Review of 27 Death Penalty Convictions for FBI Forensic Errors
As the Washington Post reports, a federal review of old criminal cases has uncovered as many as 27 death penalty convictions in which FBI forensic experts may have mistakenly linked defendants to crimes with exaggerated scientific testimony, U.S. officials said.