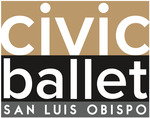 Rodeo/
La Fille Mal Gardee
Cal Poly
Performing Arts Center
www.pacslo.org
(805)756-4TIX
Friday, March 31 @ 7pm
Saturday, April 1 @ 2pm
Please join the
Civic Ballet of SLO
for these exciting upcoming events:
Infusion
Spanos Theater
www.pacslo.org
(805)756-4TIX


Sunday, June 4 @ 6pm
CBSLO Summer Intensive
July 10-14


more info coming soon


contact: office@civicballetofslo
(805)544-4363
CBSLO
Summer
Fundraiser
Coming Soon!
Academy of Dance presents
Dancin' 2017
Cal Poly Performing Arts Center
www.pacslo.org
(805)756-4TIX
Civic Ballet of SLO's
40th Anniversary
Nutc

ra

cker
Cal Poly Performing Arts Center
www.pacslo.org
(805)756-4TIX
March 26, 2017
On Pointe
Newsletter of the Civic Ballet of San Luis Obispo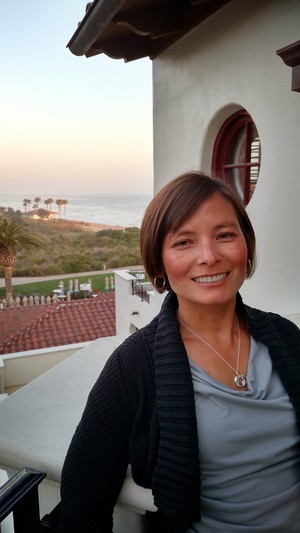 Message from the President
As the days get longer and with the recent warm weather, spring seems to be making its debut on the central coast. In keeping with the newness and creativity of spring, The Civic Ballet will be debuting a new ballet for our Spring Gala - Drew Silvaggio's Rodeo: The Courting at Burnt Ranch. Based on Agnes De Mille's Rodeo, Drew Silvaggio masterfully puts a contemporary spin on this celebrated ballet. Featuring music from Aaron Copeland, Garth Brooks, and Dolly Parton, audiences will love this love story set against the backdrop of the great American Dust Bowl.

We are also excited to be bringing back La Fille Mal Gardee, Jackie Lee's classical comedic ballet. Fresh from her role as The Sugarplum Fairy in The Nutcracker, Michelle Lemburg will be playing the role of Lise, the young girl who falls in love with Colas (played by guest artist Chris Volpi), much to the dismay of her mother.

We love how these two ballets show the versatility of our talented dancers in their ability to skillfully perform two very different styles of ballet -- classical and contemporary. Tickets for the combined performances can be purchased at http://www.pacslo.org/calendar/event/drew_slivaggios_rodeo_the_courting_at_burnt_ranch. We look forward to seeing you at the show!
Leslie Michel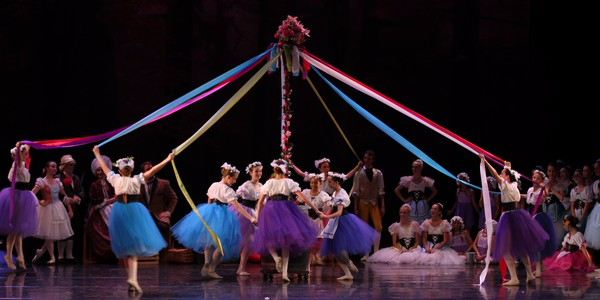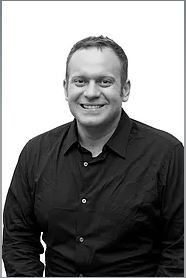 Rodeo
Artistic Director, Drew Silvaggio
1) You are introducing a brand new ballet at our Spring Gala this year! Can you tell us why you chose Rodeo?
Great question. I have two answers:
a. No particular reason. Honestly, when I make something new, I like to challenge /stretch myself. Every show I have created as an original, has a soundtrack that before I started searching, didn't really know or care about (except for Alice in Wonderland. I love Pink Floyd so it was a no brainer). I knew I wanted to do something country. That led me to Rodeo. I think also maybe we can sell some tickets to some misguided Poly students who might think that they are seeing an actual Rodeo. They will like the music.
b. As I started researching the piece, I realized that it is a very appropriate story for this time. Basically this tom boyish "cow girl" realizes that if she wants to get the man she wants, she has to put on a dress and act like a lady. The show ends with a kiss between the two happily ever after. It made me really want to explore that idea. The idea of giving up your identity or start acting like something you are not just to get something and if successful, are you happy ultimately with your sacrifice?

2) How will your version of Rodeo differ from that of Aaron Copeland's and Agnes De Mille's? (music/ choreography)
Music. I updated the soundtrack with country tunes and iconic songs from around the world/time of my Rodeo. Agnes De Mille herself actually scored Rodeo before Aaron Copeland ever touched it. In fact, there are melodies that De Mille wanted in the score that can be heard from old songs like "Bonaparte's Retreat", and "I Ride an Old Paint". I am using "Corral Nocturne" though because it is beautiful and perfect.
My Rodeo takes place during the Great American Dust Bowl. I wanted everything to have more stakes and dirt. This cute little story with some weight behind it. The struggle is to not only get hitched but also survive and hopefully move to a better place together. De Mille got Aaron Copeland on the project by saying its like "Taming of the Shrew, with Cowboys." Yes that, and "Grapes of Wrath" somewhere in there maybe.

3) Rodeo premiered in 1942, do you think the story is relevant to our Civic Ballet dancers today? How do they connect to the characters?
I think all of us put on a mask because we think it will be pleasing to someone/something else. I think the question my Rodeo asks is; is it worth it?

4) What do you think the audien

c

e will enjoy about this ballet?
So much. I love Stage Craft. I love using the theater for all its worth. I love incorporating film and set pieces that help the audience navigate stories. Mainly the dancers though. I like to believe that these dancers look forward to the spring when they can dance a little more aggressively. Tell a different story in a different way. These dancers will create these characters and bring them to life. We are gonna throw everything at it and see what sticks! And its only a half hour!



5) Please add anything else you think our readers might like to know especially about the making of this show, from the artistic director's point of view.


I am really excited to create something new. It has been since the first year of Crucible (three years ago) since I have gotten to build something new from the ground up. I live for these moments and I am so thankful that The Civic Ballet trusts me enough to create under their flag.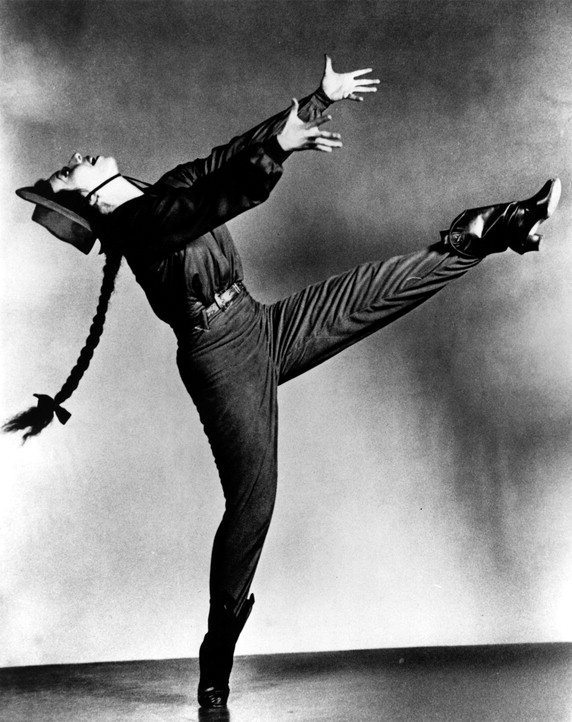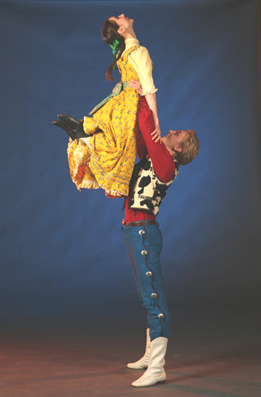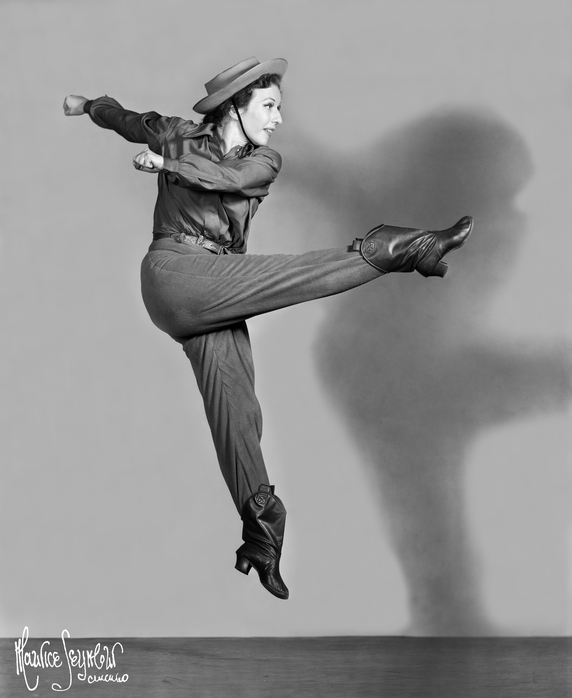 Senior Spotlight
Congratulations to our graduating Seniors! We're so proud of these talented dancers who we've watched grow up on stage. Come see them perform together at our Spring Gala next weekend! We asked our seniors a few parting questions, and this is what they shared with us:


Alyssa Lemieux
1) How long have you been dancing with the Civic Ballet?
I have been dancing since I was three years old, and I joined the Civic Ballet's Company when I was thirteen.

2) Who are your role models?
My mom is my biggest role model, with her unconditional love, strength of character, and incredible work ethic, and one of the many things she has taught me is a love for math.

3) What are your favorite memories thus far or your favorite role or experiences while performing?
I am continually amazed at the support shared within the dance community, and my friends' and teachers' encouragement has inspired me to do my best in every role and performance. I enjoyed every one of them, but the role that stands out to me the most was that of the Gypsy. It was my dream role since I was eight years old, so I was honored to perform it in my last Nutcracker.
4) What inspires you most about dance?
Dance has helped me be more well-rounded and find success in multiple areas: athletically, socially, and academically. I hope to maintain this balance throughout my life.

5) What are your plans for the future?
After I graduate high school, I plan to attend a four-year university and obtain a bachelor's degree in mathematics. One day, I hope to become an AP Calculus teacher for high school students, and pass on this passion to them.
Cami Love
1.)
How long have you been
dancing
with the Civic Ballet?
I have been dancing with the Civic Ballet since my Freshman year of high school. I was not officially accepted into the company as a Trainee until Sophomore year, but as a Freshman Drew gave me the opportunity to dance Company character roles in Nutcracker and take one company class a week. I was transitioning from an old dance studio and at the time did not have the contemporary skills that most of the other company dancers did. However, it made it that much more exciting and rewarding to be accepted into the company my Sophomore year.
2.)
Who are your role models?
My role models are Jenna Lee, Dana Lossing, and Drew Silvaggio. I am inspired by Dana and Jenna tremendously, but in different ways. Jenna has a passion when she dances that is unparalleled to any other dancer. She moves in a way that is compelling to watch and completely lights up the stage when she is on it. Dana dances effortlessly yet incorporates every single aspect of her body and soul into her movements. I feel so lucky to have danced alongside these incredible women during my time at the Academy. Drew's insane, high energy, and intense choreography has reminded me why I love to dance. The past four years he has exposed me to the side of dance that does not always include pointe shoes and tutus. Dancing in The Crucible and now Rodeo this year are shows I will never forget and I feel so lucky to have gotten to dance in these original pieces by Drew.
3.)
What are your favorite memories thus far o
r your favorite role or experiences while performing?
By far my favorite memories with the Civic Ballet have been dancing Waltz of the Flowers and Snow in Nutcracker and Witchcraft from Crucible. Snow corps had been my dream role ever since I saw Jenna Lee dance as Snow Queen my freshman year. When I was cast in it my senior year, I was overwhelmingly excited. After every snow rehearsal I was exhausted but exhilarated. Dancing snow onstage at the PAC was my favorite dance I have ever performed. There is no feeling like leaping across stage with 12 other girls while keeping in time with a live orchestra. I will never forget it. Waltz of the Flowers was a very similar feeling! Dancing Witchcraft was the most fun I have ever had onstage. I hope I can perform this piece again someday!
4.)
What are your plans for the future?
I am planning to go to college next year. I am not 100% positive where I am going yet, but it is very likely I will be attending the University of Oregon in Eugene, Oregon as a freshman this fall. I will be studying political science. I plan to go to Law School after completing my undergraduate degree and then want to work for the United States Government in Washington, D.C.
5.)
Anything else you'd like to share?
I am so grateful for my time at the Civic Ballet of SLO and it's going to be incredibly hard to leave. I know I will always have a family here though! Thank you Drew, Michelle, Jackie, Dana, Brittany, and Elena for shaping me into the dancer I am today.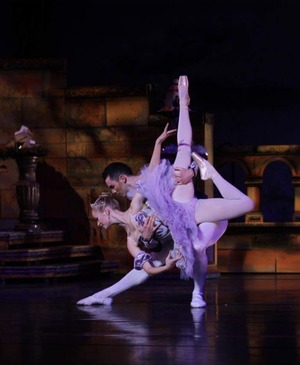 Madison Price
1)
How long have you been
dancing
with the Civic Ballet?
I have danced at the Academy for about 13 years.
2)
What inspires you most about
dance?
Dance has inspired me the most as it can be used as a means of expression, as cliché as that might sound. No matter mood I am in, I can always look forward to my time at the dance studio to lighten up my day.
3)
What are your favorite memories thus far or your favorite role or experiences while performing?
My favorite memoriesI have had in regards to my time with the Civic Ballet would be when I performed as the Sugar Plum Fairy in the Nutcracker. Another great experience I've had is training with the San Francisco Ballet my sophomore year of high school, a year of my life when I grew a lot as a dancer and as an independent person.
4)
What are your plans for the future?
I plan on attending a four year college this upcoming school year, majoring in both Psychology and Dance. I never want to let dance out of my life, so I intend on continuing my dance career as long as possible.


Thank you to our donors: