Misty's Regional Report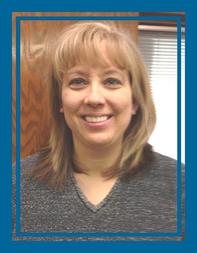 August started out with quiet then moved into BAM!
GRANTS: TFKC is collaborating on a grant proposal with the Jayhawk Area Council of the Boy Scouts and the local Medical Societies in Northeast Kansas to provide education on the dangers of tobacco use in youth. The grant was delivered on August 22nd and the awardees will be announced in October. This is a great opportunity because will be able to reach approximately 5,000 Boy Scouts in Northeast Kansas.
THANKSKANSAS: I am continuing to work with the Regional Representatives to celebrate the Anniversary of the Kansas Clean Indoor Air Act. Teresa Briggs in Southeast Kansas is working with one of her Representatives to hold a press conference. A date has yet to be determined.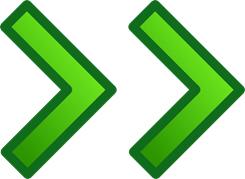 The Northeast is to hold a Celebrate Event for the 3rd Anniversary of the Indoor Clean Air Act by holding a press conference on September 25, 2013 at Zarda BBQ in Lenexa. (11931 W. 87th Street, Lenexa – south side of 87th Street, just west of I-35) starting at 2:00 p.m. The owner of the business will present along with Doug Farmer, Sunflower Foundation and a representative of the Health Care Foundation of Greater KC. If you are interested in participating or want more information please feel free to contact me. Don't forget to check out the THANKSKANSAS.com website.
PREVENTION AND RECOVERY SERVICES (PARS): Prevention and Recovery Services of Shawnee and Osage Counties supports coalitions and their fight against substance abuse amongst area youth. I was invited to participate in a committee for PARS to conduct a comprehensive assessment, identifying and prioritizing factors that lead to underage drinking in the Shawnee and Osage County areas. I was able to network with others in the community who are compassionate about the safety of our youth. I was also able to introduce TFKC and what we do across the state and answer many questions from the group about how to get involved. Hopefully, we will be able to increase our membership to others who care about youth.
TRAININGS: I participated in the Well Workplace trainings offered by Welcoa. Four webinars in the month of August helped me prepare for How to Effectively Utilize Health Coaching to Improve Employee Health. The knowledge that I gained from the trainings will help me educate others across the state on employee health and tobacco use.
The Youth Leadership Summit in Kansas City in August was a great opportunity to talk with the area youth about tobacco use dangers. I developed a power-point presentation and presented the facts of tobacco and youth to youth representing several school districts across the Kansas City Metro area. I had a great time and I believe the youth was able to take back some great information with them.
TECHNOLOGY: I received a new computer and am still learning the new programs. Theresa was able to get everything transferred over except for my contacts, so if you have not heard from me, please send me an email so I can add you to my contact list. I am finding out that a couple of the emails I do have are not correct so please email me! Thank you.
REGIONAL REPRESENTATIVES: I am heading out to Garden City at the end of September to meet with Polly and then move my way up to St. Francis to see Mila. I am hoping that I will get to see everyone before the end of the year is over. Please give your thanks to the Regional Representatives because they work hard! They need all the applause we can give them! Thank you.
MEMBERSHIPS: An invitation letter to invite new members to TFKC has been developed. Letters will be sent to Dentists and Health Department Agencies across the state. If you know of other organizations or individuals TFKC should invite, please let me know and I will get a letter sent. Thank you in advance.
---
Youth Activities
Litter Box Goes to Dodge City!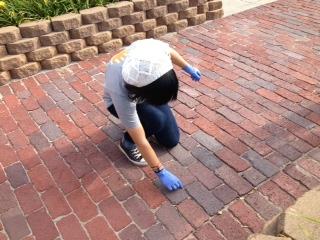 Dodge City, KS - On August 31, 2013, 20 RESIST youth gathered at Wright Park to assemble the Litter Box and began to collect tobacco litter around Dodge City, KS. They began at 9am and walked 2.3 miles. As they collected tobacco litter, most could not get 10 feet without finding MORE tobacco litter!
The 2.3 miles walked included the populated portion of Front Street and from there they made their way to the Dodge City Globe, the Police Station and then on to City Hall. They were greeted by several police officers who agree to take pictures with the youth and their Litter Box.
The Farmers Market was happening at the same time in Downtown Dodge and the youth had the opportunity to speak to several sellers and buyers about why the group was involved in picking up tobacco litter. Here is one comment the youth received: Martha, a jam and jelly seller, said she used to be a smoker and has since been free of tobacco for 3 years. (Celebration!) She appreciated the fact that on a Saturday these 20 youth were devoted to collecting tobacco litter in her community. Overall, the youth collected 1,823 butts and had a great time picking them up while sharing their experiences with passersby.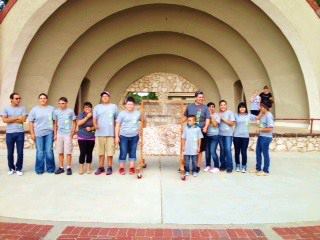 After the Litter Box event, the youth scanned three retail stores on Front Street to determine if there was a Point of Sale problem pertaining to tobacco advertising geared to the youth market. In each store, the youth found tobacco ads right next to ads for slushies, gum and hot dogs. They all agreed there is a potential POS problem in their community. The next step for the youth is to educate the community about the issue of marketing food and tobacco products together in order to avoid tobacco companies trying to lure in new youth tobacco users.
Please go to the RESIST website: http://www.resisttobacco.org and LIKE the facebook page....to see pictures that youth, Gabriella Martinez, took of the event. We have 220 friends and would love some more.
Later this month, the RESIST YouTube site will be up and you will be able to go there and view the videos from DC and the Dodge City Litter Box event. Instagram is also up and running: RESIST_Kansas.
---
Gabriela Martinez, Janelle Coyazo, and Brenda Marquez Talk about Helping Their Community!
Gabriela Martinez wrote: On Saturday August 31, we helped out our community and environment by picking up cigarette butts around Downtown Dodge City. We had 20 volunteers and picked up more than 1,800 tobacco butts! This experience in its self was extremely satisfying. It showed me how much we have to take care of our environment and show others the effects of their actions. My favorite part of our activity is when people commented about how many cigarette butts we had collected. Many of the speculators made comments about how amazing it was; grossly amazing. Even after we left, people were still talking and sharing their opinions about tobacco and smoking. Along with this activity, we also went around to three retail stores and did a survey about how the tobacco industry advertises to youth. We saw some things that... normally, if you don't really pay attention to or aren't educated about point-of-sale, it would be really easy to miss. It was an incredible experience and I can't wait to do it again!
Janelle Coyazo wrote: Cigarettes and just smoking alone can cause many health risks. I know that you've heard it all before, but after today I didn't know how harmful it could be to the earth. Today, I participated with 20 other youth in a RESIST Litter Box event and we picked up 1,823 cigarettes from my town of Dodge City. Everyday people who are on the go carelessly throw their cigarette butts on the ground like its one big ash tray. Well it's not, it's called pollution! I know that it's just one, but over a period of time it adds up. Many parking lots, roads, and parks are filled with these left over cigarettes. So many people do this and some get caught and some don't, but you shouldn't be throwing it on the ground in the first place. Please have the common decency to throw it away the next time because pollution and smoking not only affects you, it also affects the people around you.
Brenda Marquez wrote: On August 31st, 20 RESIST members were recruited and every single one of them agreed to pick up tobacco butts in down town Dodge City on a Saturday morning. We all wore gloves and masks and in less than three hours, we had collected 1,823 butts! One thing I kept thinking about that day was how much cleaner the city seems knowing that we have made a small but important impact on the amount of tobacco litter in Dodge City KS. Literally, you couldn't go ten steps without find some kind of tobacco product just carelessly thrown aside. I am not trying to imply that my city is covered in filth and tobacco litter, Dodge is a relatively small town... just think how much more tobacco litter would be in a widely populated city. I had a blast and cannot wait to do this again—in September in Hutchinson at our State Fair, where I found out you can smoke. I think we will find lots of tobacco litter there to fill our Litter Box!

The Party Started September 6 - Kansas State Fair!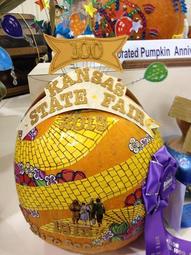 And, if you have been following along on RESIST facebook, you already know what an incredible time the youth had in helping staff the TFKC fair booth, and holding the Litter Box Event!!
Pages and pages of fan signatures were collected to share with the 2014 State Fair Committee to perhaps have a tobacco-free Kansas State Fairgrounds in the future!
It is this story that reminds us why we do what we do at TFKC.
Erica Anderson says: "Thanks to everyone who signed the Fan pages yesterday! The 9th day at the fair began with a gentleman approaching me and asked if I would hold out my hand. I held out my hand and he approached with closed fist. As he hovered over my hand, he opened his clenched hand and a lighter fell into my palm. "I am quitting today thanks to you." I took the lighter and encouraged him. He said he would stop by later and tomorrow to let me know how he is doing. If we have helped one person quit- this booth and all the time devoted to it will have been successful! I wish you well!!"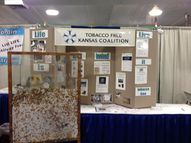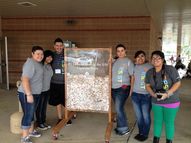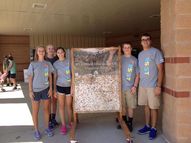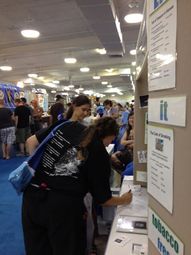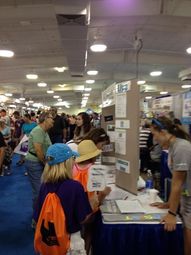 To see more pictures, go to the RESIST facebook page.
Link to Resisttobacco.org
---
Kansas Health Statistics Report Available
The August 2013 edition of Kansas Health Statistics Report is available at the KDHE Bureau of Epidemiology and Public Health Informatics website at http://www.kdheks.gov/phi/khsr.html.
Click on August 2013 to open the PDF file of the issue. This edition contains the following articles: Secondhand Smoke Exposure and Smoke-Free Household and Vehicle Rules Among Kansas High School Students Prevalence and Disparities of Walking Among Kansas Adults with Arthritis – 2011 Kansas Influenza Surveillance, 2012-2013 Kansas Inpatient Hospital Deaths Decline 2012 Vital Statistics Counts Published FastStats The Bureau publishes the Kansas Health Statistics Report quarterly. Kansas Health Statistics Report is available by electronic subscription.
---
K-State Researchers Help to Show that the Clean Indoor Air Act is Helping Forests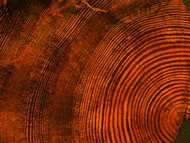 MANHATTAN — A collaborative project involving a Kansas State University ecologist has shown that the Clean Air Act has helped forest systems recover from decades of sulfur pollution and acid rain.
For more information, check out this website: http://www.wibw.com/home/localnews/headlines/Researchers-Clean-Air-Act-Is-Helping-Forests-222938731.html
---
Board Buzz

Monthly Board meetings were held August 8 and September 12. Board members present approved the items placed on the consent calendar. In August two members were approved for individual memberships into TFKC.
At the August meeting, Committee Chairs were presented and approved by the board, as is required by the new Bylaws. Committee evaluations for the previous year were reviewed. Feedback will be used to better the committee process for the new year. Staggered Board terms were discussed, as well as the July 29th meeting with the Kansas Health Foundation. Committee Reports were heard, as well as Regional Reports. The Board asked Linda to send out an evaluation for the Board.
At the September meeting, consent items were approved. Staggered Board terms for TFKC Board members were established and approved. Regional Reports and Committee Reports were presented. The Board reviewed the proposed 2013-2016 legislative issues. TFKC/TTAC will be building on this process to improve the probability of success through a set of proven strategies. Board evaluation was received and aggregate data compiled and is ready to be considered at the Board Retreat.


---
Calendar of Events- September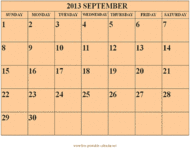 September 2 - Labor Day - Central Office closed
September 3 - First TTAC/TFKC Collaboration Meeting
September 6 - State Fair Begins
September 10 - Advocacy Learning Group Meeting
September 11 - Kansas Cancer Partnership Executive Committee Meeting; 2nd TTAC/TFKC Meeting
September 12 - TFKC Board Meeting
September 15 - State Fair ends
September 17-19 - Kansas Public Health Conference in Wichita
September 19 - Special meeting with Director Mitch Zeller, FDA Tobacco Center
September 23 - 3rd TTC/TFKC meeting (Readiness Assessment Sent; Key Interview group established and invitation sent)
September 25 - 3rd Year Anniversary Celebration in Lenexa at 2:00 p.m.