Show me the right path, O LORD; point out the road for me to follow.
Lead me by your truth and teach me, for you are the God who saves me. All day long I put my hope in you.

-

From Sunday's scripture reading, Psalm 25
---
Mo
Monday.
•
2018 DC Interfaith Summit, 12noon in Chevy Chase
•
Meeting with Bethel UCC, 7:00 pm in the library
Tuesday

.
•
Iglesia de Restauracion Pacto Eterno, 7-9pm
Wednesday.
•
Brethren Voices,

11am

,
more details
•
Handbell Choir Practice, 7:00 pm
Thursday.
•
Breakfast Bunch,
8:00 am at City Diner (5616 Leesburg Pike)
•
Office Hours,
9:30 - 11:30 am + 3-5 pm
• Kaizen Karate, 6:30pm in fellowship hall
•

Community Choir Practice, 7:30 pm at AFUMC
Fri
Saturday.
•
Iglesia de Restauracion Pacto Eterno, 5-9pm
Igles
Sunday

.
•
Worship, 11am
• Deacon Meeting, 12noon in fellowship hall
•
A Taste of Winter, 3pm at Shepherd's Spring
•
Brethren Voices,

6:30pm

,
more details
Fri., 3/2 - Christian Minority Communities Seminar, more details
Sat., 3/3 - Volunteer at AFAC, 8:30am
Fri., 3/9 - ACOB Young Adults Meet, 6:30pm
Sun., 3/11 - Daylight Savings Time Begins
Fri., 3/16-17 - Church Retreat, Shepherd's Spring
Mon., 3/19 - Shepherd's Spring Quiet Day, 9am
Sun., 3/25 - Palm Sunday
Thurs., 3/29 - Love Feast
---
More Details.
"Growing in God's Garden" | 2018 Lenten Devotional
Lent invites forty days of intentional soul work. It gives us time to reflect on God's word and pray, trusting God to tend our llives and bring forth new life. Pick up this year's Lenten Devotional by Erin Matteson in the narthex. Consider donating in the nearby basket to offset the cost, if able.
Global Women's Project (GWP) | Lenten Calendar
Request GWP's free printed or email Lenten Calendar by emailing cobgwp@gmail.com. GWP was created in 1978 as an outgrowth of Church of the Brethren women gathering at Manchester College challenged by Dr. Ruthann Knechel Johannsen to reflect on our privileged position and to do more by "tax" ourselves to create structures to help others. The calendar follows that idea by suggesting ways to "tax" ourselves each day of Lent along with scriptures about poverty and information on problems faced by women and GWP's projects.
Washington City CoB | Seeking Office Manager
Our friends in the city are looking for someone to work 20 hours a week supporting the ministry team, managing the building and running the office. Find more details
online
and please share with anyone who might be interested.

More Details |
arlingtoncob.org/calendar
For items under "This Week" and "Looking Ahead" that are not listed in the descriptions under "More Details," find more information on the online calendar at the above url. Bolded items are ACOB events, other listings come from our denominational and community partners. The bulletin boards also have more details received directly from our partners in the mail. The narthex board includes ways to give, the board to the right of the office has events, and newsletters and thank you notes are on the one to the left. The one on the left also includes an editorial board for you to post interesting articles and funny cartoons.

---
Advocate, Volunteer + Give.
Child Care | Volunteer during Worship
Two volunteers are needed during every worship service to care for the children in the nursery. At the same time, we no longer have a paid child care provider two weeks out of the month as we had recently. New volunteers are needed and would be very appreciated. All volunteers both new and returning, please connect with Jacque or Suzanne in the office to see about meeting our new insurance safety requirements.
AFAC | Bring Cereal + Volunteer
In preparation for our next volunteer day, bring a box of unsweetened cereal to worship this week (2/25). The children will bring these gifts to the altar during worship and after, our volunteers will take them to AFAC (Arlington Food Assistance Center). ACOB has traditionally committed to providing at least 8 or 9 volunteers to cover the morning food distribution at AFAC on the first Saturday of every other month starting in January. Our next time to volunteer together is Saturday, March 3 at 8 am. Please contact Diane Micker early so she can let AFAC know how many from ACOB have committed to be there. There is also a sign up sheet in the narthex.

Search Committee | Nominate
It is time for a search committee to gather together to find our next pastor. Nominations are needed for members of the committee. Names can be confidentially sent to Sue, and questions to Everett. Please prayerfully consider this important calling.
Request for Comments | Tell Your Service Story
The National Commission on Military, National and Public Service
is currently accepting comments from the public. While their mandate remains heavily focused on military service, their definition of service includes both national volunteer service and service in the military. Our Office of Public Witness is currently highlighting this opportunity to share your story and impact the focus of this commission. Share online: http://www.inspire2serve.gov/content/share-your-thoughts
Christian Minority Communities | Sat., March 2nd
Join the Office of Public Witness for a day-long seminar discussing the historic and current situation, relevant U.S. and international policies, and the theological implications of these communities. The day will consist of guest speakers from government and faith-based organizations, discussions, and action items for further reflection and advocacy. Register online: http://bit.ly/OPWSeminar_2March18
---
Media.
New!
Dunker Punks Podcast |
http://bit.ly/DPP_51
Where does social power come from? The newest episode features our Laura going in depth on privilege and power and some new insights she's gained through studying social work. She asks some challenging questions for us to reflect on.
Type in the case sensitive url to listen on the showpage or subscribe on iTunes. Listen by clicking the above link or subscribing on
iTunes
.
Worship Audio |

Online
Listen again to this week's sermon, catch a sermon from a Sunday you were out or peruse the archives. Each Sunday message along with a selection of hymns and readings is posted online or subscribe on iTunes.

Brethren Voices | Christian Peacemaker Teams
The TV show about what Brethren do as a matter of faith features Christian Peacemaker Teams this month on Arlington Independent Media (Comcast channel 69, Verizon-FIOS channel 38). Brent interviews Cliff Kindy, a reservist with CPT since 1990. Tune in Wednesdays at 11 am, Thursdays at 2 am or Sundays at 6:30 pm. Check out past episodes online at http://arlingtoncob.org/brethren-voices


New! #BlessedBreak | http://bit.ly/BlessedBreak90

This week's video, from Busted Halo, is a quick explanation of the season of Lent, which started last Wednesday and lasts until Easter (this year, April 1).

---
Chuck Norton,

Bethel UCC, undergoing treatment for pancreatic cancer

Mary Edwards

, Marcia's friend, just diagnosed with recurrence of cancer

Rosita

,

Alma's husband's sister, 94 years old and recovering from a fall causing a broken wrist and hand

Chip

,

John's son, undergoing dialysis

Pastor Mandy North,

installed as Manassas CoB's head pastor on Sunday

Karolina,

moving to a more accessible home

Carole C

.

, facing surgery soon

Roy

, uncle of Cub Scout parent David, suffering from dementia

Carol

, mother of Cub Scout parent Jules', suffering from cancer and facing surgery

Richard

, friend of Karolina and Rich, battling metastatic colon cancer

Friends and family of Joe Mourano

,

friend of Chris D., passed away after a battle with cancer

Church of the Brethren in Nigeria (EYN), including 113 girls still captive
Keep in your ongoing prayers:
Erin Julca, Steve Shuss, Minnie Simmons, Carolyn Studds

Note:
Prayer concerns will ordinarily be listed for four weeks. If you would like one to be kept on or added back in, please let the office know. Names in bold are new to the list or updated this week.
---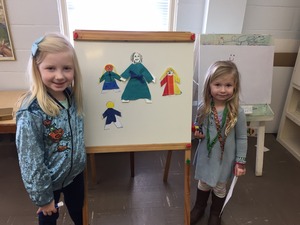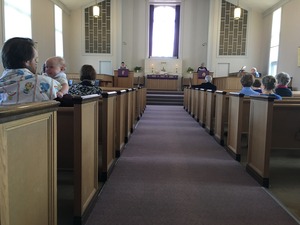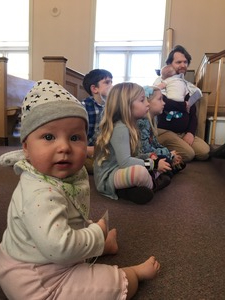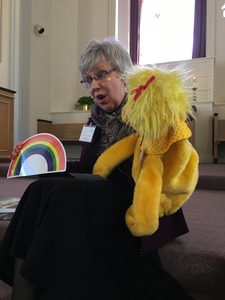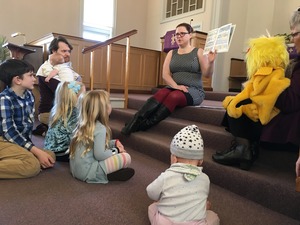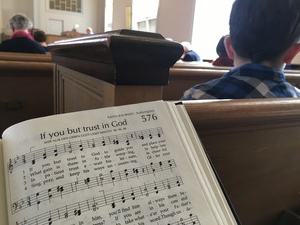 ---