Being deeply loved by someone gives you strength, while loving someone deeply gives you courage.


-

Lao Tzu, quoted in Sunday's bulletin
---
Mo
Monday.
Tuesday.
•
Office Hours,
3:30-5:30pm
•
Iglesia de Restauracion Pacto Eterno, 7-9pm in Fellowship Hall
Wednesday.
•
Office Hours,
9:30-11:30am
•
Brethren Voices, 11am,
more details
• Polishing Party

, 7pm,
more details
Thursday.
•
Office Hours,
3-5pm
•
Kaizen Karate, 6:30-8:30pm in Fellowship Hall
•
Community Choir Practice,
7:30pm at AFUMC
Friday.
Saturday.
•
Shepherd's Spring Work Day
•
Camp Mardela Auction + Flea Market
•
Iglesia de Restauracion Pacto Eterno, 5-9pm in Fellowship Hall
Sunday.
•
Worship, 11 am in Sanctuary
•
Office Hours, 12 - 3pm
•
Cambodian Alliance Evangelical Church, 1-4pm in Sanctuary + Fellowship Hall
I
•
Iglesia de Restauracion Pacto Eterno, 5-9pm in Fellowship Hall
•
Brethren Voices, 6:30 pm
,
more details
Mon., 5/14 -

Special Church Board Meeting

, 7:30pm in library
Wed., 5/16 - Church Planting Conference, thru 5/19 at Bethany
Wed., 5/16 - Pastoral Search Commitee Meeting, 7:30pm in the library
Fri., 5/18 - Young Adults Gathering, 6:30pm at parsonage *note changed date/location
Sat., 5/19 - Shepherd's Spring Workday, 2 of 2
Sun., 5/20 - A Pentecost Sunday of Celebration, Information & Conversation, 11am + 11:45am,
more details
Thurs., 5/24 - Breakfast Bunch, 8am
Sun., 6/3 - AFAC Volunteer Picnic, 5pm
Mon., 6/4 -

Church Board Meeting

, 7:30pm in library
Sun., 6/10 - Bethel Worship (2 of 2 trials), 9:30am in sanctuary
Sun., 6/10 - Unity Worship with IRPE + CAEC, 11am
Sun., 6/17 - Father's Day
Sun., 6/17 -

Worship

, 10am
Wed., 7/4-7/8 - Annual Conference, Cincinnati, OH
---
More Details.
Our ringers will come together in the fellowship hall for their annual bell polishing party ahead of their summer break. Bring your favorite chips and dips. Andy will supply a veggie tray and drinks. All are welcome to join in to help. Contact Andy with questions.
A Pentecost Sunday of Celebration, Information + Conversation | Sun., May 20
Come at our regular worship hour (11 am in sanctuary) to celebrate the gift of Pentecost, the birthday of the church. Stay for conversation, information and a working salad luncheon (11:45 am-2pm in fellowship hall). All are encouraged to participate for important information and conversation related to our new relationship with building partners, Bethel UCC, as well as information gathering for the work of the search committee and the future of our congregation. Your gifts and your input are valued. Bring a salad to share for our lunchtime together. Childcare will be provided. Contact Pastor Christy with questions.
2018 Directory | In the Narthex
An updated contact directory is now available in the narthex. Pick up the stapled version to reuse your cover from last year or take one with a cover if you need a new one. If we run out of covers and more are needed, put your name on the sticky note so Suzanne can get you one. Contact her with any questions too.
Search Committee
|

At Work, Input + Questions Welcome
The search committee to find our permanent pastor has been called from the congregation. Participants have committed to take on this task for us and have already started their work. The committee includes Amy, Debbie who is chairing, Everett, James, Karolina, Lisa, and Nancy W. Contact any of them with questions about the process, their progress or your hopes for our next pastor.
Consolidated Reports
| Coming Soon!
In lieu of a new version of the Big Bulletin newsletter, a synthesis of the latest reports will be distributed regularly on an as needed basis. Highlights from the latest church board meeting, donation and fundraising totals and other accounts of recent church work will be collected and regularly distributed upon reaching critical mass. A big thanks to Jo Ann for taking on this new periodical as part of her role as Clerk on the church board. Please send reports and questions her way.

---
Advocate, Volunteer + Give.
Thank You!
|

AFAC Donations
Together we offered 40 lbs of baby food, 28 lbs of cereal and over $100 in cash for our neighbors served at Arlington Food Assistance Center. Our Saturday morning volunteers dropped off the donations and helped distribute food this week. They reported back that the children were particularly pleased to receive the goody bags our children made for them in Big Sunday School. AFAC serves an average of 2,200 families experiencing food insecurity each week in one of the wealthiest counties in the nation.

* Do you care about ways to serve and participate in our community and through our denomination? Sign-up for and commit to reading regular updates from organizations that interest you, then notify Suzanne in the office about the events and projects you want shared on ACOB's calendar.
---
Media.
Brethren Voices |
New!
Marching for Our Lives
"Brethren Voices" joined the "March for Our Lives" with other Brethren to support the youth at one of the 800 sites. John Jones of Myrtle Point, Oregon marches with the walkers to get their thoughts about the event. Over 12,000 marched at this event and all ages of participants were interviewed. Watch On Arlington Independent Media (Comcast channel 69, Verizon-FIOS channel 38). Tune in Wednesdays at 11 am, Thursdays at 2 am or Sundays at 6:30 pm. Check out past episodes online at
http://arlingtoncob.org/brethren-voices
---
Keep in your ongoing prayers: Steve Shuss, Minnie Simmons, Carolyn Studds

* P

rayer concerns will ordinarily be listed for four weeks. If you would like one to be kept on or added back in, please let the office know. Names in bold are new to the list or updated this week.
---
Worship.
Due to technical difficulties, there is no sermon podcast this week.
T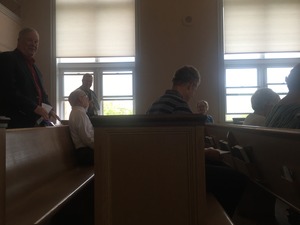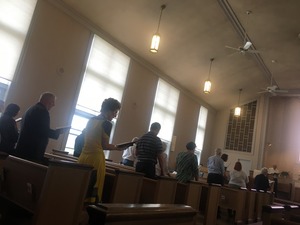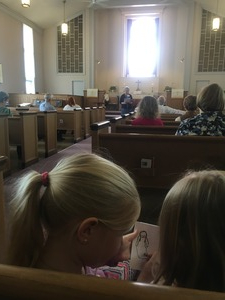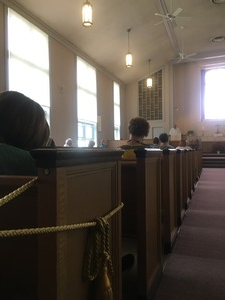 ---
We shared Sunday school with Bethel this week. Thanks to teachers Ms. Alma and Ms. Judy: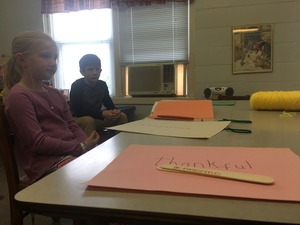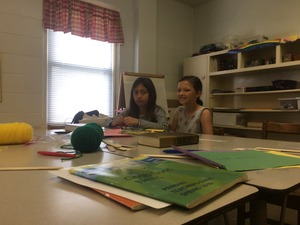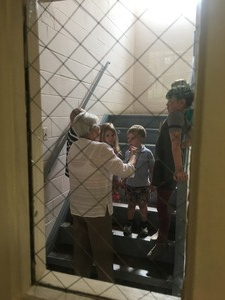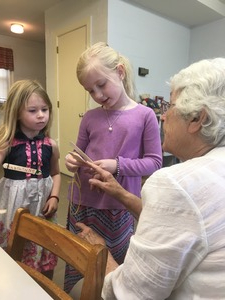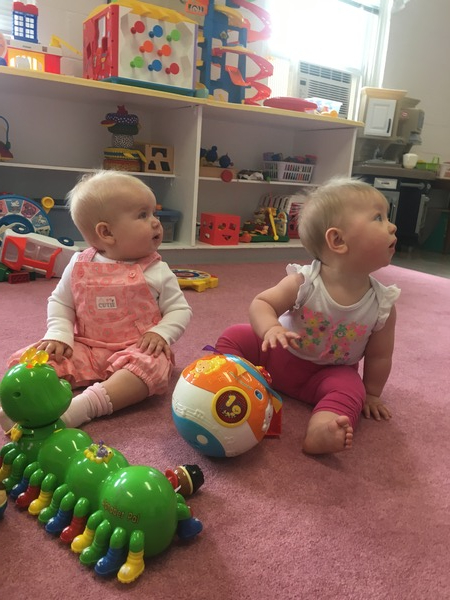 We also shared refreshments with our Bethel friends: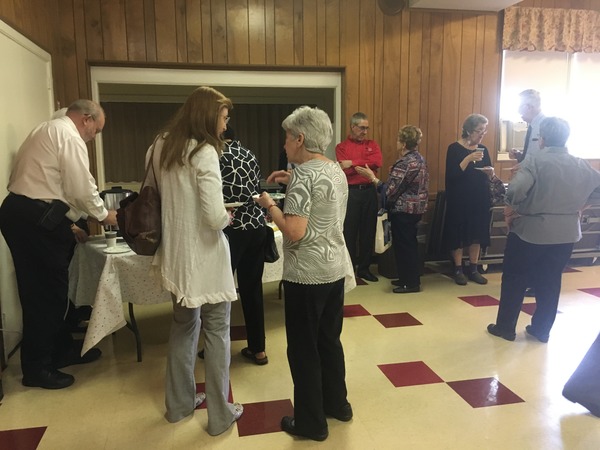 And the search committee met with District Executive, Gene Hagenberger: