These commandments are not just rules from long ago that are etched in stone - they speak of God's holiness and of love and justice for our neighbors.

---
Mo
Tuesday

.
•
Iglesia de Restauracion Pacto Eterno, 7-9pm
Wednesday.
•
Brethren Voices,

11am

,
more details
Thursday.
•
Office Hours,
9:30 - 11:30 am + 3-5 pm
•
Let's Chat! Small Group at the Parsonage,
3pm
•
Kaizen Karate, 6:30pm in the fellowship hall
•

Community Choir Practice, 7:30 pm at AFUMCFriFr



Friday.
•
ACOB Young Adults Meet, 6:30pm
Saturday.
•
Let's Chat! Small Group at the Parsonage,
4pm
•
Iglesia de Restauracion Pacto Eterno, 5-9pm
Igles
Sunday

.
•
Daylight Savings Time Begins
•
Worship, 11am
•
Let's Chat! Small Group at the Parsonage,
3pm
•
Brethren Voices,

6:30pm

,
more details
Fri., 3/16-17 - Church Retreat, Shepherd's Spring, more details
Mon., 3/19 - Shepherd's Spring Quiet Day, 9am
Thurs., 3/22 - Breakfast Bunch, 8am
Sun., 3/25 - Palm Sunday
Thurs., 3/29 - Love Feast, 7pm
Sat., 3/31 - Egg Hunt, 10:30am
Sun., 4/1 - Easter Sunday
Mon., 4/2 -

Church Board Meeting

, 7:30pm
Fri. 3/6 - 3/8 - Roundtable, Bridgewater
Sat., 4/14 - ACOB Yard Sale
Sun., 4/15 -

Big Sunday School

, 10am
Fri., 4/20 - 4/23 - Ecumenical Advocacy Days
Sat., 4/28 - Spring Church Work Day, 9am
---
More Details.
Church Retreat
|
RSVP Today!
Everyone is encouraged to attend this year's Retreat, which will be a joint effort by both the ACOB and BUCC congregations. Under the leadership of Rev. Gerry Hanberry, we will work at sharing sacred space. We want to spend time anticipating the future of our congregations, while celebrating the past of each. The Retreat will start after 7:00 pm Friday evening and conclude around 4:00 pm Saturday afternoon. Lodging, meal, and attendance fees follow:

1 night, 2 meals (Double Occupancy) $ 94.00
1 night, 2 meals (Single Occupancy) $127.00
Saturday only, with breakfast and lunch $ 27.00

Linens are included in the lodging fee.

Payment is not due until after the Retreat, but registration is necessary, and final numbers are due to Shepherd's Spring by today, Monday, March 5th. Please talk with Everett or get information to him (everett@woodfish.net) by today.
Carpools can be arranged. If you need other information or have questions, please contact Everett.
Thank You
|
To All Who Serve
Everyone in our congregation is so generous with their time and gifts, and each one is so important as we follow Jesus together. This week, we are especially grateful for the 7 folks who volunteered to distribute food at AFAC. It made a difference in the lives of 160 families who needed food assistance this week.Thanks too to Rick and Nate for clearing the driveway of the part of our poor Magnolia tree that fell in the windstorm. Westen brought the lovely plants that adorned our altar yesterday. A big thanks for carrying on that tradition in such a creative way!
Let's Talk! | Sign Up for Small Groups at the Parsonage
All members and friends of Arlington COB: You're invited by the Dowdys to meet in small groups of 8 to 10 persons during the month of March at the parsonage. Come for snacks and dessert and conversation to 6017 N. 6th St., Arlington. We want to get to know you better and learn about your hopes and dreams (and concerns) for Arlington COB. Sign up online (http://bit.ly/LetsTalkACOB) or in the narthex for one of the following dates and times: Sun., 3/4, 2:30 pm; Thurs., 3/8, 3 pm; Sat., 3/10, 4 pm; Sun., 3/11, 2:30 pm; or Fri., 3/23, 7 pm.
Washington City CoB | Seeking Office Manager
Our friends in the city are looking for someone to work 20 hours a week supporting the ministry team, managing the building and running the office. Find more details
online
and please share with anyone who might be interested.

More Details |
arlingtoncob.org/calendar
For items under "This Week" and "Looking Ahead" that are not listed in the descriptions under "More Details," find more information on the online calendar at the above url. Bolded items are ACOB events, other listings come from our denominational and community partners. The bulletin boards also have more details received directly from our partners in the mail. The narthex board includes ways to give, the board to the right of the office has events, and newsletters and thank you notes are on the one to the left. The one on the left also includes an editorial board for you to post interesting articles and funny cartoons.

---
Advocate, Volunteer + Give.
Messenger | Official Magazine of the Church of the Brethren
Today, we highlighted our denominational magazine, Messenger, during worship. If you do not currently receive a subscription through our congregation and would like to, please contact the office. Anyone who receives a subscription and is able and would like to offset the cost, each subscription is $14.50 under our group rate. Please, designate your donation in the offering.
Child Care for Young Adults' Meet-Up | This Fri., Mar. 9, 6:30 pm
Volunteer to care for the children while their parents and the rest of our young adults meet. Join in for dinner and then watch the children while the young adults chat. Contact the office to volunteer.
Search Committee
|
Nominate
It is time for a search committee to gather together to find our next pastor. Nominations are needed for members of the committee. Names can be confidentially sent to Sue, and questions to Everett. Please prayerfully consider this important calling.
---
Media.
New!
Dunker Punks Podcast |
bit.ly/DPP_Episode52
Nolan McBride returns for the latest episode of the Dunker Punks Podcast, this time from the United Kingdom. Listen as he shares his search for a church-going experience similar to that of the Church of the Brethren in a land where COB's do not exist. Will he find anything close? What will he learn along the way? Listen for these answers and more! Type in the case sensitive url to listen on the showpage or subscribe on iTunes. Listen by clicking the above link or subscribing on
iTunes
.
Worship Audio |

Online
Listen again to this week's sermon, catch a sermon from a Sunday you were out or peruse the archives. Each Sunday message along with a selection of hymns and readings is posted online or subscribe on iTunes.

Brethren Voices | Christian Peacemaker Teams
The TV show about what Brethren do as a matter of faith features Christian Peacemaker Teams this month on Arlington Independent Media (Comcast channel 69, Verizon-FIOS channel 38). Brent interviews Cliff Kindy, a reservist with CPT since 1990. Tune in Wednesdays at 11 am, Thursdays at 2 am or Sundays at 6:30 pm. Check out past episodes online at http://arlingtoncob.org/brethren-voices


New! #BlessedBreak | http://bit.ly/BlessedBreak92

This week's video features a story about Messenger Magazine that Rick told in worship last week.

---
Gary S.

, traveling to Buenos Aires, taking ACOB's greetings to the church there

Sherwood Library

, Sara's workplace, where much of the leadership is out for various health reasons

Cindy's Mother + Stepfather,

as Cindy's mother was just diagnosed with dementia

Church in Ethiopia

, that the ethnic conflict does not spill over into the church

Lisa's students

, celebrating the joy of a recent basketball game amongst children of varying cognitive abilities, playing and sharing together

Pastor Wayne Judd's family and friends,

including Donna, grateful for his life and their long-time family friendship upon his passing

Paul's family

, grieving the passing and celebrating the life of his brother-in-law

Richard

, close friend of Karolina and Rich, fighting cancer and a slow recovery from a recent surgery with complications

Chuck Norton,

Bethel UCC, undergoing treatment for pancreatic cancer

Mary Edwards

, Marcia's friend, just diagnosed with recurrence of cancer

Rosita

,

Alma's husband's sister, 94 years old and recovering from a fall causing a broken wrist and hand

Stoneman Douglas High School Community,

family and friends of the children killed and injured and the confessed gunman

Chip

,

John's son, undergoing dialysis

Carole C

.

, facing surgery soon

Church of the Brethren in Nigeria (EYN), including 113 girls still captive
Keep in your ongoing prayers:
Steve Shuss, Minnie Simmons, Carolyn Studds

Note:
Prayer concerns will ordinarily be listed for four weeks. If you would like one to be kept on or added back in, please let the office know. Names in bold are new to the list or updated this week.
---
Worship.
Listen to Sunday's Sermon:
http://bit.ly/ACoBMessage30418
Everyone knows the Ten Commandments. But why do we still need these old rules? Why do we need rules at all? Pastor Christy explores the ways that God's commands bring life.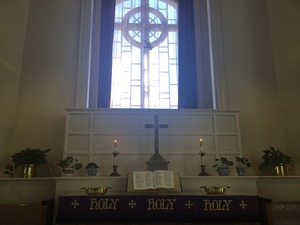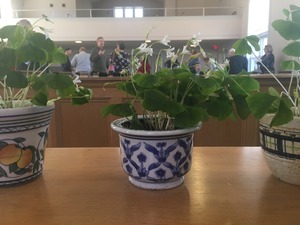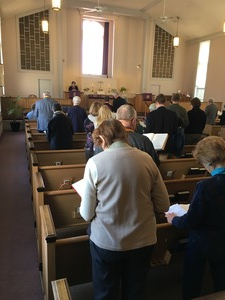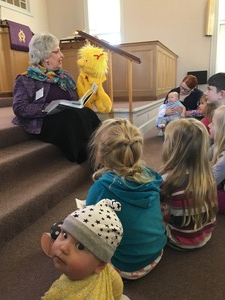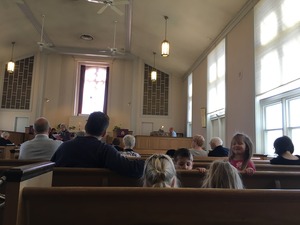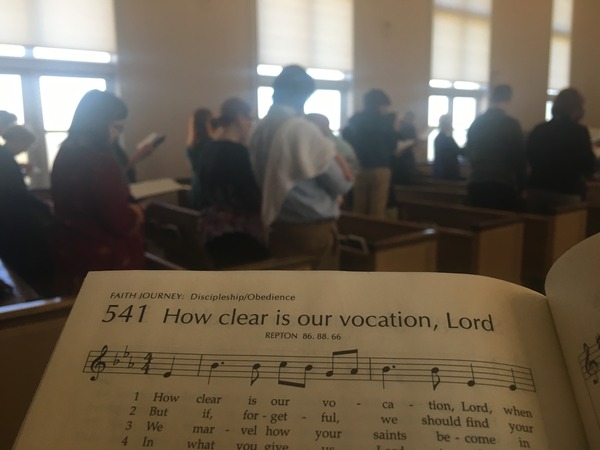 ---