"One can be unaware of the unfortunate consequence of his or her participation in an institution. An oppressor need not always be malicious for oppression to occur, nor can an opporessor's acts of kindness make an oppressive institution morally acceptable."
1977 Annual Conference Statement on Justice and Nonviolence
---
•

Iglesia de Restauracion Pacto Eterno, 7-9 pm



•

Brethren Voices

, 11 am,

more details




•

Yoga

, 5:45 pm in fellowship hall




•

Handbell Choir Practice

, 7 pm



Thursday

.

•

Breakfast Bunch

, 8 am at Merrifield Silver Diner (8150 Porter Rd.)
•

Centering Prayer

, 4 pm,

more details


•

Kaizen Karate, 6:30 pm in fellowship hall


• Community Choir Practice

, 7:30 pm at AFUMC
Saturday

.
•

Yoga

, 9 am
•
Iglesia de Restauracion Pacto Eterno, 5-9 pm
Sunday

.



•

Brethren Voices

, 6:30 pm,

more details



Mon., Jan. 30 - Executive Committee Meeting, 7:30 pm
Sat., Feb. 4 - A Brave New You, Shepherd's Spring Workshop
Sun., Feb. 5 - Book Group Sunday School, 9:45 am,
more details
Sun., Feb. 5 -

Worship with Cub Scouts

, 11 am
Sun., Feb. 5 - Empty Bowls for AFAC Fundraiser, 12:45 pm,
more details
Mon., Feb. 6 - Board Meeting, 6:30 pm
Thurs., Feb. 9 - Bible Study, 10 - 11:30 am,
more details
Fri., Feb. 10 - ACOB Young Adults Gathering, 6:30 pm
Sun., Feb. 12 -

Community Choir Singing

, during worship
Sun., Feb. 19 - Big Sunday School, 9:45 am
Wed., March 1 - Hunger Buffet Mission Meal, Shepherd's Spring
Sat., March 4 - Volunteer at AFAC, 8:30 am
Wed., March 8 - Lenten Quiet Day, Shepherd's Spring
Fri., March 17 - Poetry as Prayer Workshop, Shepherd's Spring
Sat., March 18 - Art for Worship, Susquehanna Valley Ministry Center
Fri.-Sat., March 24 - 25 - All Church Retreat, at Shepherd's Spring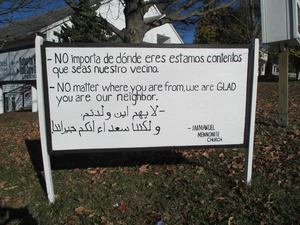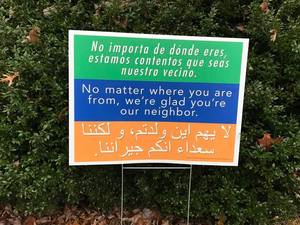 Yard Signs + Stickers | No matter where you are from, we are glad you are our neighbor.
Immanuel Mennonite in Harrisonburg, VA posted a simple and literal sign of welcoming love that has inspired thousands across the country. ACOB is helping spread the word by making a little more than a dozen of the signs available in our neighborhoods too. Please reimburse Cindy directly with cash if you would like one for your yard or a bumper sticker for your car. She has picked up 15 yard signs for $10 each and 30 bumper stickers for $2 each via Ayuda, a metro area immigrant aid organization.

Centering Prayer | This Thurs., Jan. 26, 4 pm
This first gathering in the library will start with an overview of centering prayer, how it works, what we 'do,' and a short scripture. Then we'll sit in silence. The typical time is 20 minutes, but we might start shorter based on our experience (or lack of) and desire. Then we would conclude with scripture and leave. The first time we might be here for an hour. Future prayer times would likely be more like 40 minutes. Let Pastor Nancy know if you are interested and invite a friend who might be interested.

Book Group Sunday School | First Sundays, Starting Feb. 5
A new book group will meet the first Sunday of every month at 9:45 am in the library. We'll be reading, The Fire This Time: A new Generation Speaks about Race edited by Jesmyn Ward. The book is a collection of essays, memories, and poems dealing with issues of race in America. Our first meeting will be on February 5th. Please come having read the Introduction. Contact Melody with questions.

Bible Study | Thurs., Feb. 9, 10 – 11:30 am
Meet in the library for a new Bible Study on the Sermon on the Mount. Contact Pastor Nancy with questions.

More Details | arlingtoncob.org/calendar
For more information on neighboring church, denomination and non-profit events listed, check the calendar at the above link or contact the office.
---
Volunteer + Give.
Disaster Response Auction | Donate by Sun., Feb. 19
The 37th annual auction will be held May 6 in Westminster, MD. Last year over $62K was raised to help victims of disasters across the world. Help by donating auction items or monetary gifts for the auction booklet. Every auction booklet sponsorship makes sure more of the auction profits go to victims of disasters. Sponsor levels are set at $10, $25, $35 and $50+, and you can designate your donation in the offering. Write checks to ACOB and they will be forwarded from the church. Contact
Marcia
with questions. For a list of needed auction items see the flyer on the bulletin board in the narthex which includes contact information for donating.
Food Drives | Donation Bins in Office Hallway
Keep the ongoing food collections in mind on your regular grocery shopping trips. Throughout the year, we collect whole grain, low sugar cereals to donate for distribution to families served at AFAC. Throughout the winter, we are continuing to support families of our building partner congregation, IRPE, who have been laid off from seasonal jobs like construction with non-perishables like cereal, beans, rice, and canned goods. Donate in the bins by the window in the office hallway. Contact the
office
with any questions.
Empty Bowls Fundraiser | Sun., Feb. 5, 12:45 pm
AFAC's annual fundraiser on Super Bowl Sunday to help fill the empty bowls of our Arlington neighbors in need. Come to St. Andrew's Episcopal and enjoy hot soup, bread, dessert, Irish and contra dance music by the Simon's Junction trio, and receive a beautiful bowl made by a local artist. Individual tickets can be purchased
online
for $35 apiece.
---
Media.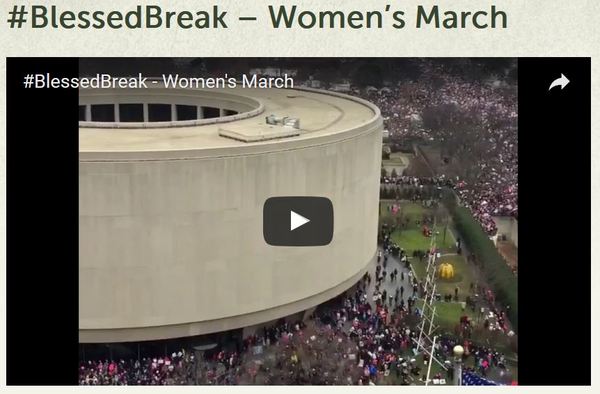 #BlessedBreak | New Devotion!
http://bit.ly/BlessedBreak41
The latest video devotional was inspired by Saturday's Women's March in DC. Watch the video and read the accompanying scripture and prayer at the above link.
Brethren Voices | On Earth Peace on Systemic Racism
Watch the latest from the TV show featuring what Brethren do as a matter of our faith. Matt Guynn, Program Director for Nonviolent Social Change at OEP, discusses their ministry rooted in the active, positive, nonviolent philosophy and leadership of MLK to build the beloved community of well-being and dignity for all people. Watch in Arlington on Comcast 69/Verizon-FIOS 38 on Sundays at 6:30 pm, Wednesdays at 11 am or
online
anytime.
Worship Audio |

Online
Listen again to this week's sermon, catch a sermon from a Sunday you were out or peruse the archives. Each Sunday message along with a selection of hymns and readings is posted online or subscribe on iTunes.

Dunker Punks Podcast | New Episode! http://bit.ly/DPP_Episode23
Sarah Ullom-Minnich introduces us to a 23 year old battle for environmental justice in Ecuador and reminds us that inaction in the face of injustice is just as wrong as active participation.
Listen by clicking the above link or subscribing on
iTunes
.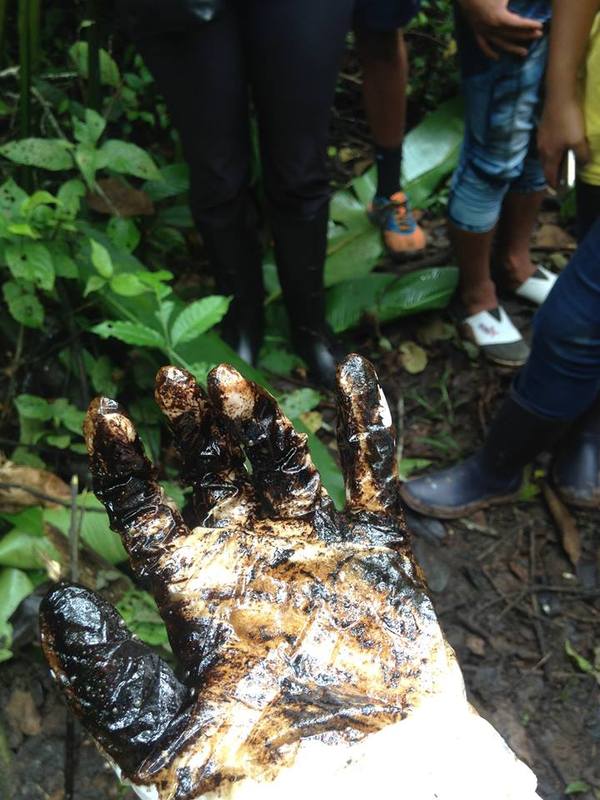 ---
Pray. Call. Write.
Hazel

, moving to Woodbridge

Jo Ann

, starting a new health regime after recent procedure

Safe travels

, for all heading home from the Women's March including Briana and her friends and the Gallego family

Ralph

, recovering from surgery for broken hip

Jim + Jeannie Payne

, friends of Robyn, Jim is facing heart health challenges

Charlotte

, Amy's mom, testing went well and anticipating an early Feb. appointment to discuss next steps for treating a brain aneurysm

Orin

, seeking housing and employment in Arlington

Anabaptist Meeting in Buenos Aires

, check out the latest activity on

Facebook

to pray for a positive and lasting impact

Walkin-Haske Family

, cotinued health improvments and ongoing health treatments

Marion

, a year recovered and doing well after brain aneurysm

Dorothy Dodson's Friends + Family

, including Marcia who shared a love of ice skating, theater and tennis during their close friendship. Dorothy passed on Dec. 27 at age 93 after a full life and recent diagnosis of leukemia.

Georgina's Family + Friends

, Orin's landlord who passed just before Christmas

Pastor Mike

, continuing to deal with liver failure and awaiting transplant

Jummai Paul

, kidnapped Chibok girl and 195 others

Church of the Brethren in Nigeria (EYN)
Keep in your ongoing prayers:
Minnie Simmons, Dorothy Fravel (Dee's mom), Theresa McCary, Erin Julca, Steve Shuss, Elizabeth Smucker, Carolyn Studds

Note:
Prayer concerns will ordinarily be listed for four weeks. If you would like one to be kept on or added back in, please let the office know. Names in bold are new to the list or updated this week.
---
Worship Notes.
Don't worry if the same person baptized you and your neighbor, "Be united." Says Paul, using the root word for mending nets. Unity is not uniformity, but a coming together that transcends the diversity of differing gifts in the one body of Christ. The cross of Christ was God's way of upending our ways of defining and valuing ourselves and one another. Diversity is expected in the wonderful world God has given us and certainly in the church. At the same time, the cross upends even the distinctions we celebrate when we are all one in Christ.
Listen to yesterday's sermon here:
http://bit.ly/ACoBMessage22Jan2017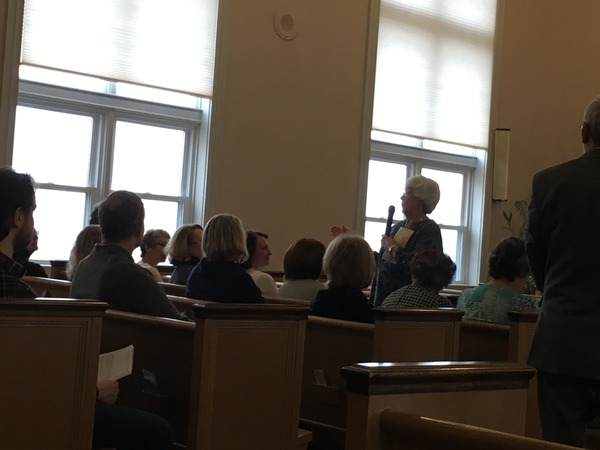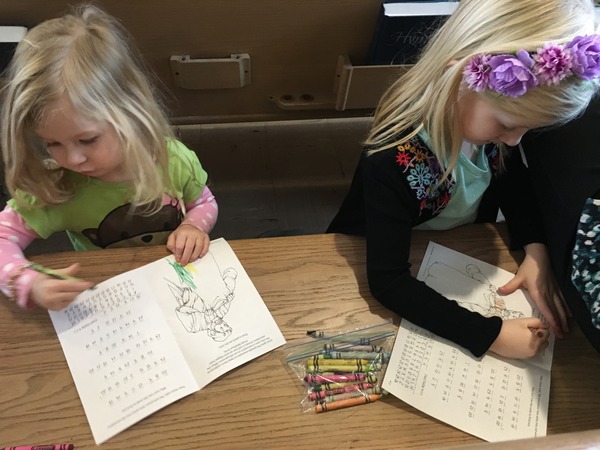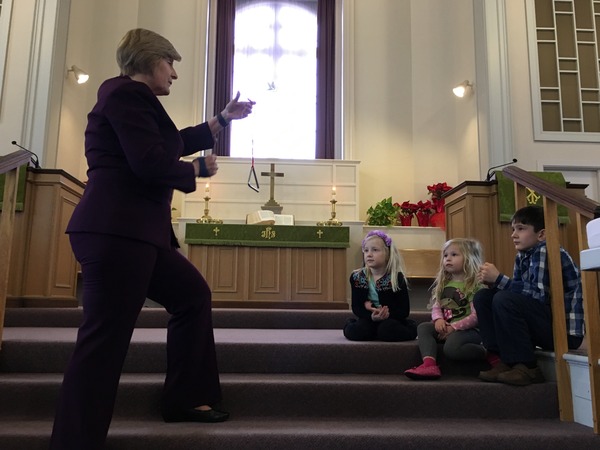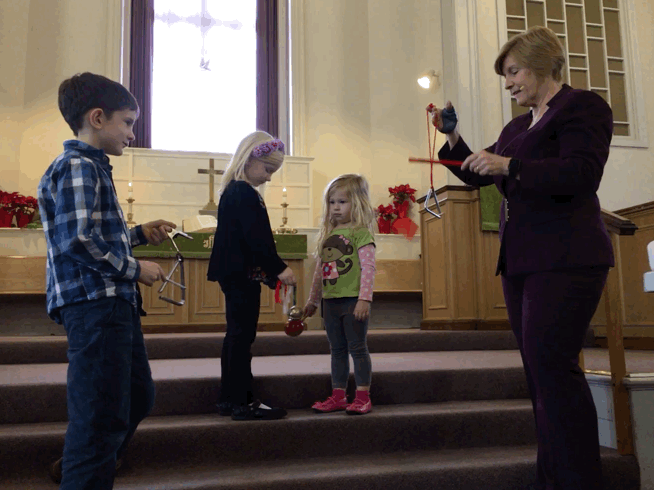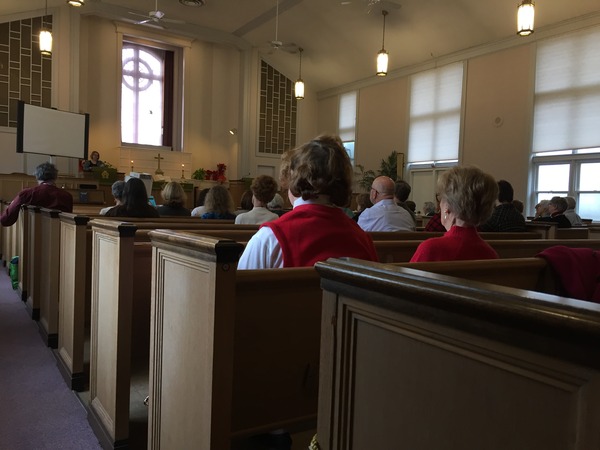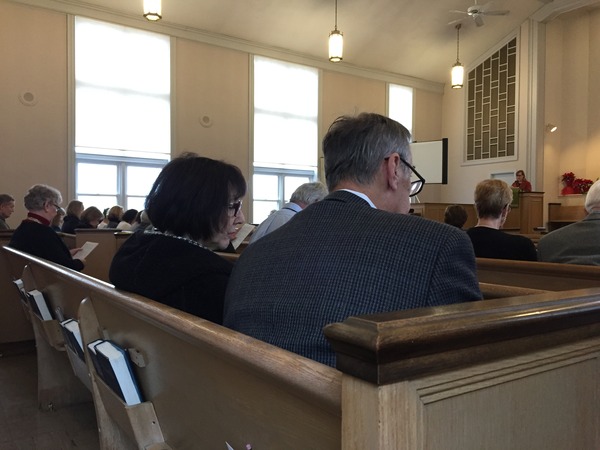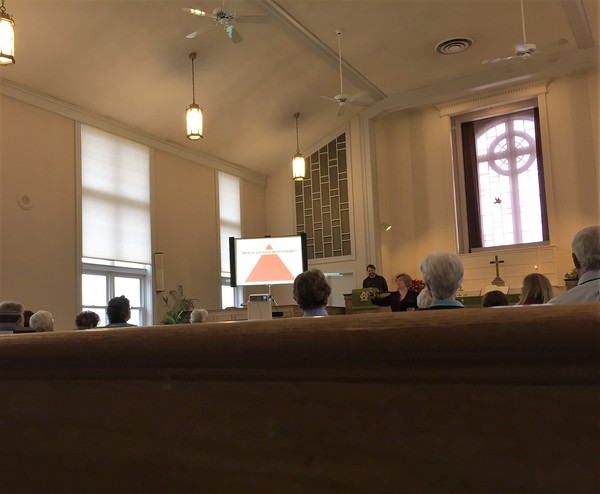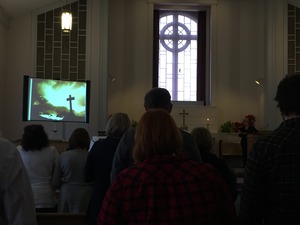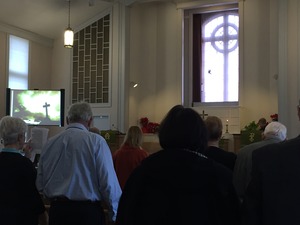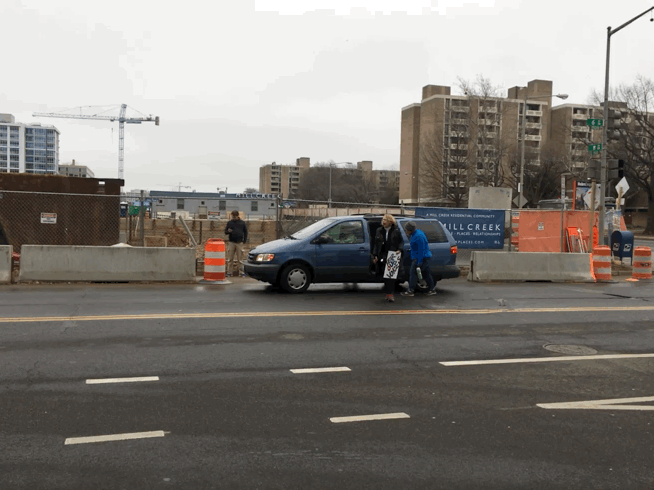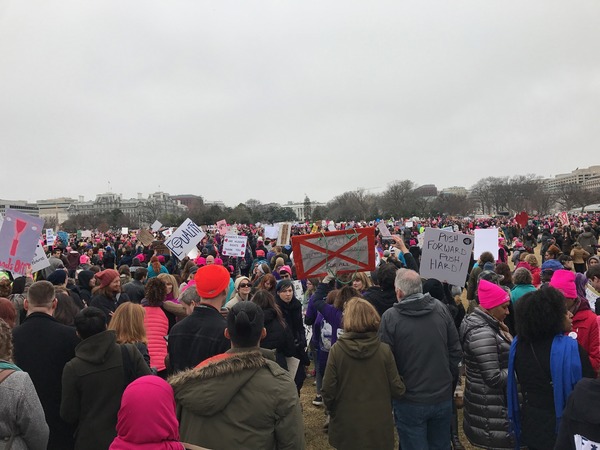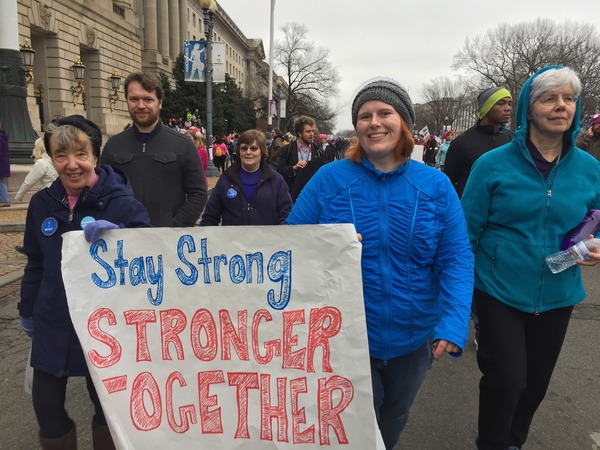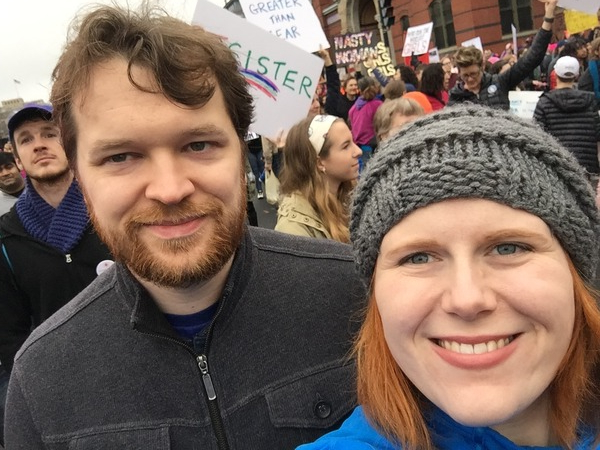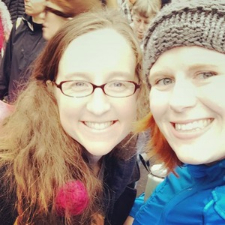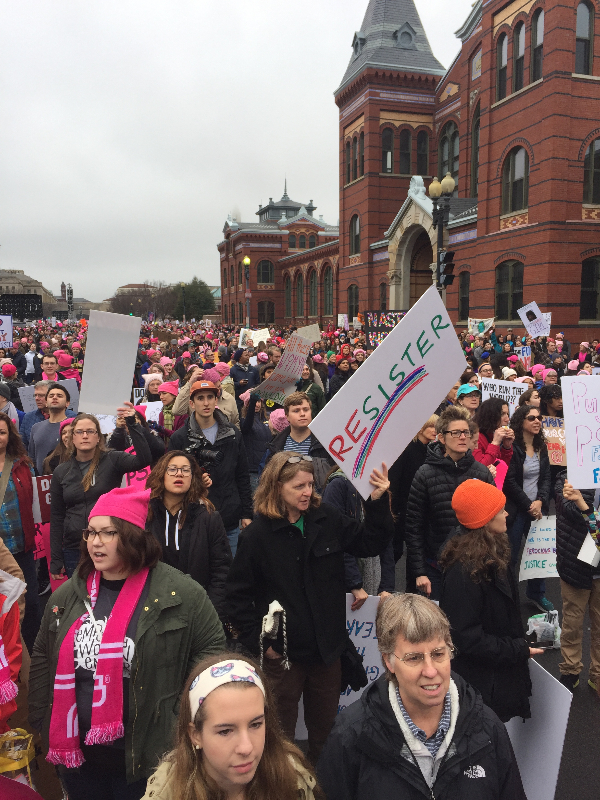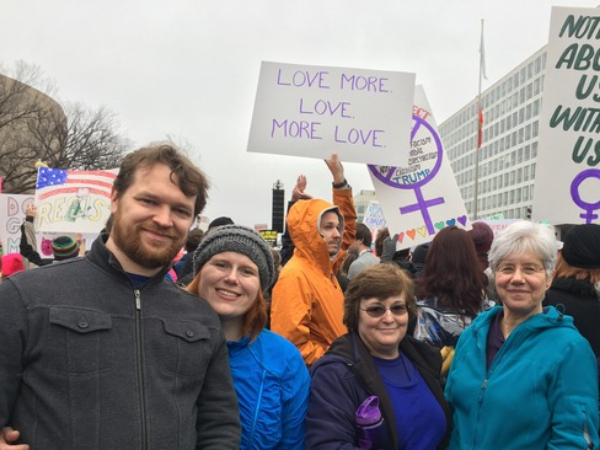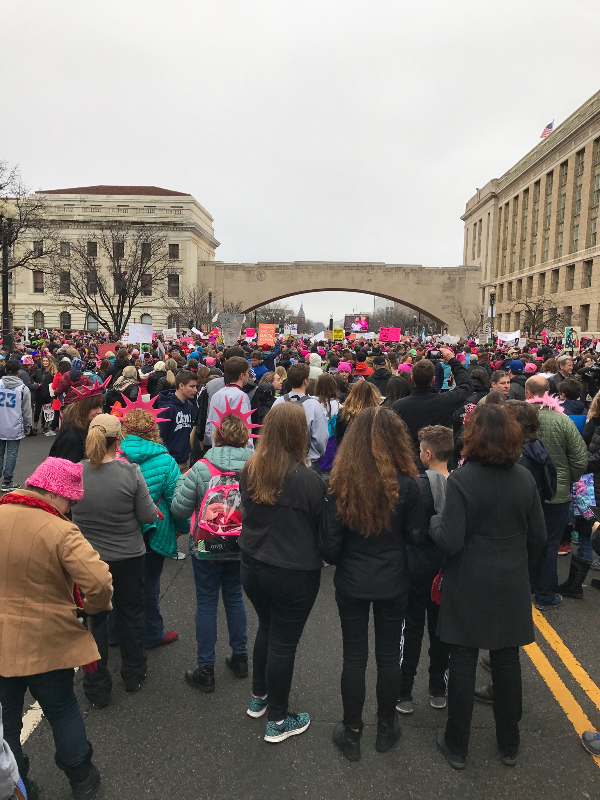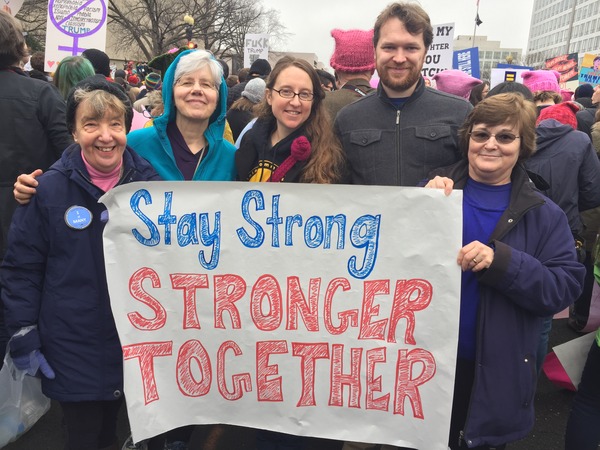 On Saturday, a dozen of us met up to march together. Several from Lisa and Yoli's family joined us and Rick, Warren, Fitz and Josh kindly gave us rides when we found public transportation too packed. Reach out to Donna, Nancy W., Pastor Nancy, Lisa, Yoli, Melody, James, Marcia, Brianna or Suzanne for reflections and first-hand details about the incredible day.