It may seem like a faceless contribution sometimes on Sunday mornings. Truthfully, it is anything but. We aren't likely to meet many of the people we reach out to with our giving. We can only imagine where they might be without our empathy and ability to open our arms and hearts as wide as we are able and as often as we can.

Thank you for being stewards of God's love, of our church, and of our neighbors. Each drop in the Sunday basket makes an impact and has a face behind it, including Jesus, who never met a stranger he didn't love.

From the Welcome Ministry Team's Call to Giving Yesterday
---
•

Iglesia de Restauracion Pacto Eterno, 7-9 pm



•

Brethren Voices

, 11 am,

more details




•

Yoga

, 5:45 pm in fellowship hall

•

Dar Al-Hijrah Community Dialogue, 6:30 pm

•

Handbell Choir Practice

, 7 pm in sanctuary



Thursday

.



•

Pig + Oyster Roast for Doorways, 5:30 pm




•

Kaizen Karate, 6:30 pm in fellowship hall




•

Community Choir Practice

, 7:30 pm at AFUMC
Friday

.
•

Birdwatcher Retreat, thru 5/7, Shepherd's Spring
Saturday

.
•
AFAC Volunteering

, 8:30 am,
more details
•
MAD Disaster Response Auction

, 9 am,
more details
•
Iglesia de Restauracion Pacto Eterno, 5-9 pm
Sunday

.



•

Sunday School Class on Race

, 9:45 am in library


•

Q+A on Covenantal Relationship with Bethel UCC

, noon in sanctuary,

more details




•

Brethren Voices

, 6:30 pm,

more details



Wed., 5/10 -

Bible Study

, 10 am in library *Note Changed Date
-
Fri., 5/12 - Shepherd's Spring Quiet Day, 8:30 am
Fri., 5/12 -

Young Adult Group

, 6:30 pm
Sat., 5/13 - Annual Stamp Out Hunger Food Drive
Sat., 5/13 - Gay Spirits Conference, thru 5/14, Alexandria
Mon., 5/15 - Affordable Housing: Federal Upheaval...Local Consequences, 8 am
Mon., 5/15 -

Meeting with Bethel UCC

, 7 pm
Sat., 5/20 - Volunteer for AFAC at Taste of Arlington, thru 5/21
Sat., 5/20 -

RiP Project

, 2 pm,
more details
Sat., 5/20 - The Brethren Sister's Sing for Supper, 4:30 pm, Glade Valley COB
Sun., 5/21 - Outdoor Worship, 11 am
Mon., 5/22 -

Executive Committee Meeting

, 7:30 pm
Thurs., 5/25 -

Breakfast Bunch

, 8 am
Fri., 5/26 - Young Adult Conference, thru 5/28, Camp Harmony
Sat., 6/3 - National Trails Day, 8:30 am, Shepherd's Spring
Sun., 6/4 -

Unity Sunday

, 11 am
Mon., 6/5 - Board Meeting, 7:30 pm
Sun., 6/11 -

Worship at 10 am begins


Sat., 6/17 -

Doorways Collection Day

, 10 am
Wed., 6/28 - COB Annual Conference, thru Sun., July 2
Sun., 7/2 - Worship at Bethel UCC, 10 am
MAD Disaster Response Auction | Sat., May 6, 9 am
Last year's Mid-Atlantic District (MAD) Auction raised over $62K for the Emergency Disaster Fund of the Church of the Brethren to help victims recover from many disasters around the world. Pick up an auction booklet in the narthex to learn about all of the special items and events the auction offers in support of disaster relief. Contact the
office
to be connected with some of our veteran attendees with questions or to find a carpool to Westminster, MD.
Q + A on Covenantal Relationship with Bethel UCC | Sun., May 7
Immediately following worship, stay in the sanctuary for a Q+A about ongoing talks to create a covenantal relationship sharing our building with Bethel United Church of Christ's congregation. Contact
Everett
,
Warren
or
Pastor Nancy
with questions.
Big Bulletin Newsletter | April Edition
The spring edition of the Big Bulletin Newsletter is out! Contact the
office
for a paper or click here for an
e-copy
. Special thanks to this edition's contributing writers!
2017 Directory | Paper copies in the Narthex
The latest directory is now available. Pick up a copy in the narthex or contact the
office
to have one mailed to you. An electronic version is available
online
using the case-sensitive password "NewLife". Contact the
office
with any updates to your information.
More Details | arlingtoncob.org/calendar
For more information on neighboring church, denomination and non-profit events listed, check the calendar at the above link or contact the office.
---
Volunteer + Give.
AFAC Volunteer Service Saturday | Sat., May 6, 8:30-11:30 am
This Saturday is our time to serve the community as a community, helping with food distribution at the Arlington Food Assistance Center (AFAC). New volunteers are especially welcome this week because so many regulars are heading to the MAD Disaster Auction. Sign up on the sheet in the narthex or contact
Diane
directly to volunteer.
Volunteer to Water the Garden | Weekly or In Turn
Each spring and summer, our garden beds are used to grow lettuce for the neighborhood Reevesland Learning Center Lawns 2 Lettuce 4 Lunch program. Their twice a year lettuce lunch at Ashlawn Elementary is a big celebration to encourage the children's interest in homegrown vegetables. Overage and additional vegetables are donated to AFAC. Help make this neighborhood partnership possible by volunteering to water the garden. Depending on rain, the garden will need to be watered 2-3x a week. Multiple volunteers could divvy the load. Contact the
office
to help.
Mother's Day Gratitude Project
| Mail Donation by Early May
Honor a woman you know and love by celebrating and supporting women around the world through
Global Women's Project
. Instead of buying more material gifts for your loved one, express your gratitude with a gift that keeps on giving. Your donation allows GWP to fund women-led projects in Haiti, India, Rwanda, South Sudan, Uganda, and the United States focused on women's health, education, and employment. In return, your chosen recipient(s) will receive a lovely, hand-written card indicating that a gift has been made in her honor, with a brief description of GWP.

To participate in the Mother's Day Gratitude Project, mail your donation to:
Global Women's Project
c/o Emily Matteson
6456 Adobe Circle Road South
Irvine, CA 92617
(write checks to GWP)

Remember to include your name(s) and recipient's name and address. You may also make memorial donations, which will be listed on our website: www.globalwomensproject.wordpress.com. Gratitude cards will be mailed in time for Mother's Day if you send your request to Emily by May 8th, 2017. After the 8th, she will mail them as soon as she receives them.
RiP Project | Sat., May 20, 2 - 4 pm
ACOB's service ministry team is sponsoring a
RiP (Removal of Invasive Plants) event
at Madison Manor Park (6225 12th Rd.) to help reclaim natural areas in our community. Wear long sleeves and pants, bring garden gloves and a water bottle. Garden tools will be provided, but if you have some of your own to use, please bring them so there's enough to go around. Commit to volunteering by singing up on the sheet in the narthex. Contact
Marcia
with questions.
Volunteer in Our Demonination | Shepherd's Spring + Brethren Nutrition Program
Shepherd's Spring, our campground and retreat center in Sharpsburg, MD always welcome volunteers to help keep costs down and add enery and new ideas to programs. Currently they are seeking hosts, drivers, housekeepers, kitchen helpers, summer camp counselours, directors, support staff, Global Village guides, activity leaders, support staff and bunny care. Contact their
office
at 301-223-8193.

The Brethren Nutrition Program soup kitchen at Washington City COB serving Capital Hill is in need of volunteers on specific days upcoming (4/28, 5/1, 5/4, 5/5, 5/8, 5/11, 5/12, 5/15, 5/18, 5/19, and 5/26). Sign up
on-line
---
Media.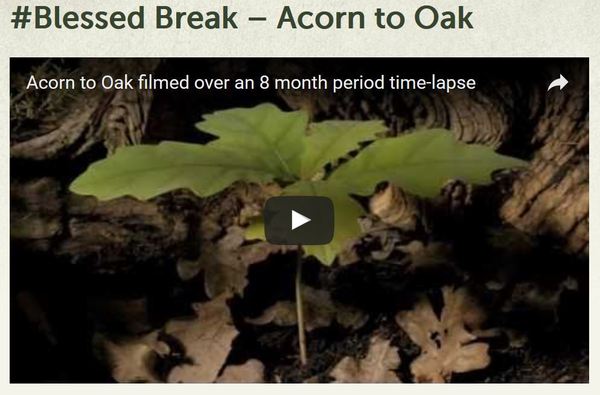 Inspired by the start of our three week sermon series on reclaiming hope, watch a time-lapse of an acorn grow to oak over 8 months. Then read the accompanying scripture and prayer at the above link.
Brethren Voices | Take 10, Tell 10: The Rest of the Stories
Brethren Voices is the TV show featuring what Brethren do as a matter of our faith. The episode for April features a second edition about a group from Elizabethtown COB on their learning tour in Nigeria. The response of US Brethren has been amazing with nearly $5 million provided from 2014-2016. The effort has saved lives and averted starvation for many. Watch in Arlington on Comcast 69/Verizon-FIOS 38 on Sundays at 6:30 pm, Wednesdays at 11 am or
online
anytime.
Worship Audio |

Online
Listen again to this week's sermon, catch a sermon from a Sunday you were out or peruse the archives. Each Sunday message along with a selection of hymns and readings is posted online or subscribe on iTunes.

Dunker Punks Podcast | New episode! http://bit.ly/DPP_Episode30
The newest episode, "Inside Cornfields" features Emmett Eldred, founder of DunkerPunks.com interviewing next year's COB moderator, Samuel Sarpiya. Type in the case sensitive url to listen on the showpage or subscribe on iTunes. Listen by clicking the above link or subscribing on iTunes.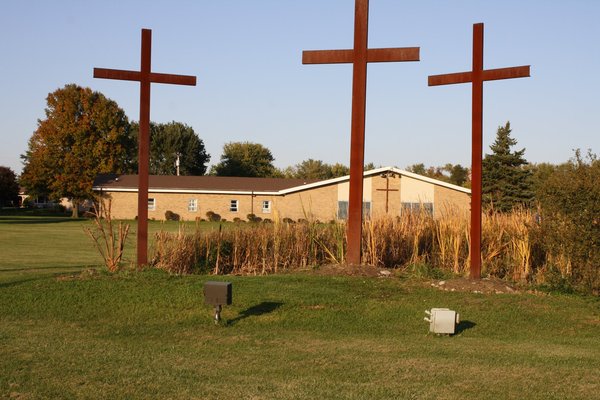 ---
Pray. Call. Write.
Family + Friends of Perry Tailferro

, Hazel's nephew, mourning his passing

Family + Friends of Julia Golloday

, Julia, a former Deacon, passed at age 99

James Thomas, coworker of Lisa

, recovering from a kidney transplant

Family + friends of Michael Sharp

, a Mennonite Central Committee and UN worker with refugees in the Congo, recently killed

Rich Massabny's friends + family

, Boulevard Manor neighbor, mourning his passing

Pastor Mike

, in rehab after organ transplant

Karolina

, undergoing renewed health treatments

Jummai Paul

, kidnapped Chibok girl and 195 others

Church of the Brethren in Nigeria (EYN)
Keep in your ongoing prayers:
Minnie Simmons, Dorothy Fravel (Dee's mom), Theresa McCary, Erin Julca, Steve Shuss, Elizabeth Smucker, Carolyn Studds

Note:
Prayer concerns will ordinarily be listed for four weeks. If you would like one to be kept on or added back in, please let the office know. Names in bold are new to the list or updated this week.
---
Worship Pix.
Imagine looking through a cross-shaped window everyday as a reminder that we now have the opportunity to live a different way, seeing beyond culture's divisions and values. Paul says, I planted, other apostles watered and God gives growth. Our faith unites us and strengthens us across divides. Whether planters or waters, let us trust God to grow our seeds, instead of worrying about what those seeds can grow for us.

Listen to Sunday's Sermon:
http://bit.ly/ACoBMessage30April2017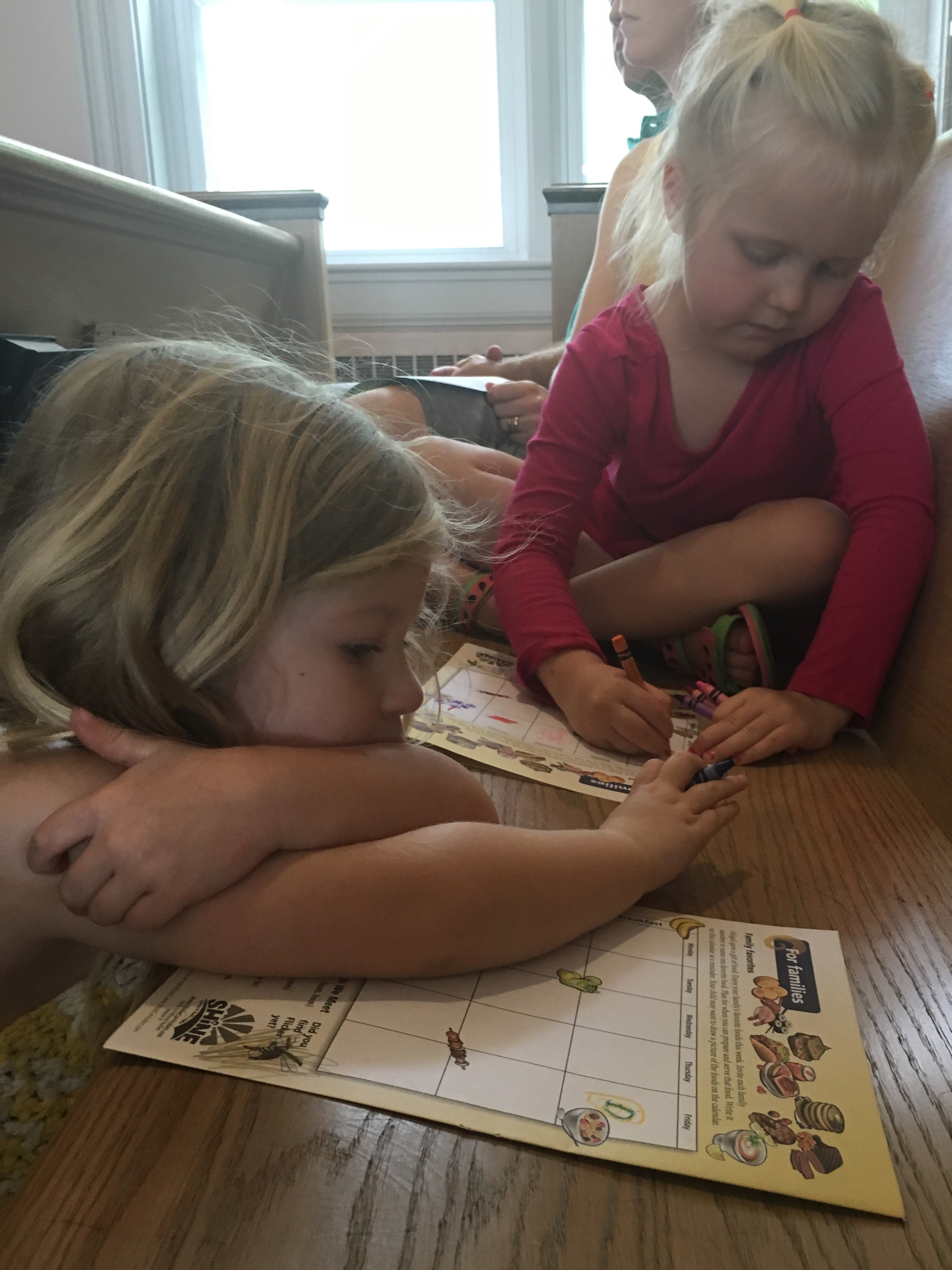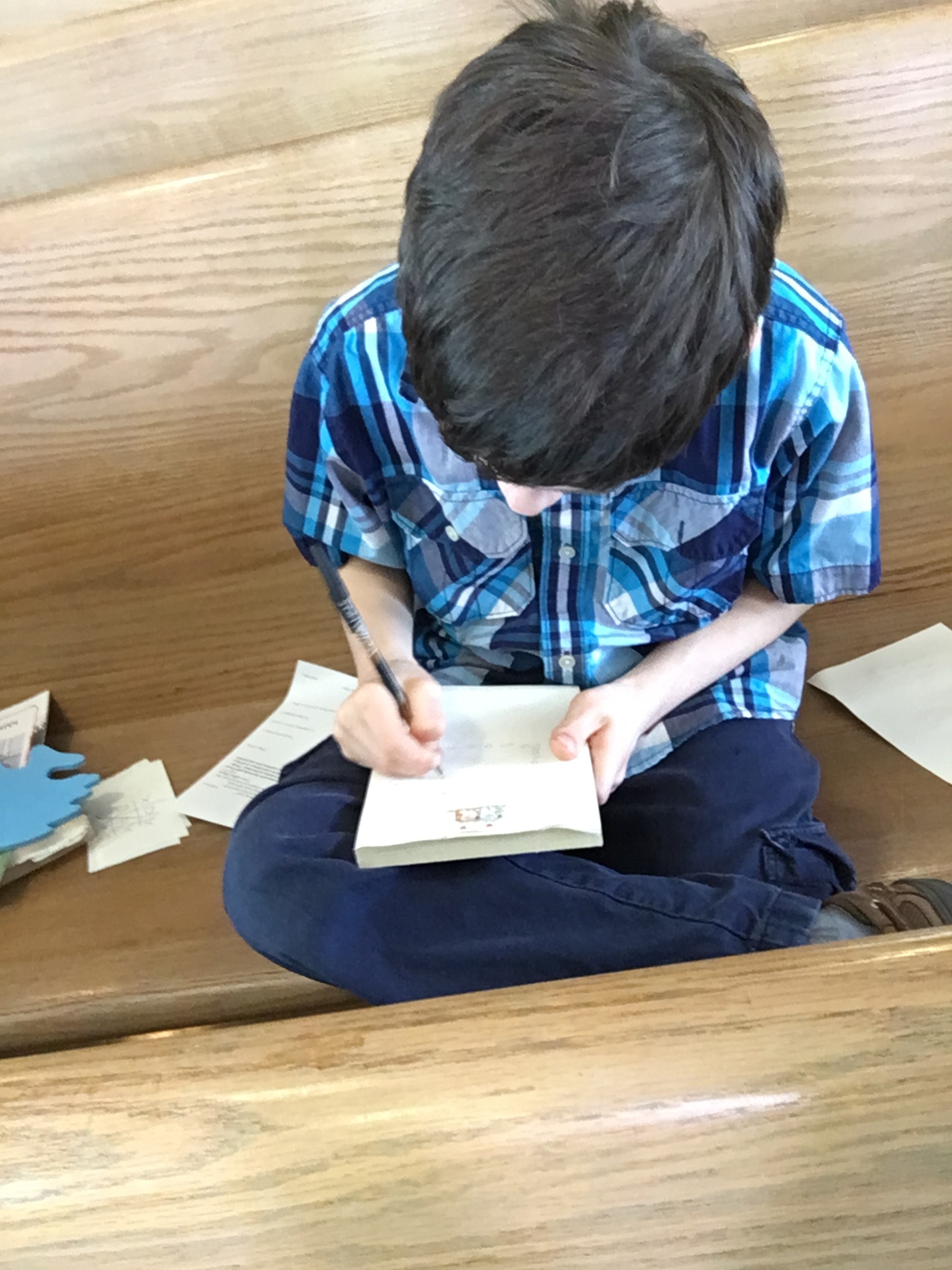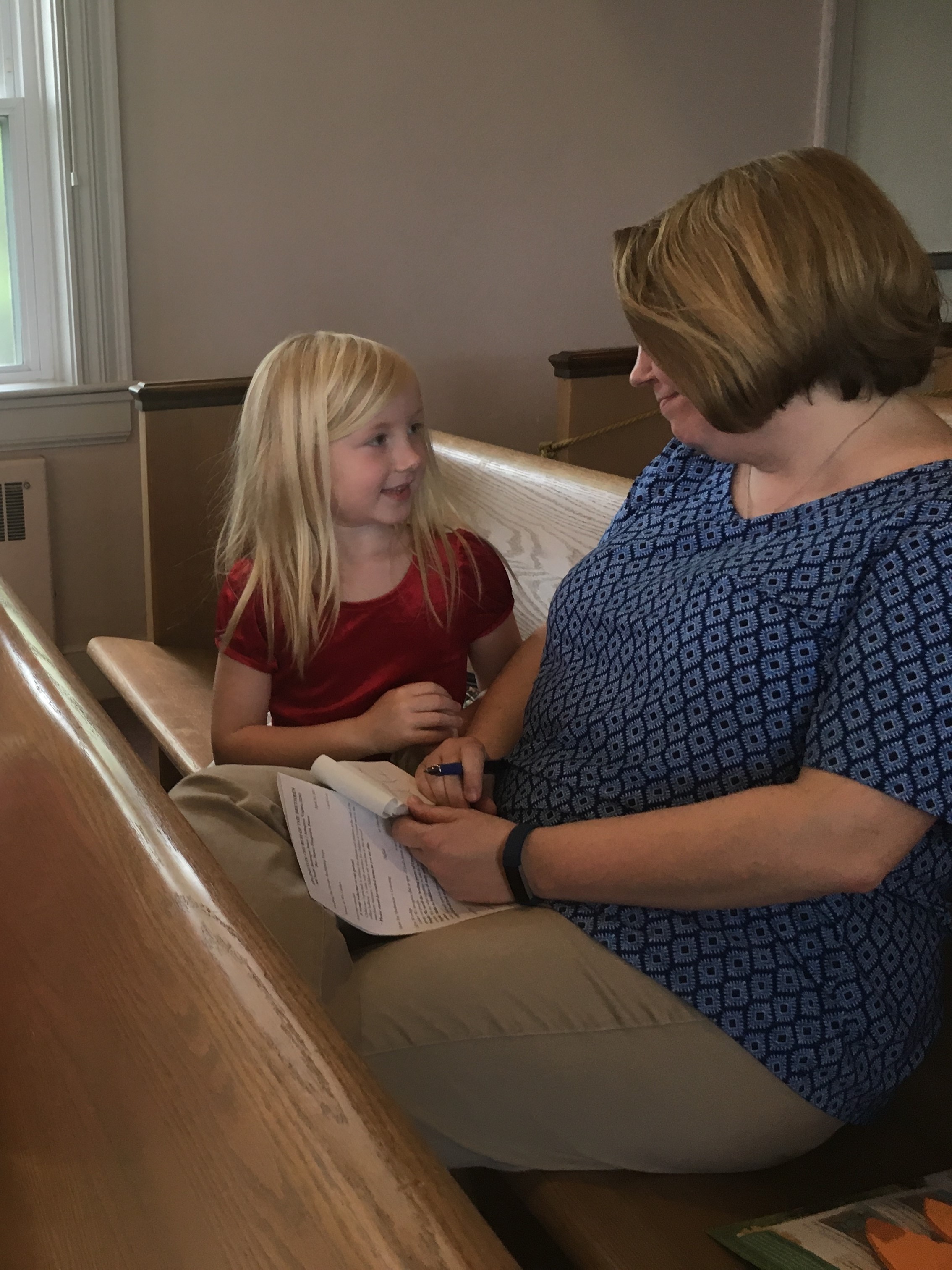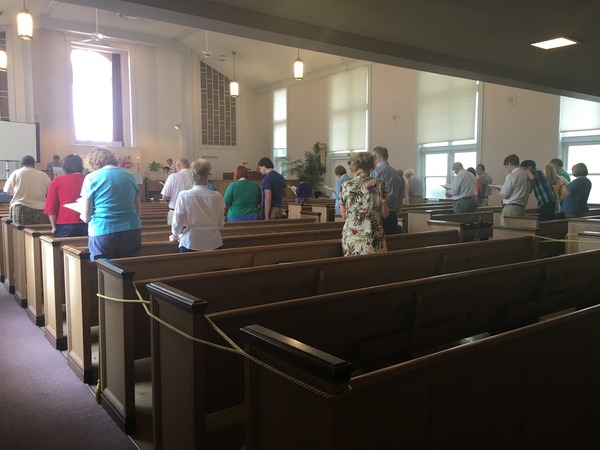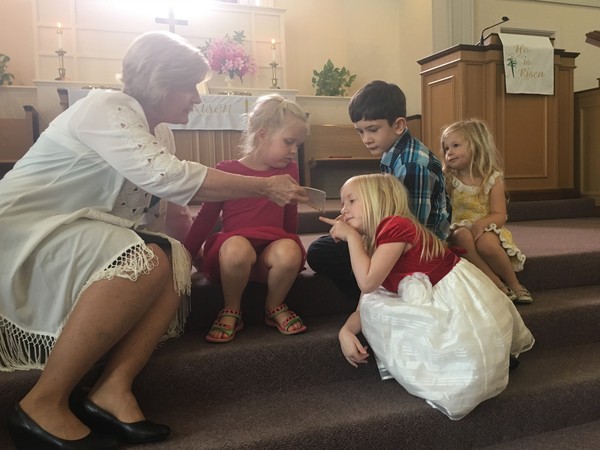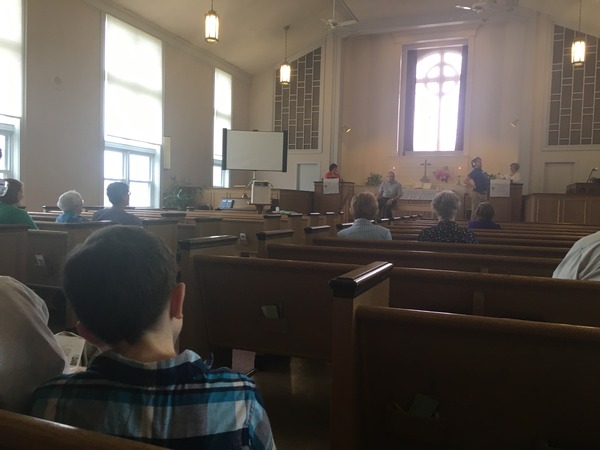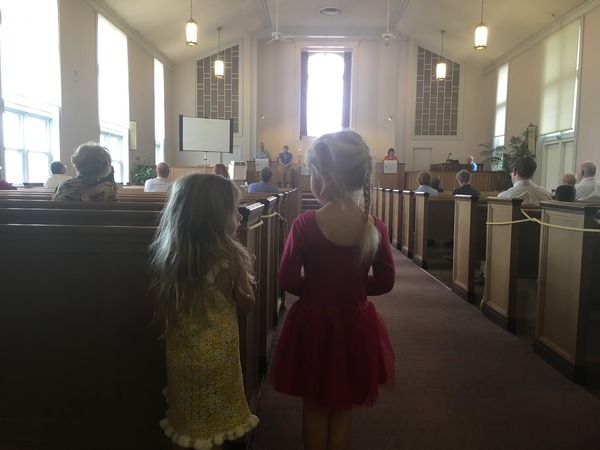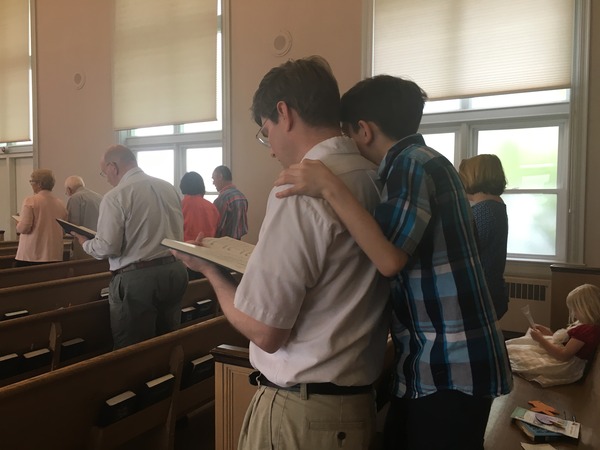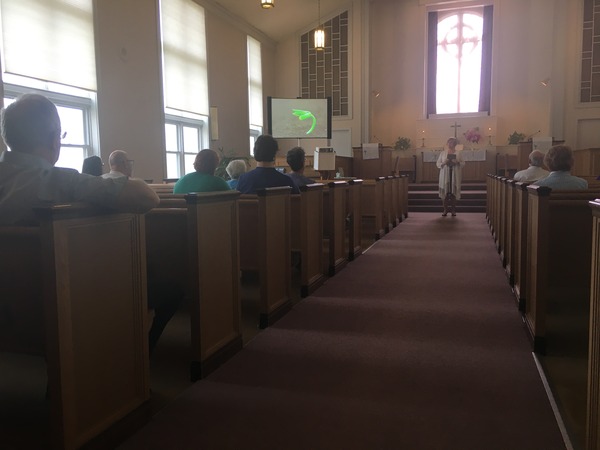 ---
Church Work Day.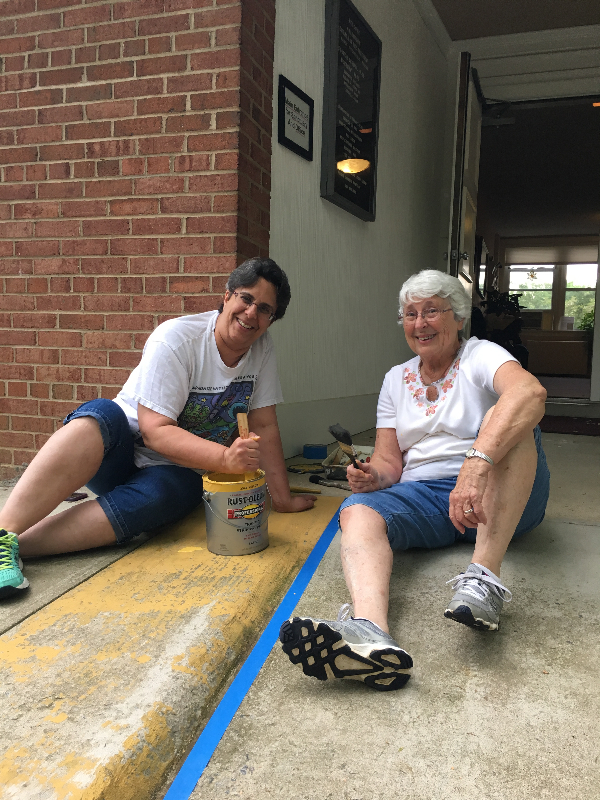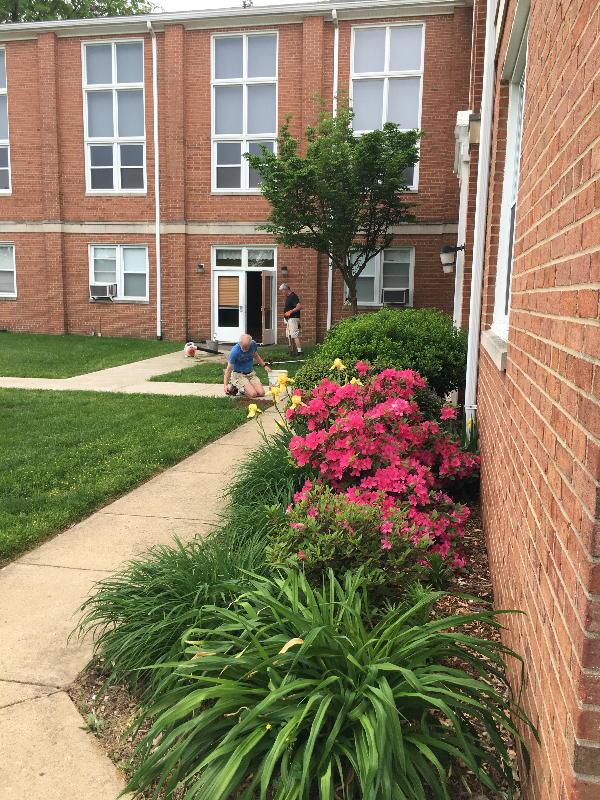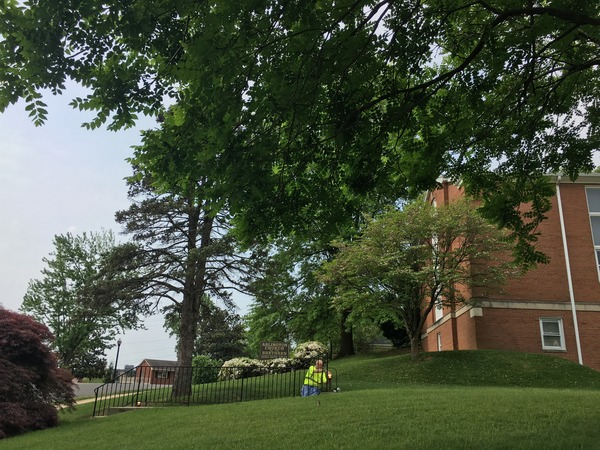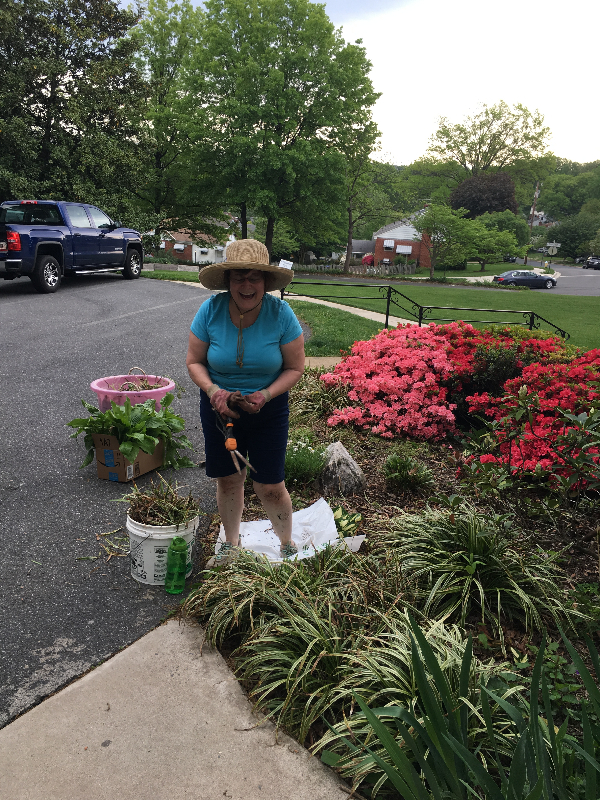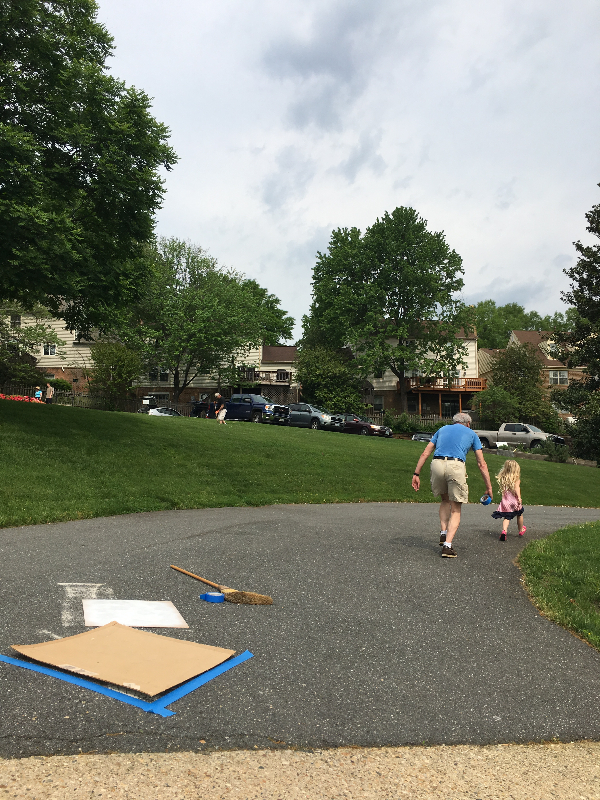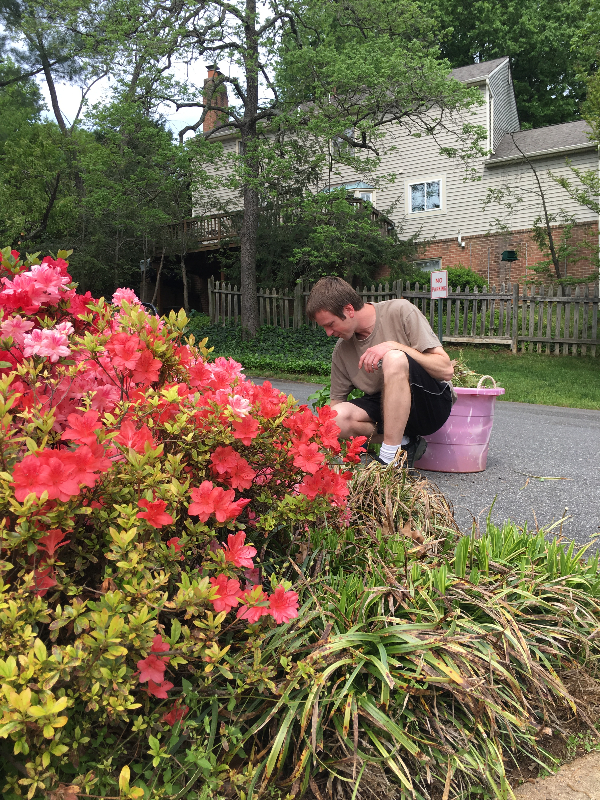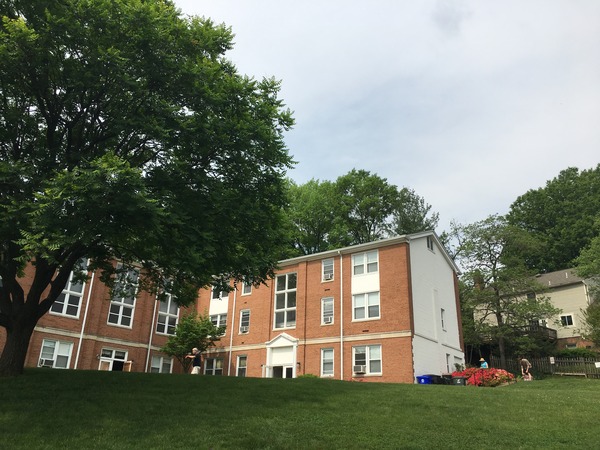 A big thank you to everyone who came out on Saturday to help with church work day. The Property Ministry Team reports that a lot got accomplished on what might have been our hottest work day yet!