---
Who is this small church with big ideas?
-

from the latest #BlessedBreak
---
Monday.
•
Kaizen Karate, 7:30 am - 6 pm
•
Congregational Life Ministry Team, 7 pm in Library
Tuesday.
•
Kaizen Karate, 7:30 am - 6 pm
•
Iglesia de Restauracion Pacto Eterno, 7-9 pm in Fellowship Hall
•
Kaizen Karate, 7:30 am - 6 pm
•
ACOB Office Hours

,
10 am - 12 pm
•
Brethren Voices, 11 am
•
IRPE Band Practice, 6-9 pm in Fellowship Hall
•
ACOB Office Hours

,
6:30 - 8 pm
•
Breakfast Bunch, 8 am at Lazy Mike's (7049 Leesburg Pike)
•
Kaizen Karate, 7:30 am - 6 pm
•
ACOB Office Hours

,
3 - 5 pm
•
Community Choir Practice, 7:30 pm at AFUMC
•
Kaizen Karate, 7:30 am - 6 pm
•
Andy's Organ Practice, 9 am-1 pm in Sanctuary
•
ACOB Office Hours

,
12-3 pm
• Cambodian Alliance Evangelical Church, 1-4 pm in Sanctuary + Fellowship Hall
•
Iglesia de Restauracion Pacto Eterno, 5-9 pm in Fellowship Hall
• Brethren Voices, 6:30 pm
Sun., 7/29 - Refreshments after worship, 11am in library
Mon., 7/30 - Executive Committee Meeting, 7:30pm
Sun., 8/5 - Community Worship at Bethel UCC, 10am
Mon., 8/6 -

Church Board Meeting

, 7:30pm
Fri., 8/10 - Young Adult Meet-Up, 6:30 pm
Sun., 8/12 - Community Worship at ACOB, 10am
Sun., 8/19 -

Community Worship at AFUMC

, 10am
Sun., 8/26 - Community Worship at Lubber Run, 10am
Sat., 9/1 - Volunteer at AFAC, 8:30 am
Sun., 9/2 - Bethel UCC Worshiping at ACOB, 9:30 am
Sun., 9/2 - ACOB Worship at 11 am
Sat., 9/15 - Shredding for AFAC, 10 am
Fri., 9/21 - International Day of Prayer for Peace
---
Please take a couple minutes to answer this short questionnaire for Pastor Christy.
Invitation | Contact Pastor Christy
Have you been thinking about formally becoming a member of Arlington Church of the Brethren? Would you like to talk about your discernment or process your own journey? Pastor Christy would appreciate having a conversation with you. Feel free to let her know. Contact her by
email
or phone call/text (814 599-6307) to schedule an appointment.
---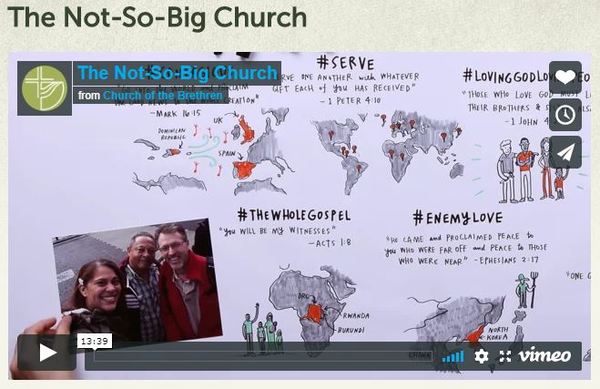 #BlessedBreak |
http://bit.ly/BlessedBreak99
Check out this year's denomination video report, recently unveiled at Annual Conference. It's the video for the latest Blessed Break, ACOB's digital devotional offering spiritual respite in your screen-time. This Sunday, our folks who attended Annual Conference will share more about the experience and business.
---
Hazel,

celebrating her 97th birthday!

Participants at National Youth Conference,

which began on Saturday

Dennis,

friend of Cindy, who is having surgery in August

Richard

, Karolina's friend, who is again needing chemotherapy for new cancer discovered

Mary

, friend of Marcia's, who is facing more health issues

Kathleen Sissel

, Melody's friend, who had an emergency appendectomy while in her third trimester of pregnancy.

McGavin Family

, grieving the death of their teenage son Raymond, a former student of Lisa's

Families Separated at the Border

, and for continued advocacy until they are reunited and safe

Ethiopia

, in the wake of the violent attack at a rally, that it won't bring about a new wave of violence or derail the work of reconciling various ethnic groups

Jacque

,

started chemotherapy last month

John

, Dale's brother, recovering from mitro valve repair

Sharon

,

Marcia's friend + ACOB service volunteer, recovering from gall bladder surgery

Bethel UCC

,

Preparing to leave their building in the fall

Carole

,

in positive spirits; calls and visits while still at the rehab facility are appreciated, 703-867-1952

Chuck Norton

,

Bethel UCC, undergoing treatment for pancreatic cancer

Church of the Brethren in Nigeria (EYN),

including 112 girls still captive
Keep in your ongoing prayers:
Steve Shuss, Minnie Simmons, Carolyn Studds
* P

rayer concerns will ordinarily be listed for four weeks. If you would like one to be kept on or added back in, please let the office know. Names in bold are new to the list or updated this week.
---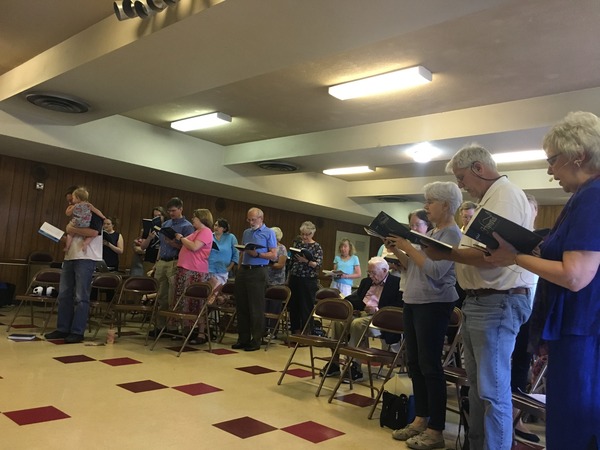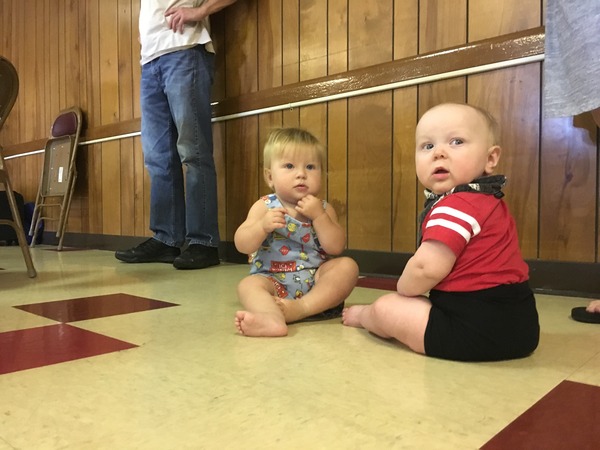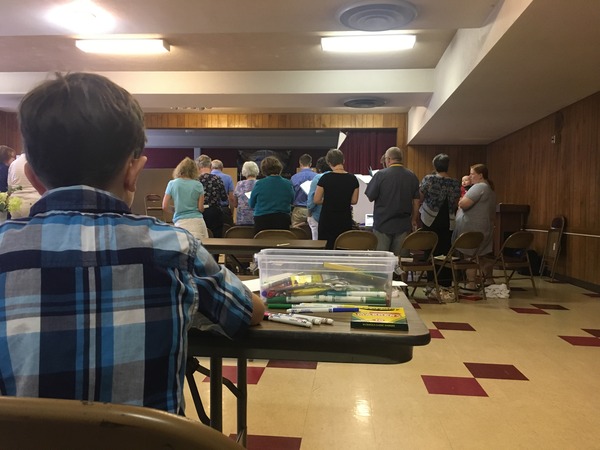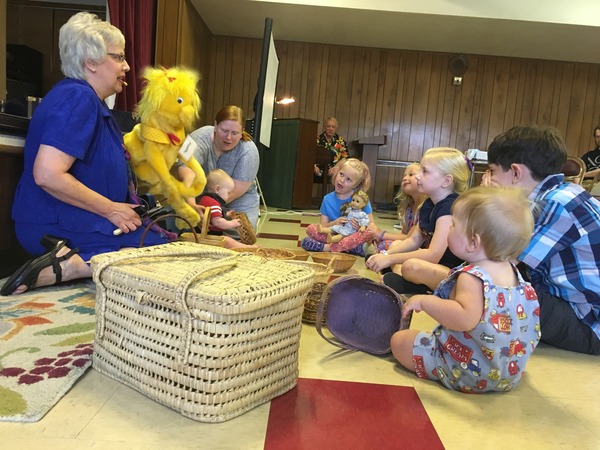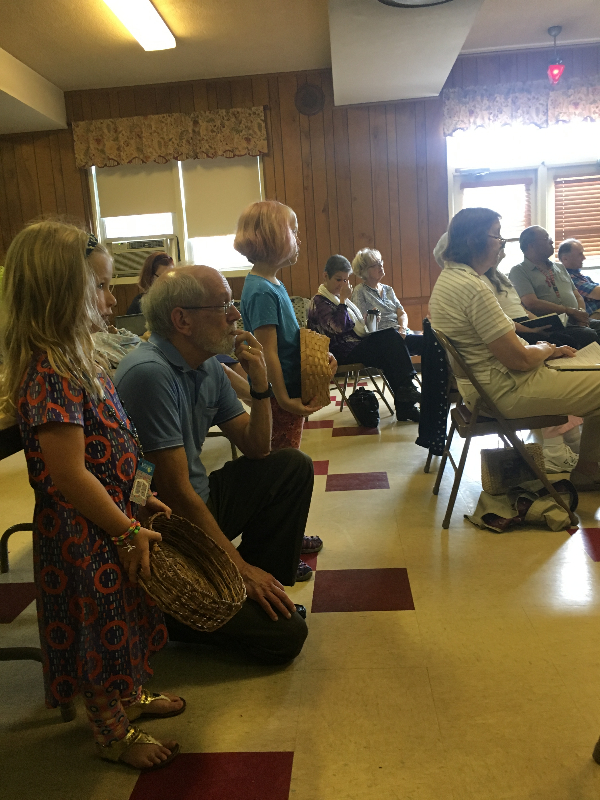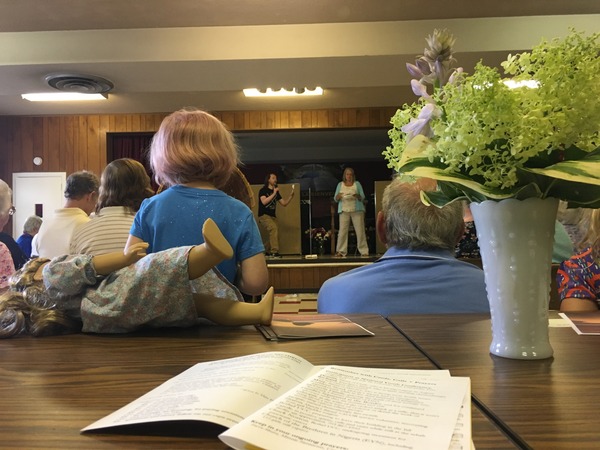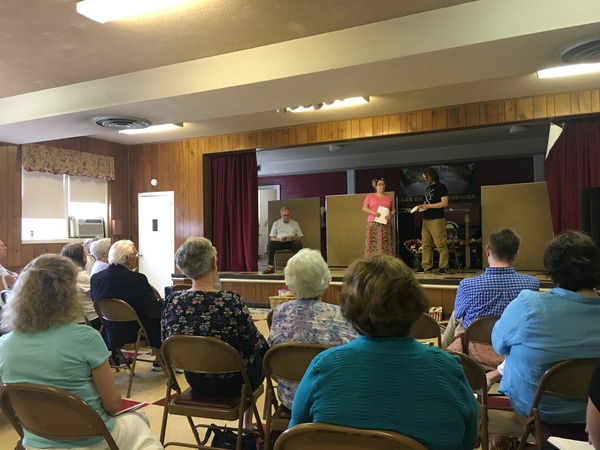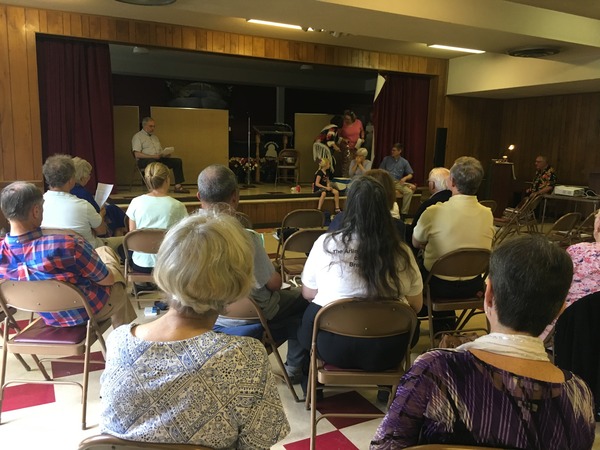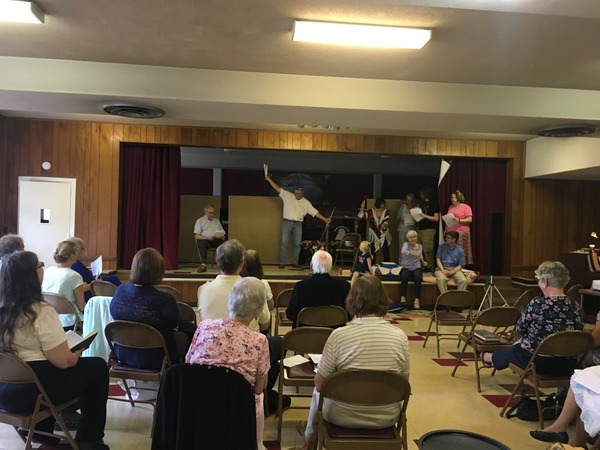 Thank You! | Potato Peelers
Many thanks to Robyn Reals and the Potato Peelers cast for sharing with us yesterday morning. Starring in the various roles were: Narrator, Paul; Mom, Birgitta; Toby, James; Tabitha, Amy; Stranger 1, Stephen; Band Microphone Tester, Rick; Aunt Julia, Rob; Crowd, Donna, Stephen and Lily.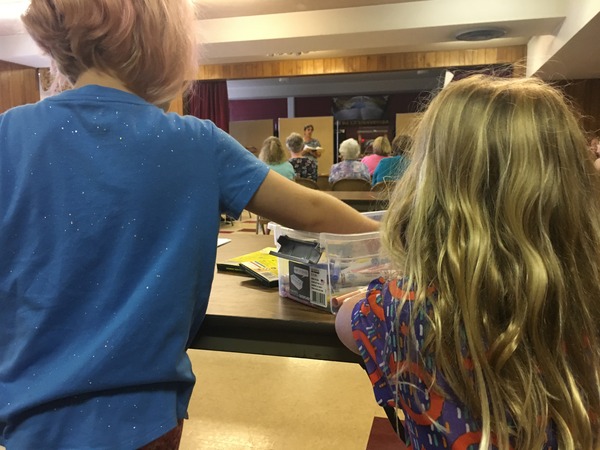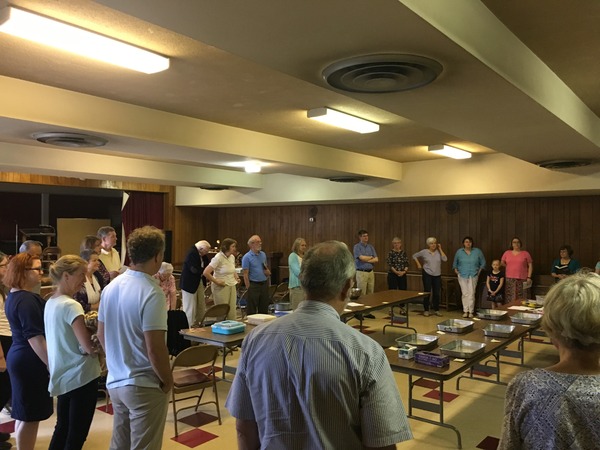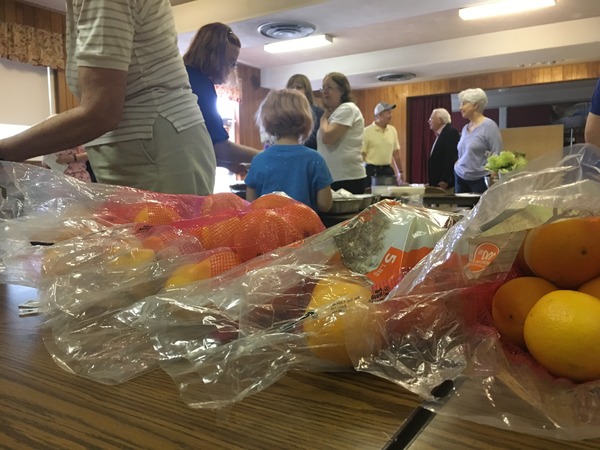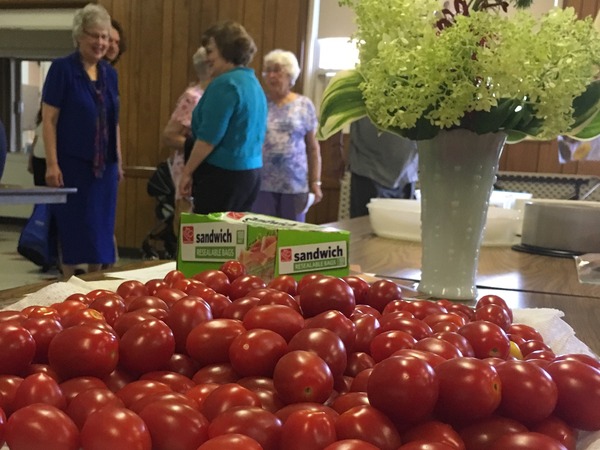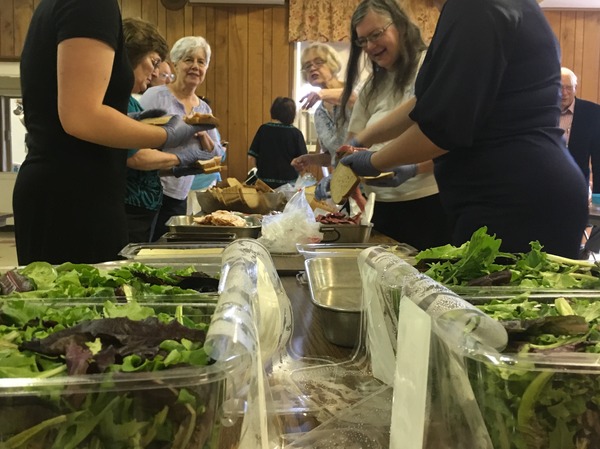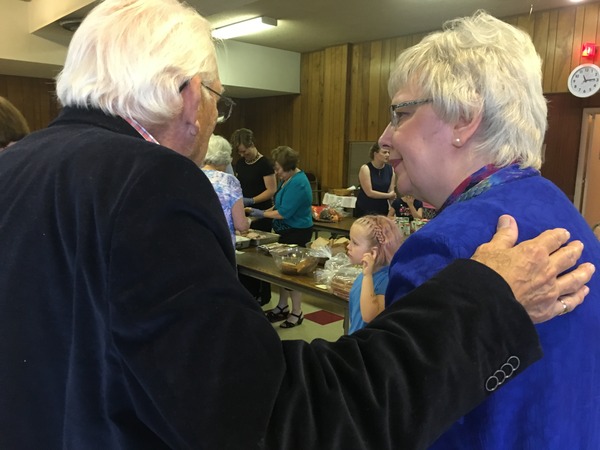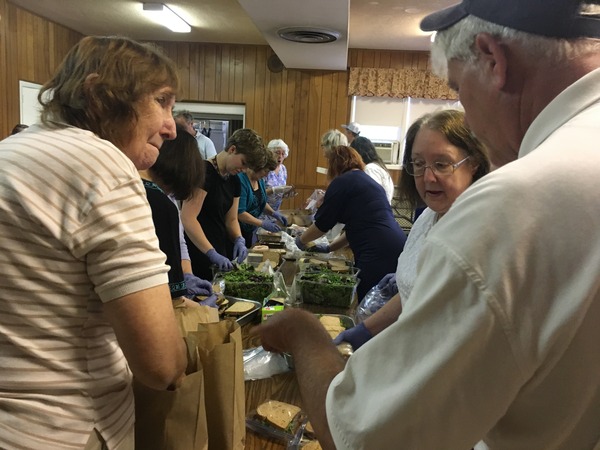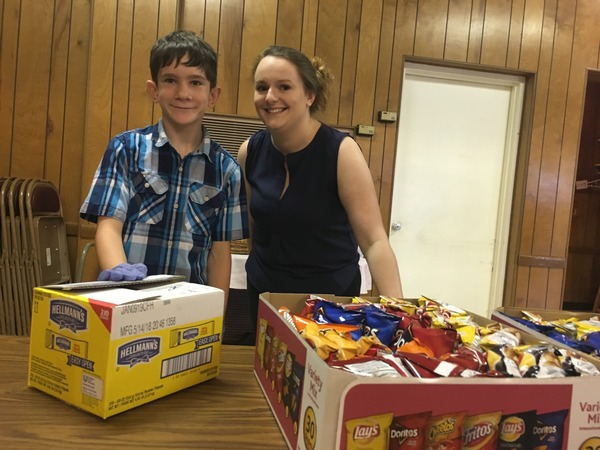 Thank You! | ASPAN Bag Lunch Project
To assist our neighbors without homes and others in need in Arlington, we stayed together after worship to assemble 50 lunch bags (100 sandwiches, water, fruit, and homemade cookies) which will be distributed by ASPAN (Arlington Street Peoples Alliance Network) today for lunch. When delivered yesterday, the ASPAN chef said they weren't sure what they were going to serve, so the donation filled a need.