We pray for help and energy as we prepare to welcome our neighbors at our annual Soup + Pie Bazaar. Let our welcome be on God's behalf, that all who come may know God's love. Amen.
From Yesterday's Pastoral Prayer
---
•

Iglesia de Restauracion Pacto Eterno, 7-9 pm



•

Brethren Voices

, 11 am,

more details




•

Yoga

, 5:45 pm,

more details




•

No Handbell Choir Practice


•

Young Adult DC Gathering

, 6:30 pm



Thursday

.

•

Kaizen Karate, 6:45 - 7:45 pm


• Community Vocal Choir Practice

, 7:30 pm at AFUMC
Friday

.



•

Soup + Pie Set Up

, 7 pm,

more details



Saturday

.
• Soup + Pie Bazaar, 9 am - 2 pm,
more details
• Cambodian Alliance Evangelical Prayer Service
, 11:30 am
•
Shepherd's Spring 25th Anniversary Campfire, 4 pm
•
Iglesia de Restauracion Pacto Eterno, 5-9 pm
Sunday

.



•

Fall Back + Bring a Flower to Church,

more details




•

Rotating Sunday School Class: Book Group, 9:45 am
•

Bell Choir Playing for Worship

, 11 am




•

Brethren Voices, 6:30 pm,

more details



Wed., Nov. 9 -

ACOB Young Adults Gathering

, 6:30 pm *New Date
Sun., Nov. 13 - Big Bulletin Distributed


Sun. Nov. 11 - Oakton COB Community Concert


Wed., Nov. 16 - 19 - Oakton COB Craft Fair
Sun., Nov. 20 - Church Council Meeting + Lunch


Wed., Nov. 23 -

Ecumenical Thanksgiving Service

, 7 pm at ACOB


Mon., Dec. 5 -
Board Meeting, 7:30 pm
Memorial Flower Arrangement | This Sun., Nov. 6
Bring one (or more) flower(s) this Sunday for each person you would like to remember for All Saints Day. Together we will create an arrangement.
"Fall Back" this Sunday | This Sun., Nov. 6
Remember to set your clocks back an hour before coming to church.
Beginner Yoga |
Wednesdays, 5:45 pm
Join others in the fellowship hall for simple, gentle beginner yoga, especially designed to include folks 55+. $9.00 per session. Contact Pastor Nancy with questions.

Waste Not, Want Not: Think Before You Toss | Nov. 1 – Dec. 1
Arlington Central Library will feature an AFAC exhibit about food waste and food distribution throughout November. Learn about issues on a local, national and international level, as well as how to extend the shelf-life of your food.
---
Volunteer + Donate.
Setting Up for Soup + Pie | This Fri., Nov. 4, 7-10 pm
Help set up for Soup and Pie the night before and plan to bring soup, pie, and baked goods at this time too. Otherwise, please have your food donations at church before 9 am on Saturday. Contact
Alma
with questions.
Soup + Pie Bazaar | This Sat., Nov. 5, 9 am – 2pm
Pitch in for our annual fall festival and fundraiser. Contact
Don
to help price, set up or cashier the White Elephant + Yard Sale. Contact
Robyn
to sign up to make cherry, strawberry rhubarb or pumpkin pie or to volunteer in the kitchen on the day-of. There is no sign-up for baked goods, but please plan to make bread, cupcakes, muffins, cookies and candies. Please wrap and price the goodies. See
Sue
if you have craft items.

Click
here
for a pdf flyer to print or email and feel free to contact the
office
for printed copies to post and distribute.
Heifer Raffle | This Sat., Nov. 5, 2 pm
New this year to Soup + Pie is a Goat Basket Raffle for Heifer International! Each chance to win is $5 and the basket is valued at approximately $160. See
Lisa
for tickets available now until drawing on 11/5 at 2 pm.
Craft for Nigerian Montessori Preschool | Contact Marcia to Help
Carol Smith of South Bend, IN will head to Nigeria in November to set up a preschool at a refugee camp.
Marcia
is currently coordinating another craft project to equip the preschool with emotional dolls and matching games.
Scouting for Food | Through Fri., Nov. 11
Pack 126 will be covering our church and nearby neighborhoods in their annual service project collecting food for AFAC. Last year they collected 1,500 lbs of food. "Scout for Food" bags go out this weekend and are collected on Sat., Nov. 12. Donate at home or here at church, a collection site for the Scouts. Place donations in our regular AFAC collection boxes in the hall. Low sodium canned tomatoes, tuna, beans, soup and low sugar cereal are needed. No glass jars, please. Contact the
office
with questions.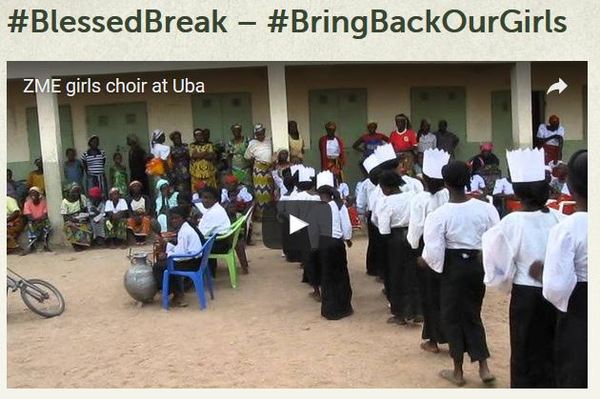 #BlessedBreak | New devotion!
http://bit.ly/BlessedBreak31
The video for this #BlessedBreak was taken in March, 2009 and is of EYN's ZME Girls Choir. EYN is the Church of the Brethren in Nigeria and ZME is their Women's Fellowship.

Click through to see the video, scripture and prayer.
Brethren Voices | Caring for the Earth
Brethren Voices in Arlington features an interview with David Radcliffe on caring for our earth
throughout October.
Tune in Sundays at 6:30 pm or Wednesdays at 11 am on Comcast, 69; Verizon-FIOS, 38 or on
Arlington Independent Media
's
live stream

.
Contact
James
with any questions.
Worship Audio | Online
Listen again to this week's sermon, catch a sermon from a Sunday you were out or peruse the archives. Each Sunday message along with a selection of hymns and readings is posted online or subscribe on iTunes.

Dunker Punks Podcast | New episode! http://bit.ly/DPP_Episode17
Should faith be a part of public discourse? Should the faithful participate in political campaigns? The latest Dunker Punks Podcast features Emmett Eldred interrupting the cacophony of election season with a reminder to be guided by and focused on the will of our ultimate power player. Whether or not you vote, listen to this episode to be encouraged to stay in the campaign for creating God's kingdom on earth as it is in heaven.
Listen by clicking the above link or subscribing on
iTunes
.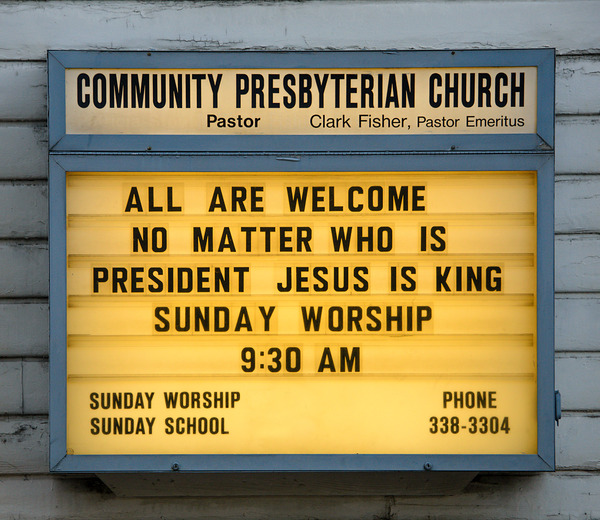 ---
Pray. Call. Write. Give.
Carole Compton + Family

, following the death of her sister Darlene's son, Shawn Pollard from a stroke. Shawn and his wife Amy of Berlin, Md were married at ACoB and have two children, Shawn and Savannah.




Church Leadership

, meeting this week re: same-sex weddings query,

more details




All affected by Hurricane Matthew

, consider donating to Brethen Disaster Ministries respone in Haiti

here

.
Marina, Mark + Wes

, adjusting to ongoing health treatments for Marina
Pastor Mike

, continuing to deal with liver failure and awaiting transplant
Charles Tuck

, Hazel's son, diagnosed with cancer throughout his body
Minnie

, palliative care at Goodwin House, Rm 248, visitors welcome
Walkin-Haske Family

, ongoing health treatments
Jummai Paul

, kidnapped Chibok girl and others
Church of the Brethren in Nigeria (EYN)
---
Worship Notes.
We gather because we seek to be renewed in our energy and efforts to live the way God requires in this 'in-between' time of waiting for God's ultimate reconciliation of creation. We look to God, whose purpose never ends with our individual lives, but keeps us involved with each other and with our neighbors. Seeking God's purpose, we are careful about our actions, aiming for each one to be out of gratitude, obedience and love. This is our path towards wholeness. May we walk in faith

—

fully formed yet always growing

—

and may we walk in love

—

love for one another and for God who first loved us.
Listen to yesterday's sermon here
:
http://bit.ly/ACoBMessage30Oct16
H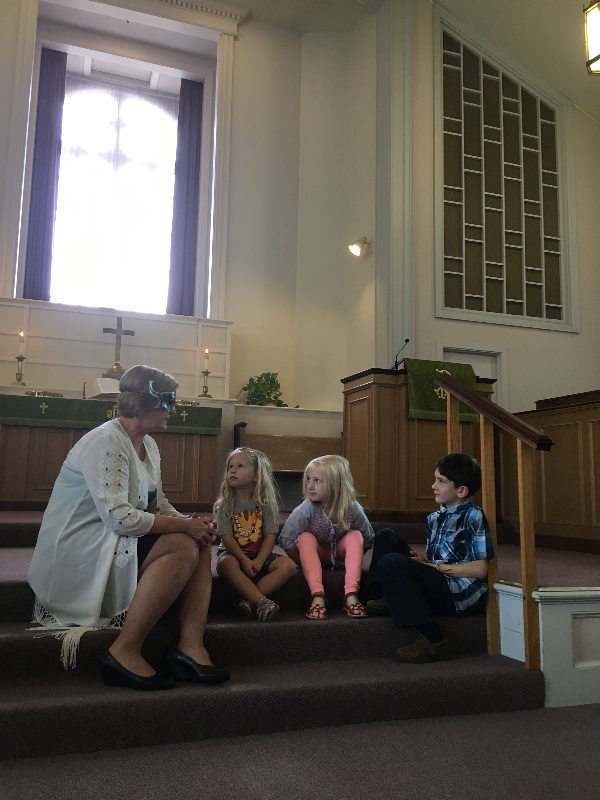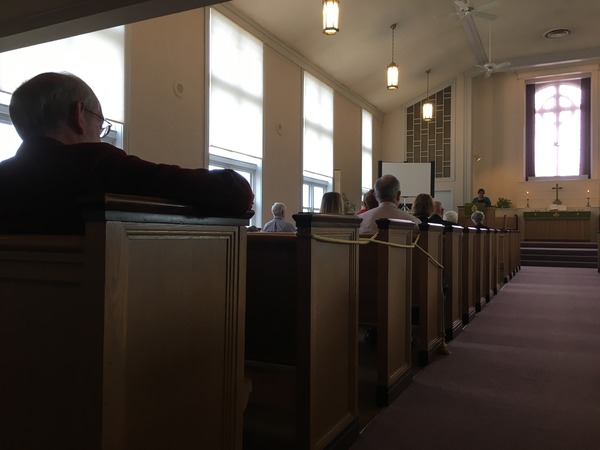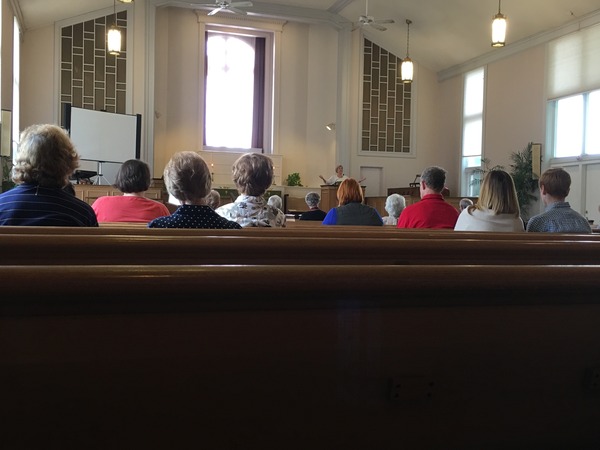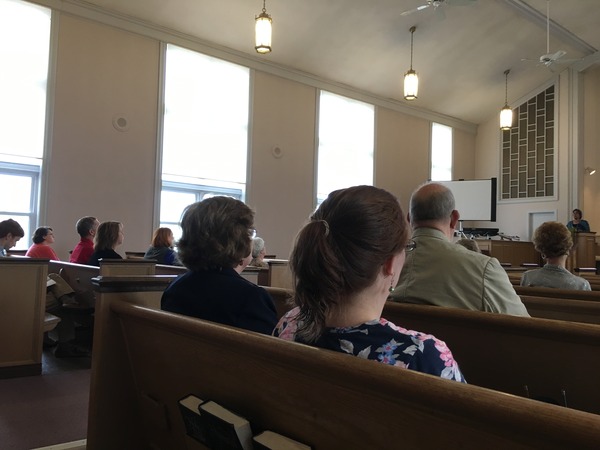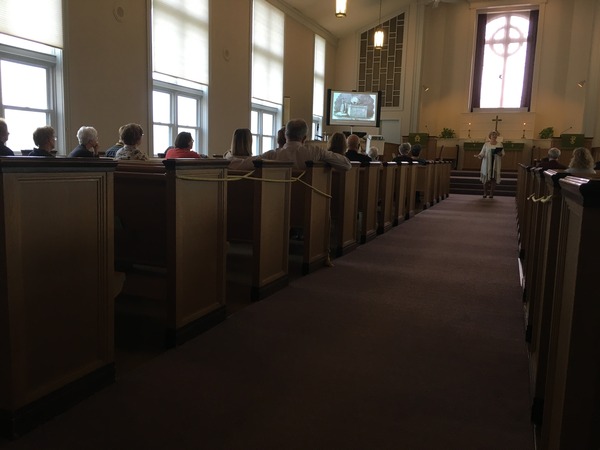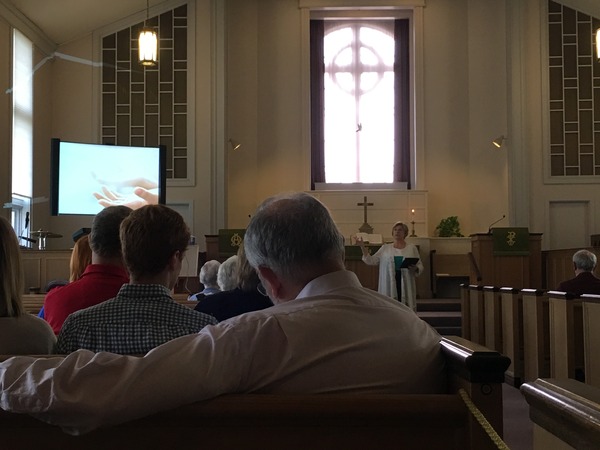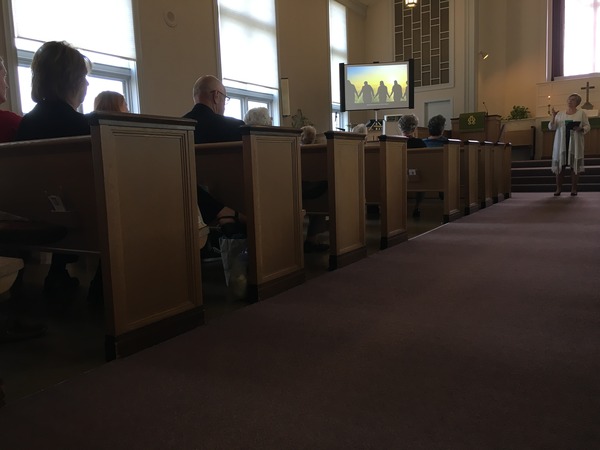 ---
More Pictures.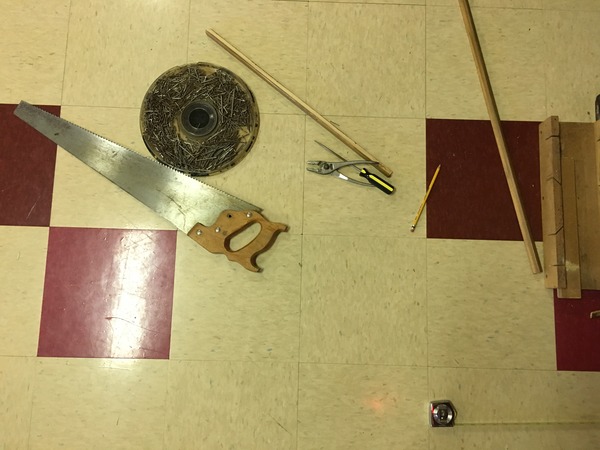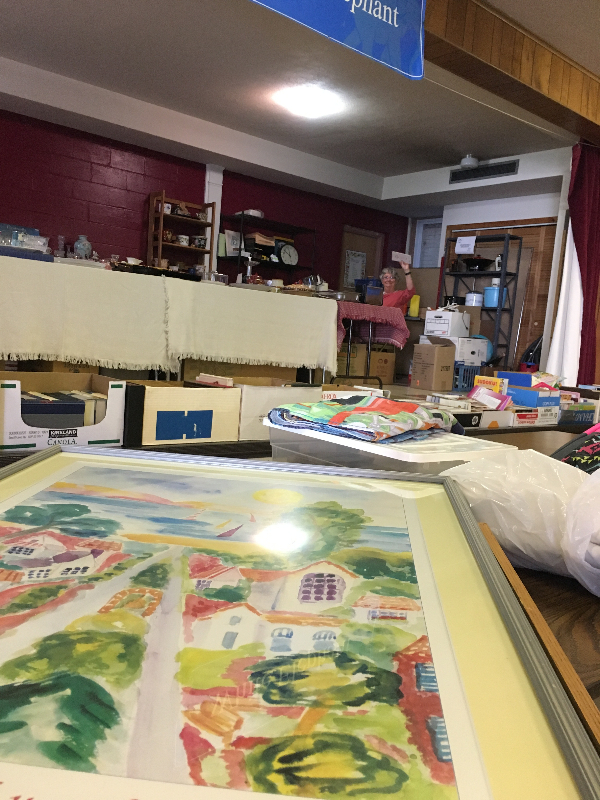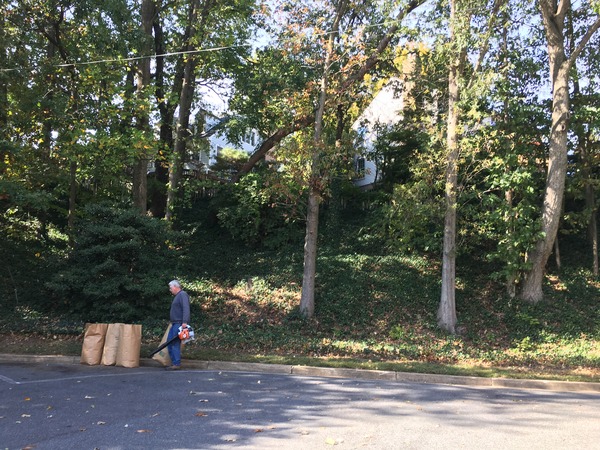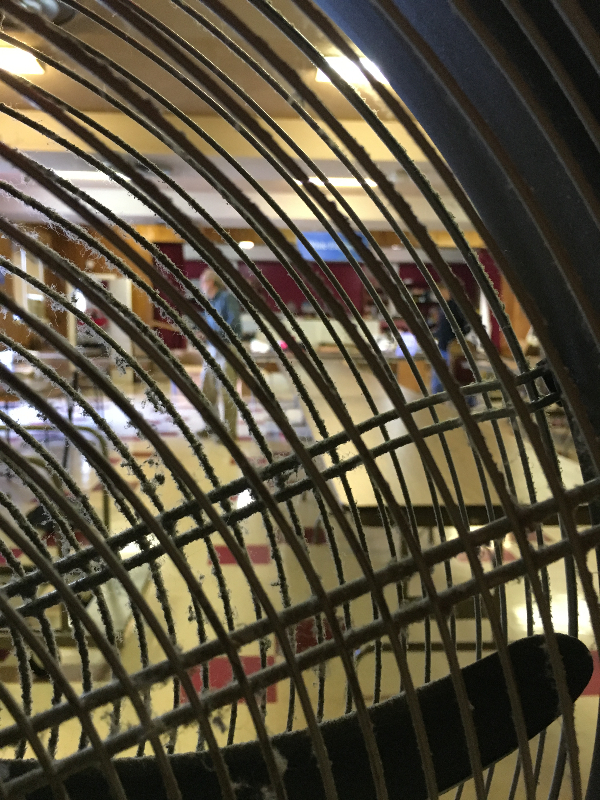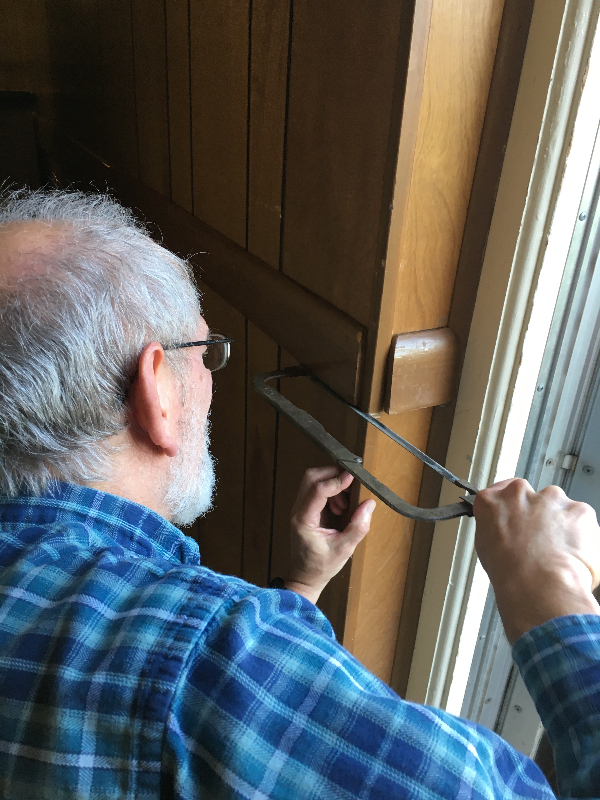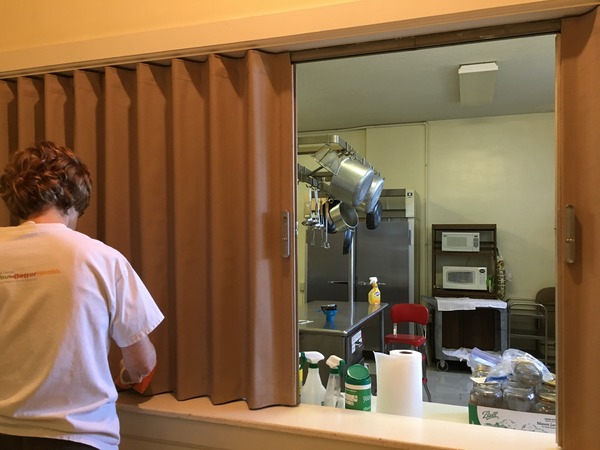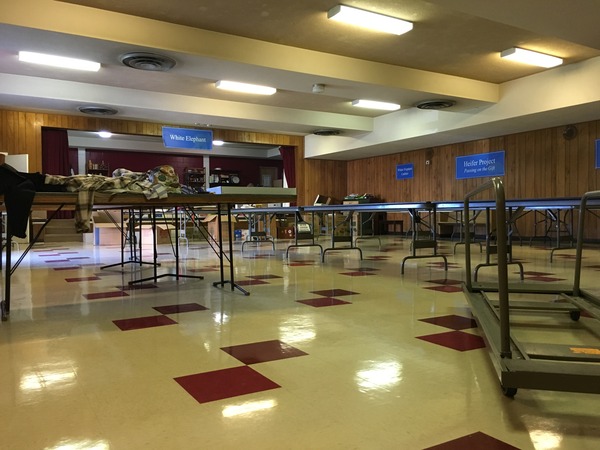 A big thanks to everyone who came out to spruce up the church on Saturday!

The air conditioners are put away, the kitchen is clean and the fellowship hall set up for Soup + Pie, the floors are cleaned throughout, office supplies are organized and the building has new air filters and light bulbs.