God keeps you with loving care,
wherever you are, God is there.
Every tear and every smile.
Every step and every mile.
God keeps you with loving car,
wherever you are, God is there.
From Yesterday's Sunday School Class for the Kids
---
•

Board Service Team Meeting, 7 pm in library

Tuesday

.
•

Iglesia de Restauracion Pacto Eterno, 7-9 pm



•

Brethren Voices

, 11 am,

more details




•

Yoga

, 5:45 pm in fellowship hall




•

Handbell Choir Practice

, 7 pm



Thursday

.

•

Kaizen Karate, 6:30 pm


• Community Choir Practice

, 7:30 pm at AFUMC
Friday

.
•
ACOB Young Adults Gathering, 6:30 pm
Saturday

.
• Yoga, 9 am in upstairs classroom
•
Making Scarves for Homeless
, 10 am - 1 pm,
more details
•
Iglesia de Restauracion Pacto Eterno, 5-9 pm
Sunday

.



•

Refreshments

, after worship




•

Brethren Voices, 6:30 pm,

more details



Thurs., Jan. 19 - Congregational Life Ministries Webinar, 2:30 pm,
more details
Sat., Jan. 21 - Cub Scouts' Pinewood Derby
Sun., Jan. 26 -

Breakfast Bunch

, 8 am at Merrifield Silver Diner
Mon., Jan. 30 - Executive Committee Meeting, 7:30 pm
Sun., Feb. 5 - Empty Bowls for AFAC Fundraiser, 12:45 pm,
more details
Mon., Feb. 6 - Board Meeting, 6:30 pm
Thurs., Feb. 9 - Bible Study, 10 - 11:30 am,
more details
Sun., Feb. 19 - Big Sunday School, 9:45 am
Fri.-Sat., March 24 - 25 - All Church Retreat, at Shepherd's Spring *Note New Date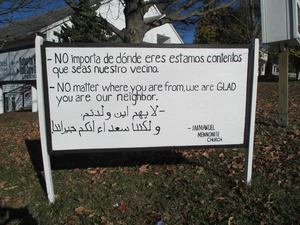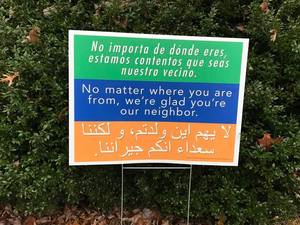 Yard Signs + Stickers | No matter where you are from, we are glad you are our neighbor.
Immanuel Mennonite in Harrisonburg, VA posted a simple and literal sign of welcoming love that has inspired thousands across the country. ACOB is helping spread the word by making a little more than a dozen of the signs available in our neighborhoods too. Please reimburse Cindy directly with cash if you would like one for your yard or a bumper sticker for your car. She has picked up 15 yard signs for $10 each and 30 bumper stickers for $2 each via Ayuda, a metro area immigrant aid organization.

Bible Study | Thurs., Feb. 9, 10 – 11:30 am
Meet in the library for a new Bible Study on the Sermon on the Mount. Contact Pastor Nancy with questions.

More Details | arlingtoncob.org/calendar
For more information on neighboring church and non-profit events listed, check the calendar at the above link or contact the office.
---
Volunteer + Donate.
Making Scarves for Homeless | This Sat., Jan. 14, 10 am – 1pm
Join together to make no-sew scarves by cutting a simple pattern into strips of fleece material. Please bring scissors + yard sticks if you have them. Extra fleece is always welcome too. We will give the completed scarves to ASPAN to distribute to people without homes this winter. Contact
Cindy
with questions.
Food Drives | Donation Bins in Office Hallway
Keep the ongoing food collections in mind on your regular grocery shopping trips. Throughout the year, we collect whole grain, low sugar cereals to donate for distribution to families served at AFAC. Throughout the winter, we are continuing to support families of our building partner congregation, IRPE, who have been laid off from seasonal jobs like construction with non-perishables like cereal, beans, rice, and canned goods. Donate in the bins by the window in the office hallway. Contact the
office
with any questions.
Empty Bowl's Fundraiser | Sun., Feb. 5, 12:45 pm
AFAC's annual fundraiser on Super Bowl Sunday to help fill the empty bowls of our Arlington neighbors in need. Come to St. Andrew's Episcopal and enjoy hot soup, bread, dessert, Irish and contra dance music by the Simon's Junction trio, and receive a beautiful bowl made by a local artist. Individual tickets can be purchased
online
for $35 apiece.
---
Media.
Big Bulletin | New edition!
http://bit.ly/BigBulletinJan2017
A new edition of ACOB's Big Bulletin newsletter was distributed Sunday. Stop by the office for a paper copy if you were out or click on the above link for a pdf version.
Worship Audio |

Online
Listen again to this week's sermon, catch a sermon from a Sunday you were out or peruse the archives. Each Sunday message along with a selection of hymns and readings is posted online or subscribe on iTunes.

Dunker Punks Podcast | New episode! http://bit.ly/DPP_Episode22
The rest of the world is winding down from Christmas fever, but we Christians are just entering the season of celebrating God with us. Take a listen as Josh Brockway and Jarrod McKenna talk about continuing the story of the New Testament by embodying the character of our faith.
Listen by clicking the above link or subscribing on
iTunes
.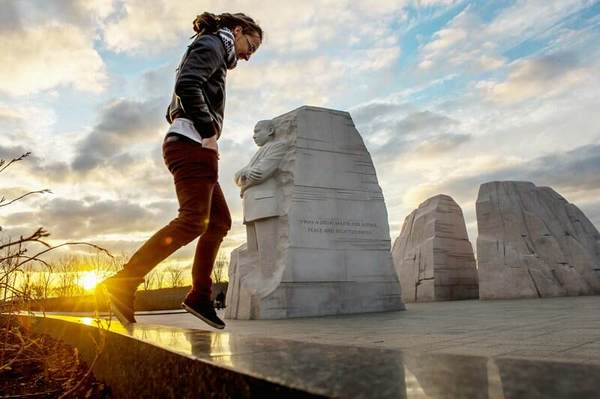 ---
Pray. Call. Write.
Jo Ann

, Undergoing a cardiac procedure this morning

Dorothy Dodson's Friends + Family

, including Marcia who shared a love of ice skating, theater and tennis during their close friendship. Dorothy passed on Dec. 27 at age 93 after a full life and recent diagnosis of leukemia.

Jan, 2017 Anabaptist Meeting in Buenos Aires,

upcoming meeting of brothers and sisters of Argentina, Brazil, Paraguay, Uruguay, Chile, Bolivia and Peru to work on issues related to identity of faith and building fraternal relationships

Georgina's Family + Friends

, Orin's landlord who passed just before Christmas

Charles Tuck,

Hazel's son, cleared of cancer in recent health report

Nancy Marion's Friends + Family

, including Chris + Shelley, mourning her passing

Dot Fravel

, Dee's mom, hospitalized for fluid-filled lungs

Carol Smith

, Going to Nigeria to help start a preschool

Pastor Mike

, continuing to deal with liver failure and awaiting transplant

Jummai Paul

, kidnapped Chibok girl and 195 others

Church of the Brethren in Nigeria (EYN)
Keep in your ongoing prayers:
Dorothy Fravel (Dee's mom), Theresa McCary, Erin Julca, Steve Shuss, Elizabeth Smucker, Carolyn Studds

Note:
Prayer concerns will ordinarily be listed for four weeks. If you would like one to be kept on or added back in, please let the office know. Names in bold are new to the list or updated this week.
---
Worship Notes.
Today's part of Isaiah is written to a very dispirited people. These words from scripture speak of light in thick darkness where the Lord's glory arises and spreads. In our own time of empire, we must reorient and prepare for the future God is bringing. When we embrace and reflect the light, others will be attracted to the light they see in us. Christ's church is still an instrument to bring God's presence and glory to a world shrouded in the darkness.
Listen to yesterday's sermon here:
http://bit.ly/ACoBMessage8Jan2017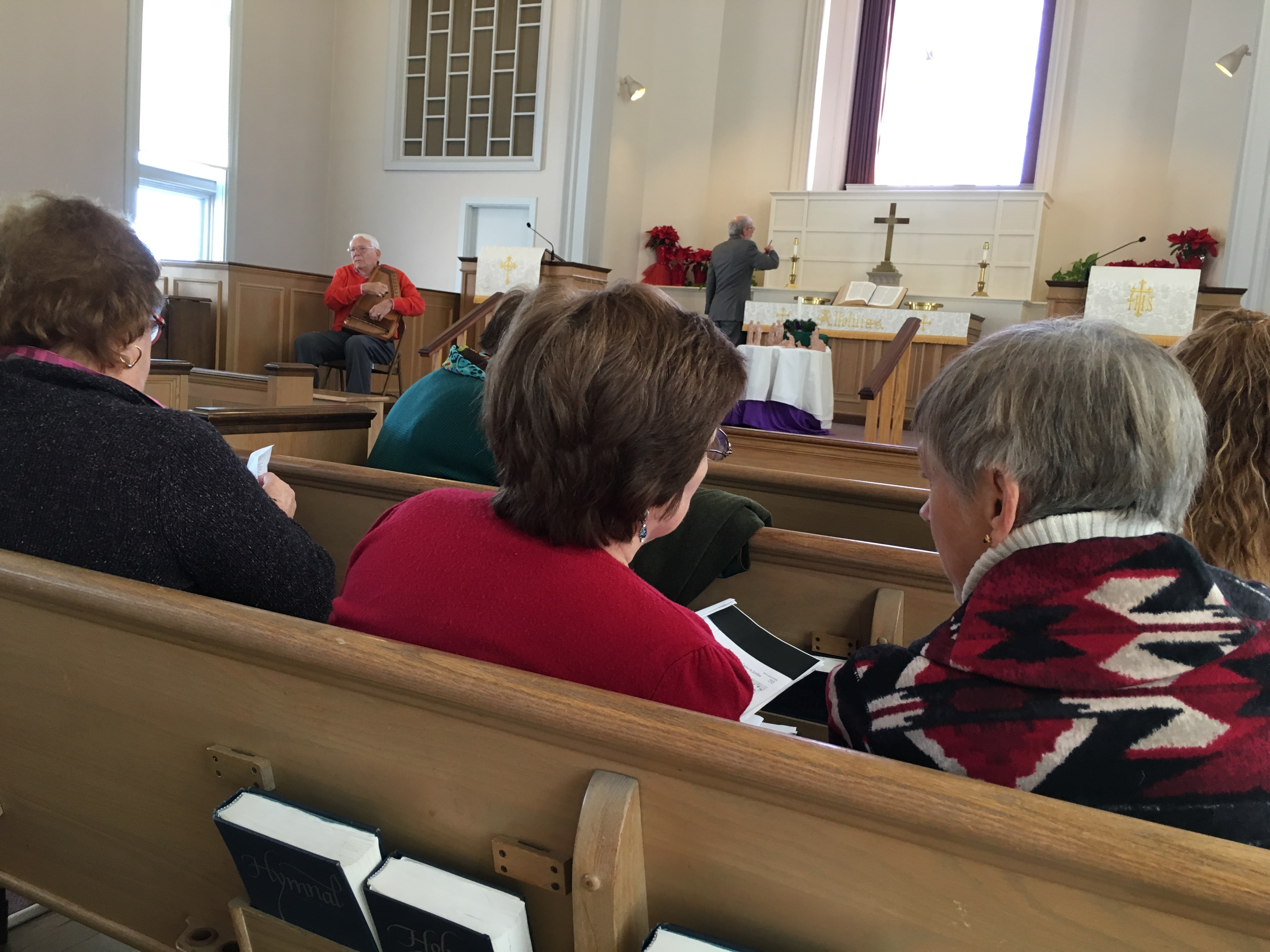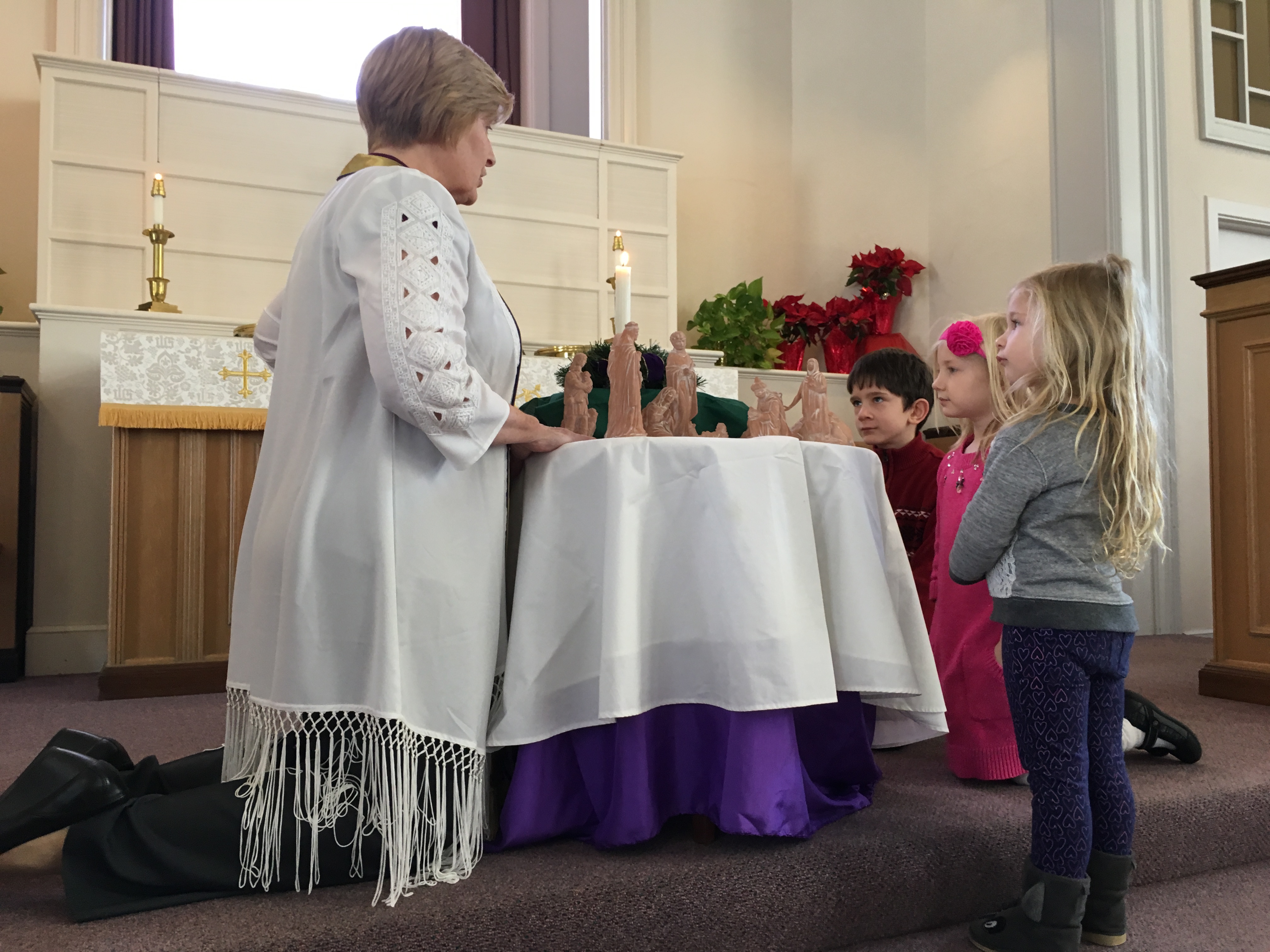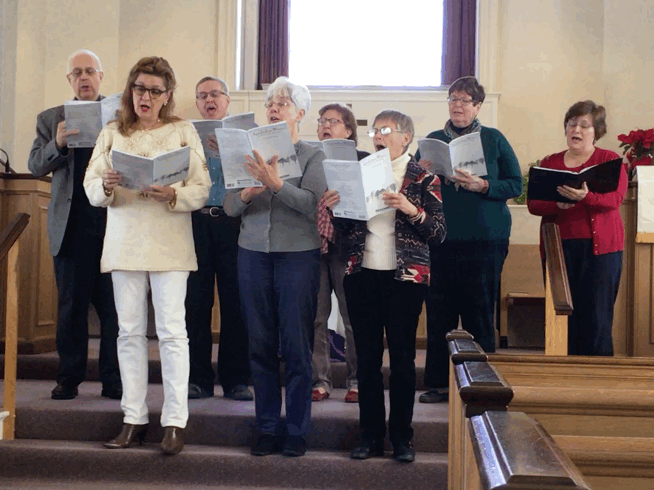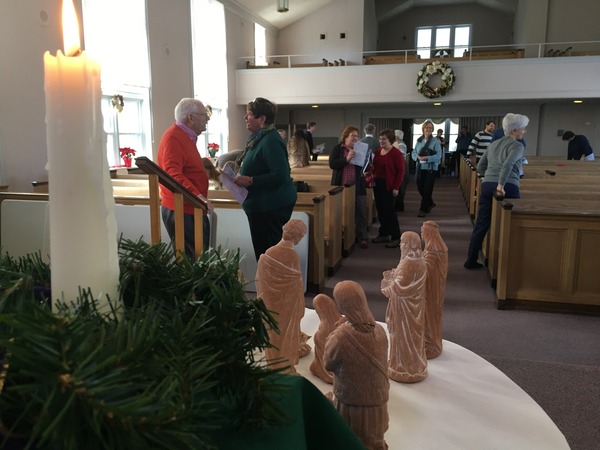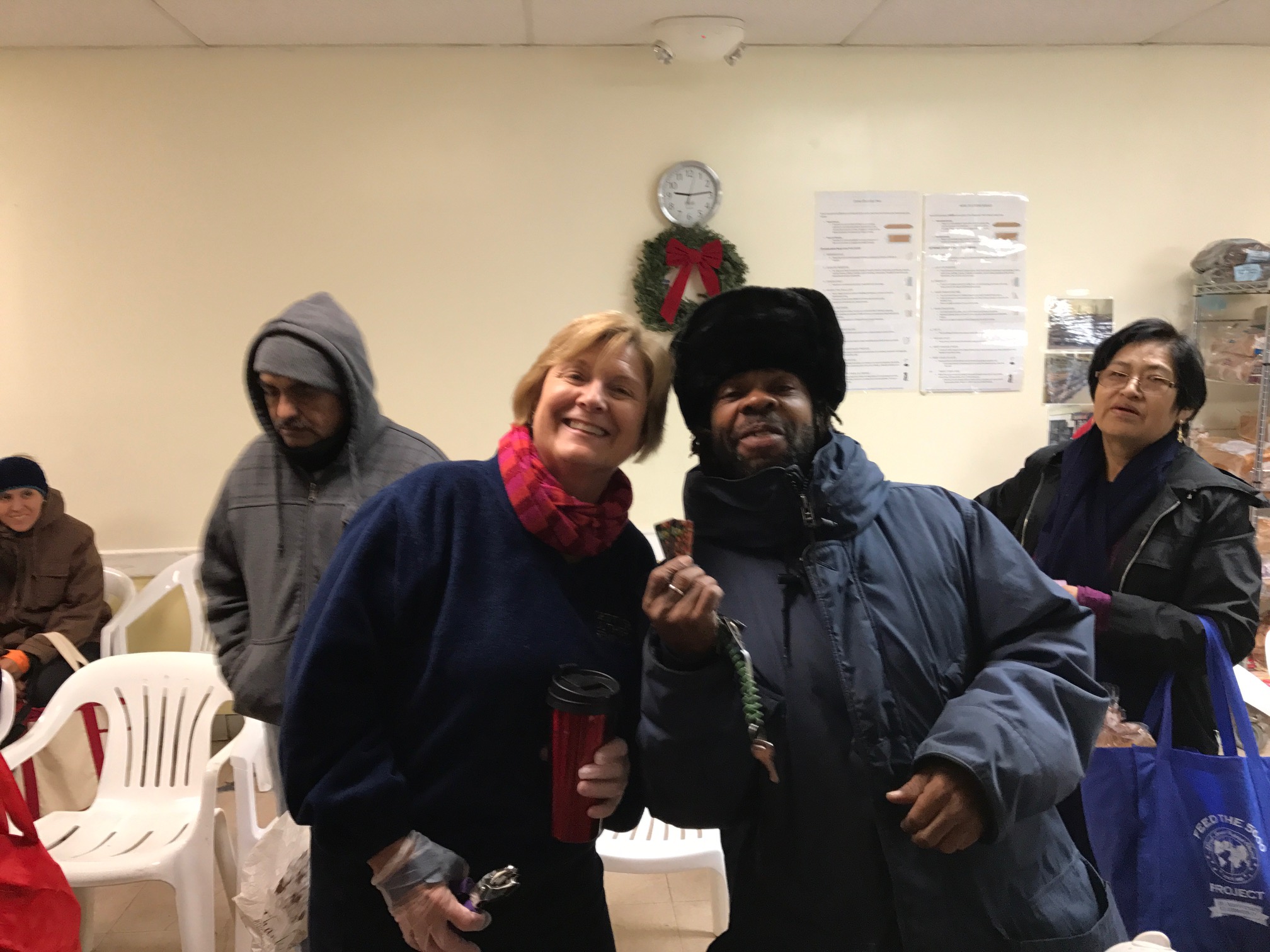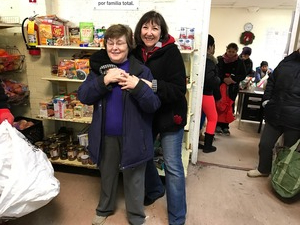 Thanks to Robyn, Alma, Diane, Nancy W., Warren and Pastor Nancy for braving the snow Saturday to distrube food to 120 families at the Arlington Food Assistance Center (AFAC).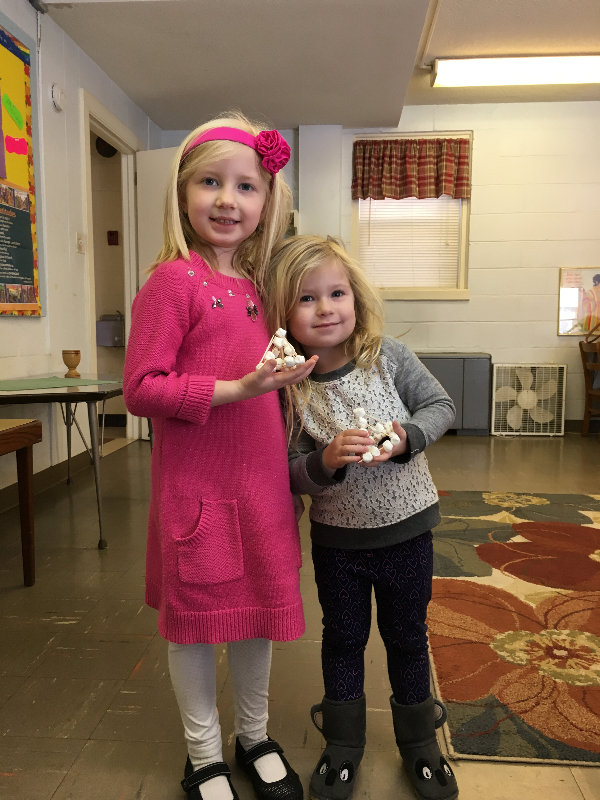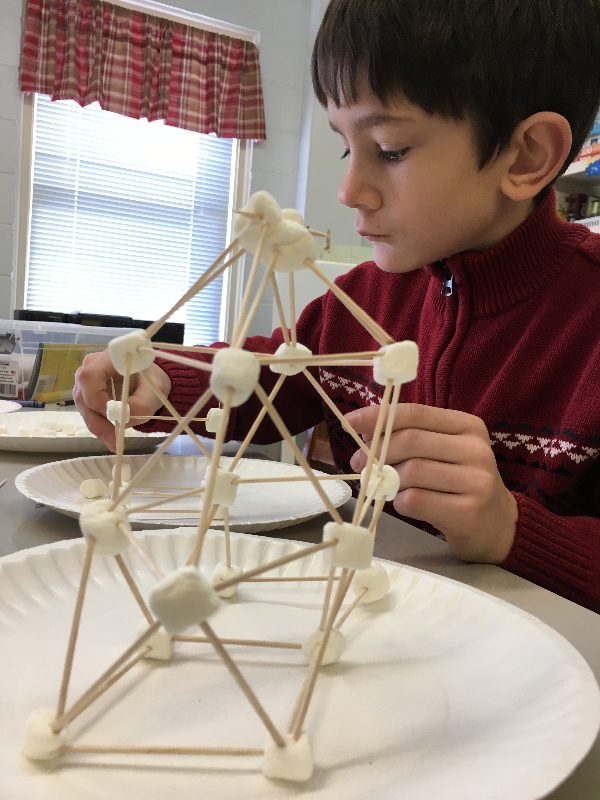 Our children's Sunday School class learned about Jesus and his family fleeing to Egypt as refugees after King Herod's threat on Jesus' life. These pictures are of their project to construct the pyramids of Egypt out of toothpicks and marshmallows.