Creator God who loves us all, allow our hearts to seek your peace and our lives to pursue it, whenever we encounter people who need your love more than our judging. Amen.
Travis. E. Poling
Fresh from the Word: Devotions
for the 300th Anniversary of the Brethren
---
•

Executive Committee Meeting, 7:30 pm

Tuesday

.
•

Iglesia de Restauracion Pacto Eterno, 7-9 pm



•

Brethren Voices, 11 am,

more details




•

Yoga, 6 pm,

more details




•

Book Worms, 7 pm

Thursday

.



•

Heart of Anabaptism Webinar, 2:30 pm,

more details


• Hunger Action, At your meal today, set an extra place. To whom is God calling you to show hospitality?

•

Big Bulletin Newsletter Articles Due,

more details




•

Hunger Action, Enjoy a meal of beans and rice, and donate a package of each to your local food pantry.

•
AFAC Food Distribution, 8:30 am,
more details
•
CAEC Yard Sale, 9 am - 2:30 pm in church front yard
•
Iglesia de Restauracion Pacto Eterno, 5-9 pm
•
Hunger Action, Count the number of items in your cupboards. Put a penny for each in a coin box to donate at the end of the month.
Sunday

.



•

Brethren Voices, 6:30 pm,

more details




•

Hunger Action, Tell a friend how AFAC feeds the hungry. Invite them to Shredding for AFAC.

Fri., Sept. 9 - ACoB Young Adults Gathering
Sat., Sept. 10 - Shredding for AFAC,
more details
Sun., Sept. 11 - Big Sunday School Resumes
Thurs., Sept. 22 - Breakfast Bunch
Beginner Yoga | Wednesdays, 6 pm
Join others in the fellowship hall for simple, gentle beginner yoga, especially designed to include folks 55+. $9.00 per session. To continue weekly through August. Contact Pastor Nancy with questions.

Heart of Anabaptism Webinar | This Thurs., Sept. 1, 2:30 - 3:30 pm
Webinar on the topic, "Jesus, the Focal Point of God's Revelation," and led by LaDonna Sanders Nkosi, a poet, preacher, and church planter from Chicago, Ill. The webinar is free and offers .1 continuing education credit for ministers. Click here for more information and to connect to the webcast. For questions contact Stan Dueck, director of Transforming Practices.

Big Bulletin | Newsletter articles due This Fri., Sept. 2
Answer July's Big Questions, "Where have you seen the light of Christ shining this summer?" or submit an article about something on your heart. Share why you care about a particular project, how you were impacted by something we've done together, or invite folks to join you in something on the horizen. Submit articles to the office by September 2.

Shredding for AFAC | Sat., Sept. 10, 10 am - 1 pm
Don't miss our annual Hunger Month Awareness event generously sponsored by Ann Wilson Reality. Get your personal papers shredded in exchange for a donation to Arlington Food Assistance Center. The shredding truck will be parked in the church parking lot. Click here for details on two opportunities to volunteer for the shredding event.
---
Volunteer.
Hunger Action Month | September
Volunteer to distribute food at AFAC this Saturday, email your neighborhood list serv about next Saturday's Shredding for AFAC, volunteer to staff our Shredding for AFAC event, pray for an end to hunger, call on political candidates to discuss how they will address hunger... This e-bulletin includes several ways you can take action to end hunger this month. You'll also find simple daily action items in our "This Week" schedule. Find even more ways to take action in our local community on AFAC's website.

AFAC Food Distribution | This Sat., Sept. 3, 8:30 am - 10:30 pm
This is one of those special opportunities to serve our community as a community. At least 8 to 9 people are needed to assist with the food distribution process for the day. Please make a commitment to help by emailing Diane.

Shredding for AFAC | Day of Volunteers Needed
Volunteer to collect non-perishable and monetary donations for AFAC from folks using the Ann Wilson Homes sponsored personal document shredding truck in the church parking lot. Volunteer for the full day (9:30 am - 1 pm), first half (9:30 - 11 am) or second half (11 am - 1 pm). Sign up on the sheet in the narthex or contact Carole Compton.
Shredding for AFAC | Take 5 Minutes to Notify Your Neighbors
Help spread the word about the
shredding event
by emailing your neighborhood list serv. Contact
Suzanne
in the office for sample wording and a copy of the flyer.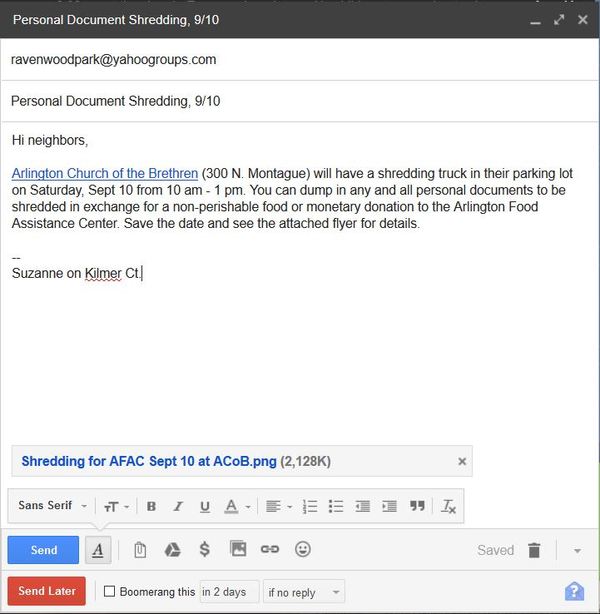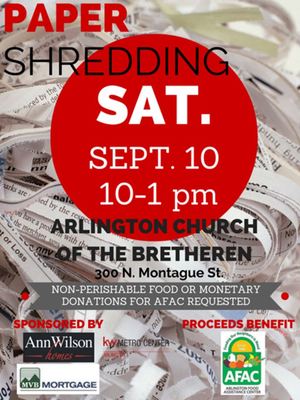 Nigeria Workcamps |
Nov. 4-21, Jan. 11-30, + Feb. 17 - March 6
EYN (Church of the Brethren in Nigeria) families and their neighbors have started the long journey of recovery and return of self sufficiency, we continue to walk with them and our support is still needed. Nigeria workcamps, aimed at restoring some of the nearly 70 percent of church buildings lost during the crisis, are one way to offer this support. Workcamps will help to rebuild churches and repair church facilities, and will also be an opportunity to worship and pray in fellowship with the Nigerian Brethren and to encourage people as they recover. More information can be found at
http://www.brethren.org/nigeriacrisis/action.html
or by contacting Kendra Harbeck by
email
or at
847-429-4388
. As we celebrate our connection with our Nigerian brothers and sisters and walk with them on their journey, we proclaim "zumunci a kafa taka - fellowship is in the feet!" Let it be so!
Donate CWS School Kits | Through Sun., Sept. 11
This end of summer service project
with Church World Service
(CWS) gives children in impoverished schools, refugee camps, or other difficult settings some of the basic tools for learning. Please collect and donate completed school kits throughout August and the first two weeks of September. Contact
Lisa
with any questions. CWS School Kits Include:
One pair Fiskars blunt metal scissors (rounded tip)

Three 70-count, wide rule, spiral notebooks (no loose leaf or filler paper)

One 30-centimeter ruler (12")

One hand-held pencil sharpener

One large eraser

Six to Eight new pencils with erasers

One box of 24 count Crayola crayons (24 count only)

New! Text Alerts | Sign up with your cell phone
Oh no! Worship must be cancelled due to the biggest blizzard in history, or maybe, we don't have any ice cream for tomorrow's ice cream social! Fortunately, should church emergencies arise, we now have a new tool for spreading information fast. Text "EZSAY19248" to 313131 and you'll be signed up for ACoB's new text alerts. We won't forget to contact folks who don't sign up, but for those who do, text alerts are the quickest way to stay in the loop with your church family. We might even text out surprise blessings or words of encouragement too!

Worship Audio | Online
Peruse the archives, ACoB sermon audio along with a selection of hymns and readings is posted online or subscribe on iTunes

Brethren Voices | South Sudan: On a Journey to Peace
Brethren Voices in Arlington will feature current mission work including a large health care program, recent footage from and an historical perspective of Sudan
throughout September.
Tune in Sundays at 6:30 pm or Wednesdays at 11 am on Comcast, 69; Verizon-FIOS, 38 or on
Arlington Independent Media
's
live stream

.
Contact
James
with any questions.

Dunker Punks Podcast | http://bit.ly/DPP_Episode12
Don't miss hearing our own Jonathan Stauffer on the latest episode
, "Treasure Map." In this episode posted Saturday, he explores the spiritual discipline of simple living.
Click the above link or subscribe on
iTunes
.
---
Pray. Call. Write.
Pastor Mike

, continuing to deal with liver failure and awaiting transplant
Pastor Pat

, recovering from a broken arm
Elizabeth Smucker

, Gary's aunt, under continuing care at home
Ralph,

Home recuperating well after being in the hospital
Charles Tuck

, Hazel's son, diagnosed with cancer throughout his body
Minnie

, palliative care at Goodwin House, Rm 248, visitors welcome
Walkin-Haske Family

, ongoing health treatments
Jummai Paul

, kidnapped Chibok girl and others
Church of the Brethren in Nigeria (EYN)
---
Worship.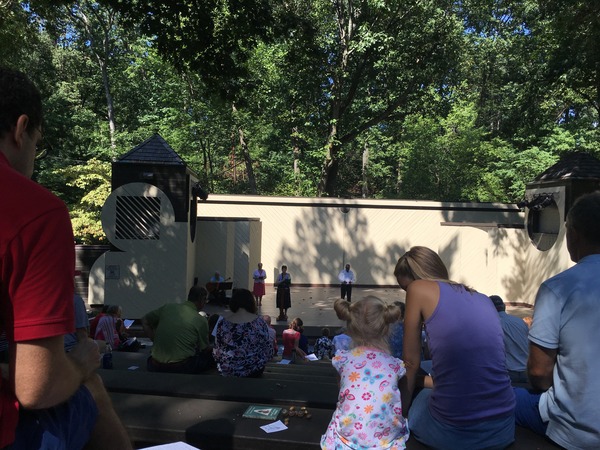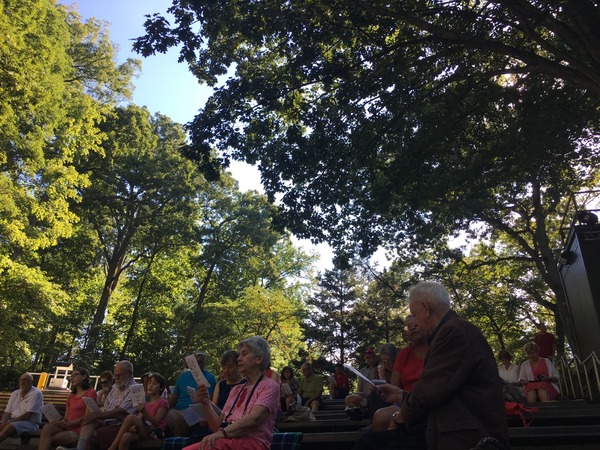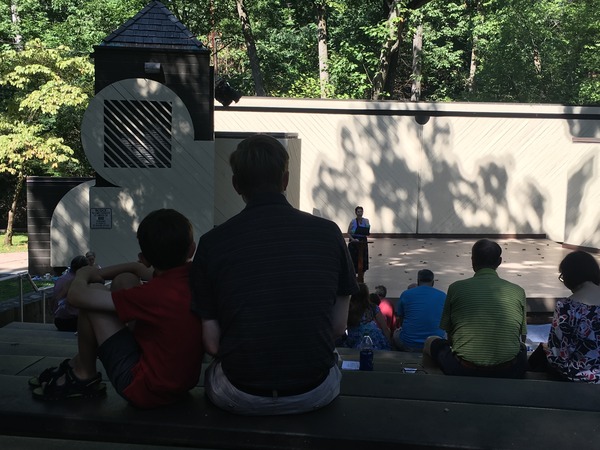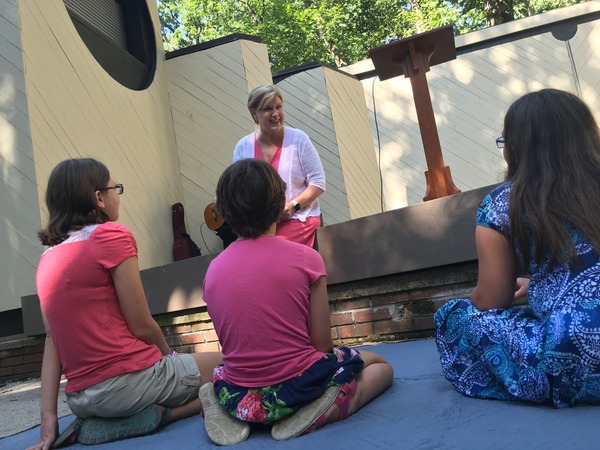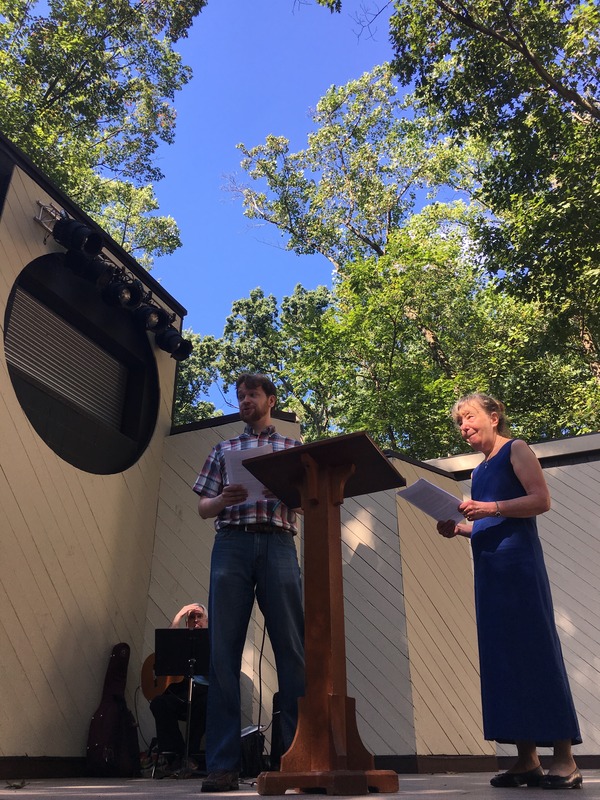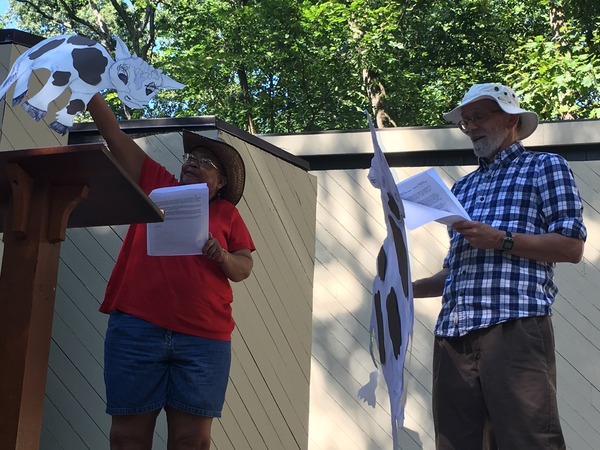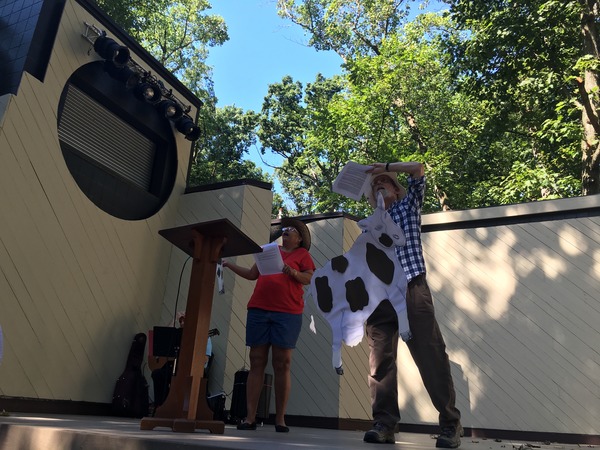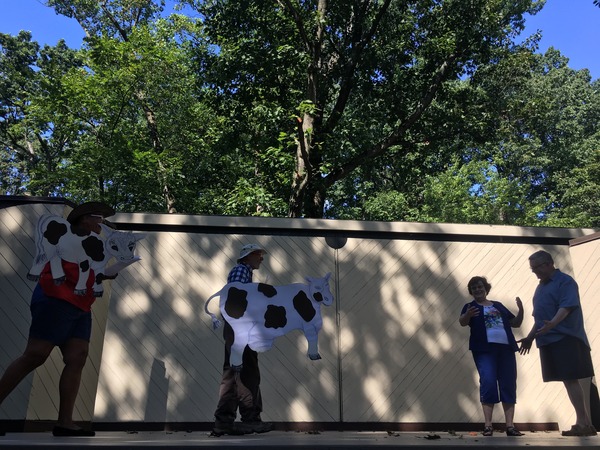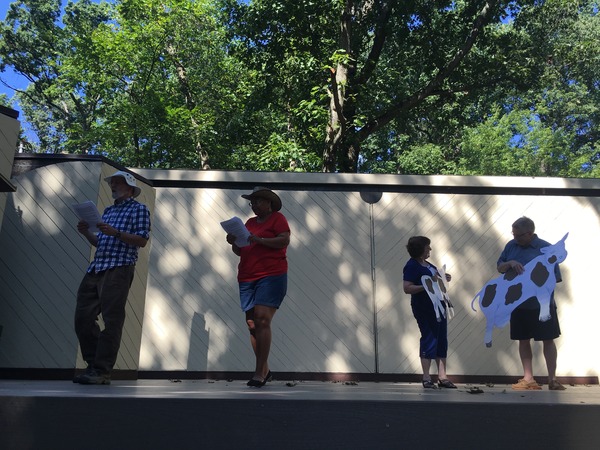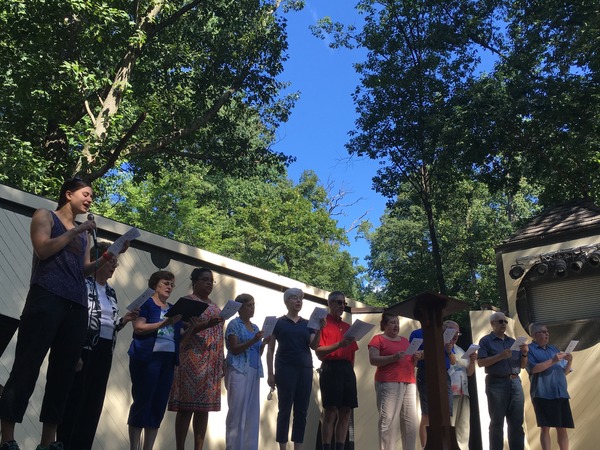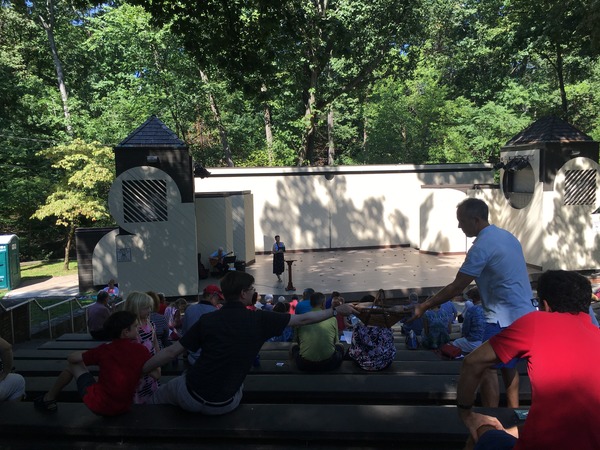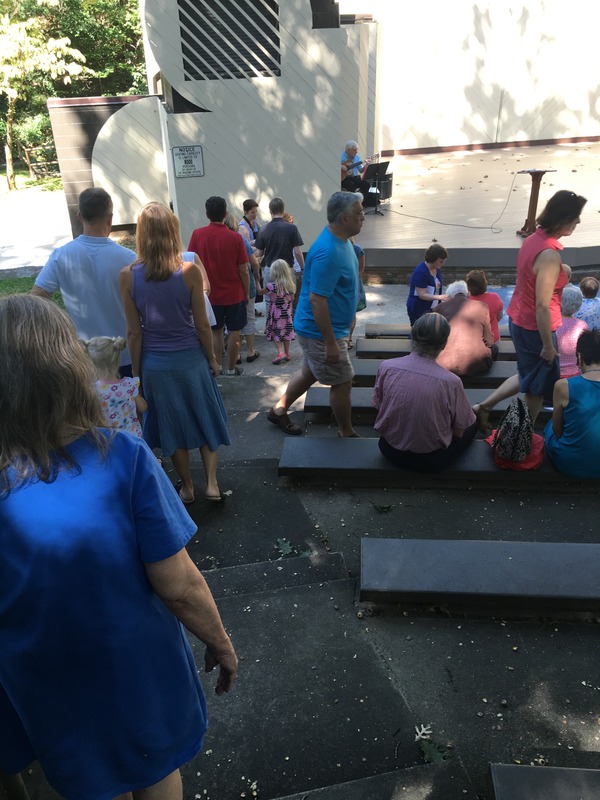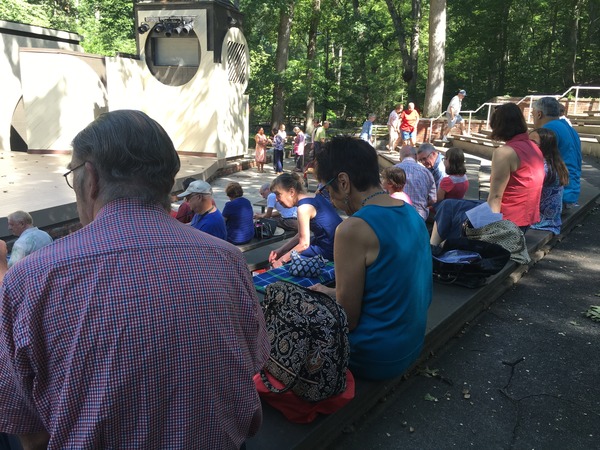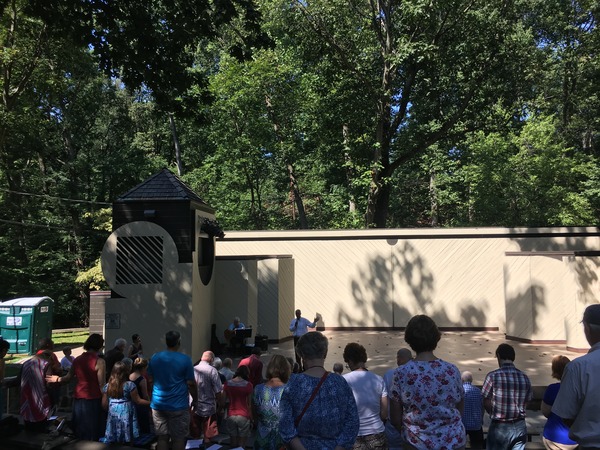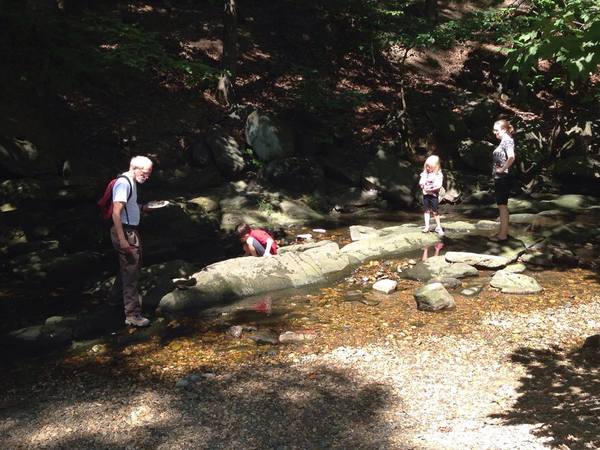 ---
Suzanne, you are a unique, gifted child of God and a blessing to our vital faith community.
This e-update is just one way we connect with each other as together,
we live for the glory of God and our neighbor's good.