The place where Jesus took his first breath was not sacred space according to the church of his day. Yet we feel that earthy site was sacred because it began the birth story of the living reminder that God is with us. In advent, we celebrate our God who is ever nearer through our renewed awareness of the earth and the love of our neighbors.
From Yesterday's Call to Worship
---
•

Iglesia de Restauracion Pacto Eterno, 7-9 pm



•

Brethren Voices

, 11 am,

more details




•

Yoga

, 5:45 pm,

more details




•

Handbell Choir Practice

, 7 pm



Thursday

.

•

Kaizen Karate, 6:30 pm


•

Northern Virginia Family Service Benefit, 7:30 pm at Jammin Java


• Community Choir Practice

, 7:30 pm at AFUMC
Saturday

.
• Antietam Battlefield Luminaries Tour, Shepherd's Spring
•
Yoga
, 9 am,
more details
• Cambodian Alliance Evangelical Prayer Service, 11:30 am
• Iglesia de Restauracion Pacto Eterno, 5-9 pm
Sunday

.

•

Dedication Sunday

, 11

am,

more details




•

Brethren Voices, 6:30 pm,

more details



Mon., Dec. 5 -
Board Meeting, 7:30 pm
Fri., Dec. 9 - Young Adults Gathering, 6:30 pm, *Tenative
Sat., Dec. 10 -

Theresa's 103rd Birthday Party

, noon - 4 pm,
more details
Sun., Dec. 11 -

Intergenerational Big Sunday School

, 9:45 am
Mon., Dec. 12 - Shepherd's Spring Holiday Banquet, noon + 6 pm
Thurs., Dec. 15 - Breakfast Bunch, 8 am at Bently's
Thurs., Dec. 15 Congregational Life Ministries Webinar, 2:30 pm
Sun., Dec. 18 - Bell Choir Playing, 11 am
Sat., Dec. 24 -

Christmas Eve Service

, 7 pm
Sun., Dec. 25 - Christmas Worship at AFUMC, 10 am *Note Earlier Time
Sat., Jan. 1 - Volunteer at AFAC, 8:30 am
Sun., Jan. 8 -

Soup + Pie Meeting

, noon
Thurs., Jan. 9 - Congregational Life Ministries Webinar, 2:30 pm
Dedication Sunday | This Sunday, Dec. 4
Bring your pledge cards this week for dedication during the worship time for offering. Contact the
office
with questions.
Dunker Punks Podcast Lunch | Sun., Dec. 11, noon
Join the young adults after worship for a light lunch and short program about ACOB's Dunker Punks Podcast. You'll be invited to support the project whose mission is to connect young adults across the country to walk the Jesus way together. Contact
Pastor Nancy
or
Suzanne
with questions.
Advent Sunday School | Sundays, Dec. 4 + Dec. 18, 9:45
Our drop-in, rotating Sunday School class will take a break while Ralph leads a special 4-week advent-focused Sunday School class in the library. Contact
Ralph
with questions.
Theresa McCary's 103rd Birthday Party | Sat., Dec. 10, noon – 4 pm
Theresa's family invites you to help celebrate her 103rd birthday! Email her son
Richard
to RSVP and also let him know of any food allergies. Contact the
office
if you're interested in carpooling.
Beginner Yoga |
This Wed., Nov. 30, 5:45 pm + This Sat., Dec. 3, 9 am
Join others in the fellowship hall for simple, gentle beginner yoga, especially designed to include folks 55+. Wednesday night yoga will continue throughout December. Saturday morning yoga on the 2nd and 4th Saturdays will resume in January after the last Saturday morning class of 2016 this Sat., Dec. 3. $9.00 per session. Contact Pastor Nancy with questions.

Ecumenical Advocacy Days | April 21-24, 2017
Registration is now open for the annual national gathering of Christian for just and peaceful policy. This year's theme is, "Confronting Chaos, Forging Community: Challenging Racism, Materialism and Militarization." Save the date and register here: http://bit.ly/EAD2017

More Details | arlingtoncob.org/calendar
For more information on neighboring church and non-profit events listed, check the calendar at the above link or contact the office.
---
Volunteer + Donate.
Music as We Gather | 2nd Sundays
Share your musical gift on any instrument as one of our Sunday morning music greeters. There is currently a need for someone to play music while our congregation gathers for worship on the second Sunday of each month, but your commitment can be flexible if preferred. Contact
Pastor Nancy
or
Andy
with questions or to volunteer.
Calendar Drive | Through the End of the Year
Help us collect 2017 wall calendars for the Sunrise Retirement Community. Put them in the basket in the hallway. We'll donate them to Sunrise before the new year. They are much appreciated by the residents. Contact
Marcia
with questions.
Alternative Christmas Gifts | Donate by This Sun., Dec. 4
The Soup and Pie Heifer table raised a total of $1,491 at the event, including $116 from merchandise sales, $255 from goat basket raffle, and $1,150 for animal donations. Animal donations for alternative Christmas gifts or otherwise will continue to be accepted through Dec. 4. Please see
Lisa
and write checks directly to Heifer.
Volunteers Needed| Shepherd's Spring
Volunteer opportunities include: Kitchen/food service; Housekeeping; Hosting retreat groups; Facility/maintenance; Summer camp program; Heifer Global Village; Road Scholar; Board of Directors; Special committees including the 2017 Golf Tournament, 5K Run planning and board committees for finance, development, personnel policies, and program. Contact
Robin Haywood
by email or phone: 301-733-6665.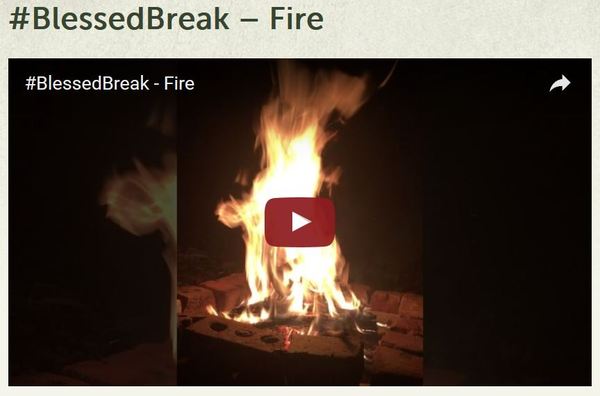 #BlessedBreak | New Devotion!
http://bit.ly/BlessedBreak35
Check out the latest video devotional inspired by the first Sunday of advent, yesterday. Watch the video and read the accompanying scripture and prayer at the above link.
Brethren Voices | Brethren Workcamps
Brethren Voices is a television show about what Brethren do as a matter of faith. An episode about Brethren Workcamps will repeat throughout November.
Tune in Sundays at 6:30 pm or Wednesdays at 11 am on Comcast, 69; Verizon-FIOS, 38 or on
Arlington Independent Media
's

live stream

.
Contact
James
with any questions.
Worship Audio | Online
Listen again to this week's sermon, catch a sermon from a Sunday you were out or peruse the archives. Each Sunday message along with a selection of hymns and readings is posted online or subscribe on iTunes.

Dunker Punks Podcast | New Episode! http://bit.ly/DPP_Episode19
The latest episode, "Holy, Wholly," features a conversation with a church planter who leads a community of faith that prioritizes accessibility so people of all abilities and gifts can contribute and participate. Listen by clicking the above link or subscribing on
iTunes
.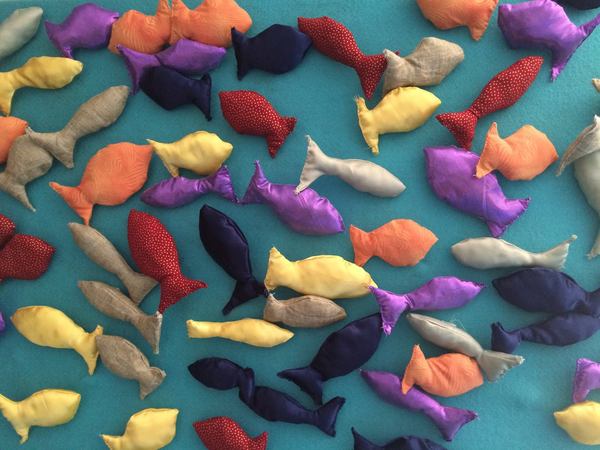 ---
Pray. Call. Write. Give.
Rida

, Friend of Gary S., facing challenges of corrpution and deception at his work in the Middle East

Susan + Family

, Silena's superviser, whose father John passed away after battling cancer​

​

Julie

, yoga group member, undergoing emergency gallbladder surgery

​

Pastor Gilberto + Family

, mourning the passing of his father

Carole Compton + Family

, following the death of her sister Darlene's son

All affected by Hurricane Matthew

, consider donating to Brethen Disaster Ministries respone in Haiti

here

.

Marina, Mark + Wes

, adjusting to ongoing health treatments for Marina

Pastor Mike

, continuing to deal with liver failure and awaiting transplant

Charles Tuck

, Hazel's son, diagnosed with cancer throughout his body

Minnie

, Goodwin House, Rm 248, visitors welcome

Walkin-Haske Family

, ongoing health treatments

Jummai Paul

, kidnapped Chibok girl and others

Church of the Brethren in Nigeria (EYN)
---
Worship Notes.
This is the season we remember God is with us. Where do you experience God? God is with us as we keep moving toward the hope we have in God's future by the choices we make today, made as we walk in God's holy light.
L
isten to yesterday's sermon here
:
http://bit.ly/ACoBMessage20Nov27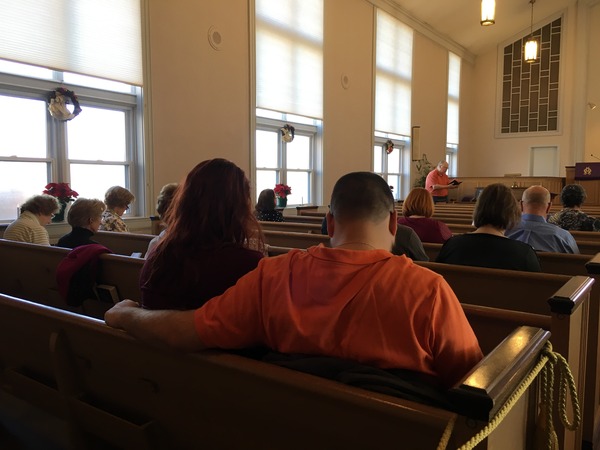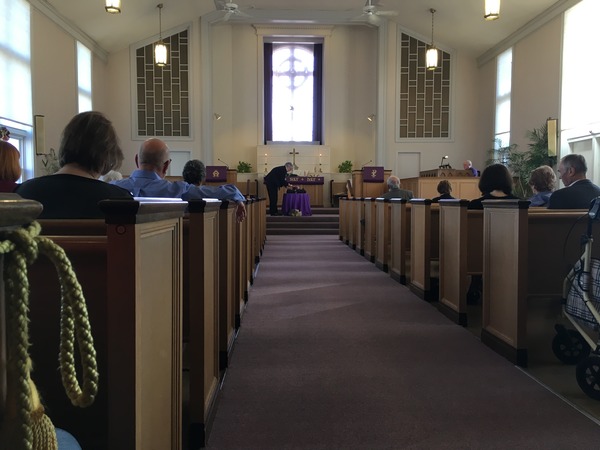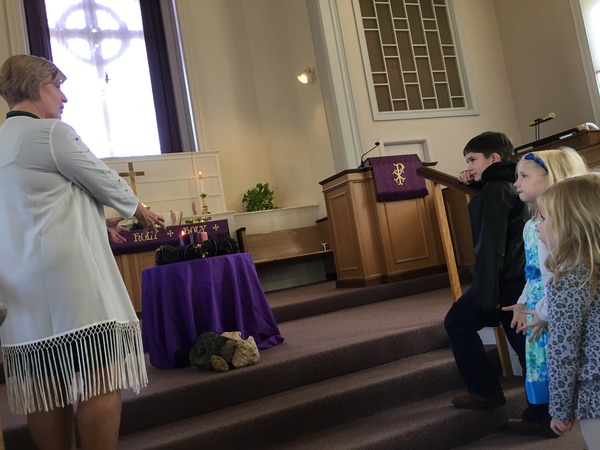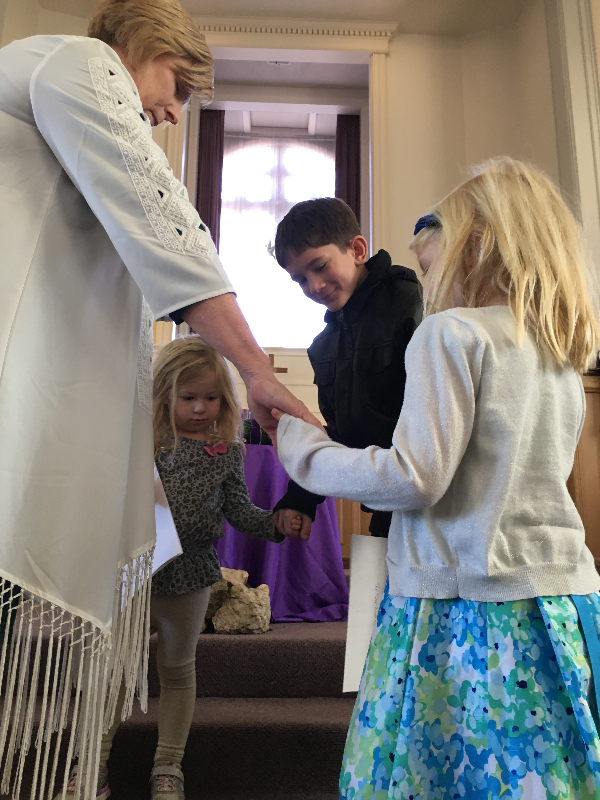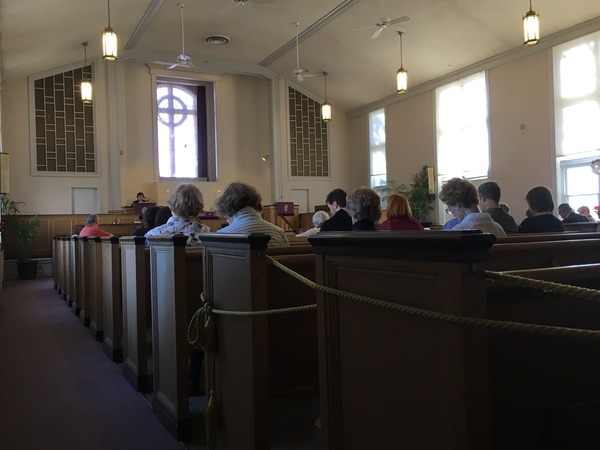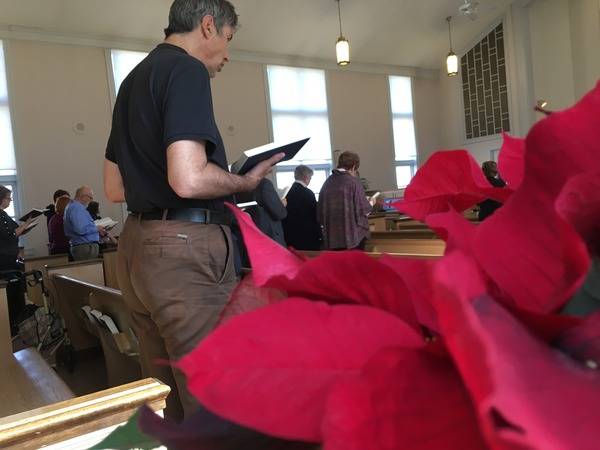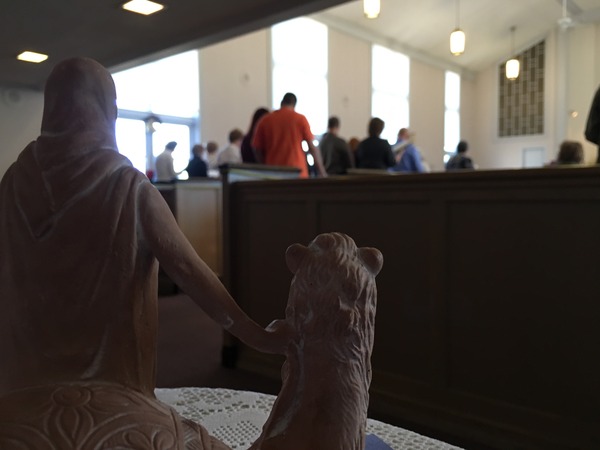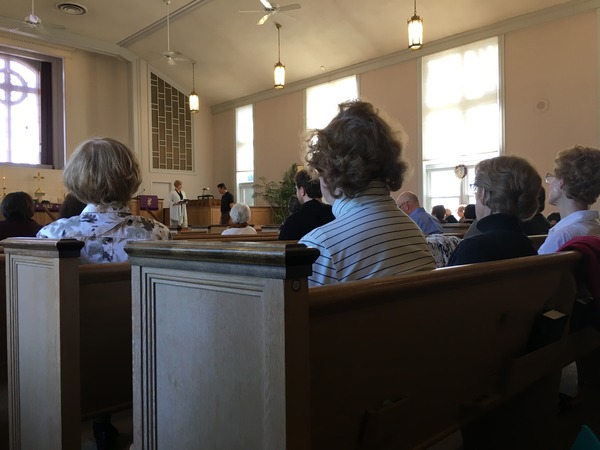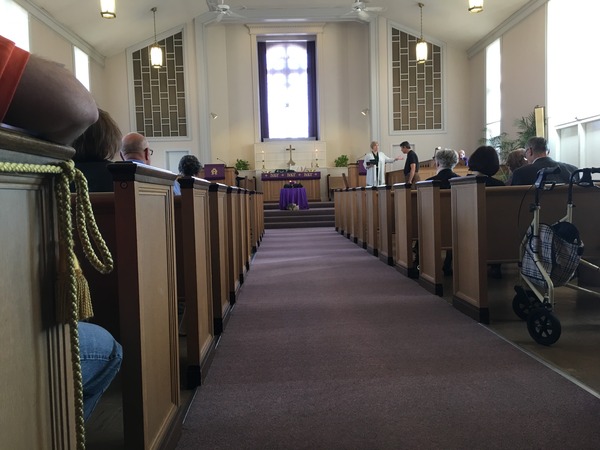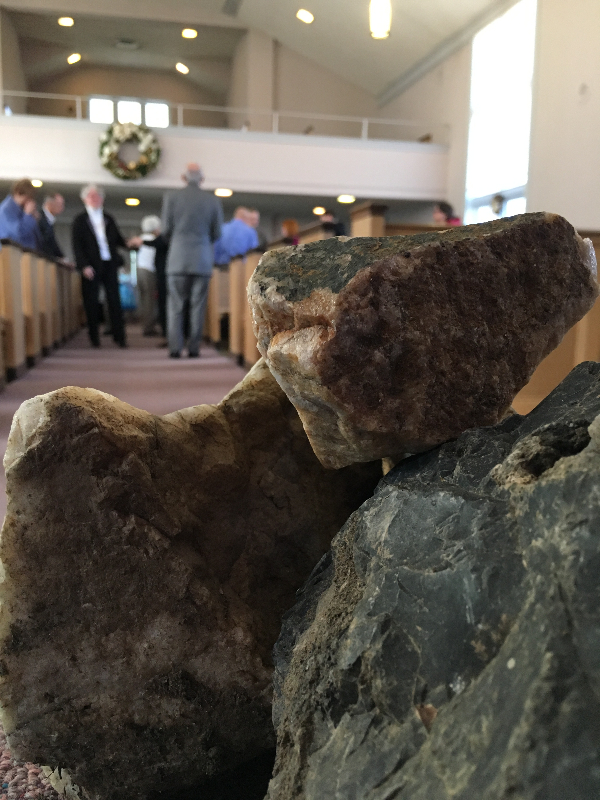 ---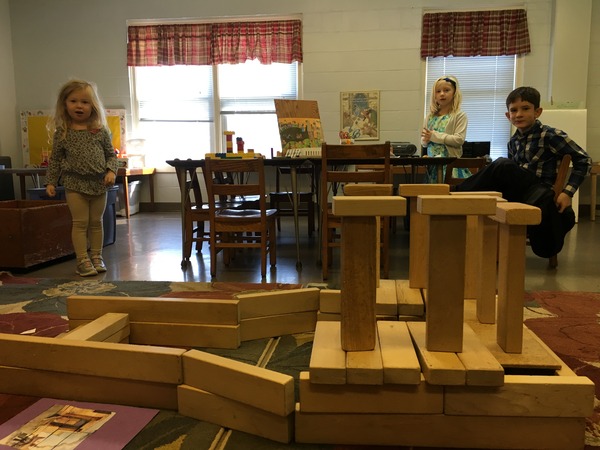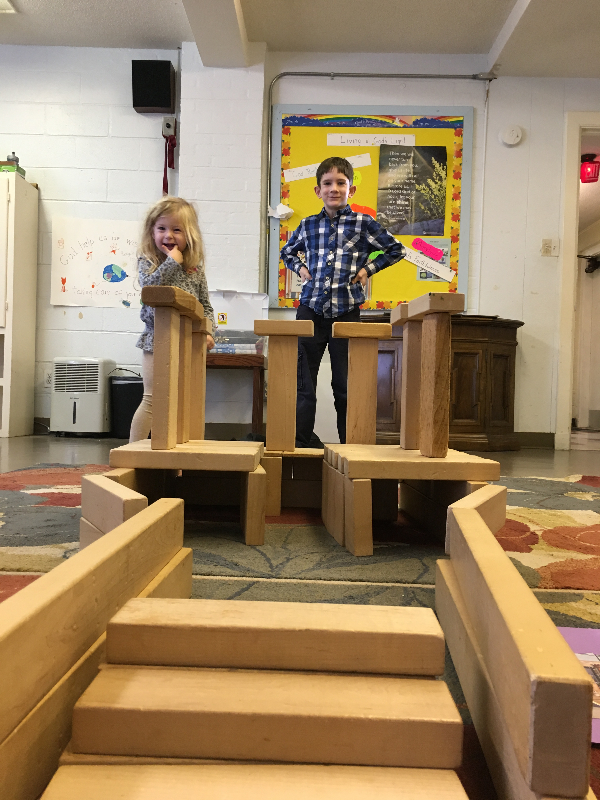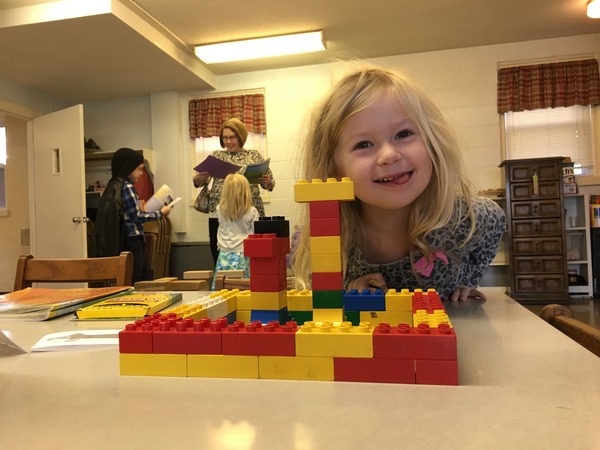 Yesterday, the children built temples as part of their Sunday School lesson with Alma.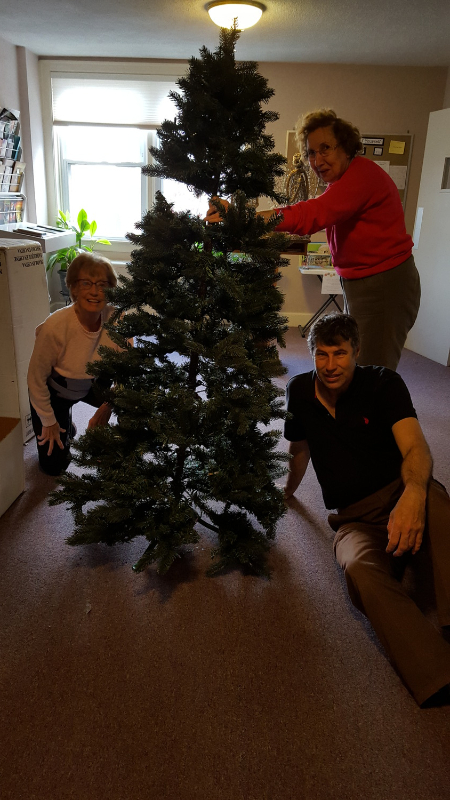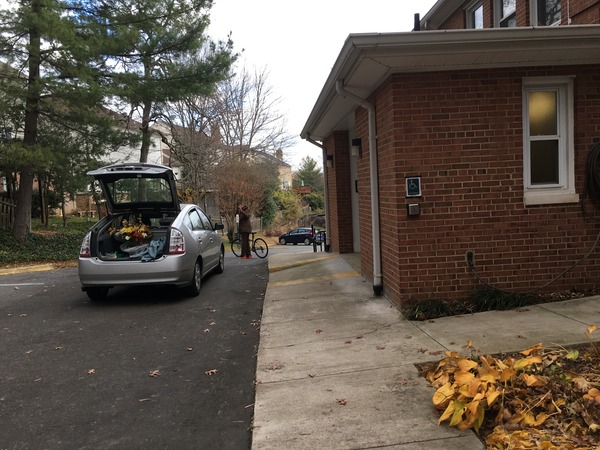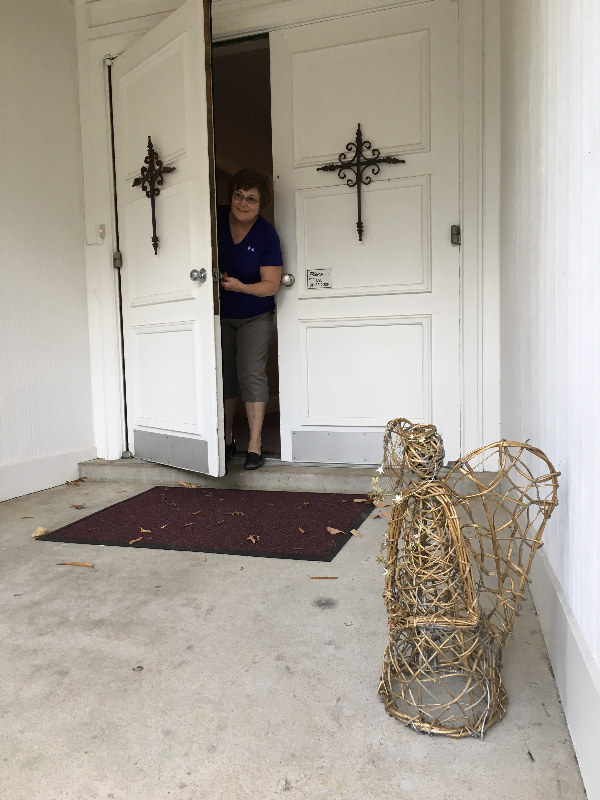 Special thanks to Peggy, Marsha, Nancy W., Orin and Pastor Nancy
for your good work in decorating the church for advent!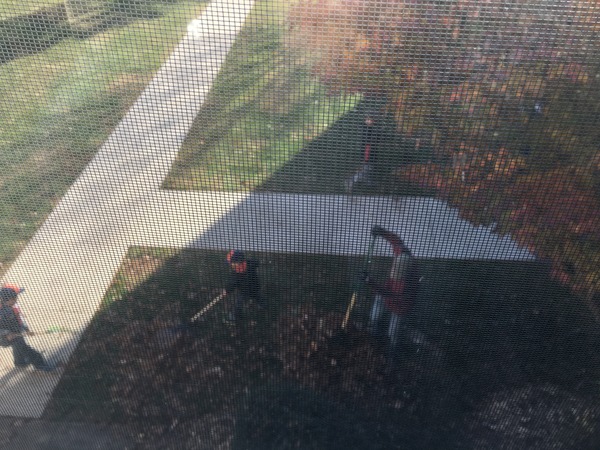 Cub Scout Pack #126 was also here on Saturday,
working together to rake our church yard as a service project.