Robyn, you are a unique, gifted child of God and a blessing to our vital faith community.
This e-update is just one way we connect with each other as together,
we live for the glory of God and our neighbor's good.

---

Kaizen Karate Summer Camp each weekday, 7:30 am-6 pm
Oakton CoB's Vacation Bible School, each weekday
Board Meeting, 7:30 pm


Tuesday

.



Iglesia de Restauracion Pacto Eterno, 7-9 pm

Brethren Voices, 11 am,

more details


Yoga, 6 pm,

more details




Thursday

.

Community Choir Practice, 7:30 pm at AFUMC


Volunteer at Brethren Nutrition Program, 9 am - 3 pm,

more details




Shepherd's Springs' Celebrate Summer Festival, 11 am - 4 pm,
more details
Iglesia de Restauracion Pacto Eterno, 5-9 pm
Sunday

.

Ecumenical Community Worship, 10 am,

more details


Ice Cream Social, 11 am,

more details


Brethren Voices, 6:30 pm,

more details




Mon., Aug. 8 - Book Worms Meet
Wed., Aug. 10 - Movie + Munchies,
more details
Fri., Aug. 12 - ACoB Young Adults Gather
Sun., Aug. 14 - Community Worship at Bethel UCC
Sun., Aug. 21 - Community Worship at Arlington Forest UMC
Thurs., Aug. 25 - Breakfast Bunch
Sun., Aug. 28 - Community Worship at Lubber Run Park
Mon., Aug. 29 - Executive Committee Meeting
Sat., Sept. 3 - AFAC Volunteer Service Saturday
Sat., Sept. 10 - Shredding for AFAC
Sun., Sept. 11 - Big Sunday School Resumes
Celebrate Summer | This Sat., Aug. 6, 11 am - 4 pm
Ecumenical Community Worship | This Sun., Aug. 7, 10 am at ACoB
Movies + Munchies | Wed., Aug. 10, 6 pm
Come watch Joseph and the Amazing Technicolor Cream Coat: the story of Jacob and his twelve sons, especially Joseph, Jacob's favorite. Featuring Donny Osmond as Joseph, Richard Attenborough as Jacob and Joan Collins as Mrs. Potiphar. The movie runs an hour and 19 minutes and will be shown in the library. Contact Ralph with any questions.

Beginner Yoga | Wednesdays, 6 pm
Join others in the fellowship hall for simple, gentle beginner yoga, especially designed to include folks 55+. $9.00 per session. To continue weekly through August. Contact Pastor Nancy with questions.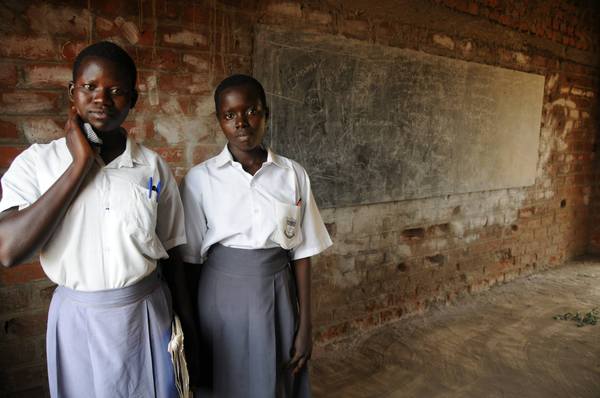 ---
Pray. Call. Write.
Charles Tuck

, Hazel's son, diagnosed with lung cancer
Elizabeth Smucker

, Gary's aunt, in rehab following a severe stroke
The communities of West Virginia and California

, experiencing natural disasters
Our national community

,

in the wake of multiple incidents of gun violence
Donna

, following elbow surgery
John

, following a procedure
Pastor Mike

, being treated for liver disease
Minnie

, palliative care at Goodwin House, Rm 248, visitors welcome
Walkin-Haske Family

, ongoing health treatments
Jummai Paul

, kidnapped Chibok girl and others
Church of the Brethren in Nigeria (EYN)
---
Worship Notes.
Have you ever ended up in a situation with the wrong shoes? Did you ever feel like a fraud in certain outfits? Having chosen the Jesus way, we're on a path that requires certain things, and according to Paul, a rejection of other things. Paul says put on the right clothes and conversely if you're in the wrong clothes, you may be living a life that's ill-fitted for who you are and who you can be. Paul in his letter to the Colossians is urging them to look to Christ for guidance and not the old patterns, the old fashions, and the old crowd that pulled them into a world of ill-fitting vices. Paul says leave it behind by reminding us that people are seeing us send signals out all day. Paul calls us to strip off the old self and cloth ourselves with the image of our Creator. Let us seek the things that are above so Christ can be revealed through us.
Thanks to Debbie for guest preaching yesterday. Here's her message on Colassians 3:1-11:
http://bit.ly/ACoBMessage31July16
This week's audio also includes a special frame of the congregation's reading of Psalm 107:1. Listen to the verse read round the room turned into a real round!