We still read Paul's old letters, only now they are written in our Bibles, not on scrolls. We read them because Paul reminds us that when we live the way Jesus wants us to live, we will feel JOY also.

-

from yesterday's Moments for Children
---
Monday.
•
Meeting with Bethel UCC, 7pm
Tuesday

.
NO
•
Iglesia de Restauracion Pacto Eterno, 7-9 pm
Wednesday.
•
Brethren Voices,

11am

,
more details
•
Yoga, 5:45pm
•
Handbell Choir, 7pm
Thursday.
•
Centering Prayer,
4pm
•
Community Choir Practice, 7:30pm @ AFUMC
Sunday

.
•
Sunday School,
9:45am
Mon., 10/2 - Board Meeting, 7:30pm
Fri., 10/13 - ACoB Young Adults Gathering, 6:30pm
Fri., 10/13 - MAD District Conference, thru 10/14 at Frederick COB
Sat., 10/14 -

Centering Prayer

, 10:30am
Sun., 10/15 - OAR Sing Out for Second Chances, 4pm, more details
Fri., 10/20 - Power & Privilege conference, at Bridgewater CoB, more details
Sat., 10/21 - Fall Work Day, 9am - noon
Wed., 10/25 -

Young Adult DC Gathering

, 6:30pm
Sat., 10/28 - CROP Walk, 8am registration, more details
Sat., 10/28 - Shepherd's Spring Into the Dark Retreat, through 10/29
Sat., 11/4 -

Soup and Pie Bazaar

, 9am - 2pm, more details
Fri., 11/10 - Simple Living Weekend, at Brethren Woods, more details
---
More Details.
Sunday School Study
The Adult Sunday School class is beginning a study of Jim Wallis' book, America's Original Sin: Racism, White Privilege and the Bridge to a New America. We'll meet at 9:45am on Sunday mornings, upstairs.
C
Power, Privilege and the Journey Toward Justice
| October 20-22, Bridgewater, VA
Registration is now open for this timely conference event, co-sponsored by BMC and OEP. Facilitators Regina Shands Stoltzfus and Matt Guynn will help participants meet the goals of the weekend: to examine how power and privilege affects our individual and corporate lives; to analyze how power operates within the church; to learn new ways to use power to further nonviolent change; and to share experiences of liberation through storytelling, worship and conversation. CEUs are available. Registration cost increases October 9. For more information, click here.
CROP Walk
| October 28, 8am
This 5K/10K walk is part of a nationwide network of Hunger Walks sponsored by Church World Service to
raise funds to provide sustainable self-help and development, disaster relief, and refugee assistance around the world. Join us on Saturday, October 28 at First Presbyterian Church! Registration begins at 8:00am with the walk beginning at 9:00am rain or shine.
Simplify: A Simple Living Weekend | November 10-11, Brethren Woods Camp
Simple Living has been a core Brethren value since our earliest days as a denomination. But what does it mean to live simply in a busy, modern, 21st century world? What does it mean for us, for our relationship with God, and for the Earth? Join inspiring practitioners and experts on simple living as they offer practical, engaging, and hands-on workshops and experiences to help us consider what simple living looks like for us today. We'll have opportunities for worship, fellowship, and great food. More information here.
Big Bulletin | July, 2017 Edition
More Details |
arlingtoncob.org/calendar
For more information on neighboring church, denomination and non-profit events listed, check the calendar at the above link or contact the office.
---
Advocate, Volunteer + Give.
Office of Public Witness Action Alert: DACA
The Church of the Brethren Office of Public Witness has issued an Action Alert to support recipients of the Deferred Action for Childhood Arrivals (DACA). The alert includes suggestions for contacting congressional representatives, being public in our support of the DREAM Act, and resources from the denomination's papers and official statements. Read more here.
AO
OAR Sing Out for Second Chances
| October 15, 4-6pm
Join Offender Aid and Restoration for an evening of music and celebration of second chances for those who have been incarcerated. Local faith choirs will provide musical selections, along with speakers from OAR, a local provider of reentry services for those coming home after incarceration, to share personal reflections about the importance of giving second chances. Mount Zion Baptist Church, 3500 S. 19th St, Arlington. More information and online registration here.
Soup and Pie Bazaar
| November 4, 9am - 2pm
Pitch in for our annual festival and fundraiser. Plan now to make soup and pie or to volunteer in the kitchen. Pull from storage your white elephant donations. Craft items and baked goods will be needed. More information coming soon!
---
Media.
Dunker Punks Podcast |
http://bit.ly/DPPcreation
In the most recent episode, Reconnecting to Creation,
Jonathan Stauffer speaks with Randall Westfall from Camp Brethren Heights on rewilding the Christian Faith. Randall unpacks what it means to be more in tune with God's creation.
Type in the case sensitive url to listen on the showpage or subscribe on iTunes.

Listen by clicking the above link or subscribing on
iTunes
.
Worship Audio |

Online
Listen again to this week's sermon, catch a sermon from a Sunday you were out or peruse the archives. Each Sunday message along with a selection of hymns and readings is posted online or subscribe on iTunes.


Brethren Voices | Families Remake Their Lives from War
Brethren Voices is the TV show featuring what Brethren do as a matter of our faith. The episode for September features Carol Mason, who has just returned from Nigeria after compiling stories and photos of families devastated by Boko Haram. Watch online now! Watch in Arlington on Comcast 69/Verizon-FIOS 38 on Sundays at 6:30 pm, Wednesdays at 11 am.


New! #BlessedBreak | http://bit.ly/BlessedBreak67

This week's Blessed Break is a prayer called 'Migratory God.' As we pray for victims and refugees from Hurricanes, fires and earthquakes, take a moment to reflect on the God who feeds her people manna in the wilderness, accompanies us on long journeys, and shepherds us to safety.

---
Birgitta and Sophia

,

Sophia home from the hospital and returning to school

Theresa M.,

health concerns; at home; call first for visits

Dorothy F

., Dee's mother, at home with hospice care; declining

Carole C. ,

for healing for her foot

Hurricane Maria refugees and victims

Mexico earthquake refugees and victims

Hurricane Harvey and Irma storm refugees and victims

Gary

and family, following the death of his aunt Elizabeth

Karolina W

, recovering following treatments

Yoder Family

, transitioning at work ahead of overseas transfer next summer and mourning a close colleague and friend killed in a car accident

Church of the Brethren in Nigeria (EYN)

, including 113 girls still captive
Keep in your ongoing prayers:
Erin Julca, Steve Shuss, Minnie Simmons, Carolyn Studds

Note:
Prayer concerns will ordinarily be listed for four weeks. If you would like one to be kept on or added back in, please let the office know. Names in bold are new to the list or updated this week.
---
Listen to Sunday's sermon:
http://bit.ly/ACoBMessage92417
What did Paul mean when he wrote to the Philippians about "a rich harvest of justice, to the glory of God?" This week's sermon explores how our communal acts for justice might lead us all to glory – glory to God.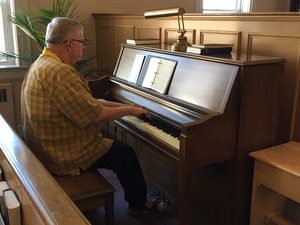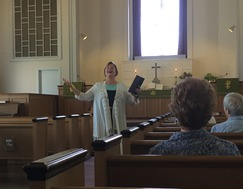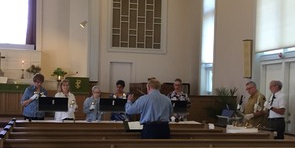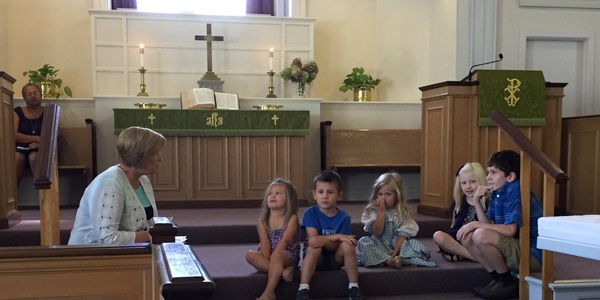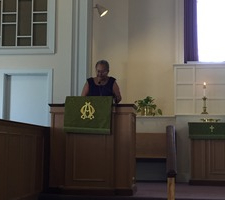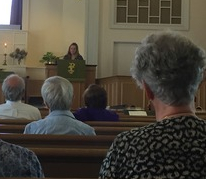 ---