ACoB E-Bulletin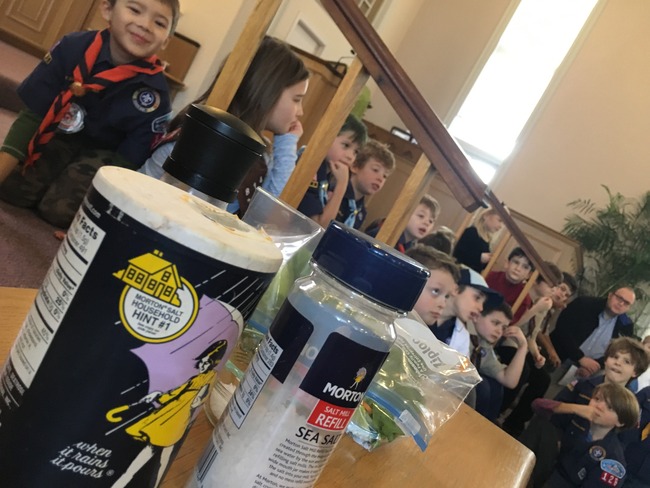 Because Service Doesn't Stop on Sundays.
God says: "What I'm interested in seeing you do is this: share your food with the hungry, invite the homeless into your home, put clothes on the naked, support your families. Do this and the lights will turn on, and your lives will turn around at once. Your righteousness will pave your way. God's glory will secure your passage."

Look for God's glory in the clouds and the skies, but even more so in the faces of those you serve. Be aware of God's presence in those powerful moments.
From yesterday's Call to Worship by David Shelter, Southern Ohio District COB
---
•

Board Meeting, 7:30

Tuesday

.
•

Iglesia de Restauracion Pacto Eterno, 7-9 pm



•

Brethren Voices

, 11 am,

more details




•

Yoga

, 5:45 pm in fellowship hall




•

Handbell Choir Practice

, 7 pm


• Worship Team Meeting

, 7 pm



Thursday

.

•

Bible Study

, 10-11:30 am,

more details


•

Refugee Town Hall

, 11 am,

more details


•

Kaizen Karate, 6:30 pm in fellowship hall




•

Community Choir Practice

, 7:30 pm at AFUMC
Friday

.
•

Young Adults Gathering

, 6:30-8:30 pm
Saturday

.
•
Yoga, 9-10 am
•
Centering Prayer, 10:30 am,
more details
•
Brethren Service Center Valentine Benefit, 11 am-6 pm
•
Iglesia de Restauracion Pacto Eterno, 5-9 pm
Sunday

.



•

Environmental Concerns Sunday School Class

, 9:45 am,

more details




•

Charlotte Bear Preaching

, 11 am




•

Brethren Voices

, 6:30 pm,

more details
Sun., Feb. 12-18 -

Pastor Nancy on Vacation
Sun., Feb. 19 - Brethren Voices Big Sunday + Lunch,
more details
Wed., Feb. 22 - DC Young Adult Gathering, 6:30 pm
Thurs., Feb. 23 -

Breakfast Bunch

, 8 am
Sun., Feb. 26 - Environmental Concerns SS Class, 9:45 am
Wed., March 1 - Hunger Buffet Mission Meal, Shepherd's Spring
Sat., March 4 - Volunteer at AFAC, 8:30 am
Sun., March 5 -

Race Sunday School Class

, 9:45 am
Sun., March 5 - MAD Lenten Service Series, 6:45 pm at Bush Creek COB
Wed., March 8 - Lenten Quiet Day, Shepherd's Spring
Sun., March 12 - MAD Lenten Service Series, 6:45 pm at Meadow Branch COB
Thurs., March 16 - AFAC Fundraiser: A Light Exists in Spring
Fri., March 17 - Poetry as Prayer Workshop, Shepherd's Spring
Sat., March 18 - Art for Worship, Susquehanna Valley Ministry Center
Sun., March 19 - MAD Lenten Service Series, 6:45 pm at Piney Creek COB
Fri.-Sat., March 24 - 25 - All Church Retreat, at Shepherd's Spring
Sun., March 26 - MAD Lenten Service Series, 6:45 pm at Union Bridge COB
Bible Study | This Thurs., Feb. 9, 10 – 11:30 am
Meet in the library for a new Bible Study on the Sermon on the Mount. Contact
Pastor Nancy
with questions.


Refugee Town Hall | This Thurs., Feb. 9, 11 am
Join the second of two town halls sponsored by Lutheran Social Services at the Lutheran Church of the Reformation (212 East Capitol, SE) to discuss the President's Executive Orders refugee and immigrant assistance programming, our community, and refugee families and children across the globe. We will also brainstorm ideas for collaborative action and review ways individuals can act in solidarity with those fleeing war and persecution. RSVP online:
http://bit.ly/RefugeeTownHall
and contact
Debbie
with questions.
Centering Prayer | This Sat., Feb. 11, 10:30 am
All are welcome to drop in for a meditative time of silence, concluding with scripture. Likely to be around 40 minutes in total. Contact
Pastor Nancy
with questions.
Sunday School Class on Environmental Concerns | This Sun., Feb. 12
The upstairs Sunday School class will be reading This Changes Everything: Capitalism v. Climate Change by Naomi Klein, a book suggested by David Radcliff for its "challenging indictment of our inactivity accompanied by a clarion call to recognize the urgency of the moment and get busy reversing course." Finding hope in groups that "reject the culture of consumption and practice interdependence." All are welcomed to this weekly class that skips the first Sunday to join the downstairs book group and every other second Sunday to join Big Sunday. Contact Nancy W. with questions.
Brethren Voices Big Sunday School + Lunch | Next Sun., Feb. 19
This month, Big Sunday School is hosted by the ACOB Welcome Ministry Team to feature the
latest
Brethren Voices episode on the ministries of Arlington Church of the Brethren. Children will do a lesson separate from the tv show. Join downstairs at 9:45 am to view the broadcast and return to the fellowship after worship for a potluck meal together. Please bring food to share. All are warmly welcomed. Contact
Robyn
with questions.
Decals | No matter where you are from, we're glad you're our neighbor
Immanuel Mennonite
in Harrisonburg, VA posted a literal sign of welcoming love that has inspired thousands across the country. ACOB is making some available in our neighborhoods too. Only decals are left. Note that they include ACOB's address! They are $2 each. Please reimburse Cindy directly who picked them up from
Ayuda
, a metro area immigrant aid organization.
New Office Hours | Thursday Morning, 9:30 am-12:30 pm
Church office hours on Wednesday evening have moved to Thursday morning. A big thanks to Alma for making this possible by generously offering to care for Marylynne at this time!

More Details | arlingtoncob.org/calendar
For more information on neighboring church, denomination and non-profit events listed, check the calendar at the above link or contact the office.
---
Volunteer + Give.
Disaster Response Auction | Donate by Sun., Feb. 19
The 37th annual auction will be held May 6 in Westminster, MD. Last year over $62K was raised to help victims of disasters across the world. Help by donating auction items or monetary gifts for the auction booklet. Every auction booklet sponsorship makes sure more of the auction profits go to victims of disasters. Sponsor levels are set at $10, $25, $35 and $50+, and you can designate your donation in the offering. Write checks to ACOB and they will be forwarded from the church. Contact
Marcia
with questions. For a list of needed auction items see the flyer on the bulletin board in the narthex which includes contact information for donating.
Food Drives | Donation Bins in Office Hallway
Keep the ongoing food collections in mind on your regular grocery shopping trips. Throughout the year, we collect whole grain, low sugar cereals to donate for distribution to families served at AFAC. Throughout the winter, we are continuing to support families of our building partner congregation, IRPE, who have been laid off from seasonal jobs like construction with non-perishables like cereal, beans, rice, and canned goods. Donate in the bins by the window in the office hallway. Contact the
office
with any questions.
---
Media.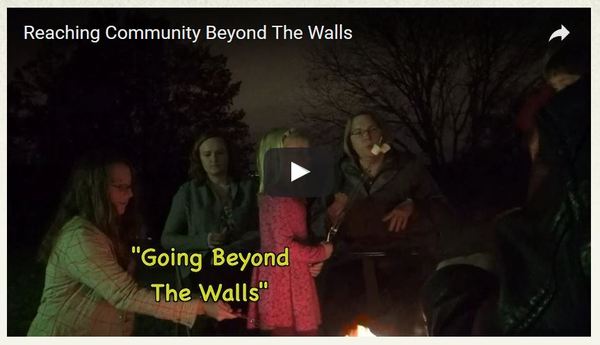 Brethren Voices | ACOB's Ministries
Brethren Voices is the TV show featuring what Brethren do as a matter of our faith. February features our very own ministries here at ACOB! In this first episode of two, Pastor Nancy is interviewed about the creative ways she leads us being church and in community. Watch in Arlington on Comcast 69/Verizon-FIOS 38 on Sundays at 6:30 pm, Wednesdays at 11 am or
online
anytime.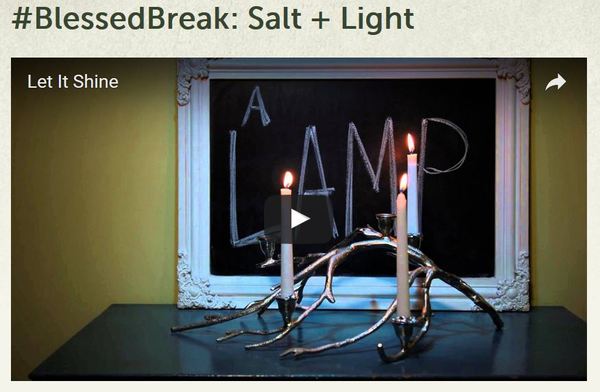 #BlessedBreak | New Devotion!
http://bit.ly/BlessedBreak42
The latest video devotional was inspired by Sunday's service on the Sermon on the Mount. Watch the video and read the accompanying scripture and prayer at the above link.
Worship Audio |

Online
Listen again to this week's sermon, catch a sermon from a Sunday you were out or peruse the archives. Each Sunday message along with a selection of hymns and readings is posted online or subscribe on iTunes.

Dunker Punks Podcast | New episode! http://bit.ly/DPP_Episode24
Did you hear about the time when even Jesus changed his mind? Dana Cassell talks with Lauree Hersch Meyer about Matthew 15 where we find Jesus opening himself to a new perspective.
Listen by clicking the above link or subscribing on
iTunes
.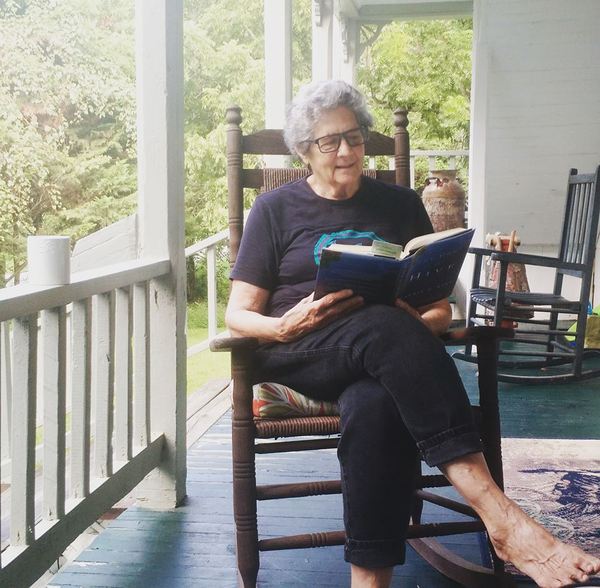 ---
Pray. Call. Write.
Erica Whitaker

, Elaine's great niece, recovering from recent surgery after multiple serious health concerns including dialysis

Charlotte

, Amy's mom, anticipating surgery on 3/13 for a brain aneurysm

Hubert Wright's Family + Friends

, Shelley's grandfather and best friend who passed suddenly from pneumonia

Ralph

, in room 215 at Manor Care on Carlin Springs for another week recovering from surgery for broken hip

Hazel

, moving to Woodbridge

Jo Ann

, starting a new health regime after recent procedure

Safe travels

, for all heading home from the Women's March including Briana and her friends and the Gallego family

Jim + Jeannie Payne

, friends of Robyn, Jim is facing heart health challenges

Orin

, seeking housing and employment in Arlington

Anabaptist Meeting in Buenos Aires

, check out the latest activity on

Facebook

to pray for a positive and lasting impact

Walkin-Haske Family

, cotinued health improvments and ongoing health treatments

Marion

, a year recovered and doing well after brain aneurysm

Pastor Mike

, continuing to deal with liver failure and awaiting transplant

Jummai Paul

, kidnapped Chibok girl and 195 others

Church of the Brethren in Nigeria (EYN)
Keep in your ongoing prayers:
Minnie Simmons, Dorothy Fravel (Dee's mom), Theresa McCary, Erin Julca, Steve Shuss, Elizabeth Smucker, Carolyn Studds

Note:
Prayer concerns will ordinarily be listed for four weeks. If you would like one to be kept on or added back in, please let the office know. Names in bold are new to the list or updated this week.
---
Worship Notes.
The heart of the Sermon on the Mount teaches us to bring the law alive in our community. Sometimes it seems easier to follow the letter of the law instead of the intent of the law, but keeping every bit of the law won't earn us a reward. Fulfilling the law isn't about personal, individual achievement but rather being the very expression of God's presence in the world. Persevering as salt and light is the difference Jesus followers are called to be.
Listen to yesterday's sermon here:
http://bit.ly/ACoBMessage5Feb2017