ACoB E-Bulletin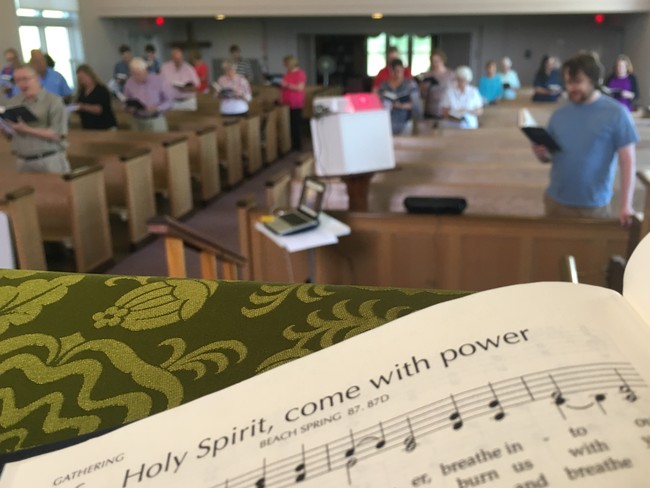 Because Service Doesn't Stop on Sundays.
The Church of the Brethren has many congregations, but these many congregations make up only one denomination when they are all put together. So it is with the body of Christ. Each congregation is a part of Christ's body in The Church of the Brethren. Some are conservative, some are liberal thinking, some are rural, and some are urban, some are of meager means, some are wealthy. But the Holy Spirit has fitted us all together into one denomination. We have been baptized into Christ's body in our denomination by the one Spirit, and have all been given that same Holy Spirit. Yes, the Church of the Brethren has many congregations, not just one.

For that is the way God has made the church. God has made many congregations for every denomination and God put each congregation just where God wants it. What a strange thing a denomination would be if it had only one congregation! So God has made many congregations, but still we are part of just one church.

Now here is what I'm trying to say: All congregations, together make up the Church of the Brethren, the one body of Christ, and each congregation is a separate and necessary part of it.
A paraphrase of 1 Corinthians 12:12-14, 18-20, + 27 from yesterday's sermon
---
•

Kaizen Karate, in fellowship hall weekdays thru 8/4



Tuesday

.
•

Iglesia de Restauracion Pacto Eterno, 7-9 pm



•

Eat at The Locker Room for Shepherd's Center
• Brethren Voices, 11 am,

more details


• Yoga, 5:45 pm in fellowship hall, check with Penny
Friday

.
•
Volunteer at Brethren Nutrition Center, 10-2:30 pm,
more details
•
ACOB Young Adults Gathering, 6:30 pm pending availability, check email
Saturday

.
•
No office hours, Suzanne on vacation thru 7/22
•
Iglesia de Restauracion Pacto Eterno, 5-9 pm
Sunday

.



•

Worship

, 10 am


• Brethren Voices, 6:30 pm,

more details



Tues., 7/18 - Pastor Nancy Returns
Wed., 7/19 - OEP Racial Justice Organizer Clinic, 7 pm, online
Sun., 7/23 - Rice or Oatmeal Bagging,
more details
Mon., 7/24 - 44th Brethren Bible Institute, thru 7/28, Etown College
Mon., 7/24 - Meeting with Bethel, 7 pm in library
Thurs., 7/27 - Breakfast Bunch, 8 am
Thurs., 7/27 - Centering Prayer, 4 pm in library
Sun., 7/30 - Church Council Meeting, 11 am in sanctuary
Mon., 7/31 - Executive Committee Meeting, 7:30 pm
Sun., 8/6 - Community Worship at ACOB,
more details
Mon., 8/7 - Board Meeting, 7:30 pm
Wed., 8/9 - Hymn Sing, 7 pm at Nokesville COB
Fri., 8/11 - Volunteer at Brethren Nutrition Center, 10 am
Sun., 8/13 - Community Worship at Arlington Forest,
more details
Thurs., 8/17 - Shepherd's Spring's Sprint to the Spring
Sun., 8/20 - Community Worship at Bethel UCC,
more details
Sun., 8/27 - Community Worship + Picnic at Lubber Run,
more details
Sat., 9/9 - Shredding 4 Hunger
Church Council Meeting | Sun., July 30, 11 am
Bethel UCC voted on June 25th to enter into a covenantal relationship with Arlington COB. It's our turn to vote. A full congregational meeting will be held on July 30th at 11 am. Everyone is invited to remain after worship for the meeting. Members can vote. If you have questions see
Everett
,
Warren
or
Pastor Nancy
.
Office Hours | Varied in July
Pastor Nancy returns from vacation on Tuesday, July 18. Suzanne will be on vacation from Saturday, July 15 to Saturday, July 22. Regular office hours will be held Thursday and will then resume on Sunday, July 23. For the time that both Pastor Nancy and Suzanne are out please contact
Everett
for office matters or
Carol Cory
, the Deacon on Call for July.

August Community Worship| "God Makes a Way Out of No Way"
Each Sunday in August we will meet with our community worship partners, taking turns at each of our churches. At the end of the month, we'll worship together at Lubber Run Park amphitheater followed by a picnic at the pavilion there. Everyone is welcome; invite a friend! See below for topics, times and locations.

August 6, 10 am @ Arlington COB
"Feeding the 5,000"
Pastor Nancy preaching on Matthew 14:13-21
August 13, 10 am @ Arlington Forest UMC


"Jesus Walks on Water"
Pastor Alex preaching on Matthew 14:22-33
4701 Arlington Blvd. (at N Henderson Rd.)
August 20, 10 am @ Bethel UCC
Pastor Anne preaching on Matthew 15:21-28
4347 Arlington Blvd. (b/w N George Mason + Trenton St.)
August 27, 10 am @ Lubber Run Park
Several reflections on Exodus 1:8-2:10
200 N Columbus Street (at 2nd St. N.)
Summer Study Journal | 12 Weeks on Abrahamic Family Narratives
These messy narratives are full of complexity and promise that often hold a mirror up to our current society, perhaps more than we'd like. To dig deep, request from the
office
a booklet that is part devotional, part Scripture study, and part personal journal. Dive in with art, visio divina mediation, Scripture study, artist reflections, creative writing prompts and prayer. It is organized around the weeks of June 18 – September 3, but work through it at whatever pace/timeline you chose. Several weeks in June, July and the Lubber Run community service will feature messages on these scriptures that were foundational for Jesus.
More Details |
arlingtoncob.org/calendar
For more information on neighboring church, denomination and non-profit events listed, check the calendar at the above link or contact the office.
---
Volunteer + Give.
Volunteer at Brethren Nutrition Center |
This
Fri., July 14 + Fri., August 11
More volunteers are needed. Contact Cindy today to join in volunteering this Friday.
Each summer we volunteer together to serve food at Washington City COB's soup kitchen. We'll help prepare the days meal, serve it and help clean up. Sign up on the sheet in the narthex or contact
Cindy
to volunteer and join a car pool. Volunteer for one or both days, each day we'll work together from 10 am to 2:30 pm.
Rice or Oatmeal Bagging | Sunday, July 23, 11 am
Each summer, we pick a Sunday to gather after worship to bag rice or oatmeal for the Arlington Food Assistance Center (AFAC). Our Service Ministry Team budgets the bulk purchase of one of these non-perishables and counts on our community to work together to divvy the food into family portions for distribution at AFAC who lends us the funnels, sealing machines and other tools for production. Plan to stay after and pitch in! Contact
Diane
with any questions.
Volunteer Point Person Needed | September Shredding 4 Hunger Event
Every year we partner with Ann Wilson Reality to provide a document shredding truck service in exchange for non-perishable food donations for AFAC. This is always a very successful service project for Hunger Action Month in September. Much of the details have been confirmed, but because of a conflict with the NOAC conference, a point person is needed. The event will be September 9. Contact the
office
if you can volunteer.
---
Advocate.
Invite Your Legislators | Nigeria Briefing
The situation in Nigeria deserves to be at the forefront of humanitarian and foreign aid policy-makers' minds. The Office of Public Witness has prepared a briefing for
this
Tuesday, July 11 and is asking folks to invite their legislators to attend. Click
here
for more information and a sample email.
---
Media.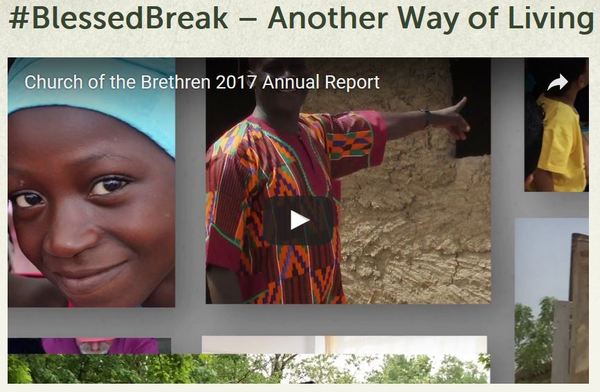 #BlessedBreak |
New devotion!
http://bit.ly/BlessedBreak59
The video from this #BlessedBreak was created by the Church of the Brethren for their 2017 Annual Report, first shared at the 2017 Chruch of the Brethren Annual Conference the other week. Read the prayer and Scripture paired with the video at the above link.
Worship Audio | Online
Listen again to this week's sermon, catch a sermon from a Sunday you were out or peruse the archives. Each Sunday message along with a selection of hymns and readings is posted online or subscribe on iTunes.

Brethren Voices | Dunker Punks Podcast
Brethren Voices is the TV show featuring what Brethren do as a matter of our faith. The newest episode features our very own Dunker Punks Podcast and includes interviews with Laura, Meloday and Suzanne. Watch online now! Watch in Arlington on Comcast 69/Verizon-FIOS 38 on Sundays at 6:30 pm, Wednesdays at 11 am.

Dunker Punks Podcast | New podcast! http://bit.ly/DPP_Episode35
Suzanne takes a turn at the mic, bringing back voices from conference of folks risking hope to serve others. May we hear them to fortify our faith, that together we can see each other through to God's revolutionary reality. Type in the case sensitive url to listen on the showpage or subscribe on iTunes. Listen by clicking the above link or subscribing on iTunes.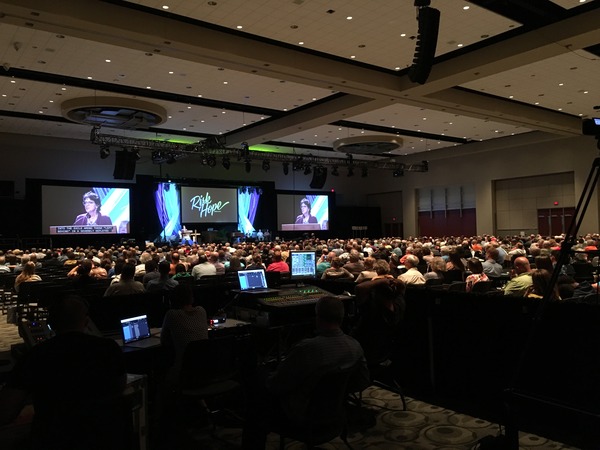 ---
Maxine

, Hazel's sister, broke two ribs and fractured a lung from a fall and is also struggling with Alzheimer's

Cindy's Mom

, left rehab yesterday

Sarah + Kathy

, special prayer requests from Cindy's friend, Dennis

Weimer Family

, in Colorado for Nancy's sister's memorial service

Karolina

, in the hospital in Baltimore for treatment, visits and calls are welcomed, send cards to the home address as she is expected to be released this week

Noel

, son of Marcia's friend Sandy, still working with doctors to figure out mysterious and serious dizzy spell

Elizabeth

, Gary S.' aunt, stable following a stroke

Miller Family

, following the unexpected passing of Debbie's dad

Joe

, Chris' family friend, facing resurgance of lymphoma after several years remission

Pastor Mike

, in rehab after organ transplant

Church of the Brethren in Nigeria (EYN)

, including 113 girls still captive
Keep in your ongoing prayers:
Minnie Simmons, Dorothy Fravel (Dee's mom), Theresa McCary, Erin Julca, Steve Shuss, Elizabeth Smucker, Carolyn Studds

Note:
Prayer concerns will ordinarily be listed for four weeks. If you would like one to be kept on or added back in, please let the office know. Names in bold are new to the list or updated this week.
---
Listen to Sunday's sermon:
http://bit.ly/ACoBMessage9July17
Paul tells the church that love is the only thing that could possibly overcome all the trials and roadblocks we encounter as a body. We must trust God while we bring our unique, but equally valuable gifts to the table. Membership in a community of faith isn't easy, especially if we're doing it right. Let us do our part to make the whole complete.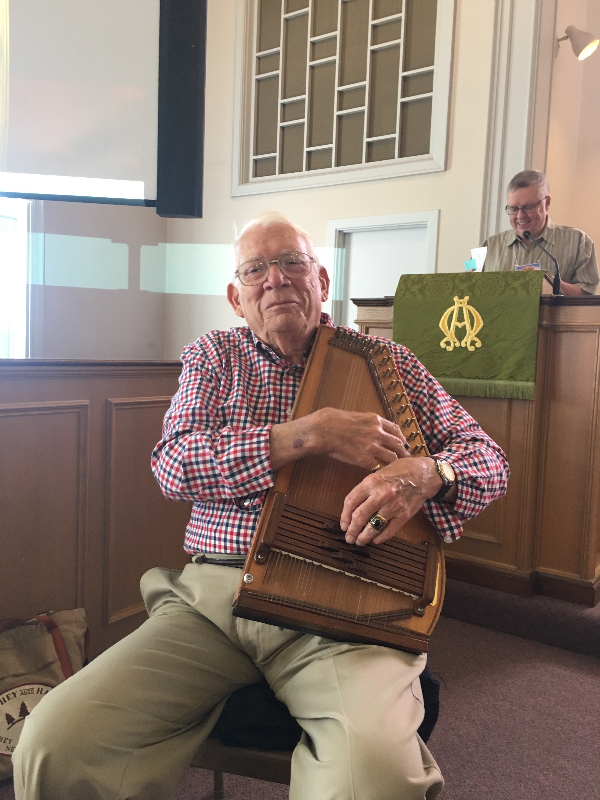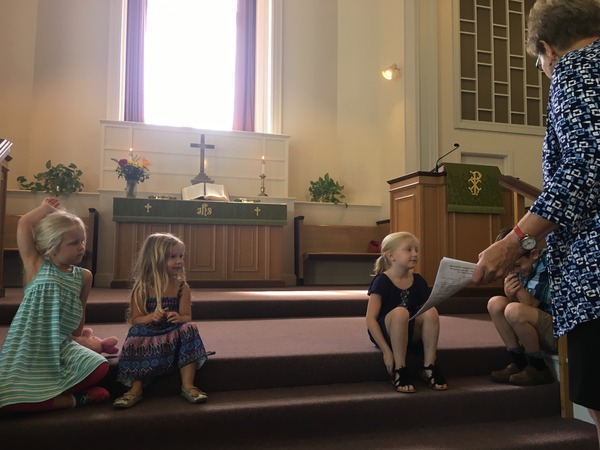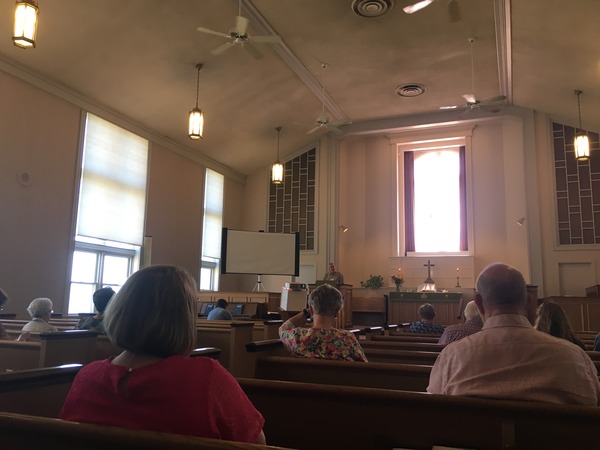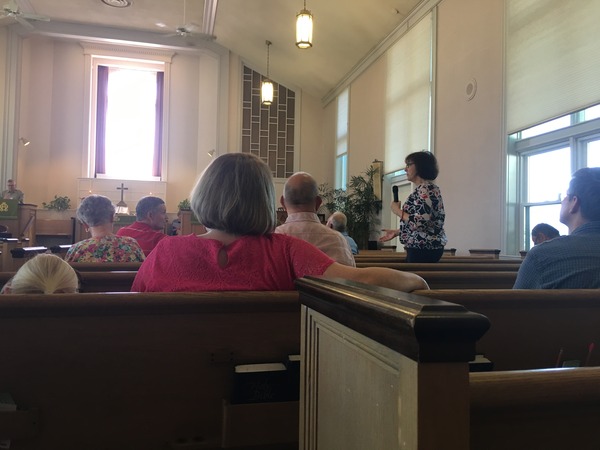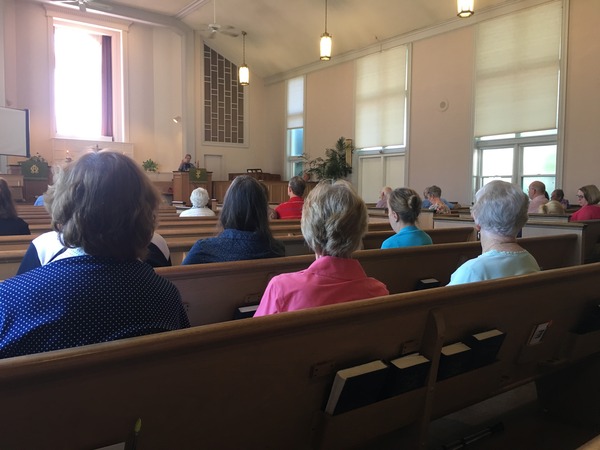 \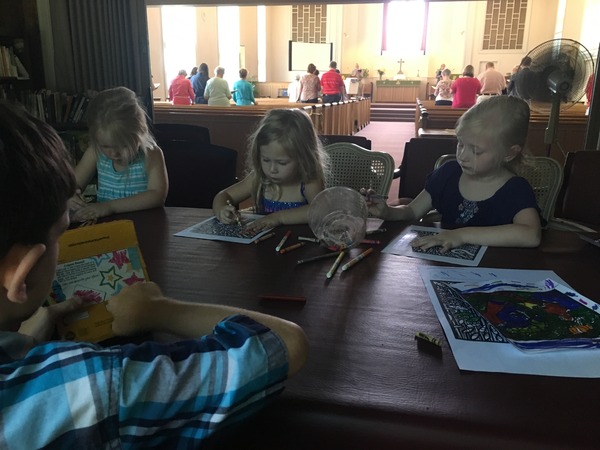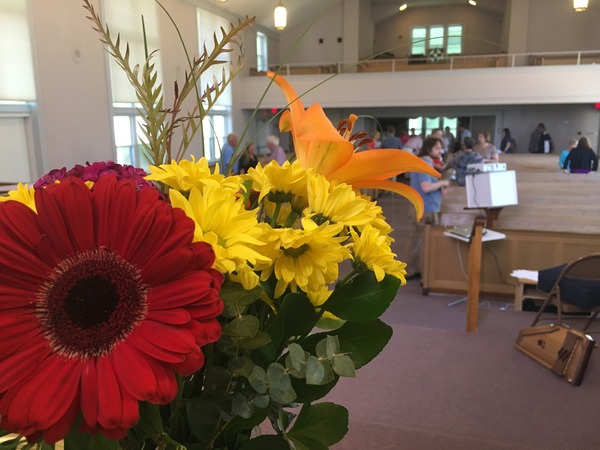 The beautiful flowers at the front of the sanctuary yesterday were in loving memory of Frank Gallego from his family.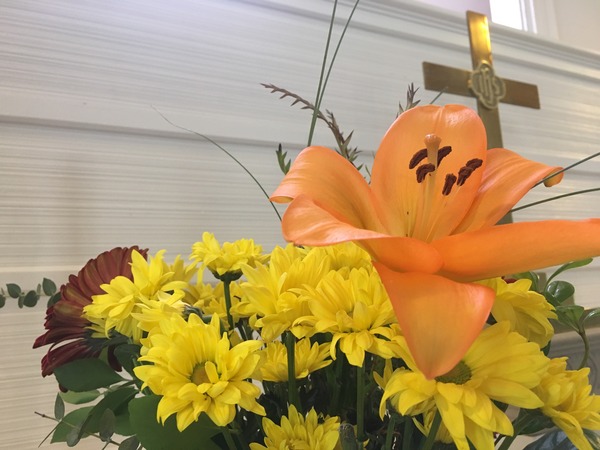 ---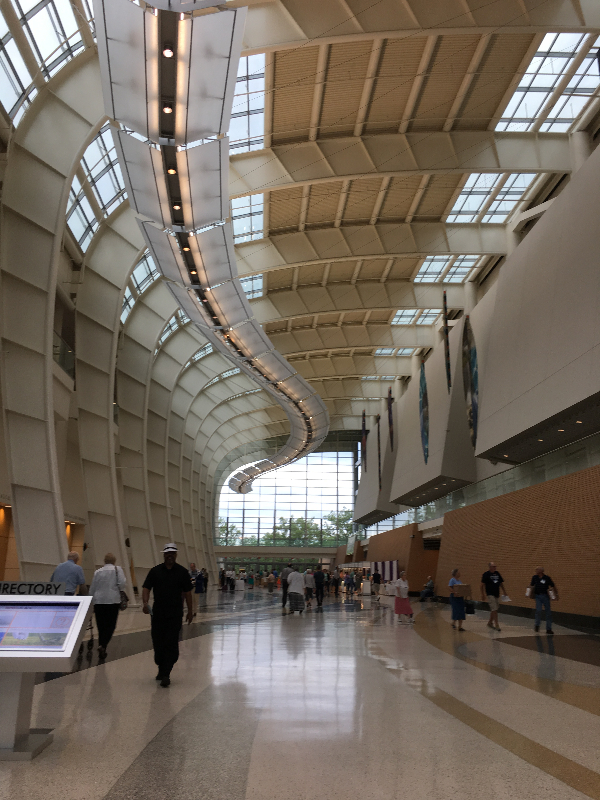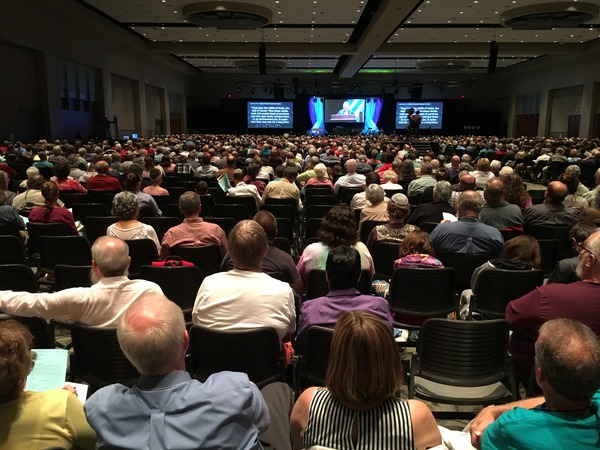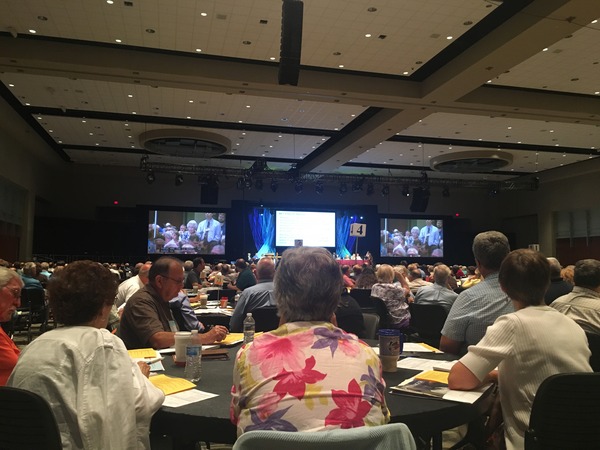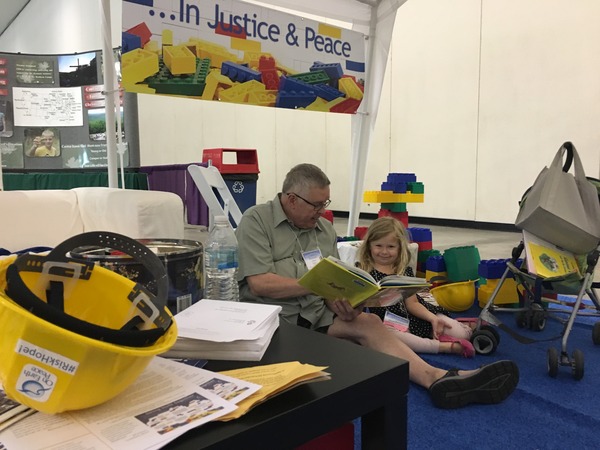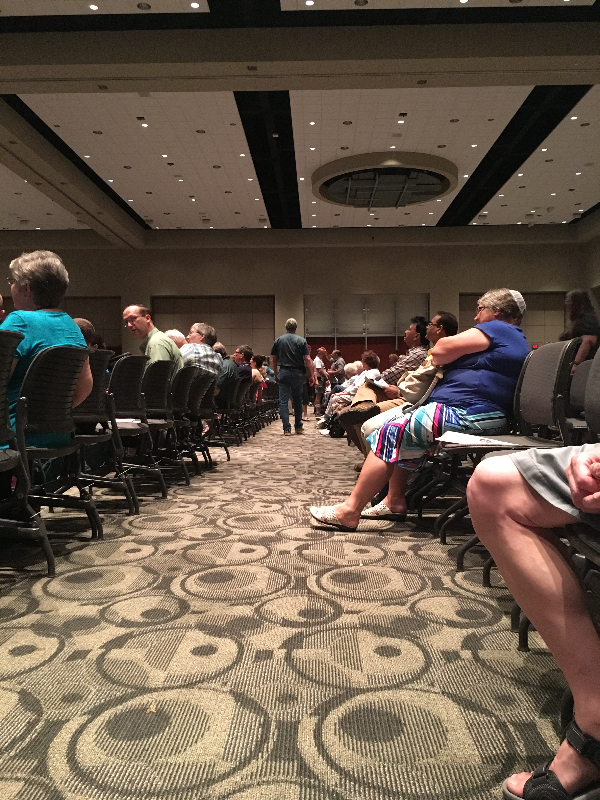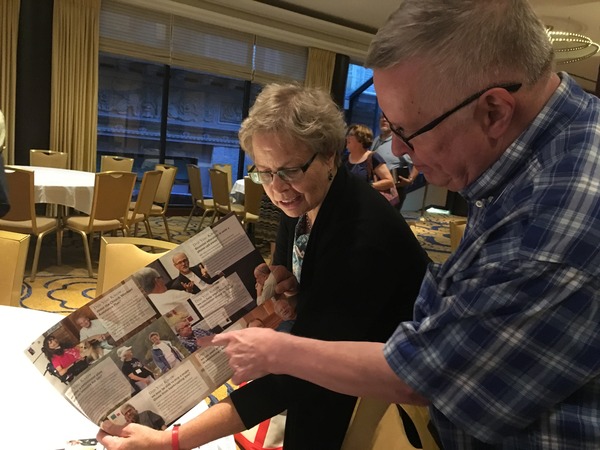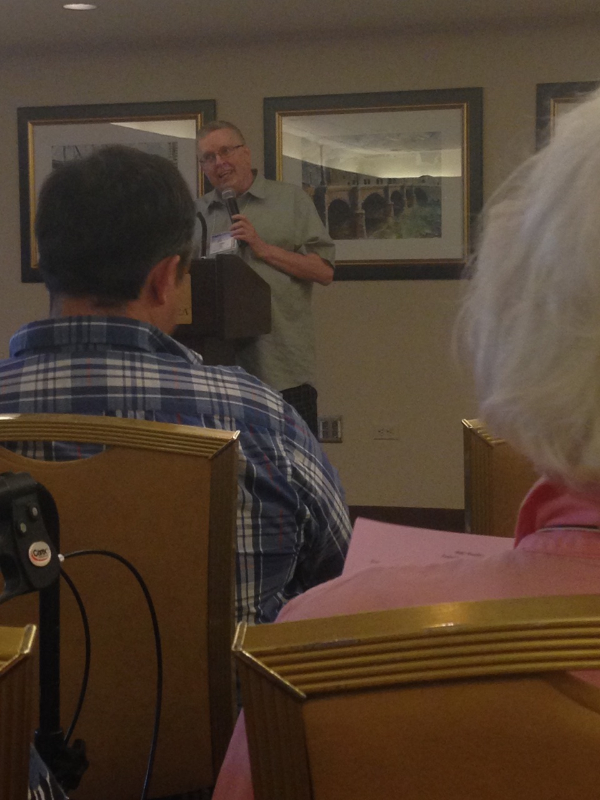 Charlotte Bear served as our delegate to Annual Conference in Grand Rapids, Michigan this year. Everett, Suzanne and Marylynne also attended to represent ACOB. They each reported back about their experience yesterday. Be sure to ask them any questions you have about the conference.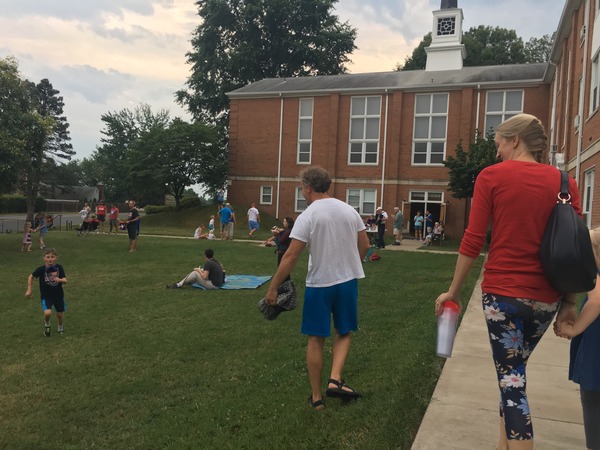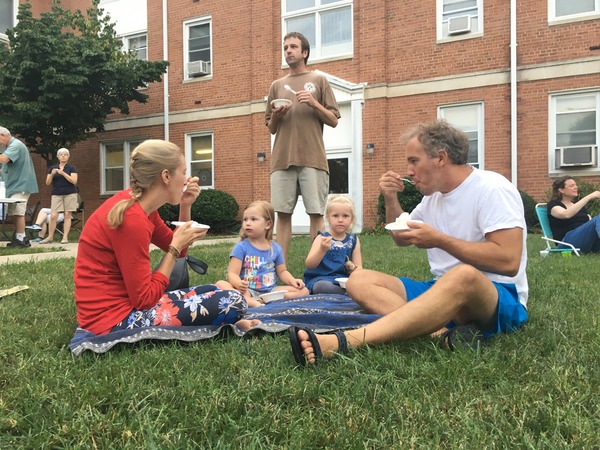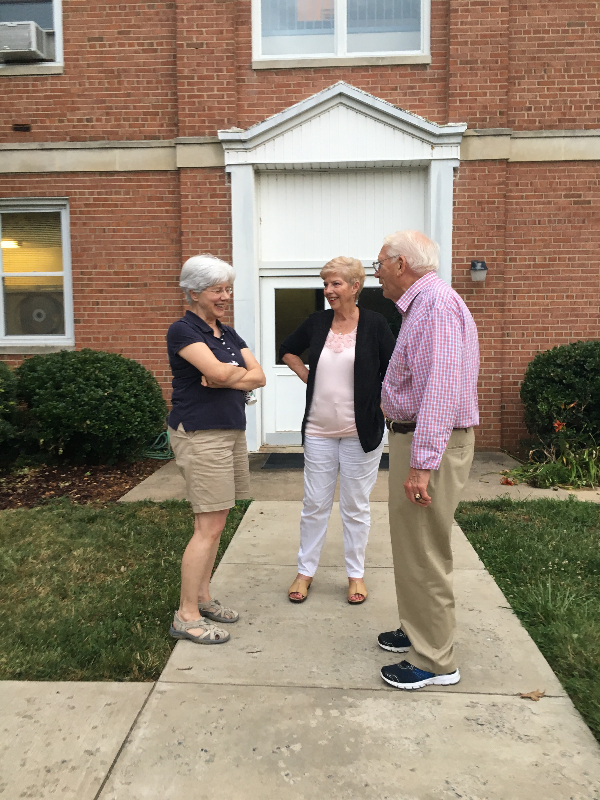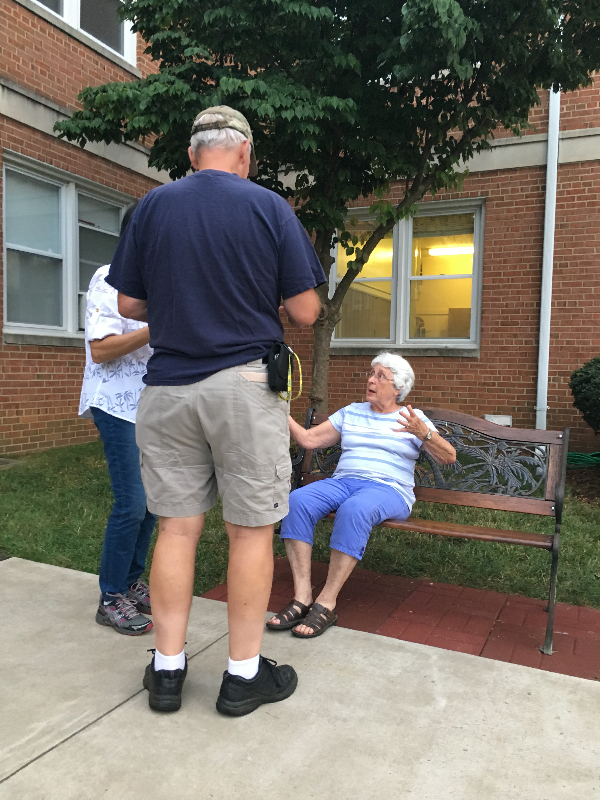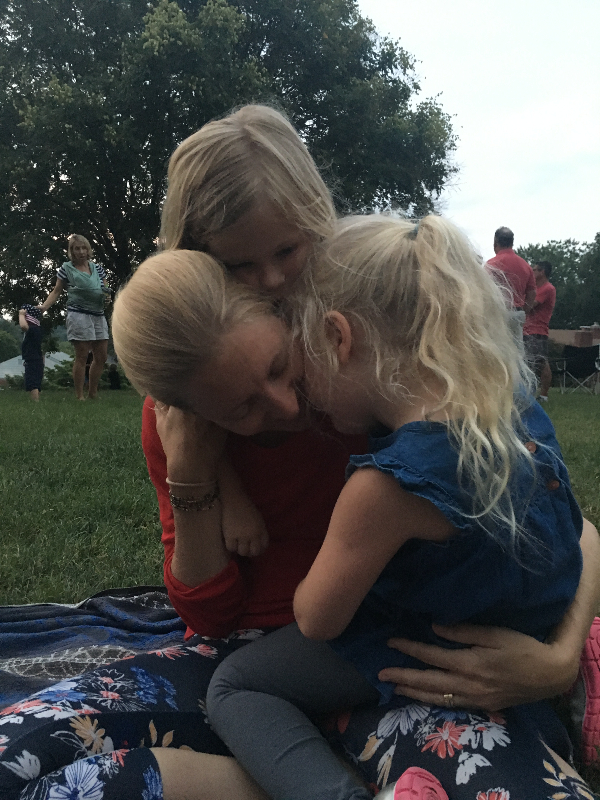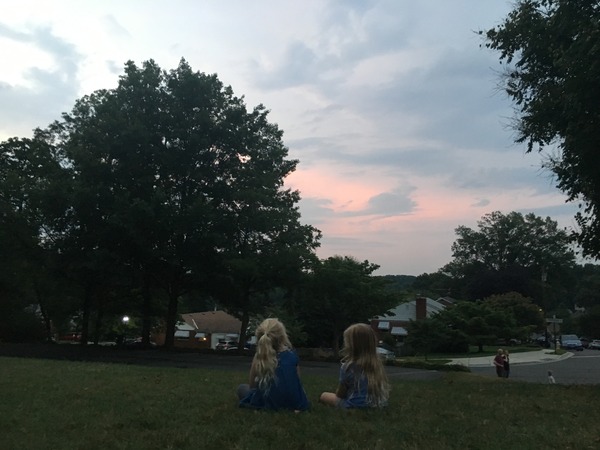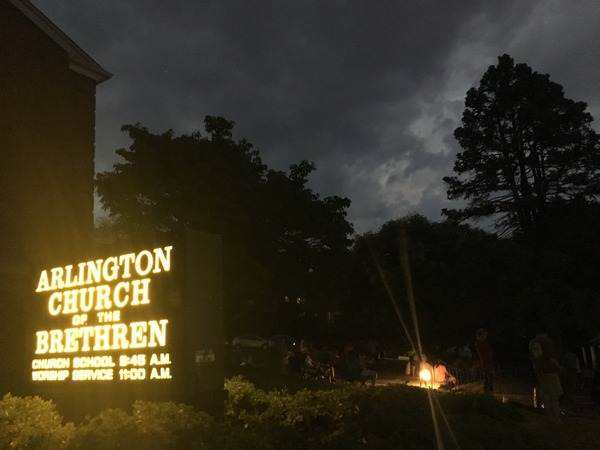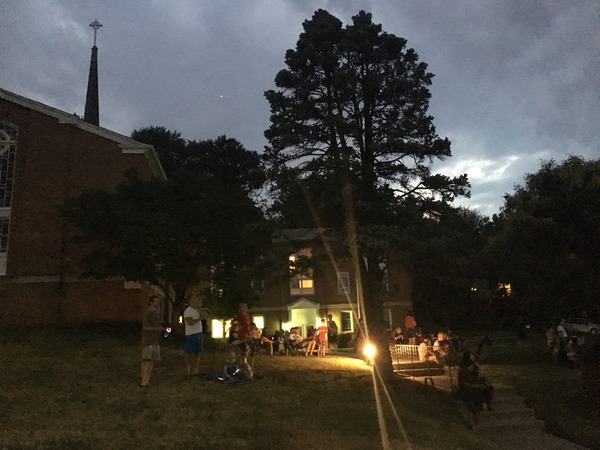 On July 4th we joined with our Boulevard Manor neighbors for our annual community ice cream social. It was a large turnout playing and socializing on the lawn until after the sun set to see the DC fireworks which still reach above the treetops!