ACoB E-Bulletin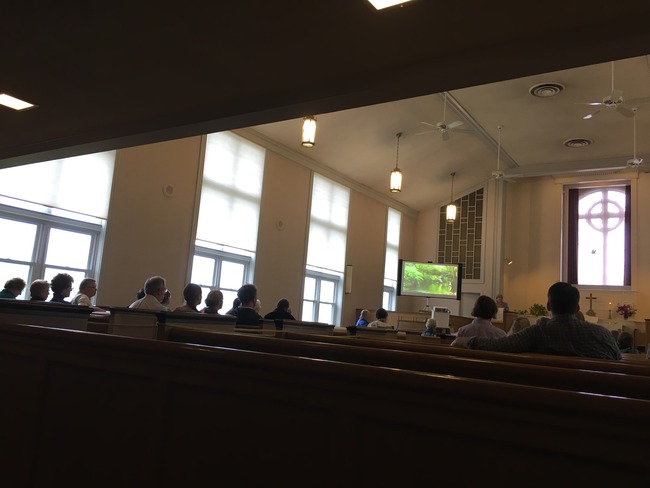 Because Service Doesn't Stop on Sundays.
Robyn, you are a unique, gifted child of God and a blessing to our vital faith community.
This e-update is just one way we connect with each other as together,
we live for the glory of God and our neighbor's good.

---
Boulevard Manor Civic Association, 7-8 pm, downstairs
All Function Groups Meet, 7:30 - 9 pm
Tuesday

.
Iglesia de Restauracion Pacto Eterno, 7-9 pm
Bell Choir Practice, 7-8 pm
Kaizen Karate, 6:30 - 7:30 pm
Community Choir Practice, 7:30 pm at AFUMC

Children's Play Group, 10:30 - 11:30 am in church nursery

Volunteering at AFAC, 8:30 - 10:30 am,

more details


MAD Disaster Response Auction, 9 am -2 pm,

more details




Iglesia de Restauracion Pacto Eterno, 5-9 pm



Sunday

.
Combined Sunday School with Doorways, 9:45 am,

more details
May 13 - ACoB Young Adults Gathering
May 14 - Deacon + Caregiver Bridgewater Visit,
more details
May 14 - AFAC's Stamp Out Hunger Food Drive,
more details
May 15 - Taste of Arlington for AFAC,
more details
May 19 - Refugee Services Info Session,
more details
May 21 - Dranesville CoB Yard Sale + Fish Fry,
more details
May 22 - Big Sunday School + Worship Outside
May 30 - Executive Committee Meeting
June 5 - Unity Sunday Worship + Picnic
June 5 - Biking for Peace,
more details
Dunker Punks Podcast | http://bit.ly/DPP_Episode6
The latest episode features Nate Hosler, Director of the Brethren Office of Public Witness talking with Segma Asfaw at the World Council of Churches and Jeff Boshart with the Global Food Crisis Fund, and introducing us to the vulnerable state of being without a nationality. Stateless people are legally invisible beyond the margins and without the basic human rights we take for granted. Beyond listening to their story, let us do all we can to make them known.

One Great Hour of Sharing Special Offering | Extended Through May 8
Many people asked for more time to donate, so this special collection has been extended through May 8. Checks can be written to Arlington Church of the Brethren with a memo line designating "One Great Hour of Sharing." Contact Marcia with questions.

One Great Hour of Sharing is a special ecumenical offering that makes the love of Christ real for individuals and communities around the world. Together, we raise funds for disaster relief, refugee assistance and developmental aid. It began in the late 40's to help with reconstruction after WWII. The title was first used in 1950 to symbolize the fact that so many different churches were joining together. Ever since, the purpose has remained the same, as a special collection to assist others in rebuilding their lives after disaster and hardship. Specific allocations differ in each denomination. Our donations will go to Brethren Global Mission, Brethren Disaster Ministries, Brethren Volunteer Service and Brethren Workcamps.
Deacon + Caregiver Bridgewater Visit | May 14
Join in a group visit to our friends in Bridgewater, VA: Lucile, Nelson, Catherine, Wes, Jane and Charlotte. We'll plan to arrive in Bridgewater at 11:30 am and depart at 2 pm after lunch. Sign up by May 8 on the sheet in the narthex to drive or attend. Contact Robyn with questions.

MAD Disaster Auction | May 7, 9 am - 2 pm
The Mid-Atlantic District (MAD) Disaster Response Auction raises money to help victims recovering from disasters around the world. It is held at Carroll County Agricultural Center in Westminster, MD. In addition to the auction, the event includes homemade food and other treats for sale and also offers onsite child care.

Combined Sunday School with Doorways | Sun., May 8
Don't miss this special presentation by Doorways on Mother's Day. A representative from the organization will join us during the Sunday School hour to talk about the problems faced by women and children escaping domestic violence and the services provided by Doorways to such families. Contact Marcia with questions.

Refugee Services Info Session | Thurs., May 19
Attend this Lutheran Immigration and Refugee Services meeting to learn more about a potential church initiative to sponsor a family fleeing violence in Syria. Contact Debbie with questions.

Dranesville CoB Yard Sale + Fish Fry | Sat., May 21, 10 am - 4 pm
This event by our neighborhing congregation in Herndon is a fundraiser for the Church of the Brethren in Nigeria (EYN). Email DCOBOffice@aol.com or call 703-430-7872 for more details.

Worship Audio | Online
In case you miss a Sunday service, sermon audio along with a selection of hymns and readings is posted online or subscribe on iTunes
Coloring Book Collection | Throughout May
With children out of school for the summer months, our nieghbors relying on AFAC food assistance often have to bring their kids along to pick up food. The wait can be long and coloring books can help the kids pass the time. Place donations in the collection basket in the office hallway.

AFAC Service Saturday | Sat., May 7, 8:30 am
Serve our community as a community this Saturday at the Arlington Food Assistance Center (AFAC, 2708 Nelson St.). Eight or so volunteers are needed to help distribute food. Contact Diane today to volunteer.
Stamp Out Hunger Food Drive | Sat., May 14
This is the anual food drive in partnership with the post office. Current volunteer opportunities for the event include handing out and posting flyers and signs beforehand or planning to pick up food from the post office afterwards. ACoB will host a sign and has volunteers handing out flyers in the Boulevard Manor neighborhood. Contact Suzanne if you'd like to help. Arlington residents can also donate food to AFAC by setting it out for your letter carrier to pick up on May 14. Most needed items are low-sugar cereal, canned low-sodium soup, canned tomato products and canned tuna. No glass items, please.

Taste of Arlington for AFAC | Sun., May 15
Taste of Arlington is a large street festival in front of Ballston Mall. For every volunteer that helps set up (May 14, 6-10 pm), run (May 15, 2:30-7 pm) or clean up after (May 15, 6-9 pm) the event, AFAC will receive $50. Volunteers themselves receive a free taste ticket to use at the event. Register online: http://www.ballstonbid.com/taste/volunteer.

Prepare Meals |

Tuesdays and Fridays
Ongoing health appointments make prepared dinners a big help for the Walkin-Haskes at this time. Sign up in the narthex or contact Silena if you can help. She is keeping a schedule so our efforts are spread over time for the family.
Volunteer to Host Bikers for Peace | Sun., June 5
Michael Himlie and David Jones will bike 100 miles each day for 50 consecutive days in all 50 states to raise $100,000 for organizations devoted to active non-violence and peacemaking. They will be in our area on June 5 and need a place to stay that evening. Volunteer to host 2-4 people who have a local speaking engagment that night and need to rise early (4 or 5 am) the next morning. And save the date for that speaking engagment. Our Service to World function group is currently helping to coordinate it. Contact Marcia to volunteer.
Mary Smith's family + friends

, mourning her passing Sunday afternoon. A celebration of her life will be held on Saturday, May 7 at 2 pm in Luray, VA.
Alan

, Hazel's son, experiencing health problems
Charles

, Hazel's son, needs lung surgery
Affeldt Family

, Melody's good friend's aunt suddenly passed recently
Jeff,

home and progressing in recovery from major surgery
Briana

, supporting her parents through serious health concerns
Karolina

, receiving treatment for bone cancer

Rich Haske, Karolina's husband, Briana's father, home recuperating

Jummai Paul,

kidnapped Chibok girl and others




Church of the Brethren in Nigeria (EYN)
---
Worship Notes.
Hear Sunday's sermon along with a selection of hymns and readings: http://bit.ly/ACoBMessage2May2016
Thirty-eight years is a long time to experience a particular way of life. At some point an adjective describing you becomes the noun that is your identity, and it's hard to turn away from. When our own memories call us to dwell in the past, or romanticize the last 38 years, Jesus is there calling us to stand up and walk. At the Pool of Bethsaida, Jesus asks the man, who'd been sick for 38 years, "Do you want to be healed?" In that moment the power to change his circumstance is with the sick man.

When found and asked why he'd broken the Sabbath to heal this man, Jesus explained that it is who he is. This is unapologetically how he spends his Sabbath, because he's got things to do for his Father. Our honesty about what we do on Sundays and what we do living the Jesus way—about who we choose to be—could bring hope and healing to a suffering world. When presented with the opportunity to be healing water, will we be there to help people get up and walk? May we also tend to our Father's business.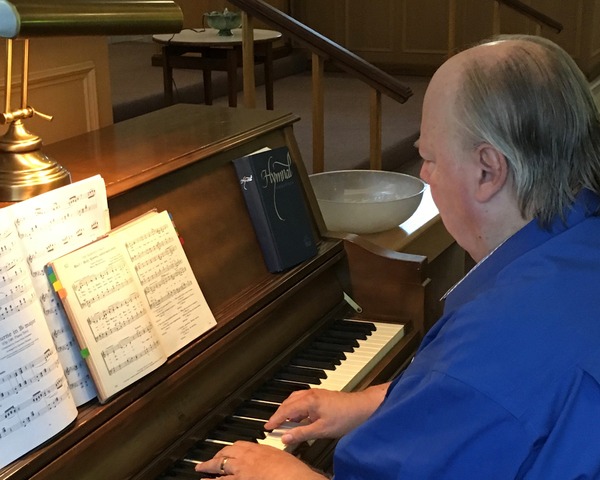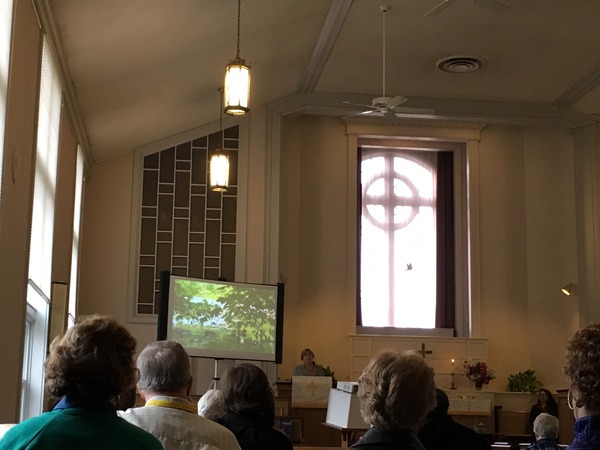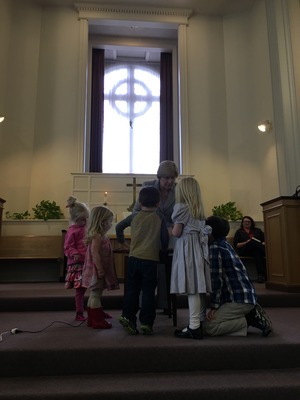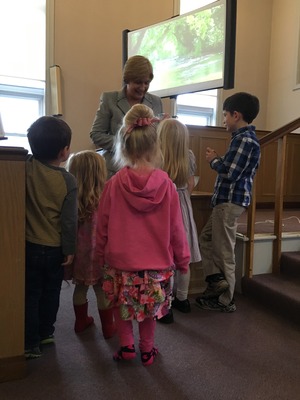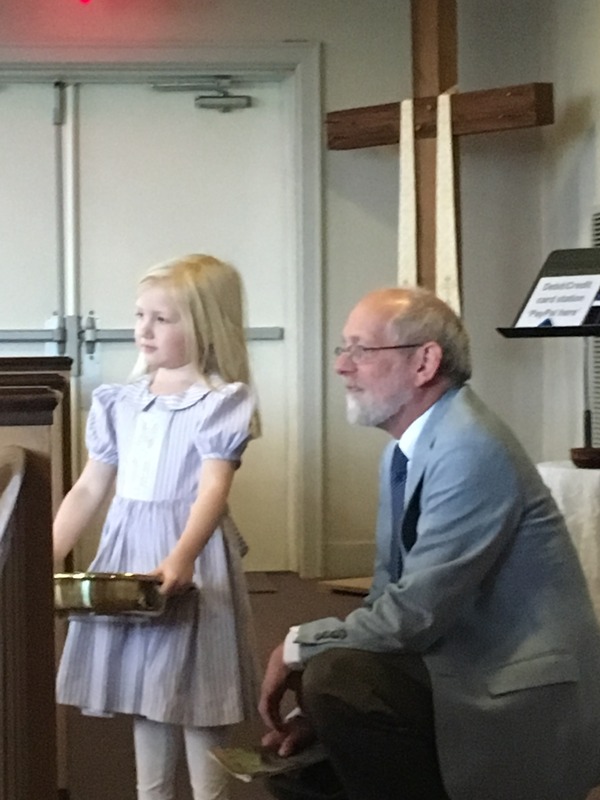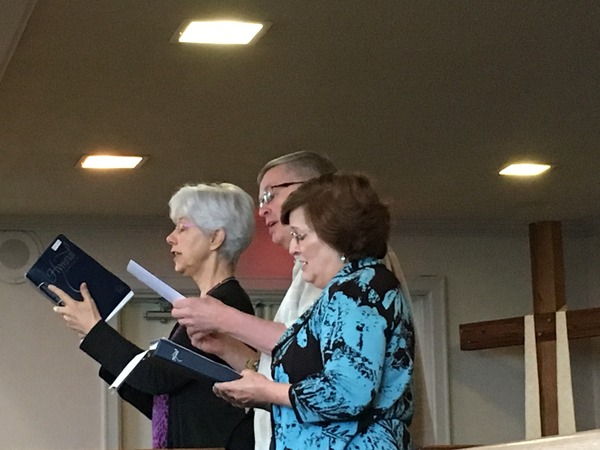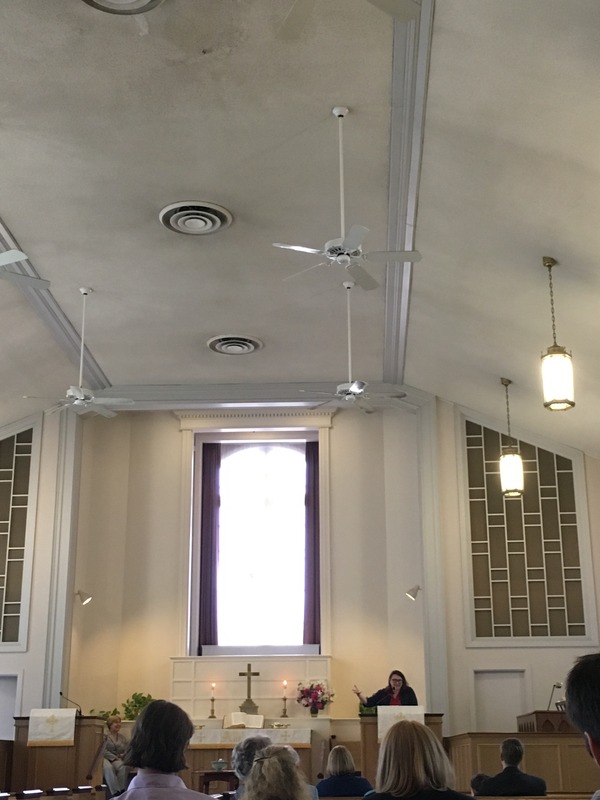 Pardon the delay! This edition of the E-bulletin was mis-scheduled. It will return to it's regular Monday morning delivery next week.
Arlington Church of the Brethren

Office Hours

Wednesday

|

6:30 - 9:30 pm

Saturday |

8:00 - 11:00 am

Contact

Tel: 703-524-4100

Mobile (call anytime): 571-243-5344
Fax (call ahead): 703-524-4109
ACoB@ArlingtonCoB.org