ACoB E-Bulletin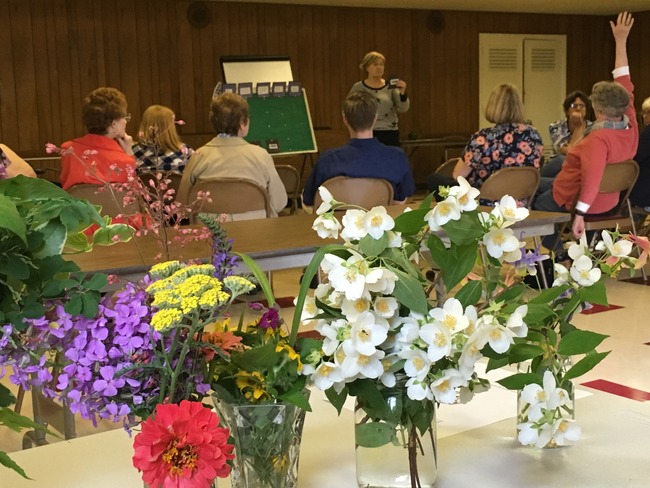 Because Service Doesn't Stop on Sundays.
Suzanne, you are a unique, gifted child of God and a blessing to our vital faith community.
This e-update is just one way we connect with each other as together,
we live for the glory of God and our neighbor's good.

---
Iglesia de Restauracion Pacto Eterno, 7-9 pm
Thursday

.
Breakfast Bunch, 8 am at Metro 29 (4711 Lee Hwy)


Kaizen Karate, 6:30 - 7:30 pm


Community Choir Practice, 7:30 pm at AFUMC

Children's Play Group, 10:30 - 11:30 am in church nursery

Iglesia de Restauracion Pacto Eterno, 5-9 pm
Sunday

.
Last Day to Donate Coloring Books + Crayons to AFAC,

more details



May 30 - Executive Committee Meeting
June 1 - Worship Team Meeting
June 2 - Do More 24 for Doorways,
more details
June 4 - Oakton CoB Community Flea Market + Bake Sale,
more details
June 4 - On Earth Peace Online Peace Training,
more details
June 5 - Unity Sunday Worship + Picnic,
more details
June 5 - AFAC Volunteer Appreciation Picnic,
more details
June 5 - Biking for Peace,
more details
June 6 - Board Meeting
June 10 - ACoB Young Adults Gathering
June 11 - Summer Worship Hours Start, 10 am
June 11 - Refreshments to Congratulate Graduates
June 11 - Lucas Scott Finet's Piano Recital,
more details
Do More 24 for Doorways | Thurs., June 2, 6 am + 8 am
Save the date and spread the word to support Doorways during United Way's "Do More 24" online giving day. Set your watch to give at 6 am or 8 am to help Doorways win $1,000+ bonus awards that could provide court advocacy to 15 domestic violence survivors or a year of dental checkups for 8 children. Learn more; invite your friends with a sample tweets, posts and email; and find the link to donate here: http://bit.ly/DoMore24Doorways

Community Flea Market + Bake Sale | Sat., June 4, 8 am – 1 pm
Oakton CoB's community flea market, with food and a bake sale will be held rain or shine. Sales space is available for a $15 donation to the church and must be reserved in advance. For information or to reserve sales space, see www.oaktonbrethren.org or call 703-281-4411.

This interactive, online webinar will give participants a brief introduction to the philosophy of Kingian Nonviolence Conflict Reconciliation, a methodology that was developed out of the teachings of Dr. Martin Luther King, Jr. by Bernard Lafayette, Jr., and David C. Jehnsen, who both worked directly with Dr. King. Learn more and register online:
http://bit.ly/PeaceWebinar
Unity Sunday Worship + Picnic | Sun., June 5, 11 am + 12 pm
Each year the three congregations that share our building share a worship service conducted in our three different languages: Cambodian, Spanish and English. Following worship, we enjoy a potluck where we learn about each other across cultures and language.
Volunteer for the volunteers! Help with set up and food distribution is currently needed. Otherwise AFAC volunteers should save the date to attend. Email
volunteer4afac@afac.org
with questions.
As part of celebrating his graduation from South Lakes HS in Reston and in lieu of an Open House, Lucas will be sharing his love of music with a piano recital at Oakton CoB. Lucas will be attending Elizabethtown College majoring in music therapy and at this recital he will feature his classical, college audition pieces. In the second half of the program, Lucas will introduce his incredible works of music composed for video games! Refreshments will follow the performance. Lucas' mom, Angela, interned here at ACoB and now serves as pastor of Nokesville CoB. RSVP to her at
pastor@nokesvillecob.org
.

Worship Audio | Online
In case you miss a Sunday service, sermon audio along with a selection of hymns and readings is posted online or subscribe on iTunes
Coloring Book Collection | Throughout May
With children out of school for the summer months, our nieghbors relying on AFAC food assistance often have to bring their kids along to pick up food. The wait can be long and coloring books and crayons can help the kids pass the time. Perferated coloring books are ideal, so children can more easily take home their art work. Place donations in the collection basket in the office hallway throughout the month of May.

Travellers for Peace Need a Place to Stay | June 5
On June 5, Michael and David will have daily biked 100 miles for 23 consecutive days and they will be looking forward to 2,700 more miles to bike: all to raise at least $100,000 for peace organizations like Christian Peacemaker Teams. They are in need of a place to stay the evening of June 5 after a bonus speaking event at Oakton CoB, co-hosted by ACoB and will leave around 4 or 5 am the next morning. If you can offer 2-4 people a room for the evening, contact Marcia.
Prepare Meals |

Tuesdays and Fridays
Ongoing health appointments make prepared dinners a big help for the Walkin-Haskes at this time. Sign up in the narthex or contact Silena if you can help. She is keeping a schedule so our efforts are spread over time for the family.
---
Pray. Call. Write.
Ralph Berg,

Robyn's good friend, being treated for congestive heart failure
John D.,

recovering from infection
Alan Thawley, friends + family,

Jo Ann's Grandnephew, grieving his wife's death during surgery for an ectopic pregnancy
Fred Thawley,

Alan's dad and Jo Ann's nephew, in ICU recieving treatment for leg blood clots




Stephen Jr.,

Ralph's nephew, at home recovering from a heart attack at age 35
Mary Smith's family + friends,

mourning her passing at age 99
Alan,

Hazel's son, experiencing health problems
Charles,

Hazel's son, needs lung surgery
Affeldt Family,

Melody's good friend's aunt suddenly passed recently
Minnie,

palliative care at Goodwin House, Rm 248, visitors welcome
Walkin-Haske Family,

ongoing health treatments
Jummai Paul,

kidnapped Chibok girl and others




Church of the Brethren in Nigeria (EYN)
---
#BlessedBreak.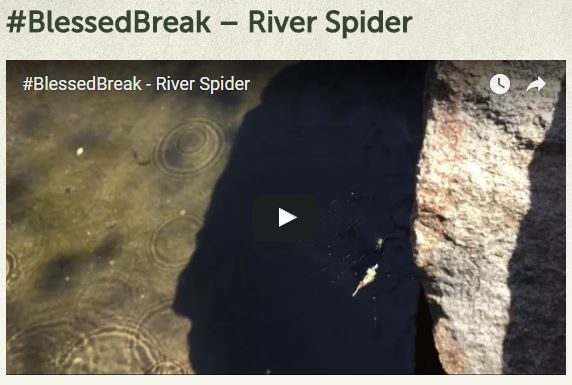 Check out the latest video devotional by clicking here:
http://bit.ly/BlessedBreak18
---
Worship Notes.
Hear Sunday's sermon along with a selection of hymns and readings: http://bit.ly/ACoBMessage_22May16
Experience is often our way into the assurance that God is with us, and so very often God is felt when we are immersed in God's creation—of which we are a part. Moving closer to nature helps us understand God as the continual creative presence in the world and makes a point of contact with the Holy. God spoke the world into being and it is good, beautiful, life sustaining, fruitful, interdependent, a responsibility, and place of rest. Our place in it is being and celebrating the delight of creation.

For more on eco-theology check out this special Dunker Punks Podcast episode from Earth Day: http://bit.ly/DPP_Bonus3

---
Pictures.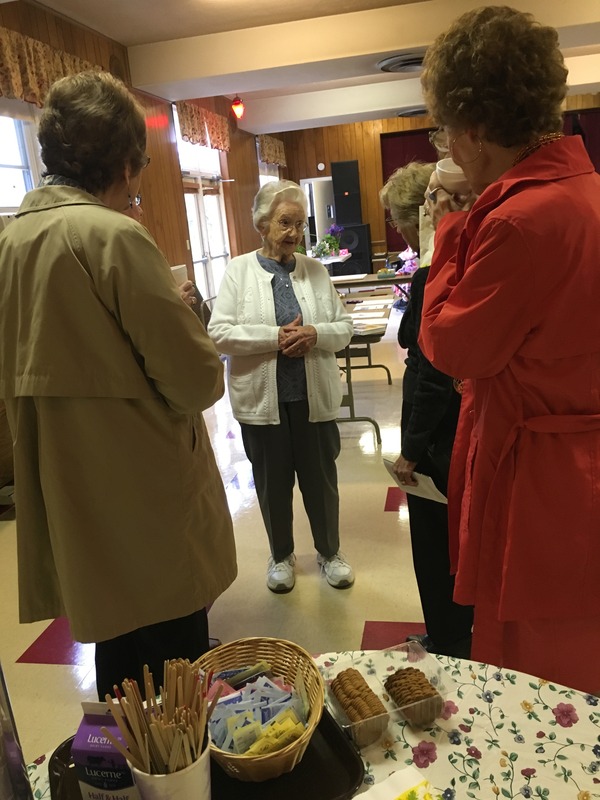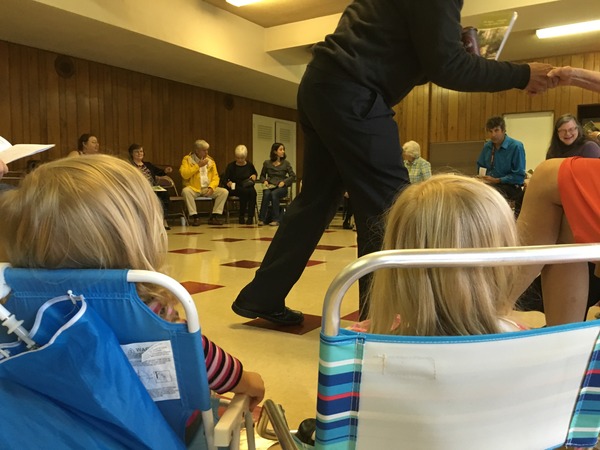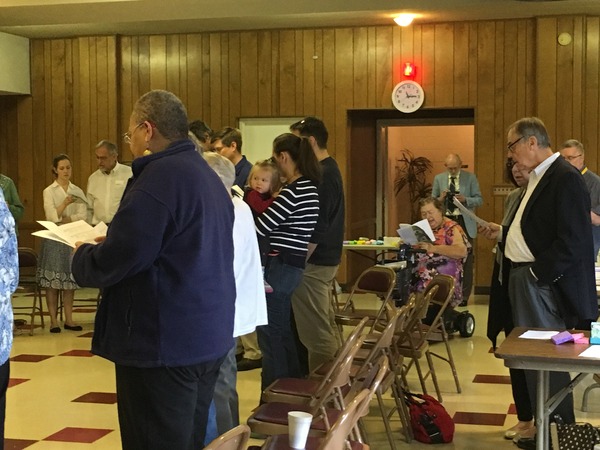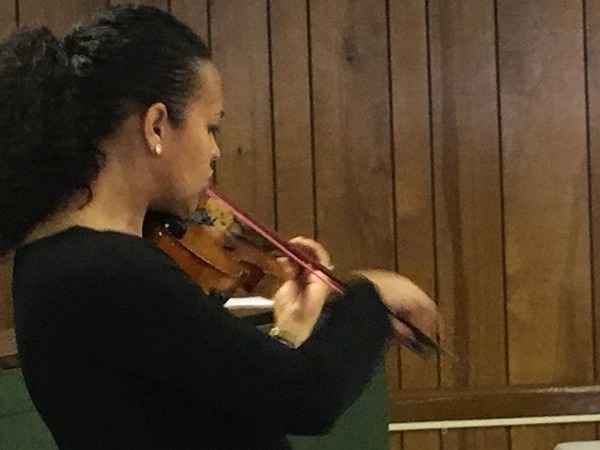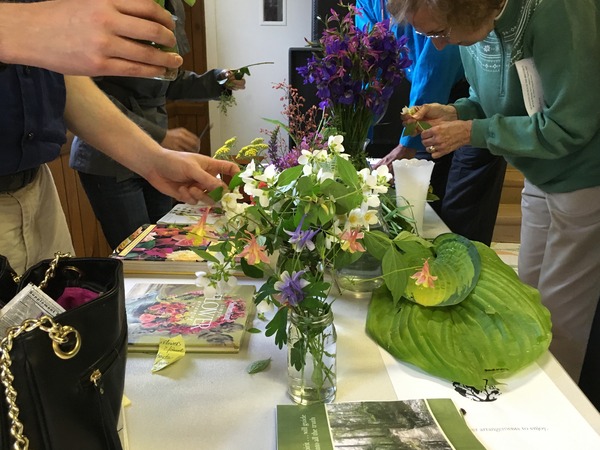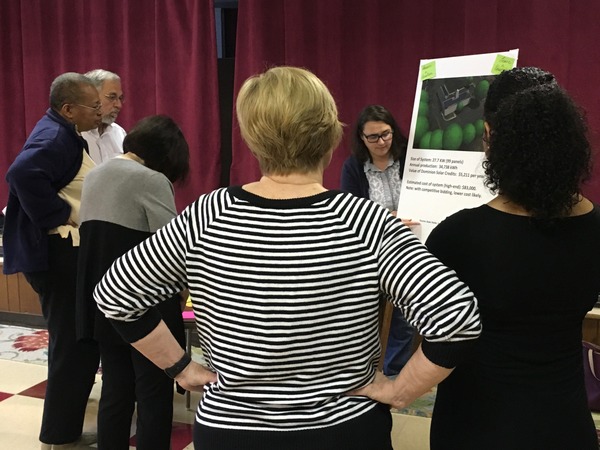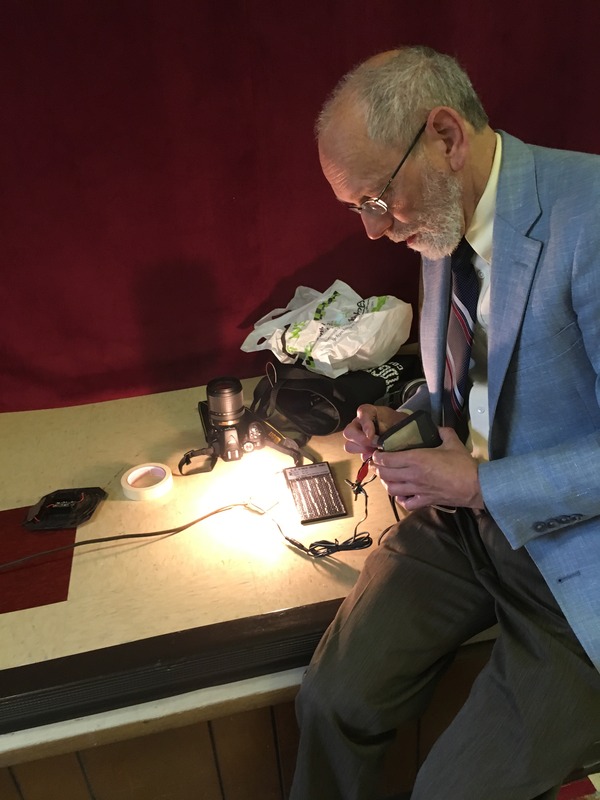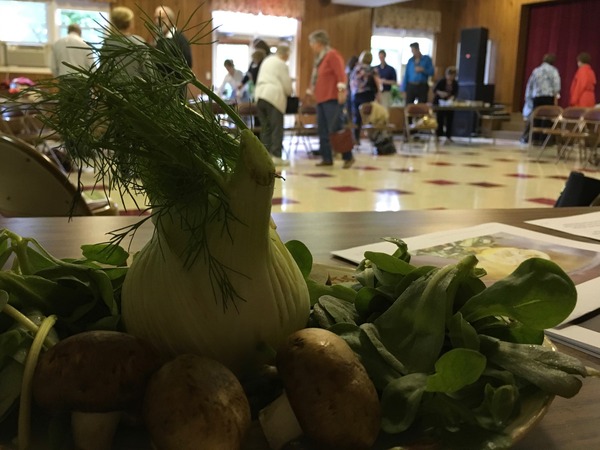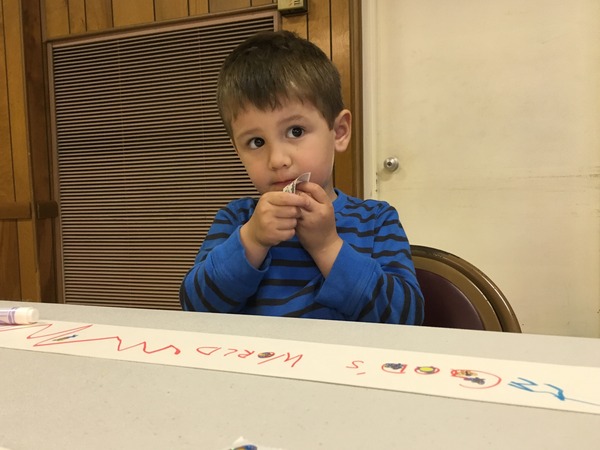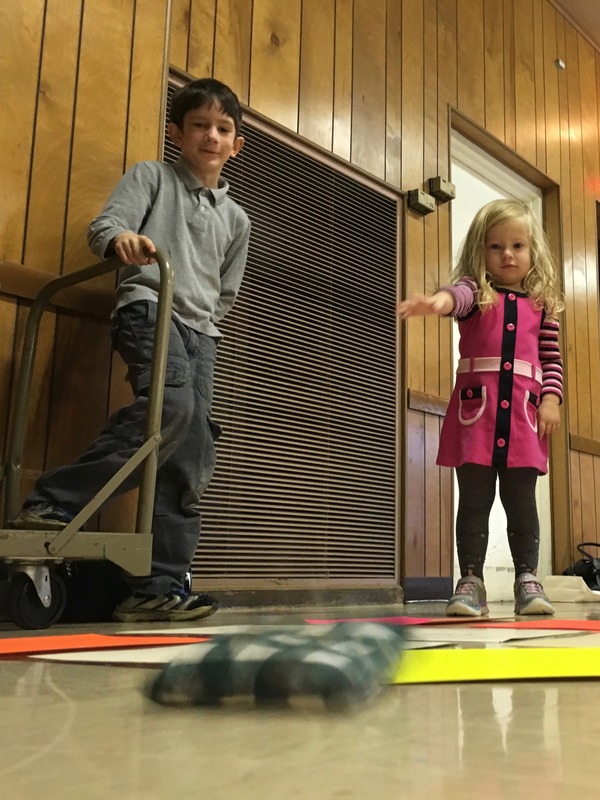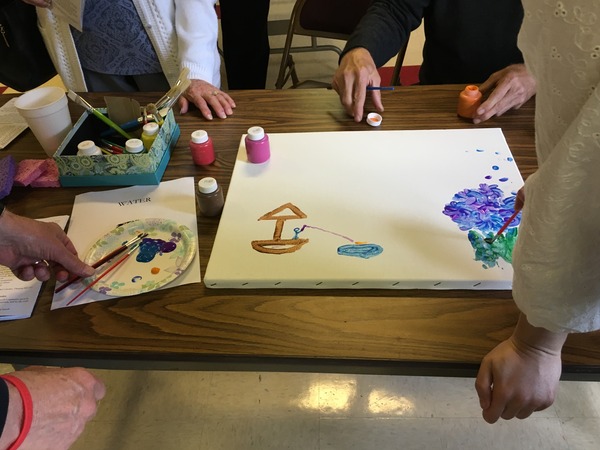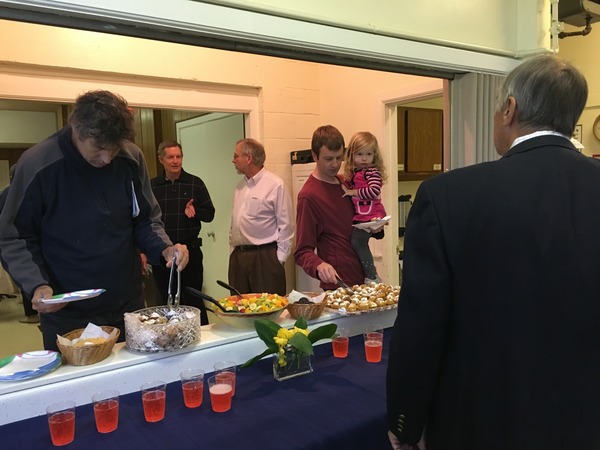 Arlington Church of the Brethren

Office Hours (call ahead)

Wednesday

|

6:30 - 9:30 pm

Saturday | 8

:00 - 11:00 am

Contact

Tel: 703-524-4100

Mobile (call anytime): 571-243-5344
Fax (call ahead): 703-524-4109
ACoB@ArlingtonCoB.org