God works for a flourishing vineyard producing the fruit the Divine requires. God's love and constant offer of reconciliation is there to help us when we "turn around" (repent) and get back to the work of the kingdom.

-

from yesterday's sermon
---
Monday.
•
Boulevard Manor Meeting in Fellowship Hall 7-8 pm
Tuesday

.
•
Iglesia de Restauracion Pacto Eterno, 7-9 pm
Wednesday.
•
Brethren Voices,

11am

,
more details
•
Handbell Choir, 7pm
Friday.
•
MAD District Conference, thru 10/14 at Frederick COB
• OAR Sing Out for Second Chances, 4-6pm, more details
Sunday

.
•
Sunday School,
9:45am
Fri., 10/20 - Power & Privilege conference, at Bridgewater CoB, more details
Sat., 10/21 - Fall Work Day, 9am - noon
Sun., 10/22 - All Church Baby Shower for Melody and James
Wed., 10/25 -

Young Adult DC Gathering

, 6:30pm
Sat., 10/28 - CROP Walk, 8am registration, more details
Sat., 10/28 - Shepherd's Spring Into the Dark Retreat, through 10/29
Sat., 11/4 -

Soup and Pie Bazaar

, 9am - 2pm, more details
Fri., 11/10 - Simple Living Weekend, at Brethren Woods, more details
Wed., 11/22 - Community Thanksgiving Service at ACoB, 7pm
---
More Details.
Sunday School Study
The Adult Sunday School class is studying Jim Wallis' book, America's Original Sin: Racism, White Privilege and the Bridge to a New America. We'll meet at 9:45am on Sunday mornings, upstairs.
C
Power, Privilege and the Journey Toward Justice
| October 20-22, Bridgewater, VA
Registration is now open for this timely conference event, co-sponsored by BMC and OEP. Facilitators Regina Shands Stoltzfus and Matt Guynn will help participants meet the goals of the weekend: to examine how power and privilege affects our individual and corporate lives; to analyze how power operates within the church; to learn new ways to use power to further nonviolent change; and to share experiences of liberation through storytelling, worship and conversation. CEUs are available. Registration cost increases October 9. For more information, click here.
CROP Walk
| October 28, 8am
This 5K/10K walk is part of a nationwide network of Hunger Walks sponsored by Church World Service to
raise funds to provide sustainable self-help and development, disaster relief, and refugee assistance around the world. Join us on Saturday, October 28 at First Presbyterian Church! Registration begins at 8:00am with the walk beginning at 9:00am rain or shine.
Simplify: A Simple Living Weekend | November 10-11, Brethren Woods Camp
Simple Living has been a core Brethren value since our earliest days as a denomination. But what does it mean to live simply in a busy, modern, 21st century world? What does it mean for us, for our relationship with God, and for the Earth? Join inspiring practitioners and experts on simple living as they offer practical, engaging, and hands-on workshops and experiences to help us consider what simple living looks like for us today. We'll have opportunities for worship, fellowship, and great food. More information here.
Big Bulletin | July, 2017 Edition
More Details |
arlingtoncob.org/calendar
For more information on neighboring church, denomination and non-profit events listed, check the calendar at the above link or contact the office.
---
Advocate, Volunteer + Give.
CWS Emergency Cleanup Supplies Needed
| October 11
Send a bucket of help! Emergency cleanup buckets for disaster relief will be assembled during district conference and your help is needed! See this list of supplies that are being accepted and bring your donation to church by October 11. If you would rather offer a monetary donation, checks can be made out to "Mid-Atlantic District Junior High" with "Buckets" in the memo line. Please note, all cleaning items must be new and liquids capped and securely tightened.
AO
OAR Sing Out for Second Chances
| October 15, 4-6pm
Join Offender Aid and Restoration for an evening of music and celebration of second chances for those who have been incarcerated. Local faith choirs will provide musical selections, along with speakers from OAR, a local provider of reentry services for those coming home after incarceration, to share personal reflections about the importance of giving second chances. Mount Zion Baptist Church, 3500 S. 19th St, Arlington. More information and online registration here.
VOICE Event
| October 15, 4pm
Join Pastor Nancy and others next Sunday at 4:00 pm (leaving at 3:00 pm) for a VOICE event with the Virginia candidates for governor as they answer key questions of interest to communities of faith. The event is being held at Patriot High School, Kettle Run Road, Nokesville, VA. For more information, see Pastor Nancy.
Soup and Pie Bazaar
| November 4, 9am - 2pm
Pitch in for our annual festival and fundraiser. Plan now to make soup and pie or to volunteer in the kitchen. Pull from storage your white elephant donations. Craft items and baked goods will be needed. More information coming soon!
---
Media.
Dunker Punks Podcast |
http://bit.ly/community40
In the most recent episode,

Emmett Witkovsky-Eldred meets with attendees of the 2017 Young Adult Conference. Through that conversation, young Brethren adults highlight their significance in the church.

Type in the case sensitive url to listen on the showpage or subscribe on iTunes.

Listen by clicking the above link or subscribing on
iTunes
.
Worship Audio |

Online
Listen again to this week's sermon, catch a sermon from a Sunday you were out or peruse the archives. Each Sunday message along with a selection of hymns and readings is posted online or subscribe on iTunes.


Brethren Voices | Miss Pennsylvania 2017
Brethren Voices is the TV show featuring what Brethren do as a matter of our faith. The episode for October features Katie Schreckengast, a member of the Church of the Brethren and recently crowned Miss Pennsylvania. Watch online now! Watch in Arlington on Comcast 69/Verizon-FIOS 38 on Sundays at 6:30 pm, Wednesdays at 11 am.


New! #BlessedBreak | http://bit.ly/BlessedBreak69
This week's video is a performance of 'Cornerstone,' composed by Brethren musician and composer Shawn Kirchner. The text is from Psalm 118, which Jesus quotes in Matthew 21, our scripture from Sunday. Shawn was the subject of an episode of Brethren Voices, and you can hear more of his music there.

---
Jim Wilson,

Joann's brother following recovery for bypass surgery

Steven Maxwell,

Ralph's brother, for his move

Theresa M

.,

entering hospice care

Edna

, Alma's sister, after a fall and pneumonia

Jill Carter

, friend of Shelley + Chris, facing surgery and cancer treatment

Dee and family

, following her mother's death

Birgitta D. and daughter Sophia

Carole C.

,

continuing health recovery

Hurricane Maria refugees and victims

Mexico earthquake refugees and victims

Hurricane Harvey and Irma storm refugees and victims

Gary

and family, following the death of his aunt Elizabeth

Karolina W

, recovering following treatments

Yoder Family

, transitioning at work ahead of overseas transfer next summer and mourning a close colleague and friend killed in a car accident

Church of the Brethren in Nigeria (EYN)

, including 113 girls still captive
Keep in your ongoing prayers:
Erin Julca, Steve Shuss, Minnie Simmons, Carolyn Studds

Note:
Prayer concerns will ordinarily be listed for four weeks. If you would like one to be kept on or added back in, please let the office know. Names in bold are new to the list or updated this week.
---
Listen to Sunday's sermon:
http://bit.ly/ACOBMessage100817
This week's sermon explores a strange saying from Jesus, who is talking about a vineyard…or is he? There are layers to this story! Our scripture readings included a dramatic interpretation of Matthew 21:33-46, too phenomenal to be captured in the podcast – you might want to check the passage out before listening.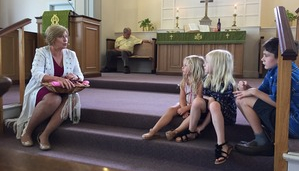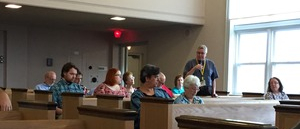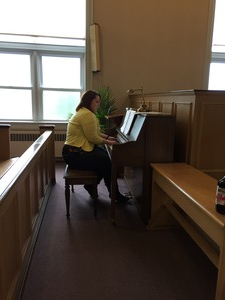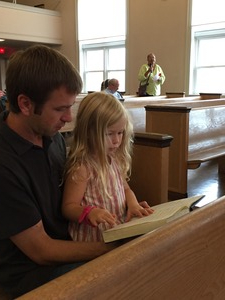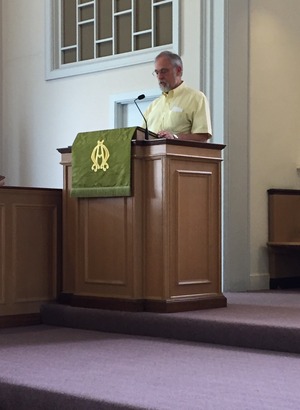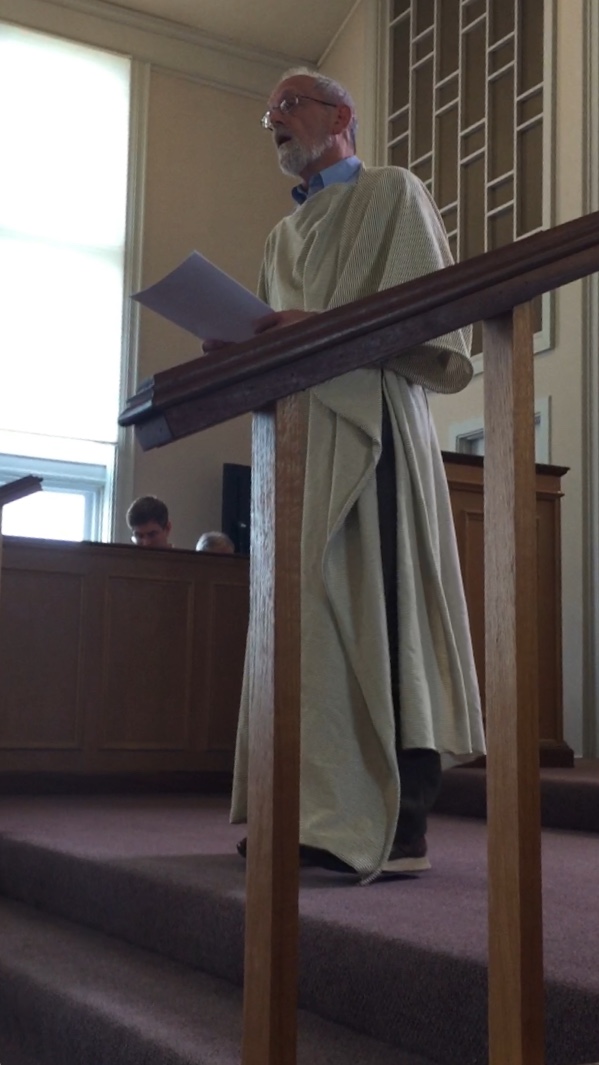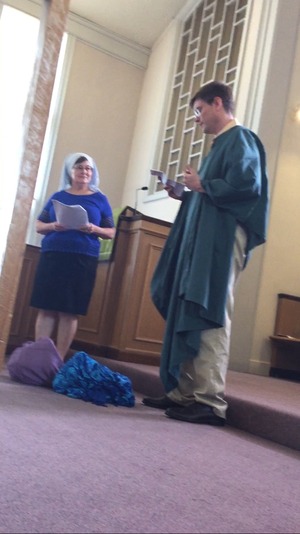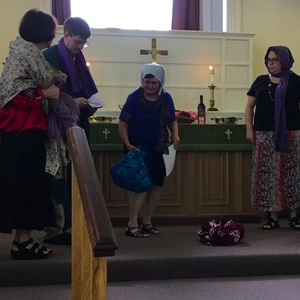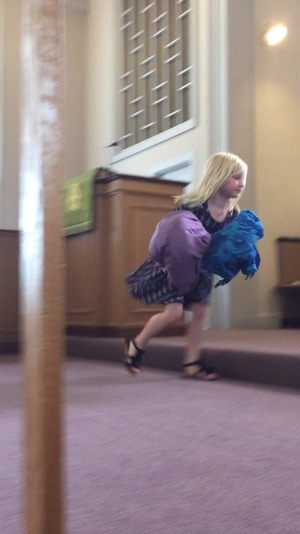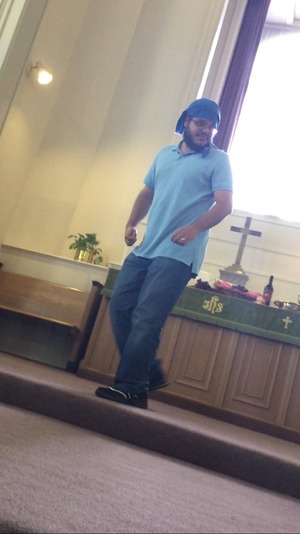 ---
More Pictures.
Check out a few of the friendly pooches that attended Wednesday evening's pet blessing: