As an African-American male, despite higher education degrees, dad never made much money. I have always been inspired how after dad paid the bills to sustain the family, he could always give something to the church and various caring and educational institutions. To this day, at the age of 94, now alone and on a fixed income, dad still religiously gives time and money to various places. The God of Abraham and Sarah and the God of my dad, Abraham Davis, Jr., still lives on in our hearts and souls. God and the Spirit spur us to action through our faith and thus we believe and we give. Today, let us give out of faith in the God of Abraham.
From yesterday's Call to Giving written and shared by Silena
---
•

Iglesia de Restauracion Pacto Eterno, 7-9 pm



•

Brethren Voices

, 11 am,

more details




•

Dinner + Intro to the UCC, 6:30 pm,

more details
•
Breakfast Bunch
, 8 am at 29 Diner (4711 Lee Hwy)
•
Centering Prayer
, 4 pm in library
•

Fellowship Hall Rental, 5-10 pm



Saturday

.
•
Yoga, 9 am in library
•
Iglesia de Restauracion Pacto Eterno, 5-9 pm
Sunday

.



•

Summer Hours

, Worship at 10 am,

more details




•

Brethren Voices

, 6:30 pm,

more details



Wed., 6/28 - Bible Study, 10:30 am at Goodwin House
Wed., 6/28 - COB Annual Conference, thru Sun., July 2
Sat., 7/1 - Volunteer at AFAC, 8:30 am
Sun., 7/2 - Song and Story Fest, thru 7/8, Camp Brethren Heights, MI
Sun., 7/2 - Community Worship at ACOB, 10 am
Fri., 7/14 - Volunteer at Brethren Nutrition Center, 10 am
Fri., 7/14 - ACOB Young Adults Gathering, 6:30 pm
Mon., 7/24 - 44th Brethren Bible Institute, thru 7/28, Etown College
Mon., 7/31 -

Executive Committee Meeting

, 7:30 pm
Sun., 8/6 - Community Worship at ACOB, 10 am
Mon., 8/7 -

Board Meeting

, 7:30 pm
Fri., 8/11 -

Volunteer at Brethren Nutrition Center

, 10 am
Sun., 8/13 -

Community Worship at Arlington Forest

, 10 am
Thurs., 8/17 - Shepherd's Spring's Sprint to the Spring
Sun., 8/20 -

Community Worship at Bethel UCC

, 10 am
Sun., 8/27 -

Community Worship + Picnic at Lubber Run

, 10 am
Dinner + Intro to UCC | This Wed., June 21, 6:30 pm
You're invited to a dinner and presentation to learn more about the United Church of Christ. Amid talks of creating a covenantal relationship with Bethel UCC to share our building, this special event is intended to provide a historical and theological overview of the United Church of Christ. Contact the
office
with any questions.
Summer Study Journal | 12 Weeks on Abrahamic Family Narratives
These messy narratives are full of complexity and promise that often hold a mirror up to our current society, perhaps more than we'd like. To dig deep, request from the
office
a booklet that is part devotional, part Scripture study, and part personal journal. Dive in with art, visio divina mediation, Scripture study, artist reflections, creative writing prompts and prayer. It is organized around the weeks of June 18 – September 3, but work through it at whatever pace/timeline you chose. Several weeks in June, July and the Lubber Run community service will feature messages on these scriptures that were foundational for Jesus.
Summer Hours | Worship at 10 am
Summer hours continue with Sunday School on break and worship starting an hour earlier at 10 am. Summer hours continue through the second Sunday in Septmeber. Contact the
office
with any questions.
More Details |
arlingtoncob.org/calendar
For more information on neighboring church, denomination and non-profit events listed, check the calendar at the above link or contact the office.
---
Volunteer + Give.
Volunteer at AFAC | Sat., July 1, 8:30-10:30 am
This is one of those special opportunities to serve our community as a community. At least 8 to 9 people are needed to assist with food distribution for the day. Make a commitment to help by signing up on the volunteer sheet posted in the narthex or contacting Diane.

Volunteer at Brethren Nutrition Center | Fri., July 14 + Fri., August 11
Each summer we volunteer together to serve food at Washington City COB's soup kitchen. We'll help prepare the days meal, serve it and help clean up. Sign up on the sheet in the narthex or contact
Cindy
to volunteer and join a car pool. Volunteer for one or both days, each day we'll work together from 10 am to 2:30 pm.
MAD District Disaster Response Auction | Collecting Change
Our folks who attended the MAD Disaster Response Auction brought back a big barrell of pretzels to enjoy and then repurpose the container for collecting change ahead of next year's auction. Save your change to drop in the barrell now in the narthex. Contact
Alma
with questions.
---
Media.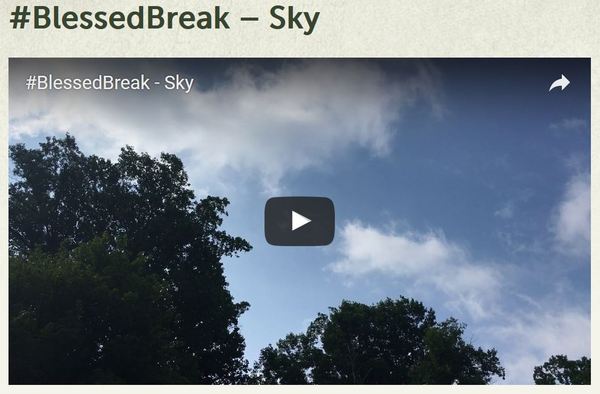 #BlessedBreak | New devotion!
http://bit.ly/BlessedBreak57
The prayer from this week's video devotion was adapted from the opening prayer written for Sunday's worship by Silena. Read the prayer and Scripture paired with a video of the windy sky at the above link.

Worship Audio | Online
Listen again to this week's sermon, catch a sermon from a Sunday you were out or peruse the archives. Each Sunday message along with a selection of hymns and readings is posted online or subscribe on iTunes.

Dunker Punks Podcast | http://bit.ly/DPP_Episode33
The Podcast turns the tables to feature our favorite Brethren TV show and get the story on the storytellers. Listen to Kevin Schatz interview Brethren Voices' producer Ed Groff and host Brent Carlson. Type in the case sensitive url to listen on the showpage or subscribe on iTunes. Listen by clicking the above link or subscribing on iTunes.

Brethren Voices | Dunker Punks Podcast
Brethren Voices is the TV show featuring what Brethren do as a matter of our faith. The newest episode features our very own Dunker Punks Podcast and includes interviews with Laura, Meloday and Suzanne. Watch online now!

The episode for May is still running on our local TV station. It features Portland Peace COB members talking about their switch to alternative engery cars and features some new electric cars shown at the Portland Auto Show. Watch in Arlington on Comcast 69/Verizon-FIOS 38 on Sundays at 6:30 pm, Wednesdays at 11 am.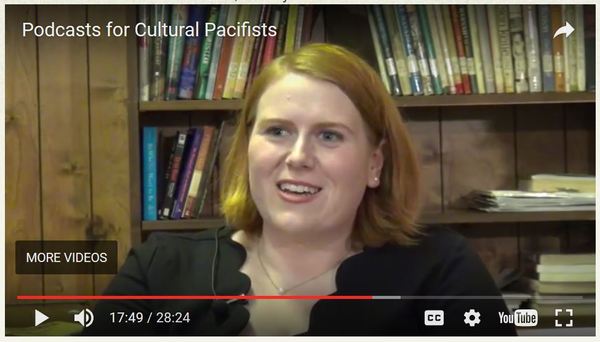 ---
Miller Family

, following the unexpected passing of Debbie's dad this week

Ralph + Andy

, celebrating 45 years together!

Silena

, as her office is reorganized in the coming weeks

Brenda's Family

, friend of Marcia who found her mother had passed when she went to pick her up for Brenda's son's wedding

Joe

, Chris' family friend, facing resurgance of lymphoma after several years remission

Bretzfelder Family

, Karl's mom, Deborah, passed away this week from complications of Parkinsons

Cindy's Mom

, health troubles

Karolina

, undergoing renewed health treatments

Carole Compton

, home from Manor Care following foot surgery

Donna Horn's family + friends

, Don's sister, passed at age 65

Elissa's family

, Vicki Tuck's friend whose sister, Sandy, died in a tragic car accident

Marie

, Marcia's friend, recovering from successful surgery

Weimer Family

, following the death of Nancy W.'s sister Becky who died peacefully after a massive stroke. Becky's daughter, Layla, was with her at the time.

Nixon

, Nancy W.'s grandnephew, healthy baby boy born to Becky's daughter Roya

Charlotte

, Nancy W.'s mom, recovering from hip surgery

Alan

, Hazel's son, recovering from surgery

Jummai Paul

, among the 82 Chibok girls recently released

Pastor Mike

, in rehab after organ transplant

Church of the Brethren in Nigeria (EYN)

, including 113 girls still captive
Keep in your ongoing prayers:
Minnie Simmons, Dorothy Fravel (Dee's mom), Theresa McCary, Erin Julca, Steve Shuss, Elizabeth Smucker, Carolyn Studds

Note:
Prayer concerns will ordinarily be listed for four weeks. If you would like one to be kept on or added back in, please let the office know. Names in bold are new to the list or updated this week.
---
God is intimately involved with human life, cares for us and has a vision far longer than our own. In Scripture (Genesis 16 and 21) which is known for its focus on the "chosen people," we have a very special promise to the "not-chosen." God's promised blessings, that came true for Ishmael and Isaac and their many children, are true for us also. We can trust that in and through, with or in spite of, circumstances, God acts towards God's purpose blessing all people.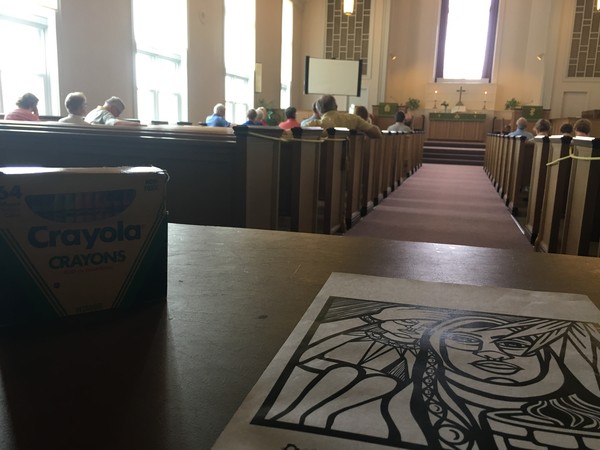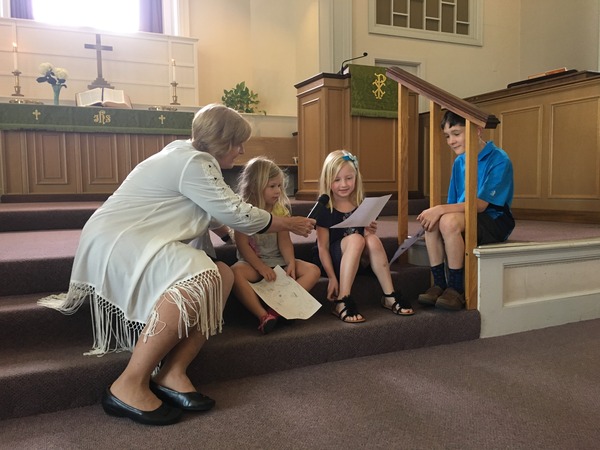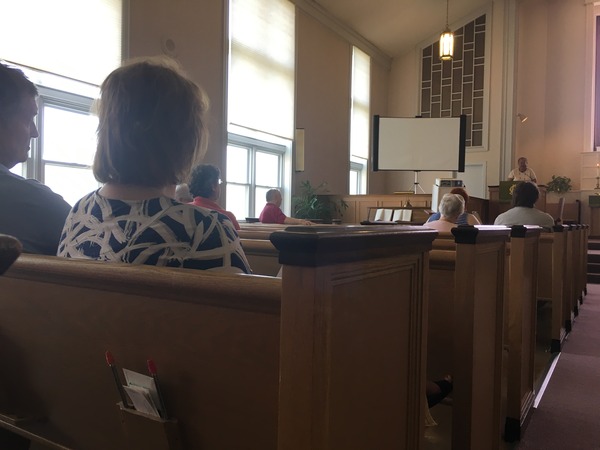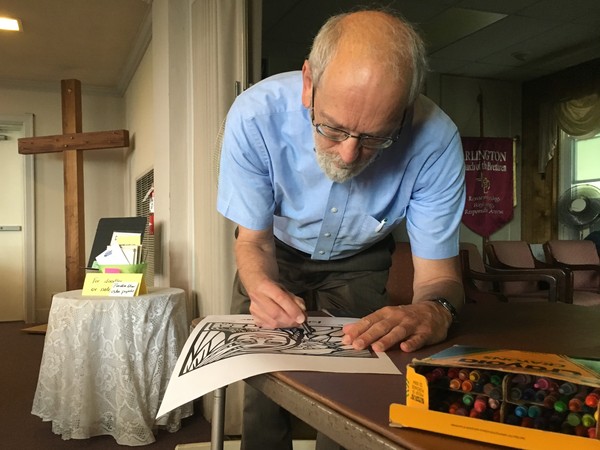 \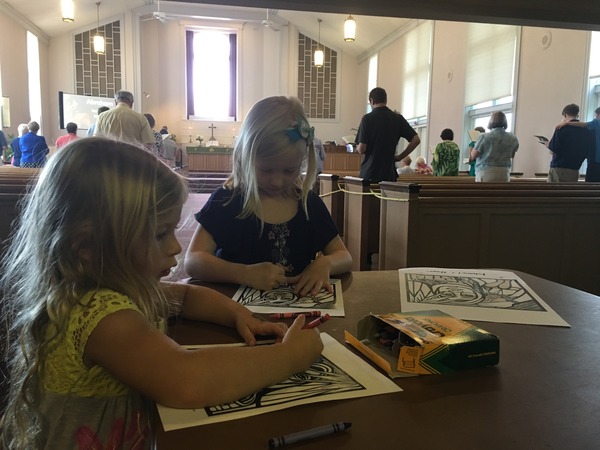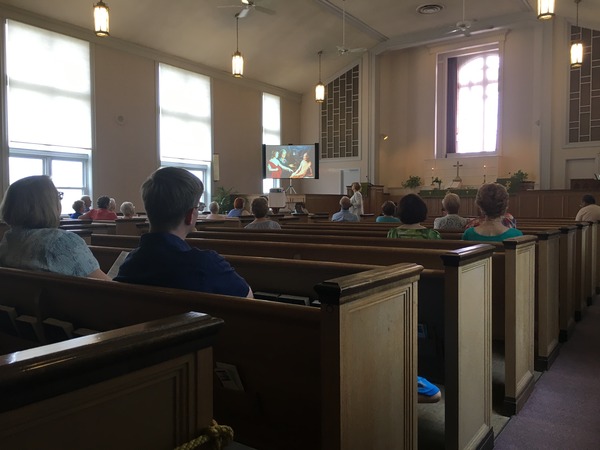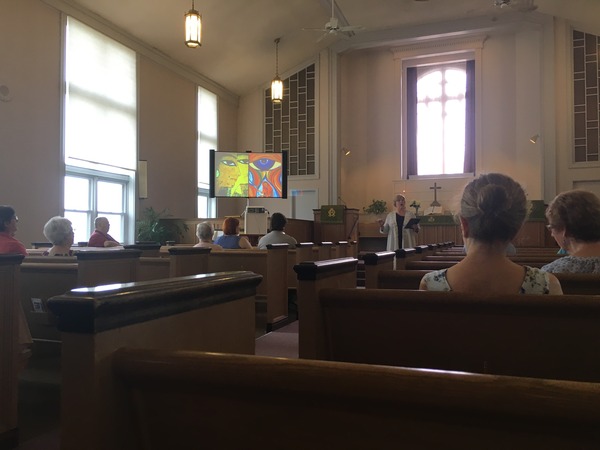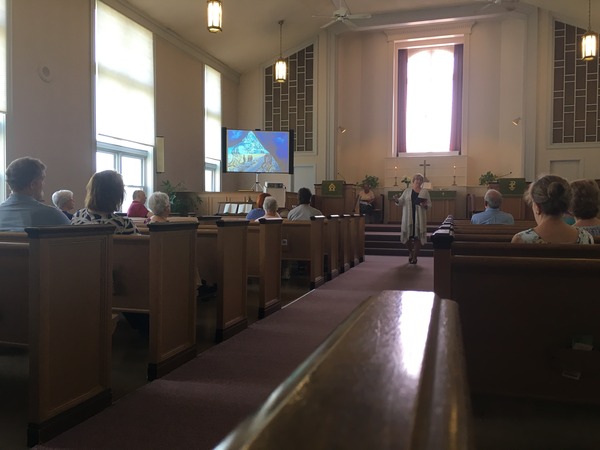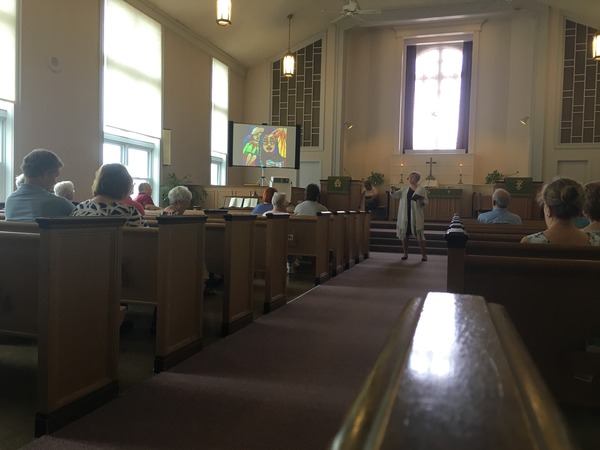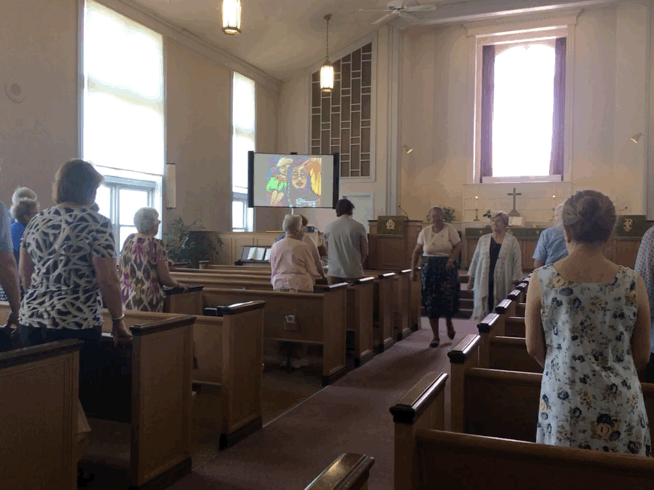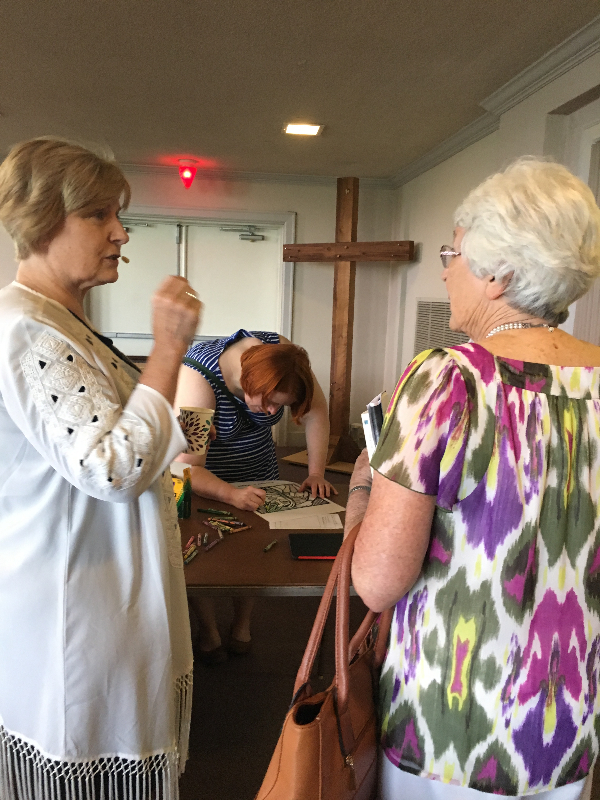 A big thank you to Robyn for hosting refreshments after worship yesterday!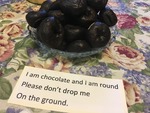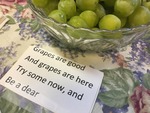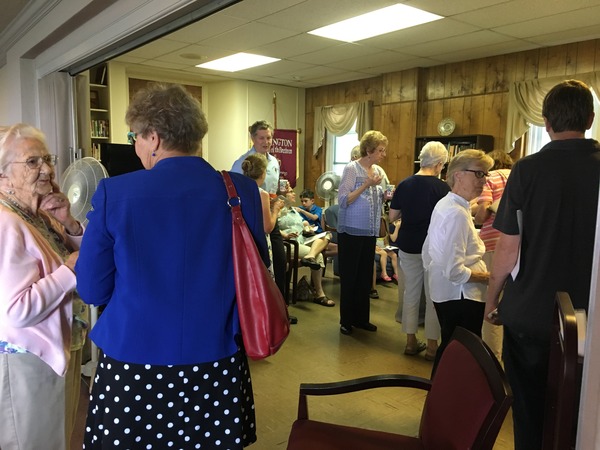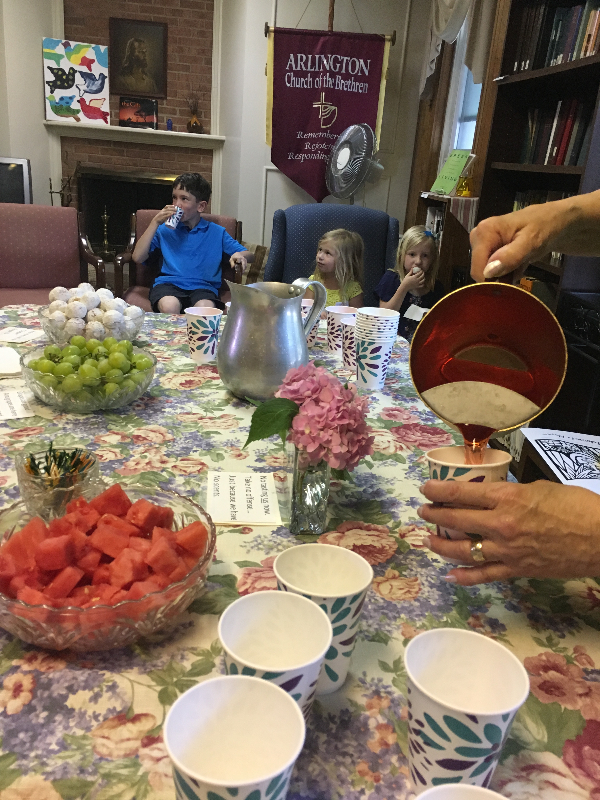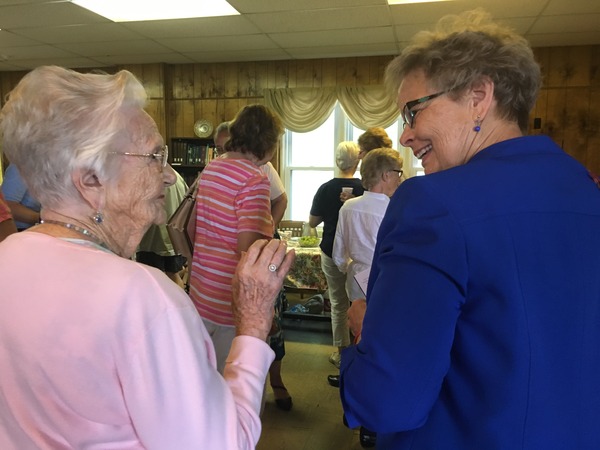 Our collection outside of Safeway on Saturday for Doorways was very succesful! We collected 4 carts of household items, $200 in cash and $300 in gift cards. A special shout out to Karl for volunteering to come back and help deliver a second carload of items!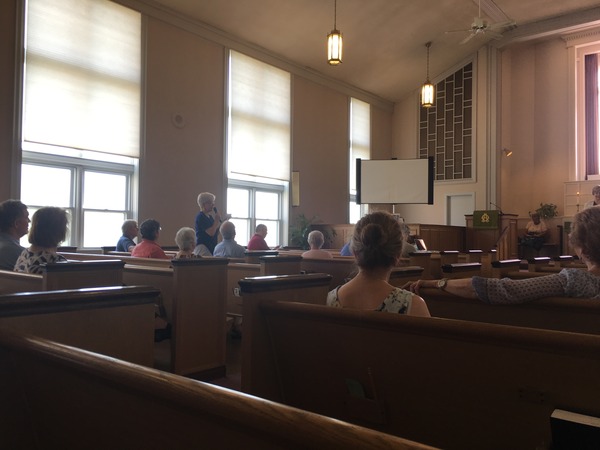 Donna shared that a woman who donated to our Doorways collection also passed along the hydrangeas, placed on our alter yesterday, and a note, "This random act of kindness is given in honor and loving memory of Paul G. Johnson (May 5, 1975 - October 17, 2016). If you are the recipient of this card, please pay it forward with an act of kindness of your own. #BirthdayLove4Paul"