It is hard when we want to go in different directions to get where God wants us to go, but when we work together like a church does as one team, we can get all the way to God's finish line. Let's pray that we can work together as a whole team.
From Yesterday's Message for the Children at Heart
---
•

Iglesia de Restauracion Pacto Eterno, 7-9 pm



•

Oakton COB Craft Fair, 10 am - 7 pm daily through Sat. at 4 pm




•

Brethren Voices

, 11 am,

more details




•

Yoga

, 5:45 pm,

more details




•

Handbell Choir Practice

, 7 pm



Thursday

.

• Breakfast Bunch, 8 am at Original Pancake House (7395 Lee Hwy)
•

Kaizen Karate, 6:45 - 7:45 pm in the young adult room


• Community Vocal Choir Practice

, 7:30 pm at AFUMC
Saturday

.
• Cambodian Alliance Evangelical Prayer Service

, 11:30 am
•

Iglesia de Restauracion Pacto Eterno, 5-9 pm
Sunday

.

•

All-Church Lunch + Council Meeting

, noon - 2 pm,

more details




•

Brethren Voices, 6:30 pm,

more details



Wed., Nov. 23 -
Ecumenical Thanksgiving Service
, 7 pm at ACOB,
more details
Thurs. Nov. 24 - Arlington Turkey Trot, 8 - 11 am
Sat., Nov. 26 -

Yoga

, 9 am
Sat., Nov. 26 -

Hanging of the Greens

, 10 am
Sun., Nov. 27 -

Advent Sunday School Class Begins

,
more details
Mon., Dec. 5 -
Board Meeting, 7:30 pm
Fri., Dec. 9 - Young Adults Gathering, 6:30 pm
Sat., Dec. 10 -

Theresa's 103rd Birthday Party

, noon - 4 pm,
more details
Sat., Dec. 24 -

Christmas Eve Service

, 7 pm
Sun., Dec. 25 - Christmas Worship at AFUMC, 10 am *Note Earlier Time
Sat., Dec. 1 - Volunteer at AFAC, 8:30 am
Sun., Jan. 8 -

Soup + Pie Meeting

, noon
All-Church Lunch + Council Meeting| This, Sunday, Nov. 20 after Worship
Prior to the meeting, a carry-in luncheon will be held. Our church custodians, Mario and Maria, are once again generously supplying enchiladas as a main entree, so please bring a side dish, vegetable, dessert or other item to round out the meal. Following the meal, we will vote on members for next year's Church Board and other offices, hear reports from Functions Groups and Church Officers, and review and vote on the Board's proposed budget for 2017. Everyone is encouraged to attend. Contact
Stephen
with questions.
Thanksgiving Service | Next Wed., Nov. 23, 7 pm at ACOB
Join with our community partner congregations for an ecumenical service the night before Thanksgiving. Contact
Pastor Nancy
with questions.
Poinsettias | Order through Sun., Nov. 27
Poinsettia orders will continue to be collected until Sun., Nov. 27 to decorate our sanctuary in memory and honor of our loved ones. After Christmas, you are invited to take your poinsettia home. Please include with your order and payment ($15 each) the names of loved ones each poinsettia purchased honors or remembers. Contact the
office
with questions.
Advent Sunday School | Sundays, Nov. 27 - Dec. 28, 9:45
Our drop-in, rotating Sunday School class will take a break while Ralph leads a special 4-week advent-focused Sunday School class in the library. Contact
Ralph
with questions.
Theresa McCary's 103rd Birthday Party | Sat., Dec. 10, noon – 4 pm
Theresa's family invites you to help celebrate her 103rd birthday! Email her son
Richard
to RSVP and also let him know of any food allergies. Contact the
office
if you're interested in carpooling.
Beginner Yoga |
Wednesdays, 5:45 pm + 2nd and 4th Saturdays, 9 am
A new 2nd and 4th Saturday class has been added! Join others in the fellowship hall for simple, gentle beginner yoga, especially designed to include folks 55+. $9.00 per session. Contact Pastor Nancy with questions.

Waste Not, Want Not: Think Before You Toss | Nov. 1 – Dec. 1
Arlington Central Library will feature an AFAC exhibit about food waste and food distribution throughout November. Learn about issues on a local, national and international level, as well as how to extend the shelf-life of your food.

Ecumenical Advocacy Days | April 21-24, 2017
Registration is now open for the annual national gathering of Christian for just and peaceful policy. This year's theme is, "Confronting Chaos, Forging Community: Challenging Racism, Materialism and Militarization." Save the date and register here: http://bit.ly/EAD2017
---
Volunteer + Donate.
Music as We Gather | 2nd Sundays
Share your musical gift on any instrument as one of our Sunday morning music greeters. There is currently a need for someone to play music while our congregation gathers for worship on the second Sunday of each month, but your commitment can be flexible if preferred. Contact
Pastor Nancy
or
Andy
with questions or to volunteer.
Calendar Drive | Through the End of the Year
Help us collect 2017 wall calendars for the Sunrise Retirement Community. Put them in the basket in the hallway. We'll donate them to Sunrise before the new year. They are much appreciated by the residents. Contact
Marcia
with questions.
Alternative Christmas Gifts | Continue to Donate to Heifer through Dec. 4
The Soup and Pie Heifer table raised a total of $1,491 at the event, including $116 from merchandise sales, $255 from goat basket raffle, and $1,150 for animal donations. Animal donations for alternative Christmas gifts or otherwise will continue to be accepted through Dec. 4. Please see
Lisa
and write checks directly to Heifer.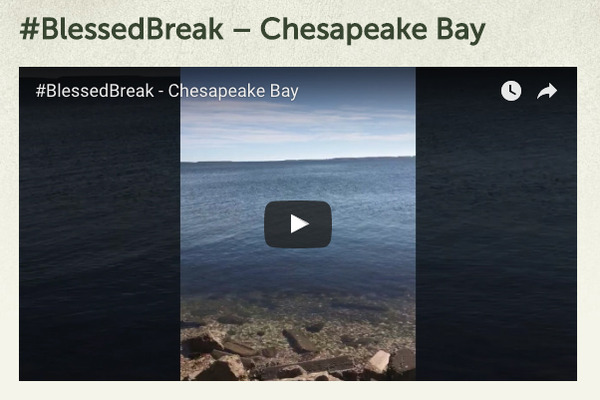 #BlessedBreak | New devotion!

http://bit.ly/BlessedBreak33


Need a little calm in your day? Check out the latest Blessed Break video devotional of the serene Chesapeake Bay.

Click through to see the video, scripture and prayer.



Big Bulletin | New newsletter!

http://bit.ly/BigBulletin


The latest Big Bulletin newsletter was inserted into yesterday's bulletin. Extra copies are available in the office. Please contact the

office

if you would like a paper version mailed to you, or click

here

for a pdf version.
Brethren Voices | Brethren Workcamps
Brethren Voices is a television show about what Brethren do as a matter of faith. An episode about Brethren Workcamps will repeat throughout November.
Tune in Sundays at 6:30 pm or Wednesdays at 11 am on Comcast, 69; Verizon-FIOS, 38 or on
Arlington Independent Media
's
live stream

.
Contact
James
with any questions.
Worship Audio | Online
Listen again to this week's sermon, catch a sermon from a Sunday you were out or peruse the archives. Each Sunday message along with a selection of hymns and readings is posted online or subscribe on iTunes.

Dunker Punks Podcast | New podcast! http://bit.ly/DPP_Episode18
How do we feel about inheriting the benefit of those who desired their neighbor's land? The latest Dunker Punks Podcast features Emerson Goering at the Office of Public Witness interviewing Mark Charles about the long-term effect of conquest and possession.
Listen by clicking the above link or subscribing on
iTunes
.
---
Pray. Call. Write. Give.
Susan + Family, Silena's superviser, whose father John passed away after battling cancer​

​

Julie

, yoga group member, undergoing emergency gallbladder surgery

​

Pastor Gilberto + Family

, mourning the passing of his father

Carole Compton + Family

, following the death of her sister Darlene's son

All affected by Hurricane Matthew

, consider donating to Brethen Disaster Ministries respone in Haiti

here

.

Marina, Mark + Wes

, adjusting to ongoing health treatments for Marina

Pastor Mike

, continuing to deal with liver failure and awaiting transplant

Charles Tuck

, Hazel's son, diagnosed with cancer throughout his body

Minnie

, Goodwin House, Rm 248, visitors welcome

Walkin-Haske Family

, ongoing health treatments

Jummai Paul

, kidnapped Chibok girl and others

Church of the Brethren in Nigeria (EYN)
---
Worship Notes.
We work with God when we "practice justice and pursue peace for the sake of all..." When we keep lifting up the oppressed, feeding the hungry and serving our neighbors... When we put our very lives between the evil doers and the persecuted... In these ways we are living the promise that God will and is doing a new thing! With God's Spirit fueling us, God's comfort surrounding us and Christ's promise that life lived with him is a life worth living, we forge on faithfully, because it is "in the promise of God that hope is kept alive. (Rivera)."
Listen to yesterday's sermon here
:
http://bit.ly/ACoBMessage13Nov16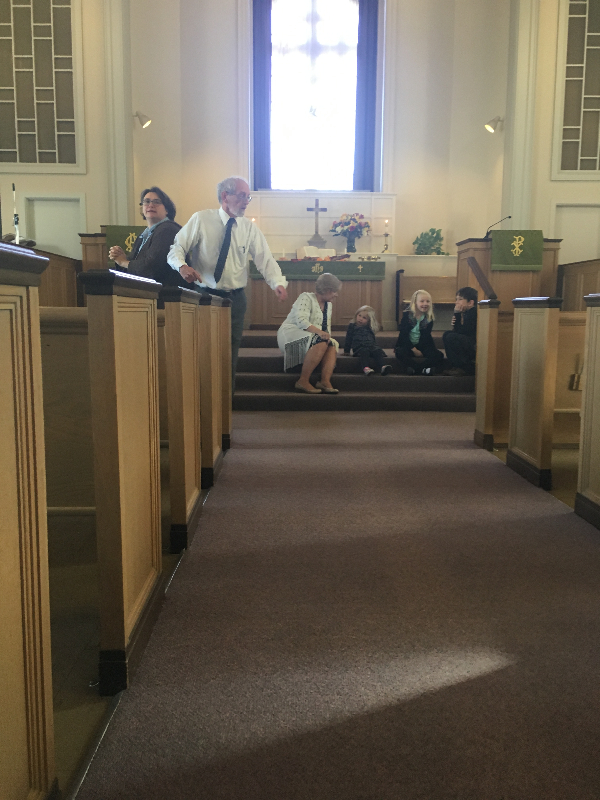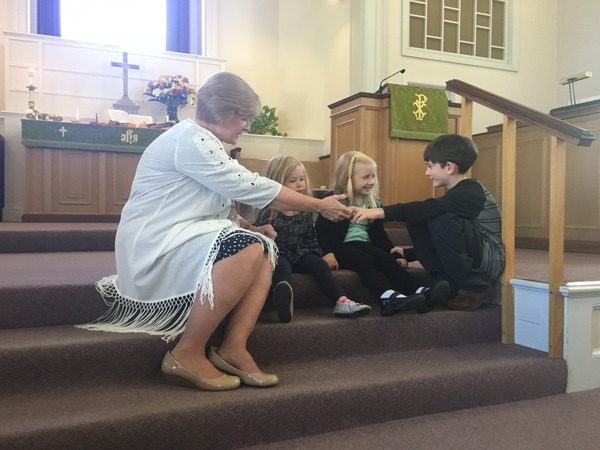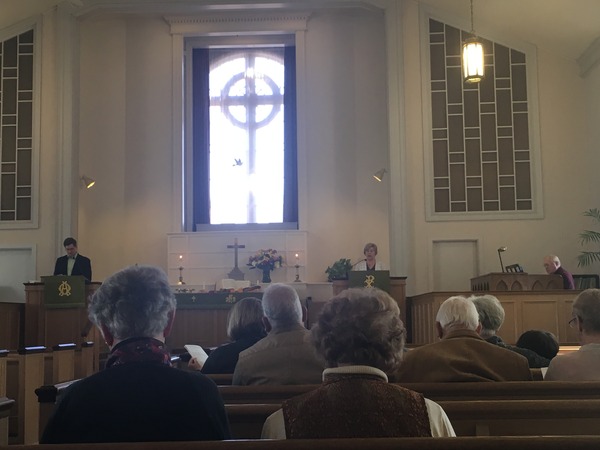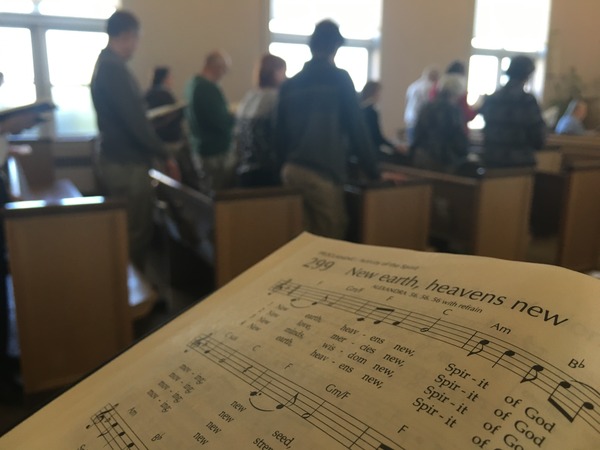 ---
Two very welcomed opportunities to come together this week included a Young Adult Meet-Up on Wednesday with the folks who create the Brethren Voices tv show and after church yesterday when Pastor Nancy and the deacons hosted a chat about the weeks' news. Watch a bit from the young adults enjoying music and s'mores around their closing campfire:
http://bit.ly/ACoBYASmores