ACoB E-Bulletin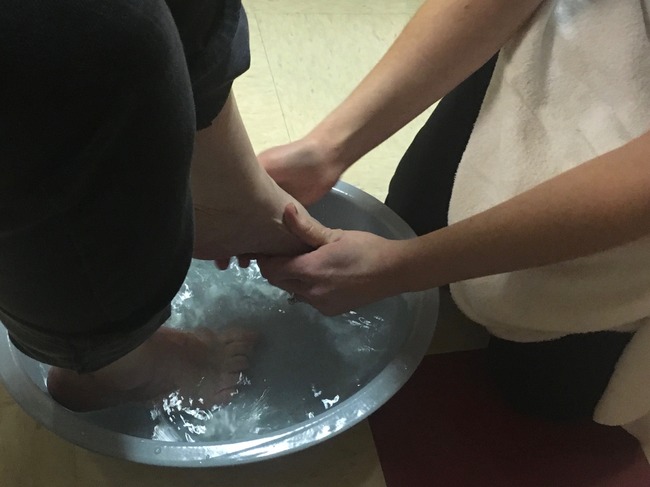 Because Service Doesn't Stop on Sundays.

Suzanne, you are a unique, gifted child of God
and a blessing to our vital faith community.

This newsletter is just one way we connect with each other as
together, we live for the glory of God and our neighbor's good.

---
Iglesia de Restauración Pacto Eterno,
7-9 pm
Breakfast Bunch,

8 am at Silver Diner in Clarendon,

more details

Kaizen Karate,

6:30-7:30 pm in youth room
Children's Playgroup
,
10:30-11:30 am in nursery
Iglesia de Restauración Pacto Eterno,

5-9 pm
April 4 - Board Meeting
April 8 - ACoB Young Adults Gathering
April 10 - Intergenerational Big Sunday School
April 10 - Big Bulletin Distributed
April 15 - 18 - Ecumenical Advocacy Days,
more details
April 23 - Church Work Day
April 24 - One Great Hour of Sharing
May 7 - AFAC Service Saturday
May 8 - Combined Sunday School with Doorways,
more details
Community Worship |

Sun., April 3, 10 am
Next Sunday we will worship at Arlington Forest United Methodist with Bethel United Church of Christ for one of our special ecumenical worship services. It will include a drama about the road to Emmaus by our wonderful Drama Club! Note the earlier worship time.

Dunker Punks Podcast | www.arlingtoncob.org/dpp
Posted yesterday, the latest episode features Emmett Eldred interviewing Biking for Peace's Michael Himlie.
Oakton CoB Classical Concert |

Sun., April 3, 4 pm
Pianist Raffie Kasparian, Cellist David Cho and violinist Judith Cho will perform musical selections by Schubert, Shostakovich, and Rimsky-Korsakov. The hour-long performance is free admission with donations accepted for outreach programs of the church.

Combined Sunday School with Doorways | Sun., May 8
All are welcome to this special presentation by Doorways on Mother's Day. A representative from the organization will join us during the Sunday School hour to talk about the problems faced by women and children escaping domestic violence and the services provided by Doorways to such families.

Memorial for Mary Jo | http://livestream.com/livingstreamcob/MaryJoMemorial
As we mourn the passing of Mary Jo Flory-Steury, Associate General Secretary of the Church of the Brethren, you are invited to celebrate her life among us. Click on the above link to watch the memorial service held on Sat., March 12 at Bridgewater CoB.

Deacon + Board Function Groups | Contact Church Office
Both our Deacons and Board have organized themselves into working groups for caring for our congregation, administering our business and serving our community. For a list of who does what, see the bulletin board in the narthex or contact the church office for e-copies of the function group lists.

Worship Audio | Online
In case you miss a Sunday service, sermon audio along with a selection of hymns and readings is posted online or subscribe on iTunes
Advocate.
Ecumenical Advocacy Days |
Fri., April 15 - Mon., April 18
Speak truth to power with faith partners from across the country. This year's theme is "Lift Every Voice: Racism, Class and Power" guided by Luke 18:1-8. Through prayer, worship, advocacy training, networking and mobilization with other Christians, participants will face the reality of racism, class and power impacting politics and policies and advocate for the liberty of "Every Voice!" - all culminating with a Congressional Lobby Day on Capitol Hill. Keynote speakers include "Moral Monday founder, The Rev. Dr. William Barber, The Children's Defense Fund founder, Marian Wright Edelman, and IMA World Health executive, The Rev. Amy Gopp. Register at
advocacydays.org
Volunteer to Host Bikers for Peace | June 5
Michael Himlie and David Jones will bike 100 miles each day for 50 consecutive days in all 50 states to raise $100,000 for organizations devoted to active non-violence and peacemaking. They will be in our area on June 5 and need a place to stay that evening. Volunteer to host 2-4 people who have a local speaking engagment that night and need to rise early (4 or 5 am) the next morning. And save the date for that speaking engagment. Our Service to World function group is currently helping to coordinate it.
Post Big Sunday Flyers | Contact Church Office
Volunteer to post flyers around town inviting the community to our monthly Intergenerational Big Sunday School program. Contact the church office if you're interested and available.
Refreshments |

Sign-up in Narthex or Contact Church Office
Once a month we gather together in the library after worship. Volunteer to bring simple refreshments to fuel the fun! Sign-up for any Sunday in the month.

Spring into Action | Volunteer for AFAC
The Arlington Food Assistance Center (AFAC) needs our help to meet their goal of collecting 100,000 pounds of heart-healthy food. Contribute via our cereal donation box in the office hallway.
Plot Against Hunger |

Sign-up in Narthex or Contact Church Office
Our garden beds were installed as an Eagle Scout project and have been primarily used by the
Reevesland Learning Center
for their Lawns 2 Lettuce 4 Lunch program with Ashlawn Elementary. While the overage has always been donated to Arlington Food Assistance Center (AFAC), this year we plan to also grow summer vegetables for AFAC as an official
Plot Against Hunger
site. Volunteer to help plant, water, weed and harvest. Contact Suzanne to volunteer at
acob@arlingtoncob.org
or 571-243-5344.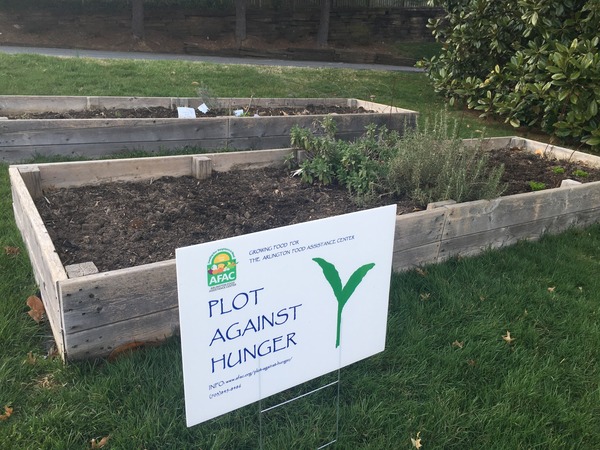 Stultz Family,

at Summerdean CoB, celebratinig the finalization of a delayed adoption of two children from the DR of Congo
Beahm Family and Friends,

From Nokesville CoB, Robert Beahm, father of Charlotte Bear has passed at age 90
Stephen's Family and Friends,

From Nokesville CoB, a young man at 25 has died of menengitis
Gary S.

, safe travels to Panama
Flory-Steury Family and Friends + Brethren Community

, Mary Jo, Brethren Assistant General Secretary, has passed,

more details
Winn Family and Friends

, Cindy's former co-worker Lisa Winn has passed




Marian Rognlien

,

Fitzgeralds' close friend, in rehab




Rich Haske

, Karolina's husband, Briana's father, home recuperating
Jummai Paul

, kidnapped Chibok girl and others
Church of the Brethren in Nigeria (EYN)
Thank You.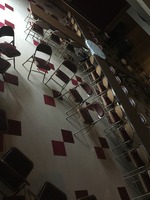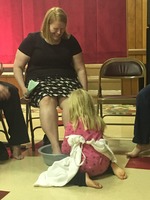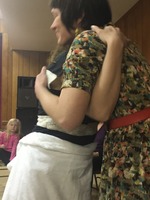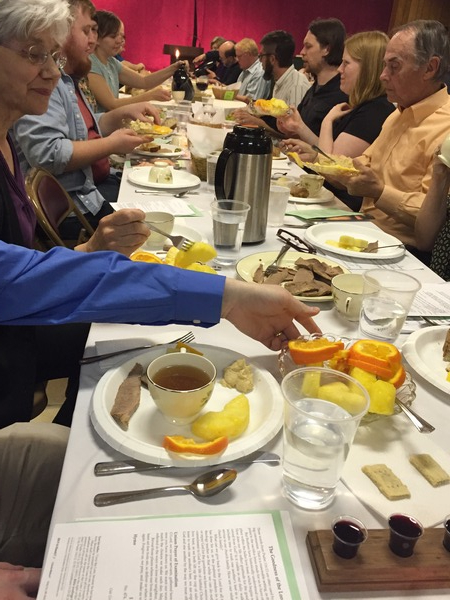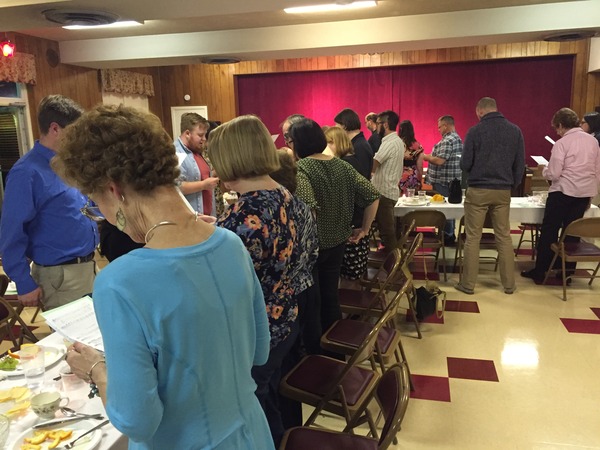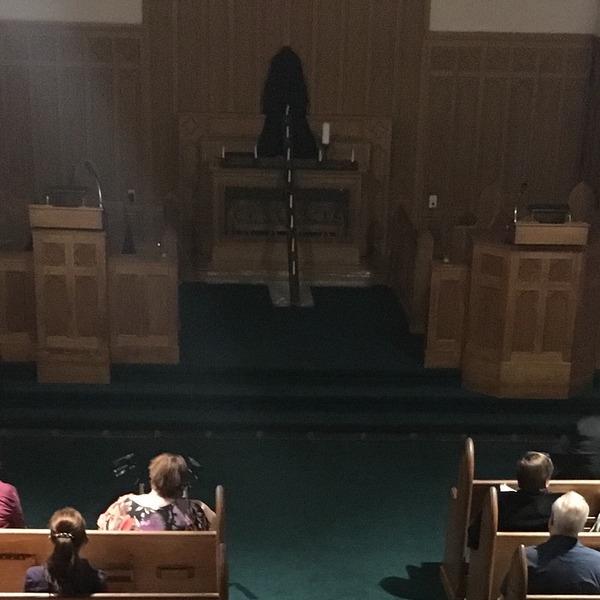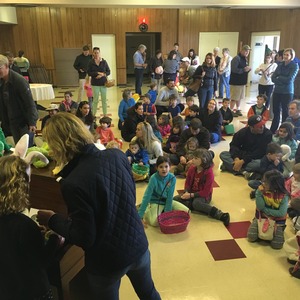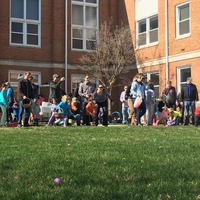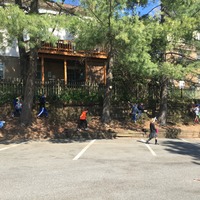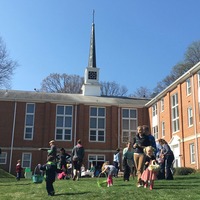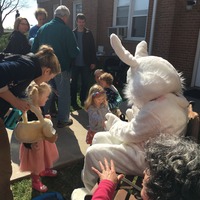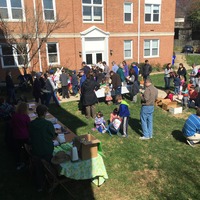 Thanks to everyone who planned, volunteered and participated in Holy Week!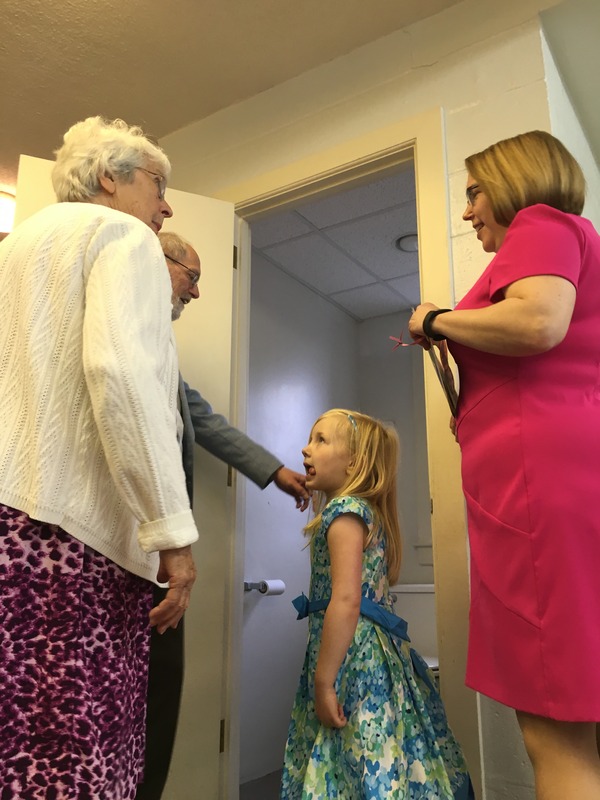 Special thanks to Warren for installing a new roof in the Children's downstair's bathroom.
Worship Notes.
Listen to yesterday's sermon along with a selection of hymns and readings:
http://bit.ly/ACoBMessage27March2016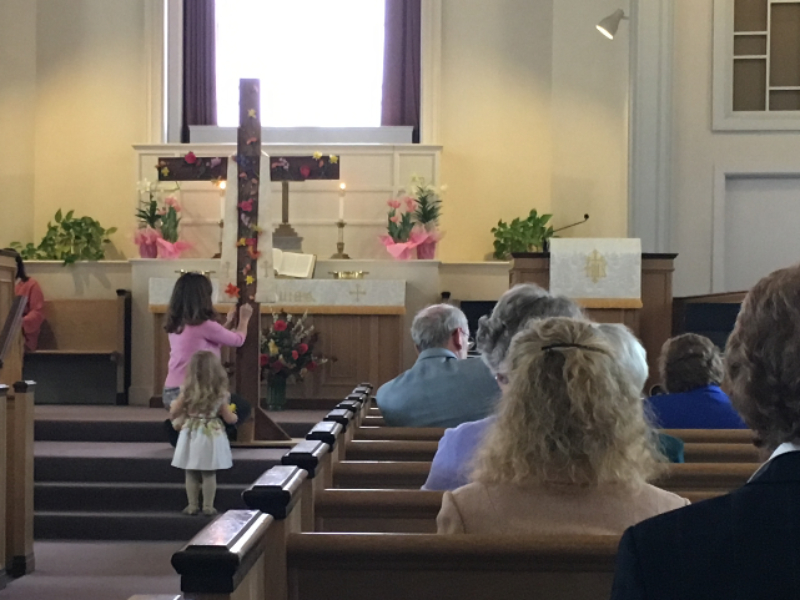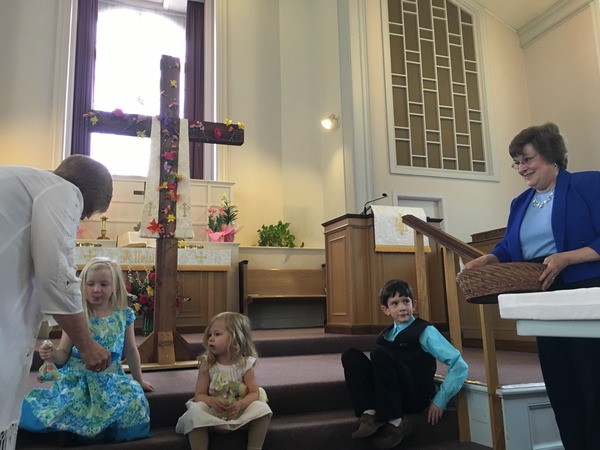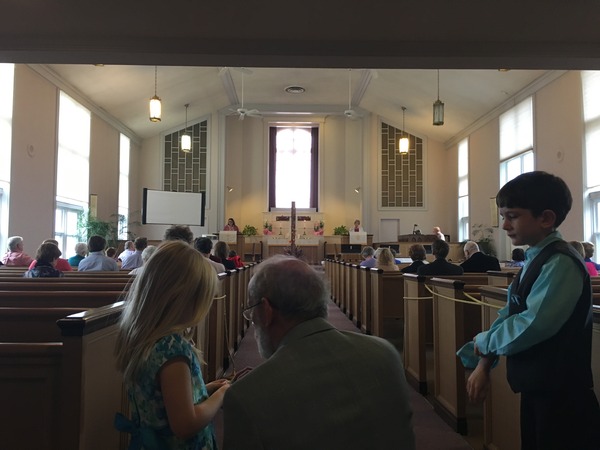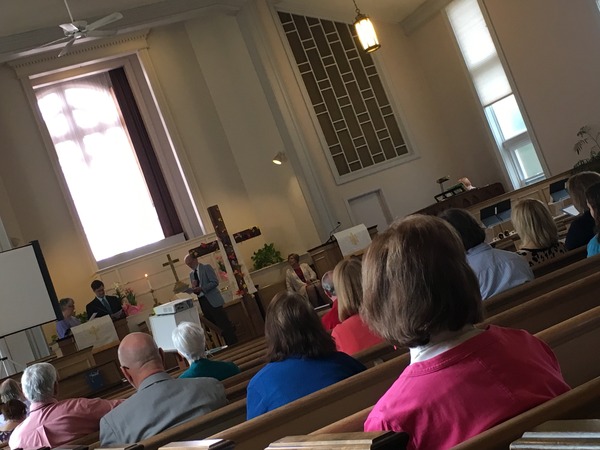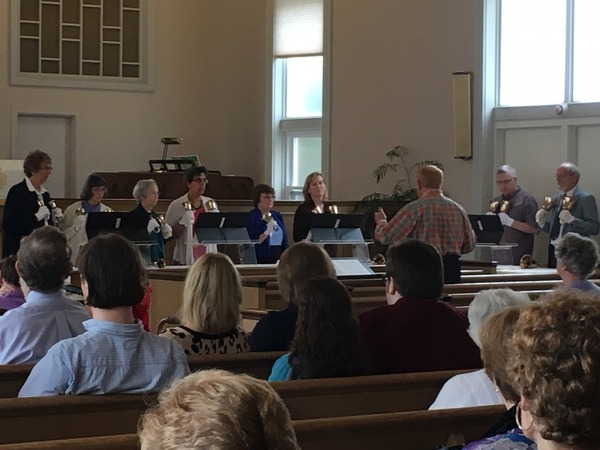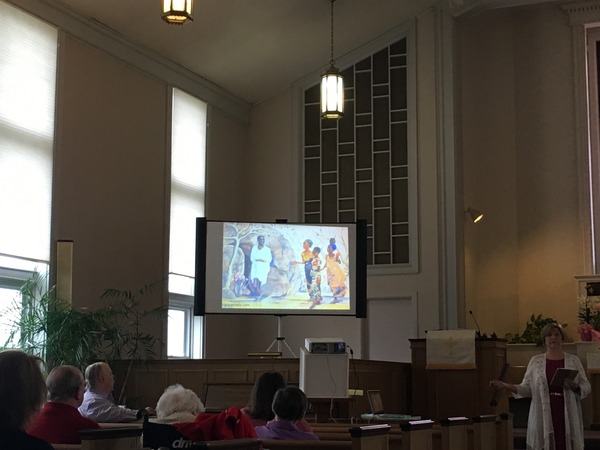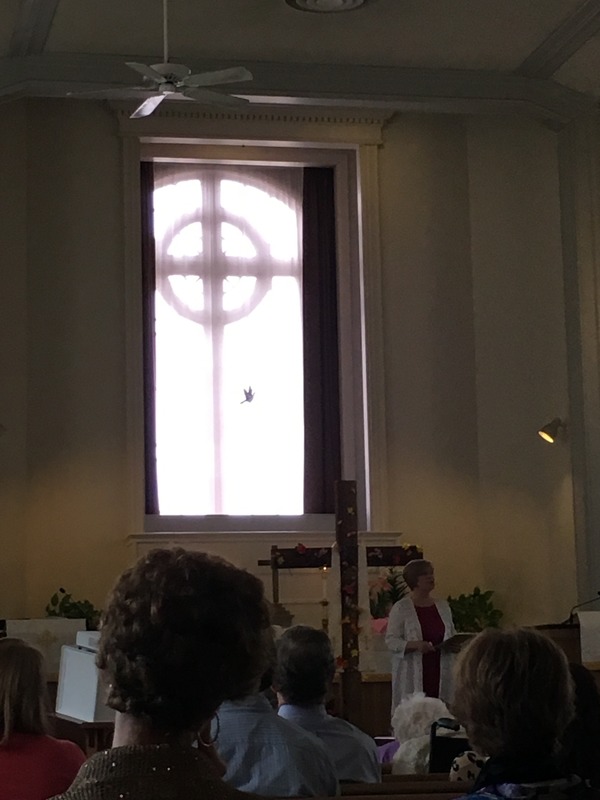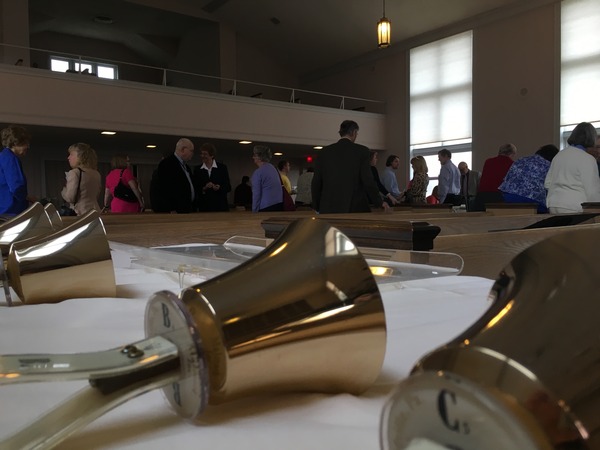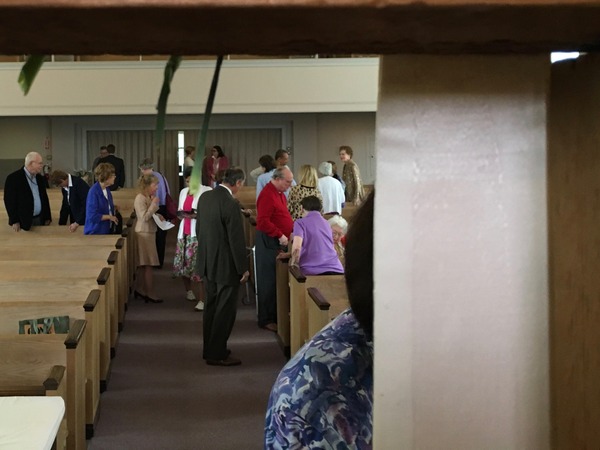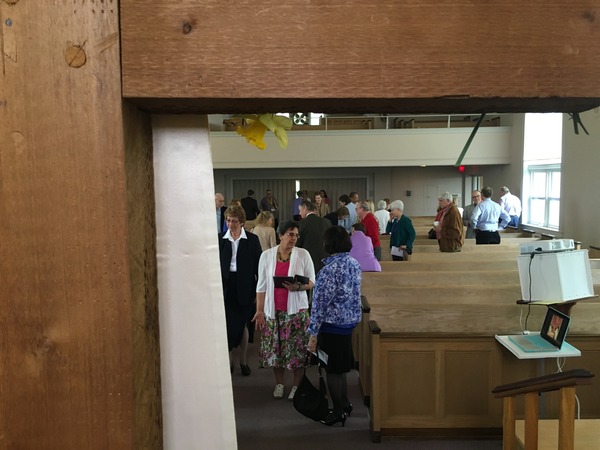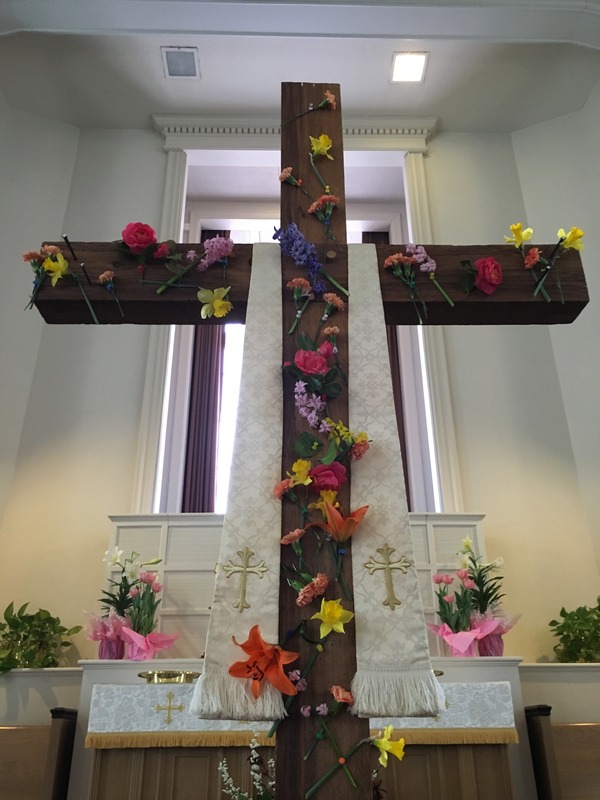 Resurrection is what God is about. The promise of life and the promise of something more. How might it have been if you were there? Can we imagine or have we tamed the Holy? God's ways are not our ways. They are beyond human comprehension and subvert what we expect. God's new life shows up in surprising places. God's ways are Holy precisely because they are not of our making. The story of Easter challenges us to stop hanging on to the dead and to move into new life. It is a reminder that the Holy One dwells wherever new life bursts forth! Can we see the subversive power of the resurrection to live it now?
Arlington Church of the Brethren

Office Hours

Wednesday

|

6:30 - 9:30 pm

Saturday |

8:00 - 11:00 am

Contact

Tel: 703-524-4100

Mobile (call anytime): 571-243-5344
Fax (call ahead): 703-524-4109
ACoB@ArlingtonCoB.org