ACoB E-Bulletin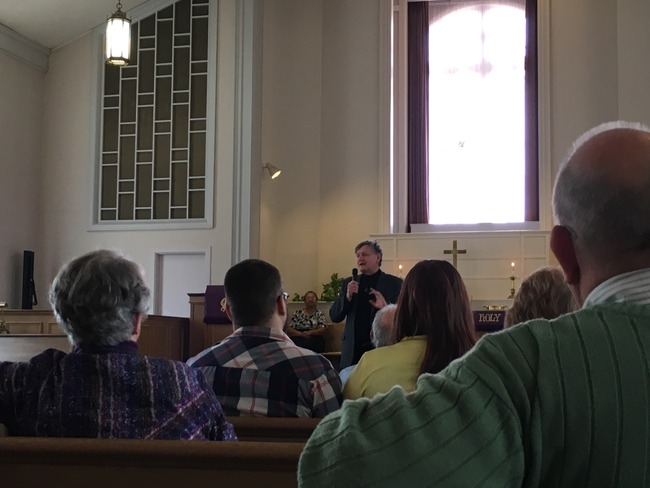 Because Service Doesn't Stop on Sundays.

Suzanne, you are a unique, gifted child of God
and a blessing to our vital faith community.
This newsletter is just one way we connect with each other as
together, we live for the glory of God and our neighbor's good.

---
Monday

.
All Function Groups Meeting, 7:30 pm
Tuesday

.
Iglesia de Restauración Pacto Eterno,
7-9 pm

No Bells Practice

Community Choir Practice,

7:30 pm

, AFUMC
Kaizen Karate,

6:30-7:30 pm



Children's Playgroup
,
10:30-11:30 am in nursery
ACoB Young Adults' Gathering, 6:30 pm
Iglesia de Restauración Pacto Eterno,

5-9 pm
Saturday.
Intergenerational Big Sunday School,

9:45 am
Deacon Meeting, following worship
Looking Ahead.
March 19 - AFAC's Spring Garden Kick-Off,
more details
March 24 - Love Feast, 7:30 pm
March 25 - Good Friday Service, 7 pm at Bethel UCC
March 26 - Easter Egg Hunt, 10 am
March 27 - Easter
March 30 - Young Adults DC Gathering
March 31 - Breakfast Bunch, *New Date
April 3 - Community Worship, 10 am at Arlington Forest UMC
April 15 - 18 - Ecumenical Advocacy Days,
more details
Dunker Punks Podcast | "Engender"
The latest episode features Dylan Dell-Haro engaging National Older Adult Conference goers in a fun exploration of gender. Click through from the
show page
, subscribe on
iTunes
, add on
Stitcher
or search the show name on Beyond Pod.
Annual Conference |

Registration Opened 2/17
Thanks to Silena for serving as our delegate to Annual Conference this year in Greensboro, NC at the end of June. If you'd like to join her, registration is open online

Telling Your Story | Small Groups Forming
We are in the middle of an immersion sermon series for the season of Lent. You are invited to join a small group that will go into greater depth for each week's message. Both adult Sunday School classes are small groups. For others, email the office to join a group meeting outside of Sunday School: acob@arlingtoncob.org.
In case you miss a Sunday service, sermon audio is posted online or subscribe on iTunes

AFAC Spring Garden Kick-Off | Sat., March 19, 9 am
Spend the morning at St. Andrew's (4000 Lorcum Lane) to learn more about Arlington Food Assistance Center (AFAC)'s
Plot Against Hunger
program, along with tips and tricks for your garden, and stock up on seeds to help you grow food donations for AFAC. RSVP to
plotagainsthunger@afac.org
and connect with Suzanne and Josh who are planning to attend.



Ecumenical Advocacy Days | Fri., April 15 - Mon., April 18
Speak truth to power with faith partners from across the country. This year's theme is "Lift Every Voice: Racism, Class and Power" guided by Luke 18:1-8. Through prayer, worship, advocacy training, networking and mobilization with other Christians, participants will face the reality of racism, class and power impacting politics and policies and advocate for the liberty of "Every Voice!" - all culminating with a Congressional Lobby Day on Capitol Hill. Keynote speakers include "Moral Monday founder, The Rev. Dr. William Barber, The Children's Defense Fund founder, Marian Wright Edelman, and IMA World Health executive, The Rev. Amy Gopp. Register at
advocacydays.org
Gary S.

, safe travels to Panama
Maria Contreras

, recuperating from hospitalization
Everett

, in the hospital after a succesful surgery
Flory-Steury Family and Friends + Brethren Community

, Mary Jo, Brethren Assistant General Secretary, has passed following surgery for a brain bleed
Winn Family and Friends

, Cindy's former co-worker Lisa Winn has passed
Thomas Jefferson Middle School community

, in the wake of an adjuct faculty member's death
Cross Keys Village

, Brethren retirement home, a fire destroyed the Memory Care center under construction
Manchester College community

, in the wake of the death of three students in a car accident
Reals Family

, grieving the death of Gary's sister, Gail
Ralph Berg

, Robyn's close friend preparing for kidney surgery
Berg and Craft families

, a relative of Robyn's close friend has died following a motorcycle accident
Marian Rognlien

,

Fitzgerald's close friend, in rehab

Jim Harper

, Cindy's nephew, being treated for a liver abscess
Samuel Dali

,

EYN president in serious car accident
Rich Haske

, Karolina's husband, Briana's father, home recuperating
Jummai Paul

, kidnapped Chibok girl and others
Church of the Brethren in Nigeria (EYN)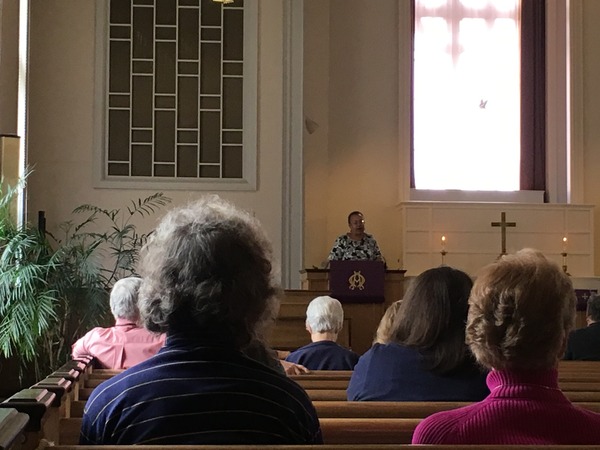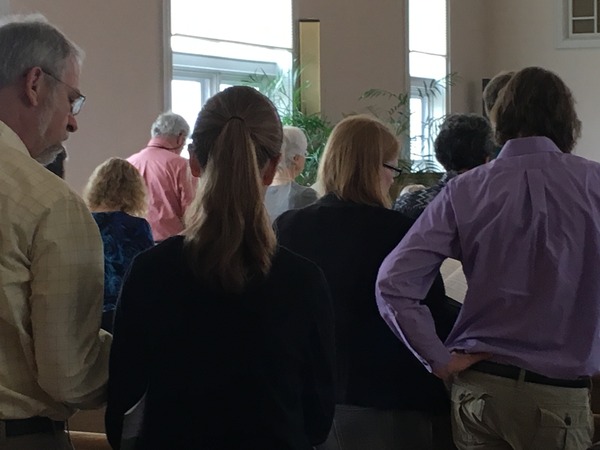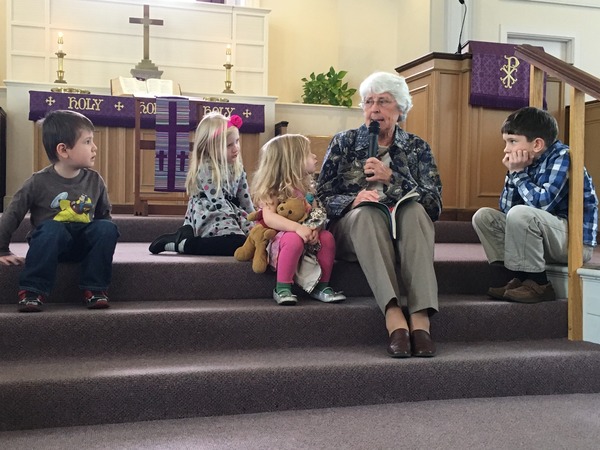 Be blessed in the firm knowledge that as you confess to our Almighty God

—

your transgressions, your sins, your past, your brokenness

—
that you are saved in that moment. Go with that assurance. Go out and
spread that good news. Go out in the name of the Father, the Son and the Holy Spirit to do good and obey your God.
-John Conway's blessing after preaching on the parabale of the prodigal son.
Arlington Church of the Brethren

Office Hours

Wednesday

|

6:30 - 9:30 pm

Saturday |

8:00 - 11:00 am

Contact

Tel: 703-524-4100

Mobile (call anytime): 571-243-5344
Fax (call ahead): 703-524-4109
ACoB@ArlingtonCoB.org