A young man from Iglesia de Restauracion Pacto Eterno
—
our partner congregation that shares our building
—
passing me in the hall Sunday night asked about my daughter. A little foggy from a cold, I didn't fully appreciate his kindness in my response. Fortunately, he passed by again, giving me a second chance. I told him how nice it was of him to remember her, recalling how sweet it was when he gave her some birthday cake the last time he saw her. Several months ago, a large group of IRPE's children were celebrating, and this young man made a special trip upstairs to offer her a slice after he'd noticed her watering the garden. I told him how much she enjoyed the surprise treat and thanked him for sharing. He replied quickly and so wisely, "That's what we're here for."
An Encouraging Encounter in the Church Office
---
•

Iglesia de Restauracion Pacto Eterno, 7-9 pm



•

Brethren Voices

, 11 am,

more details




•

Yoga

, 5:45 pm,

more details




•

Handbell Choir Practice

, 7 pm


• ACOB YA Gathering with Brethren Voices

, 6:30 pm,

more details



Thursday

.

•

Kaizen Karate, 6:45 - 7:45 pm in the young adult room


• Community Vocal Choir Practice

, 7:30 pm at AFUMC
Saturday

.
•
Yoga
, 9 am,
more details
• Cambodian Alliance Evangelical Prayer Service
, 11:30 am
•
Iglesia de Restauracion Pacto Eterno, 5-9 pm
Sunday

.



•

Big Sunday School, 9:45 am
•

Big Bulletin Distributed




•

Oakton COB Community Concert, 4 - 5 pm




•

Brethren Voices, 6:30 pm,

more details



Wed., Nov. 16 - 19 - Oakton COB Craft Fair
Thurs., Nov. 18 - Thanksgiving Festival, 7 pm at Glade Valley COB
Sun., Nov. 20 - Church Council Meeting + Lunch

, after worship




Wed., Nov. 23 -

Ecumenical Thanksgiving Service, 7 pm at ACOB
Sat., Nov. 26 -

Hanging of the Greens

, 10 am
Sun., Nov. 27 -

Advent Sunday School Class Begins

,
more details
Mon., Dec. 5 -
Board Meeting, 7:30 pm
Sat., Dec. 10 -

Theresa's 103rd Birthday Party

, noon - 4 pm,
more details
Sat., Dec. 24 -

Christmas Eve Service

, 7 pm
Sun., Dec. 25 - Worship at AFUMC, 10 am *Note Earlier Time
Special Young Adult Gathering | This Wed., Nov. 9, 6:30 – 8:30 pm
Don't miss our usual pot luck, at a new time, with our special guests: Brethren Voices. We'll share with them our hopes for our church communications and also our special tradition of campfire and s'mores! Pastor Nancy will make a large pot of soup and Alma will provide child care. Contact the
office
with questions.
Advent Sunday School | Sundays, Nov. 27 - Dec. 28, 9:45
Our drop-in, rotating Sunday School class will take a break while Ralph leads a special 4-week advent-focused Sunday School class in the library. Contact
Ralph
with questions.
Theresa McCary's 103rd Birthday Party | Sat., Dec. 10, noon – 4 pm
Theresa's family invites you to help celebrate her 103rd birthday! Email her son
Richard
to RSVP and also let him know of any food allergies. Contact the
office
if you're interested in carpooling.
Beginner Yoga |
Wednesdays, 5:45 pm + 2nd and 4th Saturdays, 9 am
A new 2nd and 4th Saturday class has been added! Join others—this week in the young adult room—for simple, gentle beginner yoga, especially designed to include folks 55+. $9.00 per session. Contact Pastor Nancy with questions.

Waste Not, Want Not: Think Before You Toss | Nov. 1 – Dec. 1
Arlington Central Library will feature an AFAC exhibit about food waste and food distribution throughout November. Learn about issues on a local, national and international level, as well as how to extend the shelf-life of your food.
---
Volunteer + Donate.
Calendar Drive | Through the End of the Year
Collect any and all 2017 calendars, including the one in this past weekend's Washington Post. Put them in the basket in the hallway. We'll donate them to Sunrise before the new year. They are much appreciated by the residents. Contact
Marcia
with questions.
Poinsettias | Order by Tues. Nov. 15 + through Sun., Nov. 27
This year our poinsettias purchased by Nov. 15th will support Sophia and Wakefield HS through their special fundraising sale supporting the school's music department. Send the below information and your $15 per poinsettia payment by mail or give it directly to Suzanne in the office. Orders with payments made by Tues., Nov. 15 will support Sophia and Wakefield HS. Orders will continue to be collected until Sun. Nov. 27, all to decorate our sanctuary in memory and honor of our loved ones. After Christmas, you are invited to take your poinsettia home. Please include with your order and payment the names of loved ones each poinsettia purchased honors or remembers.
Altenative Christmas Gifts | Continue to Donate to Heifer through Dec. 4
The Soup and Pie Heifer table raised a total of $1,491 at the event, including $116 from merchandise sales, $255 from goat basket raffle, and $1,150 for animal donations. Animal donations for alternative Christmas gifts or otherwise will continue to be accepted through Dec. 4. Please see
Lisa
and write checks directly to Heifer.
Scouting for Food | Through Fri., Nov. 11
Pack 126 will be covering our church and nearby neighborhoods in their annual service project collecting food for AFAC. Last year they collected 1,500 lbs of food. "Scout for Food" bags go out this weekend and are collected on Sat., Nov. 12. Donate at home or here at church, a collection site for the Scouts. Place donations in our regular AFAC collection boxes in the hall. Low sodium canned tomatoes, tuna, beans, soup and low sugar cereal are needed. No glass jars, please. Contact the
office
with questions.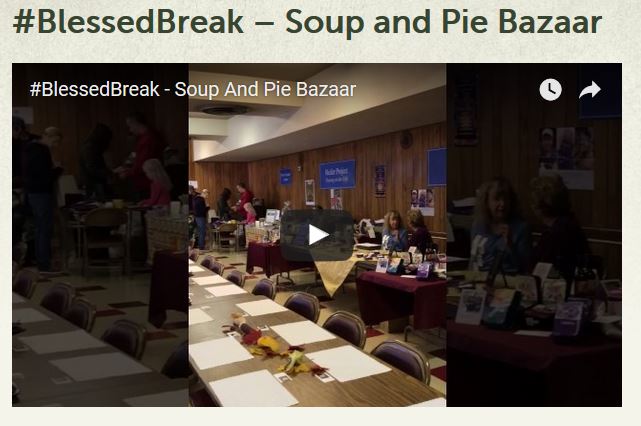 #BlessedBreak | New devotion!
http://bit.ly/BlessedBreak32
The video for this #BlessedBreak was taken at Saturday's Soup and Pie and the prayer adapted from yesterday's 'All Saints' worship service.

Click through to see the video, scripture and prayer.
Brethren Voices | Caring for the Earth
Brethren Voices in Arlington features an interview with David Radcliffe on caring for our earth
throughout October.
Tune in Sundays at 6:30 pm or Wednesdays at 11 am on Comcast, 69; Verizon-FIOS, 38 or on
Arlington Independent Media
's
live stream

.
Contact
James
with any questions.
Worship Audio | Online
Listen again to this week's sermon, catch a sermon from a Sunday you were out or peruse the archives. Each Sunday message along with a selection of hymns and readings is posted online or subscribe on iTunes.

Dunker Punks Podcast | http://bit.ly/DPP_Episode17
Should faith be a part of public discourse? Should the faithful participate in political campaigns? The latest Dunker Punks Podcast features Emmett Eldred interrupting the cacophony of election season with a reminder to be guided by and focused on the will of our ultimate power player. Whether or not you vote, listen to this episode to be encouraged to stay in the campaign for creating God's kingdom on earth as it is in heaven.
Listen by clicking the above link or subscribing on
iTunes
.
---
Pray. Call. Write. Give.
Pastor Gilberto + Family

, mourning the passing of his father
Illiana

, Ralph's friend, back to work after a succesful surgery
Carole Compton + Family

, following the death of her sister Darlene's son, Shawn Pollard from a stroke. Shawn and his wife Amy of Berlin, Md were married at ACoB and have two children, Shawn and Savannah.




All affected by Hurricane Matthew

, consider donating to Brethen Disaster Ministries respone in Haiti

here

.
Marina, Mark + Wes

, adjusting to ongoing health treatments for Marina
Pastor Mike

, continuing to deal with liver failure and awaiting transplant
Charles Tuck

, Hazel's son, diagnosed with cancer throughout his body
Minnie

, palliative care at Goodwin House, Rm 248, visitors welcome
Walkin-Haske Family

, ongoing health treatments
Jummai Paul

, kidnapped Chibok girl and others
Church of the Brethren in Nigeria (EYN)
---
Worship Notes.
We join the saints in daring to imagine and engage the world in God's name. May the God of Jesus Christ give you a spirit of wisdom that you might come to the hope to which you have been called as the saints of God.
Listen to yesterday's sermon here
:
http://bit.ly/ACoBMessage6Nov16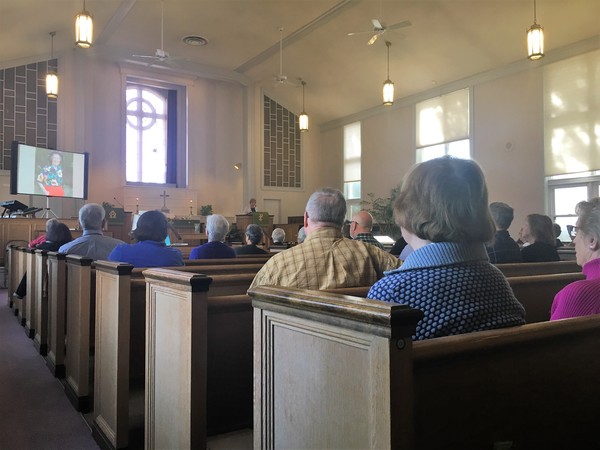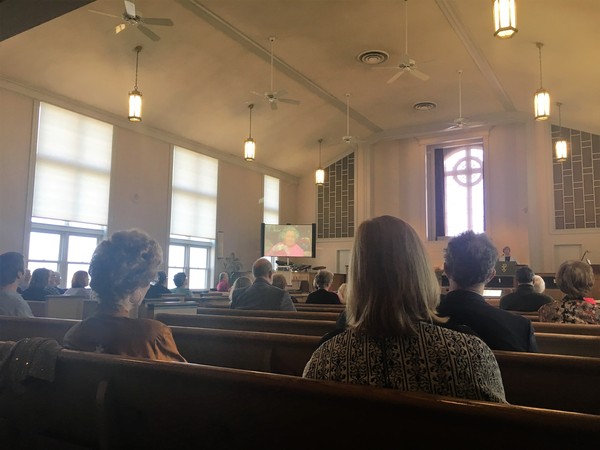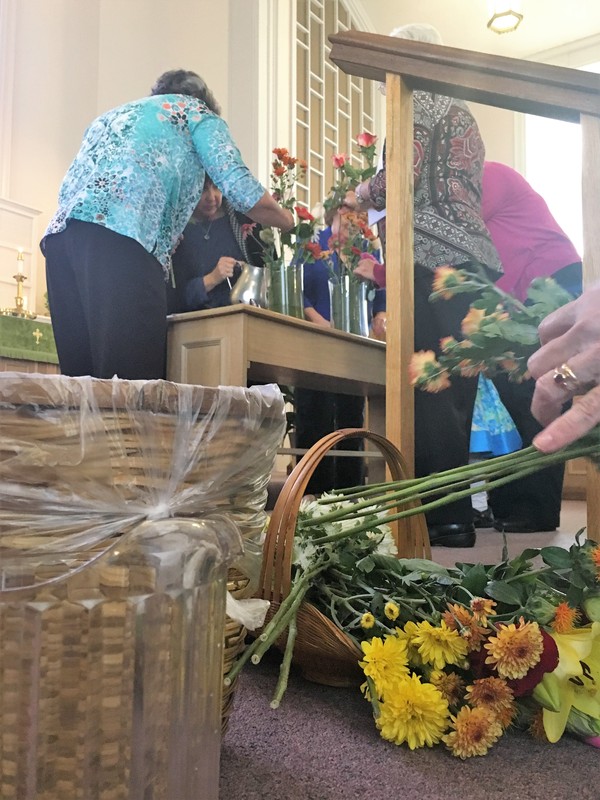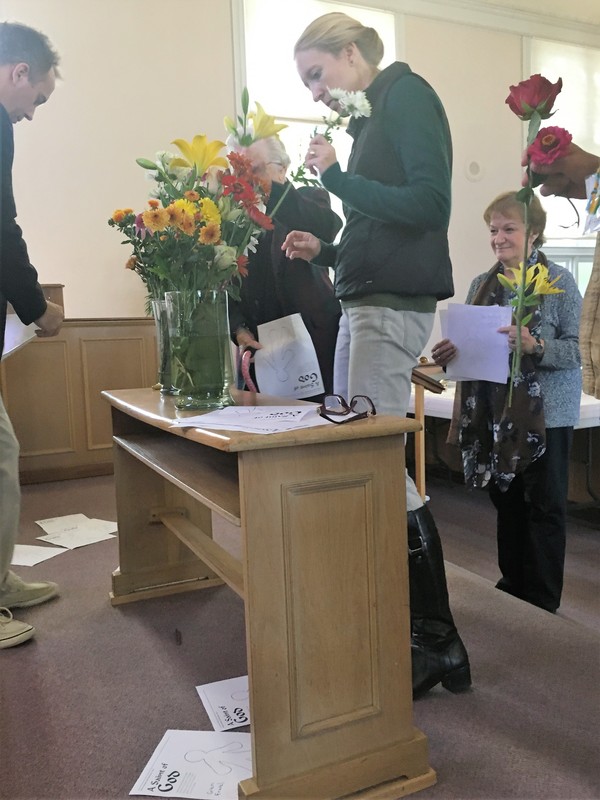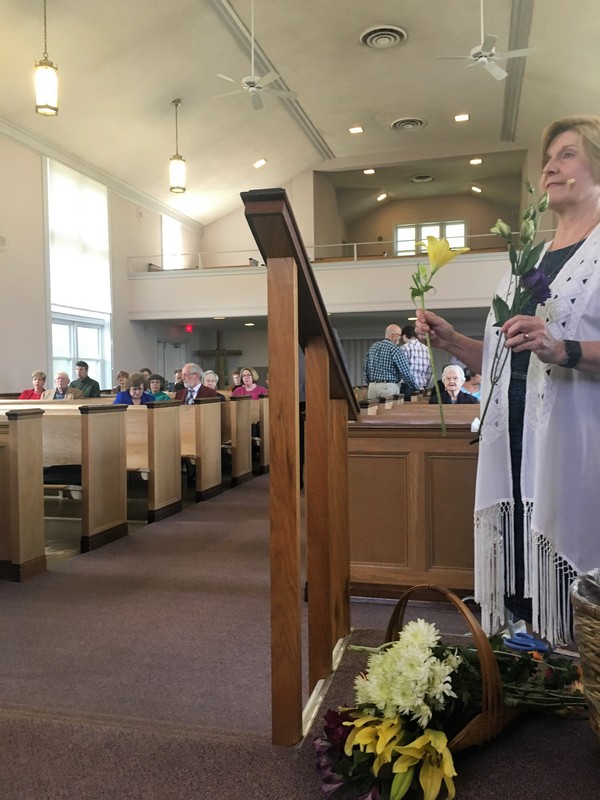 ---
More Pictures.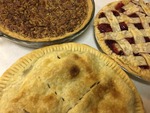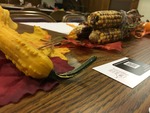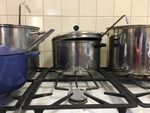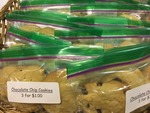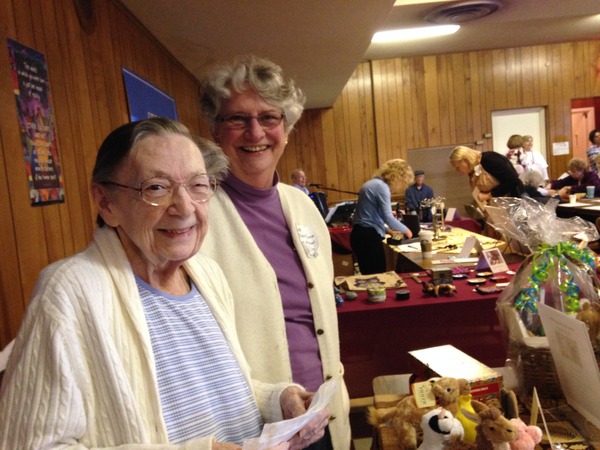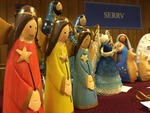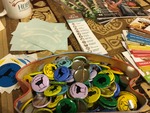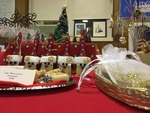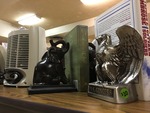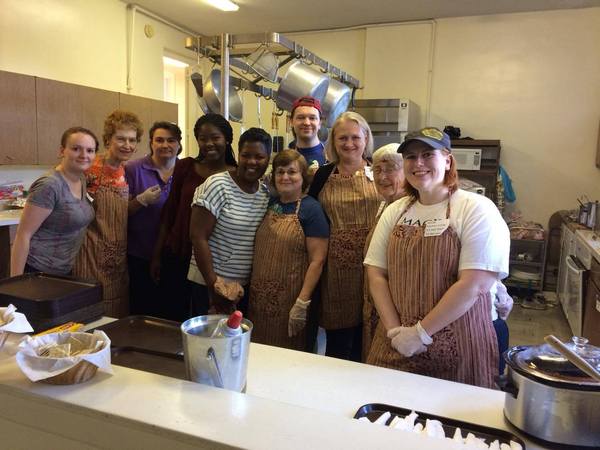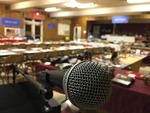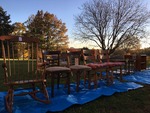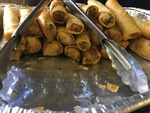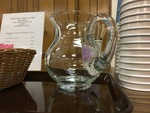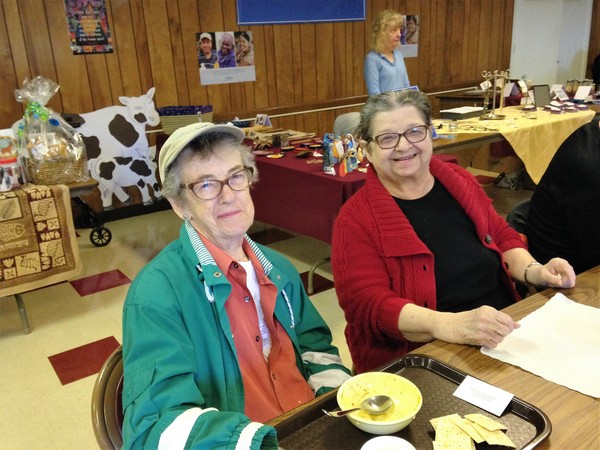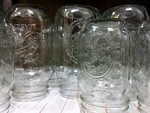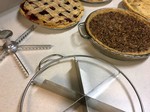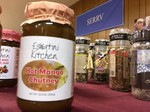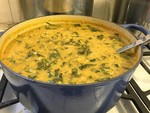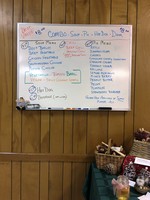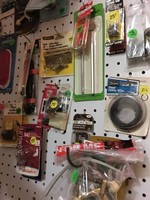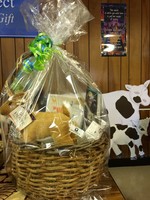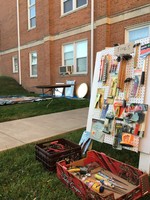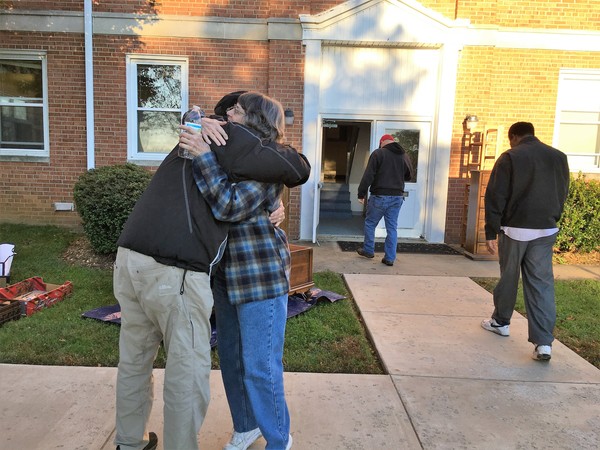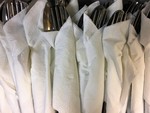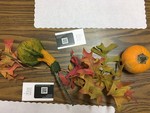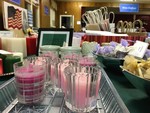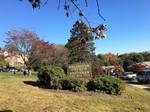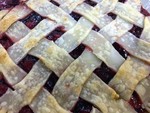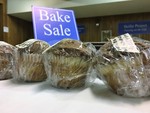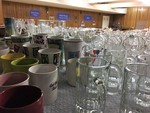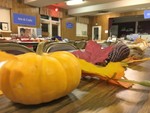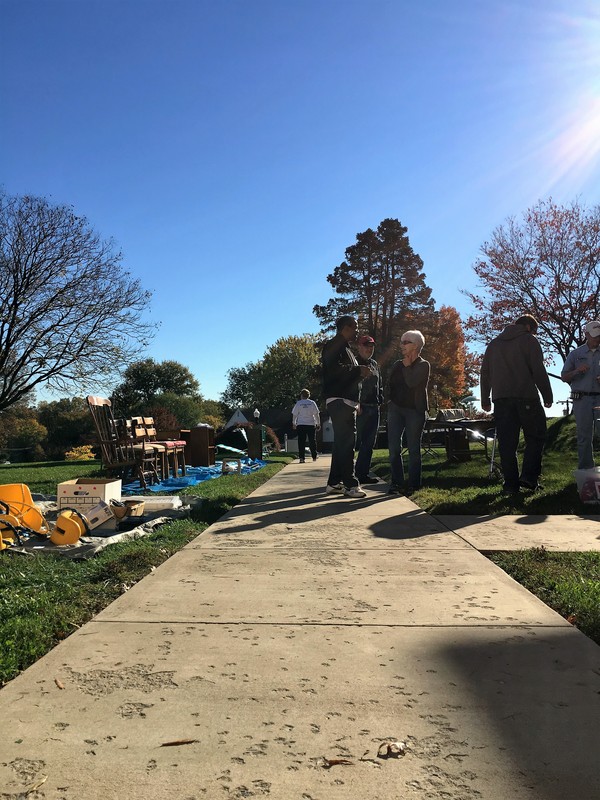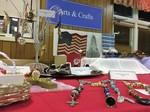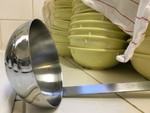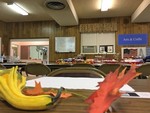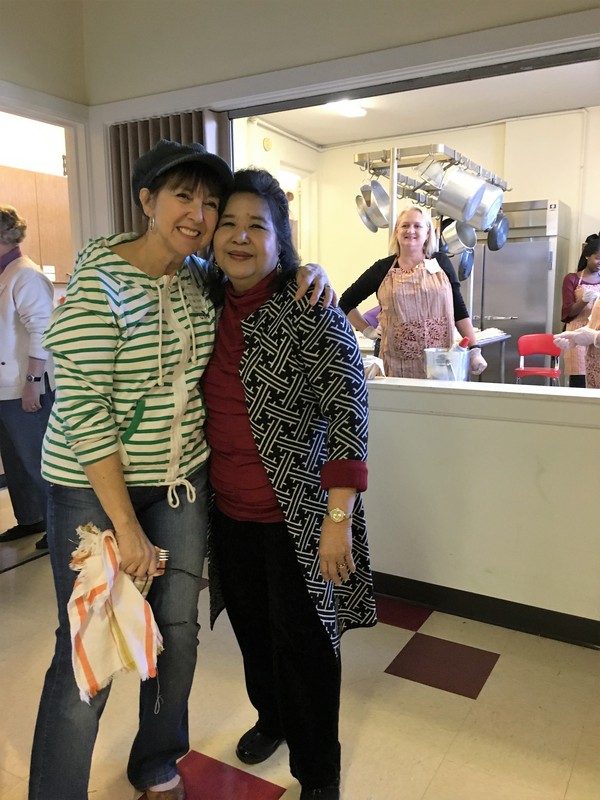 Thank you for Saturday's incredible event, our annual Soup and Pie Bazaar!

The preliminary totals are impressive! Together, we raised $1,621 from food, $1,357 from crafts, $1,432 from White Elephant, $316 from the Bake Sale, around $700 for SERRV, and $1,491 for Heifer. Keep an eye out for updated totals as donations continue.
Thanks to everyone for pitching in and working so hard!