ACoB E-Bulletin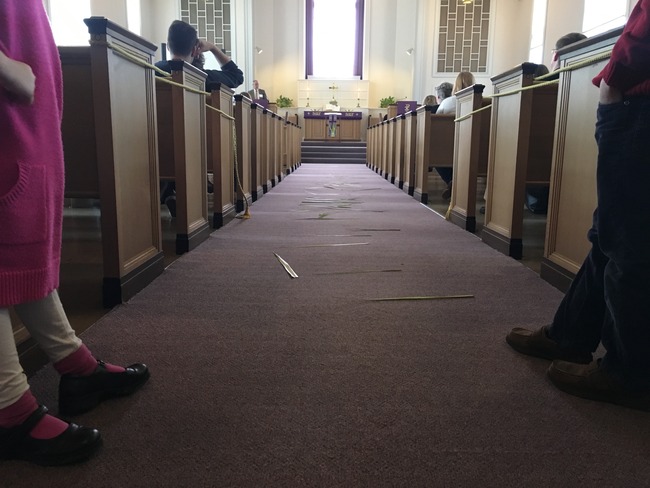 Because Service Doesn't Stop on Sundays.

Suzanne, you are a unique, gifted child of God
and a blessing to our vital faith community.
This newsletter is just one way we connect with each other as
together, we live for the glory of God and our neighbor's good.

---
Iglesia de Restauración Pacto Eterno,
7-9 pm
Children's Playgroup
,
10:30-11:30 am in nursery
Good Friday Service, 7 pm at Bethel UCC,
more details
Easter Egg Hunt, 10 am
,
more details
Iglesia de Restauración Pacto Eterno,

5-9 pm
Sunday School, 9:45 am
Easter Worship, 11 am,
bring a flower
Cambodian Alliance Evangelical Church, 1-4 pm
Iglesia de Restauración Pacto Eterno,

5-9 pm
Looking Ahead.
March 30 - Young Adults DC Gathering
March 31 - Breakfast Bunch
April 3 - Community Worship, 10 am at Arlington Forest UMC
April 8 - ACoB Young Adults Gathering
April 10 - Intergenerational Big Sunday School
April 15 - 18 - Ecumenical Advocacy Days,
more details
April 23 - Church Work Day
May 7 - AFAC Service Saturday
May 8 - Combined Sunday School with Doorways
Love Feast |

Thurs., March 24, 7:30 pm
This traditional service includes a time of personal examination, feet washing in circles (a hand washing option is available), a simple meal with a variety of foods from 19th century Brethren and 1st century Palistinian traditions (including vegetarian and gluten free options), and communion.

Good Friday Service | Fri., March 25, 7 pm
Join with our ecumenical partners for an evening tenebrae worship service to commemorate Jesus' crucifixion with hymns, scents and sounds. Our community choir will also be singing.

Egg Hunt | March 26, 10 am
Come meet the neighborhood at our anual Easter egg hunt with Boulevard Manor. Children aged 11 and younger will enjoy the egg hunt, snacks, games, raffle prizes and a visit from the Easter Bunny. We'll also have tables to share about Heifer International's good work, Big Sunday School, AFAC's Plot Against Hunger program and Lawns 2 Lettuce 4 Lunch.

Easter Worship | March 27, 11 am
Let us celebrate Jesus' resurrection together at this special Sunday worship. Bring flowers to help decorate the cross at the front of the sanctuary.
Oakton CoB Classical Concert |

Sun., April 3, 4 pm
Pianist Raffie Kasparian, Cellist David Cho and violinist Judith Cho will perform musical selections by Schubert, Shostakovich, and Rimsky-Korsakov. The hour-long performance is free admission with donations accepted for outreach programs of the church.

Combined Sunday School with Doorways | Sun., May 8
All are welcome to this special presentation by Doorways on Mother's Day. A representative from the organization will join us during the Sunday School hour to talk about the problems faced by women and children escaping domestic violence and the services provided by Doorways to such families.

Memorial for Mary Jo | http://livestream.com/livingstreamcob/MaryJoMemorial
As we mourn the passing of Mary Jo Flory-Steury, Associate General Secretary of the Church of the Brethren, you are invited to celebrate her life among us. Click on the above link to watch the memorial service held on Sat., March 12 at Bridgewater CoB.

Deacon + Board Function Groups | Contact Church Office
Both our Deacons and Board have organized themselves into working groups for caring for our congregation, administering our business and serving our community. For a list of who does what, see the bulletin board in the narthex or contact the church office for e-copies of the function group lists.

Worship Audio | Online
In case you miss a Sunday service, sermon audio along with a selection of hymns and readings is posted online or subscribe on iTunes
Advocate.
Ecumenical Advocacy Days
|
Fri., April 15 - Mon., April 18
Speak truth to power with faith partners from across the country. This year's theme is "Lift Every Voice: Racism, Class and Power" guided by Luke 18:1-8. Through prayer, worship, advocacy training, networking and mobilization with other Christians, participants will face the reality of racism, class and power impacting politics and policies and advocate for the liberty of "Every Voice!" - all culminating with a Congressional Lobby Day on Capitol Hill. Keynote speakers include "Moral Monday founder, The Rev. Dr. William Barber, The Children's Defense Fund founder, Marian Wright Edelman, and IMA World Health executive, The Rev. Amy Gopp. Register at
advocacydays.org
Egg Hunt Hiders |
Contact Jo Ann
Two or three volunteers are needed to help hide Easter eggs at 9 am before this Saturday's egg hunt.
Brethren Disaster Ministries |
April 10-16
Bush Creek CoB has a need for more volunteers and a cook for their upcoming Brethren Disaster Ministries service trip to South Carolina. The cost of food is covered. Email Laura Pfeiffer with questions or to sign-up: rlsmpfeiffer@yahoo.com

Refreshments |
Sign-up in Narthex or E-mail Office
Once a month we gather together in the library after worship. Volunteer to bring simple refreshments to fuel the fun! Sign-up for any Sunday in the month.
Plot Against Hunger |
E-mail Suzanne in the Office
Our garden beds were installed as an Eagle Scout project and have been primarily used by the
Reevesland Learning Center
for their Lawns 2 Lettuce 4 Lunch program with Ashlawn Elementary. While the overage has always been donated to Arlington Food Assistance Center (AFAC), this year we plan to also grow summer vegetables for AFAC as an official
Plot Against Hunger
site.

Volunteer to grow seedlings until the lettuce harvest or donate plastic berry or milk containers for other volunteers. We will offer them to our neighbors at Saturday's egg hunt as an invitation to garden with us for AFAC. Contact Suzanne to volunteer or donate at
acob@arlingtoncob.org
or 571-243-5344.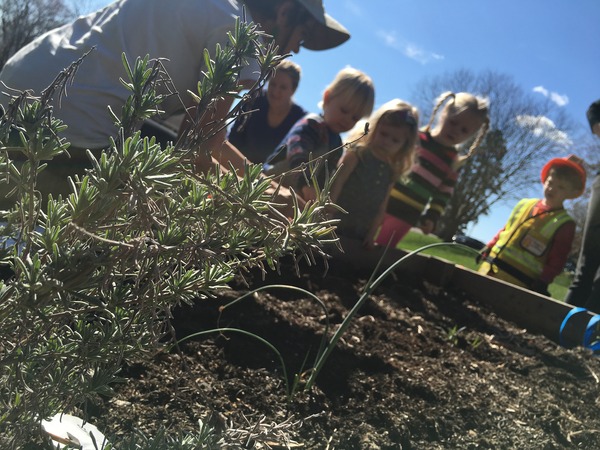 This week, Joan, President of the Reevesland Learning Center, led the Friday morning play group in planting sugar snap peas. The little ones had a great time!
Gallego Family

, safe travels to Cuba
Beahm Family and Friends,

From Nokesville CoB, Robert Beahm, father of Charlotte Bear has passed at age 90
Stephen's Family and Friends,

From Nokesville CoB, a young man at 25 has died of menengitis
Gary S.

, safe travels to Panama
Maria Contreras

, recuperating from hospitalization
Flory-Steury Family and Friends + Brethren Community

, Mary Jo, Brethren Assistant General Secretary, has passed -

More details
Winn Family and Friends

, Cindy's former co-worker Lisa Winn has passed
Thomas Jefferson Middle School community

, in the wake of an adjuct faculty member's death
Cross Keys Village

, Brethren retirement home, a fire destroyed the Memory Care center under construction
Manchester College community

, in the wake of the death of three students in a car accident
Marian Rognlien

,

Fitzgeralds' close friend, in rehab
Rich Haske

, Karolina's husband, Briana's father, home recuperating
Jummai Paul

, kidnapped Chibok girl and others
Church of the Brethren in Nigeria (EYN)
Thank You.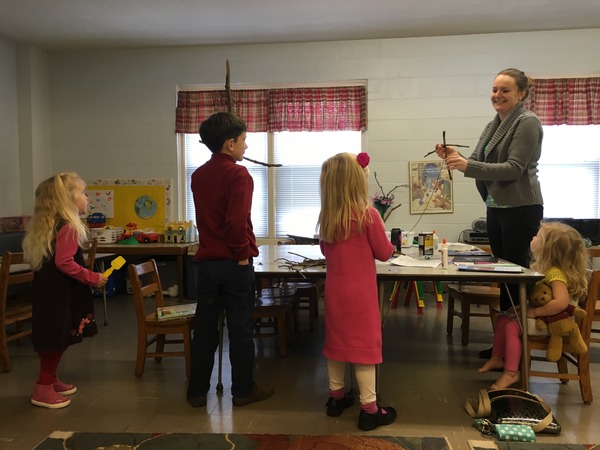 Special thanks to Laura for leading the childrens' Sunday school class today.
And big thanks to Rick, Don and Fitz for shaping up the new shed!
Worship Notes.
Listen to yesterday's sermon along with a selection of hymns and readings:
http://bit.ly/ACoBMessage20March2016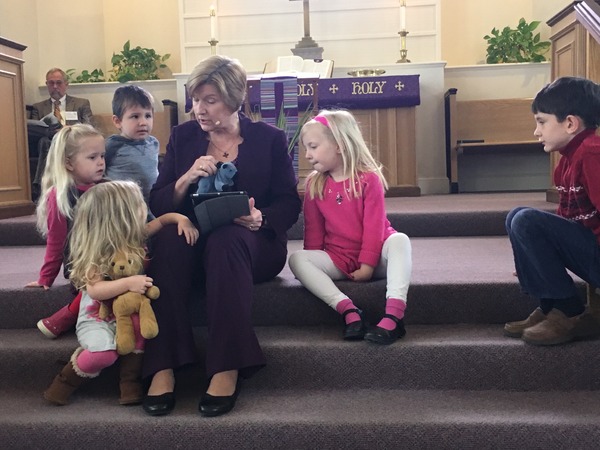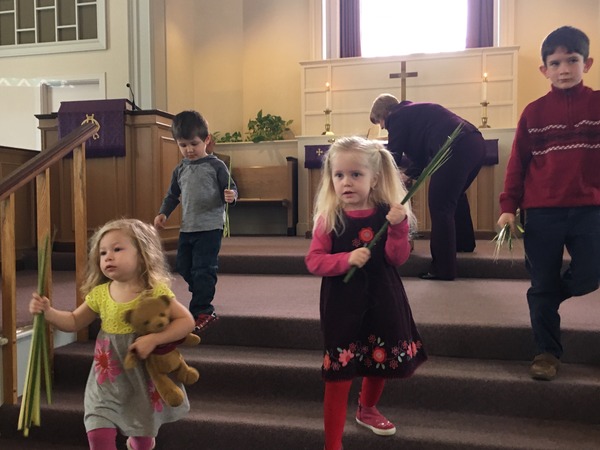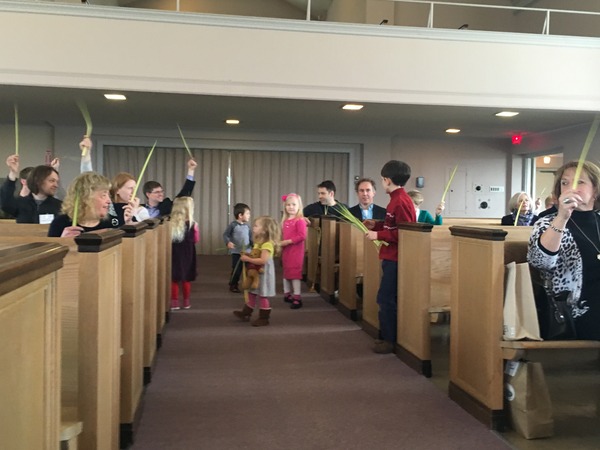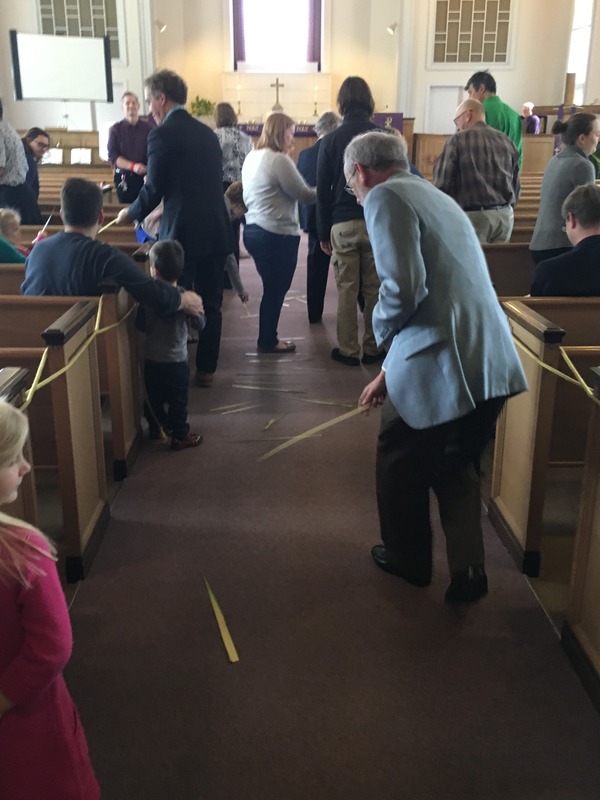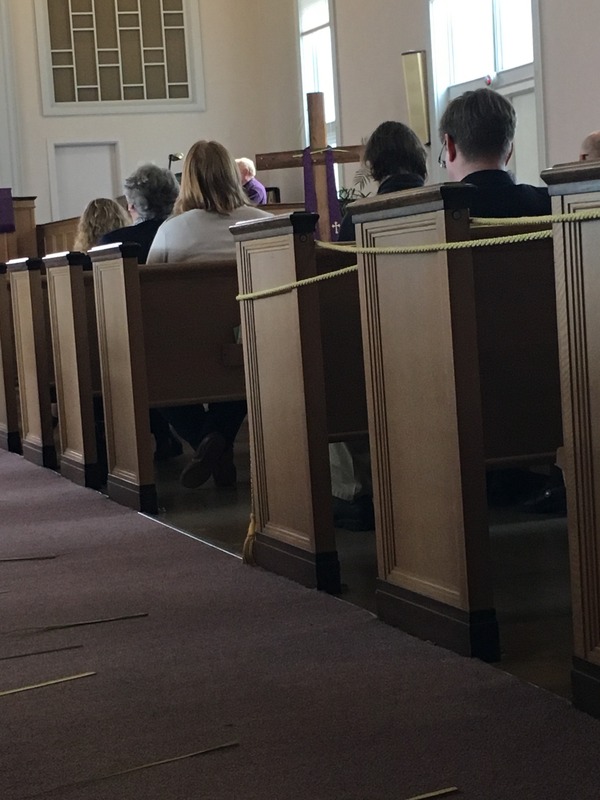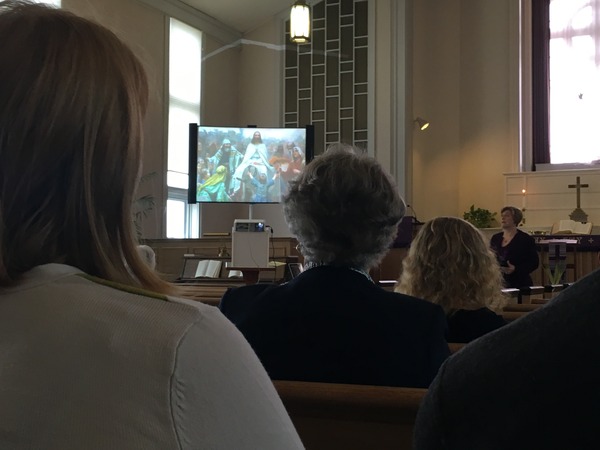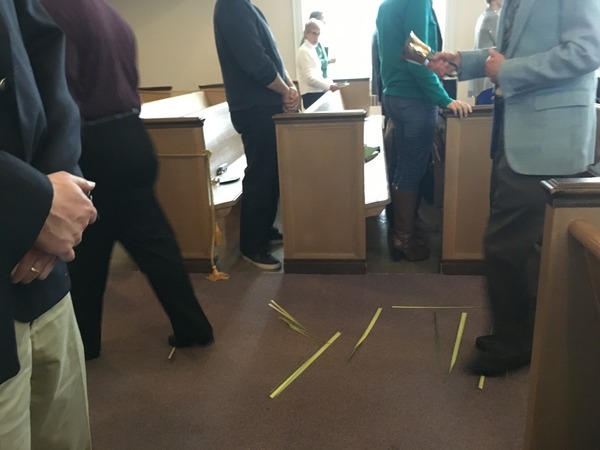 On Palm Sunday we move from celebration to the foot of the cross, so our worship mirrors the text. Jesus enacted his prophetic message that day he rode into the gates of Jerusalem, mirroring a typical triumphal procession but with an "upside down" symbol at its head. No words were necessary that day for Jesus to redefine his role as King, but was Jesus' procession necessary? How we think about God's Will matters for our living, especially for the Brethren approach of "another way of living."

Think about a hard time. Did you learn something? Was there Divine Necessity in your learning? Today we travel alongside Jesus, accepting the pain in life, discarding the shame of human wrong, and celebrating the Divine Love that under girds our story.
Arlington Church of the Brethren

Office Hours

Wednesday

|

6:30 - 9:30 pm

Saturday |

8:00 - 11:00 am

Contact

Tel: 703-524-4100

Mobile (call anytime): 571-243-5344
Fax (call ahead): 703-524-4109
ACoB@ArlingtonCoB.org