ACoB E-Bulletin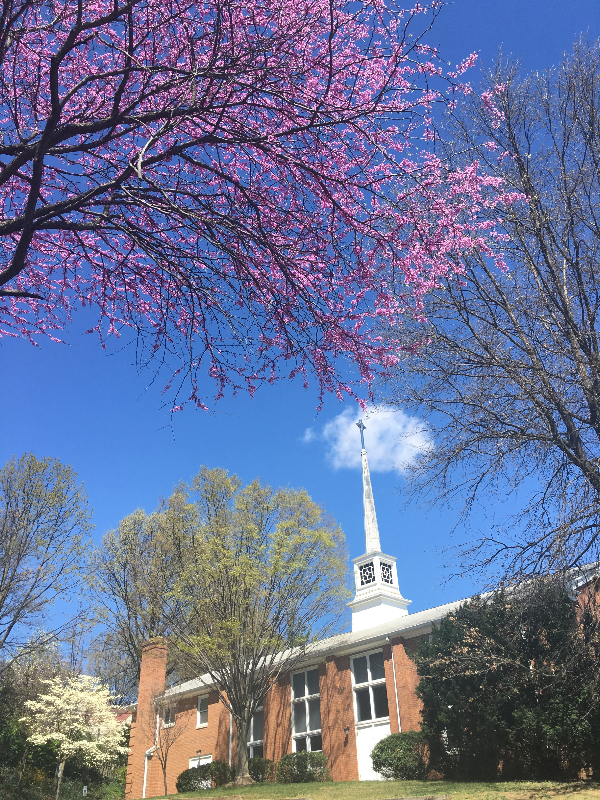 Because Service Doesn't Stop on Sundays.

Suzanne, you are a unique, gifted child of God
and a blessing to our vital faith community.

This newsletter is just one way we connect with each other as
together, we live for the glory of God and our neighbor's good.

---
Iglesia de Restauración Pacto Eterno,
7-9 pm
Wednesday

.


Bell Choir Practice, 7 pm
Refugees Welcome Event, 4:30 pm at National City Christian Church,

more details

Kaizen Karate,

6:30-7:30 pm
Children's Playgroup, 10:30-11:30 am in nursery
ACoB Young Adults Gathering,

6:30pm downstairs,
more details
Saturday.
Iglesia de Restauración Pacto Eterno,

5-9 pm
Big Sunday School, 9:45 am downstairs,
more details
Big Bulletin Distributed
Looking Ahead.
April 15 - 18 - Ecumenical Advocacy Days,
more details
April 21 - DC Young Adults Gathering
April 23 - Church Work Day
April 24 - One Great Hour of Sharing
April 28 - Breakfast Bunch
May 7 - AFAC Service Saturday
May 7 - MAD Disaster Response Auction,
more details
May 8 - Combined Sunday School with Doorways,
more details
May 21 - Dranesville CoB Yard Sale + Fish Fry Benefiting CoB in Nigeria
May 22 - Big Sunday School + Worship Outside,
more details
June 5 - Biking for Peace
Refugees Welcome Event |

Thurs., April 7, 4:30 pm
Attend the opening reception for "Syria Before the War," a photography exhibit by Hyangsuk Oh at National City Christian Church (5 Thomas Circle, NW).

As part of a nationwide Refugees Welcome Campaign, April 2-10 is kickoff week for events that show solidarity and support for refugees coming to start a new life in the U.S. More events will lead up to World Refugee Day on June 20. The Church of the Brethren is highlighting these events in continuing our strong commitment to and long history of welcoming refugees and other persons fleeing violence, famine and other crises.

God's Big Idea | Big Sunday is this Sunday, April 10, 9:45 am
This month we will talk about God's promise to one day gather all people of all nation's to God's self. This theme runs through both the old and new testaments of the Bible. If God will do this, then we should get to know other people and cultures better and to appreciate the variety on earth for which God creates and cares. Activities will explore various cultures through pictures, stories, songs, food, crafts and discussion. Bring a favorite cultural trinket to fill the program space with meaningful symbols from your own traditions.

MAD Disaster Auction Booklet | Pick up in narthex
The Mid-Atlantic District (MAD) Disaster Response Auction raises money to help victims recovering from disasters around the world. ACoB supports the auction by purchasing ad space in the auction booklet. Other ways to support include prayer, event volunteering, and donating auction items including handicrafts like quilts, comforters and wall hangings; special items like quality woodwork, artwork, antiques and other collectables; gift baskets; a gift certificate from your business; or food and plants valued over $10. Contact the office for more details on donating and don't forget to save the date, May 7, to attend.

Dunker Punks Podcast | www.arlingtoncob.org/dpp
The latest episode features Emmett Eldred interviewing Biking for Peace's Michael Himlie.
Combined Sunday School with Doorways | Sun., May 8
All are welcome to this special presentation by Doorways on Mother's Day. A representative from the organization will join us during the Sunday School hour to talk about the problems faced by women and children escaping domestic violence and the services provided by Doorways to such families.

Deacon + Board Function Groups | Contact Church Office
Both our Deacons and Board have organized themselves into working groups for caring for our congregation, administering our business and serving our community. For a list of who does what, see the bulletin board in the narthex or contact the church office for e-copies of the function group lists.

Worship Audio | Online
In case you miss a Sunday service, sermon audio along with a selection of hymns and readings is posted online or subscribe on iTunes
Advocate.
Ecumenical Advocacy Days |
Fri., April 15 - Mon., April 18
Speak truth to power with faith partners from across the country. This year's theme is "Lift Every Voice: Racism, Class and Power" guided by Luke 18:1-8. Through prayer, worship, advocacy training, networking and mobilization with other Christians, participants will face the reality of racism, class and power impacting politics and policies and advocate for the liberty of "Every Voice!" - all culminating with a Congressional Lobby Day on Capitol Hill. Keynote speakers include "Moral Monday founder, The Rev. Dr. William Barber, The Children's Defense Fund founder, Marian Wright Edelman, and IMA World Health executive, The Rev. Amy Gopp. Register at
advocacydays.org
Outdoor Sunday |

May 22
Help plan our anual Big Sunday School and Worship outdoors. Let Pastor Nancy know you want to help and share your ideas.

Volunteer to Host Bikers for Peace | June 5
Michael Himlie and David Jones will bike 100 miles each day for 50 consecutive days in all 50 states to raise $100,000 for organizations devoted to active non-violence and peacemaking. They will be in our area on June 5 and need a place to stay that evening. Volunteer to host 2-4 people who have a local speaking engagment that night and need to rise early (4 or 5 am) the next morning. And save the date for that speaking engagment. Our Service to World function group is currently helping to coordinate it.
Post Big Sunday Flyers | Contact Church Office
Volunteer to post flyers around town inviting the community to our monthly Intergenerational Big Sunday School program. Contact the church office if you're interested and available.
Refreshments |

Sign-up in Narthex or Contact Church Office
Once a month we gather together in the library after worship. Volunteer to bring simple refreshments to fuel the fun! Sign-up for any Sunday in the month.
Karolina,

receiving treatment for bone cancer
Marian Rognlien

,

Fitzgeralds' close friend, in rehab
Rich Haske

, Karolina's husband, Briana's father, home recuperating



Jummai Paul

, kidnapped Chibok girl and others
Church of the Brethren in Nigeria (EYN)
---
Blessed Break.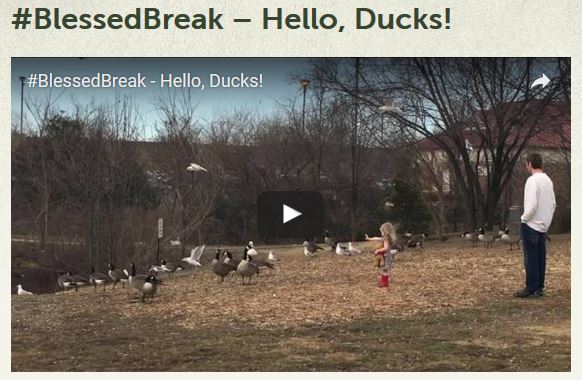 #BlessedBreak is our semi-regular, but always refreshing, video devotional. You'll find it on the news feed at the bottom left of our webpage. There are also links to it on all of our social sites with each new post.

#BlessedBreak is intended to offer visitors a quick respite for spiritual sustenance. If you like what you see and want to help create this digital sanctuary, short videos, prayers and scripture selections are always welcome (either submitted together or suggested in parts).

Click here for the latest
#BlessedBreak - Hello, Ducks!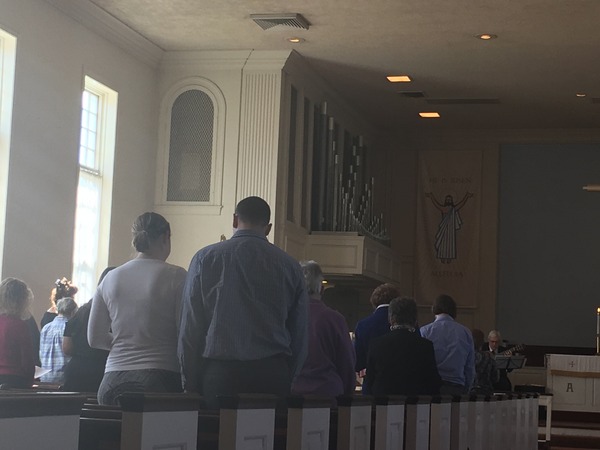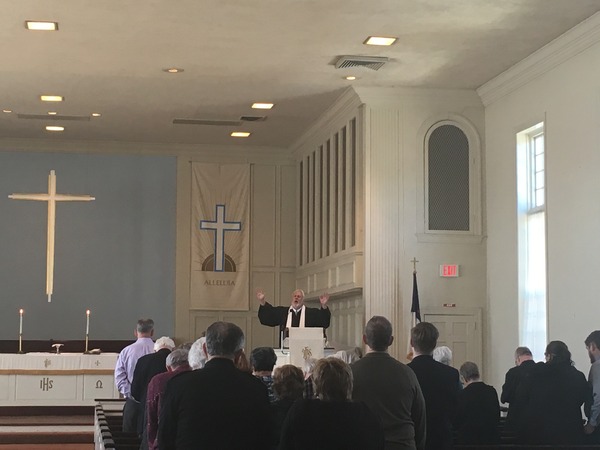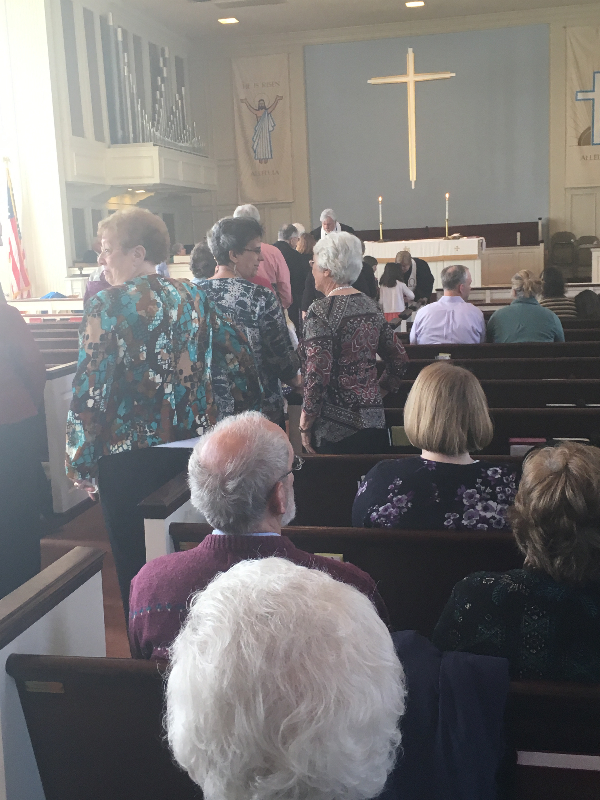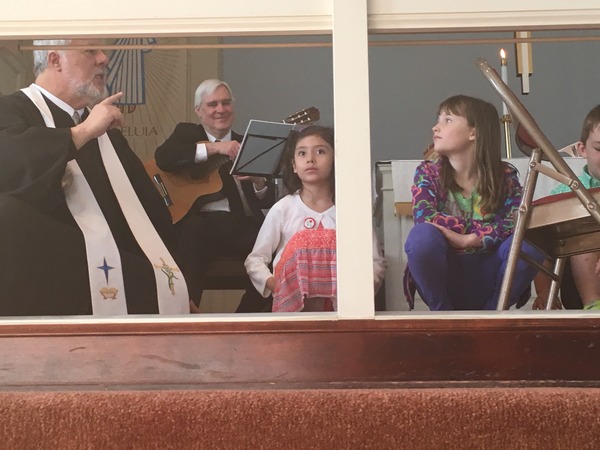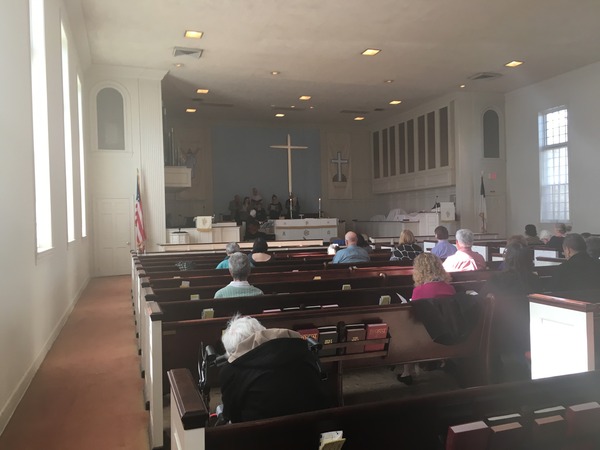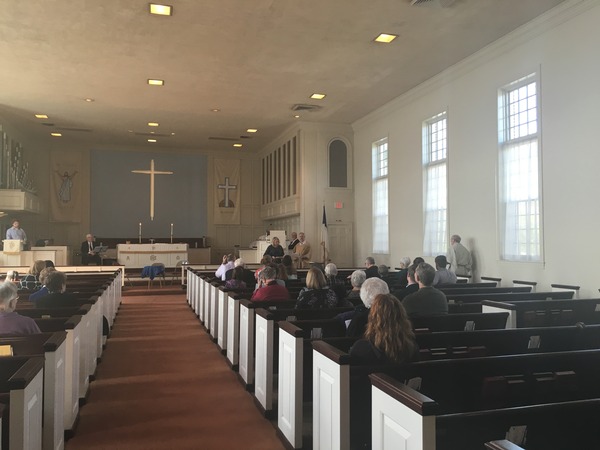 During yesterday's community worship at Arlington Forest UMC, the ACoB Drama Club enacted the Road to Emmaus from
Luke 24:13-35
and the community choir sang a beautiful anthem, "Christ is Risen Indeed."
Arlington Church of the Brethren

Office Hours

Wednesday

|

6:30 - 9:30 pm

Saturday |

8:00 - 11:00 am

Contact

Tel: 703-524-4100

Mobile (call anytime): 571-243-5344
Fax (call ahead): 703-524-4109
ACoB@ArlingtonCoB.org