ACoB E-Bulletin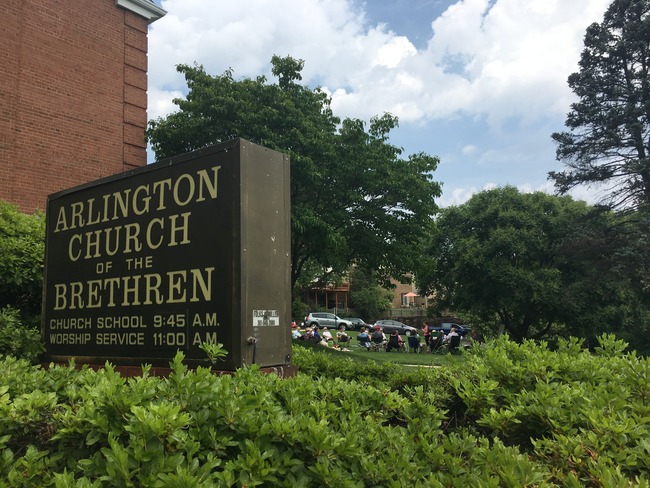 Because Service Doesn't Stop on Sundays.
There is such beauty and peace to be found out in nature, and we are so fortunate to live on a planet with such interesting weather, geography, scenery and colors. We should definetly not take this for granted. The weather has started to warm. Take advantage of the things we are so fortunate to be able to see, smell, feel and hear. Walk in a local park, sit outside in the sun for a few minutes, or even sit inside and look out the window at the sunrise or sunset and enjoy the sounds of the birds.
From Laura's reflection during our worship outdoors yesterday
---
•

Iglesia de Restauracion Pacto Eterno, 7-9 pm






•

Brethren Voices

, 11 am,

more details




•

Yoga

, 5:45 pm in fellowship hall



Thursday

.



•

No Thursday Office Hours

, this week only


•

Community Choir Practice

, 7:30 pm at AFUMC
Friday

.
•
Lawns 2 Lettuce 4 Lunch, Lettuce Washing, thru 6/6 in kitchen
Saturday

.
•
Oakton COB Flea Market, 8-1 pm,
more details
•
National Trail's Day at Shepherd's Spring, 8:30 am
•
Cambodian Alliance Evangelical Church, 11:30 am - 1 pm in fellowship hall
•
Iglesia de Restauracion Pacto Eterno, 5-9 pm
Sunday

.



•

SS Class on Interfaith

, 9:45 am in library,

more details




•

Unity Worship

, 11 am,

more details




•

Unity Picnic

, noon,

more details

,


•

Brethren Voices

, 6:30 pm,

more details
Sun., 6/4 - 50 Years: CMEP Advocacy Event, thru 6/6,
more details
Mon., 6/5 - Board Meeting, 7:30 pm in library
Tues., 6/6 - 34th Annual Capital Pride Interfaith Service in DC, 7:30 pm
Wed., 6/7 - Brethren Nutrition Program Chipotle Fundraiser, 5 - 9 pm
Fri., 6/9 - ACOB Young Adults Meeting, 6:30 pm
Sun., 6/11 -

Worship at 10 am begins


Sun., 6/11 - AFAC Volunteer Appreciation Picnic, 5 pm,
more details
Tues., 6/13 - Bread for the World Lobby Day
Sat., 6/17 -

Doorways Collection Day

, 10 am,
more details
Sat., 6/17 - MAD COB Night at Camden Yards, 4 pm,
more details
Mon., 6/19 - Shepherd's Spring Golf Tournament
Wed., 6/21 - Dinner + Intro to UCC, 6:30 pm,
more details
Thurs., 6/22 - Breakfast Bunch, 8 am
Wed., 6/28 - COB Annual Conference, thru Sun., July 2
Sat., 7/1 - Volunteer at AFAC, 8:30 am
Sun., 7/2 - Song and Story Fest, thru 7/8, Camp Brethren Heights, MI
Sun., 7/2 - Community Worship at ACOB, 10 am *Note New Location
Fri., 7/14 - Volunteer at Brethren Nutrition Center, 10 am
Mon., 7/24 - 44th Brethren Bible Institute, thru 7/28, Etwon College
Mon., 7/31 -

Executive Committee Meeting

, 7:30 pm
Sun., 8/6 - Community Worship at ACOB, 10 am
Mon., 8/7 -

Board Meeting

, 7:30 pm
Fri., 8/11 -

Volunteer at Brethren Nutrition Center

, 10 am
Sun., 8/13 -

Community Worship at Arlington Forest

, 10 am
Thurs., 8/17 - Shepherd's Spring's Sprint to the Spring
Sun., 8/20 -

Community Worship at Bethel UCC

, 10 am
Sun., 8/27 -

Community Worship + Picnic at Lubber Run

, 10 am
Unity Sunday | This Sun., June 4
All three congregations that use our church building share a Unity Worship Service (11 am) once per year which is conducted in all three languages. (God's Spirit does the translating.) Following worship there is a picnic (noon) and wonderful fellowship where we learn about each other across cultures and language. Please bring a pot luck goodie to share. We thank everyone who has already volunteered for set up and are counting on everyone pitching in to help clean up too. Come early (10 am) for a special Sunday School class in the library. We'll watch and discuss a TED talk on breaking the taboos of interfaith. For questions, contact anyone on the Welcome Ministry Team including
Robyn
,
James
or
Paul
.
Oakton COB Flea Market | This Sat., June 3, 8 am-1 pm
Head to Oakton COB for grilled hot dogs, food, drinks and bake sale. You never know what you'll find at the flea market! Vendor setup begins at 7 am. Sales space is available for a $15 donation to the church and must be reserved in advance.
Email
or call the Oakton COB church office,
703-281-4411
.
AFAC Volunteer Appreciation Picnic | Sun., June 11, 5 pm
Celebrate your important contributions to our community food assistance center by attending this year's volunteer appreciation picnic at Bluemont Park. They'll be great food, music, fun and camaraderie. Partners and children are welcome. Contact
volunteer4afac@afac.org
with questions or call
703-845-8486
and RSVP
online
.

Dinner + Intro to UCC | Wed., June 21, 6:30 pm
You're invited to a dinner and presentation to learn more about the United Church of Christ. Amid talks of creating a covenantal relationship with Bethel UCC to share our building, this special event is intended to provide a historical and theological overview of the United Church of Christ. A few volunteers are needed to help prepare and serve a simple soup dinner. Contact the
office
to volunteer or learn more about the event.
More Details |
arlingtoncob.org/calendar
For more information on neighboring church, denomination and non-profit events listed, check the calendar at the above link or contact the office.
Deacon on Call | May + June
Everett is the deacon on call for May. Reach him at 703-527-3837. Nancy W. is the deacon on call for June. Reach her at 703-534-5304.
---
Volunteer + Give.
Coloring Book Collection | Throughout May
With children out of school for the summer months, our neighbors relying on
AFAC
food assistance often have to bring their kids along to pick up food. The wait can be long and coloring books and crayons can help the kids pass the time. Perforated coloring books are ideal, so children can more easily take home their art work. Place donations in the collection basket in the office hallway throughout the month of May. Contact
Marcia
with questions.
Doorways Donation Day | Sat., June 17, 10 am – 2 pm
Volunteers (in pairs for hour shifts) are needed to staff ACOB's donation table outside of Safeway on Harrison Street just north of Lee Highway. Doorways will furnish us with its wish list (normally diapers, paper goods and cleaning goods). Volunteers will give customers the opportunity to purchase these items for Doorways clients: women and families escaping domestic violence and homelessness. A volunteer is also needed to transport the donations to Doorways after the last shift. Sign up in the narthex and contact
Marcia
with questions.
Volunteer to Water the Garden | Weekly or In Turn
Each spring and summer, our garden beds are used to grow lettuce for the neighborhood Reevesland Learning Center Lawns 2 Lettuce 4 Lunch program. Their twice a year lettuce lunch at Ashlawn Elementary is a big celebration to encourage the children's interest in homegrown vegetables. Overage and additional vegetables are donated to AFAC. Help make this neighborhood partnership possible by volunteering to water the garden. Depending on rain, the garden will need to be watered 2-3x a week. Multiple volunteers could divvy the load. Contact the
office
to help.
Learn About Ramadan | Readings + Tips for Neighbors
The Muslim holy month of Ramadan starts today. Ramadan is the ninth month in the Islamic calendar, a period of prayer, fasting, charity-giving and self-accountability for Muslims across the globe. The first verses of the Qu'ran were revealed to the Prophet Muhammad during the last third of Ramadan, making this an especially holy period for our Muslim friends and neighbors. If you'd like to know more about Ramadan, the
Virginia Interfaith Center for Public Policy
reccomends a Vox
piece
that gives a good overview of the meaning of the holiday and a Vice News
piece by Sarah Hagi
, one of its writers who is a Muslim, that's aimed at helping non-Muslims understand how to interact with their Muslim friends during Ramadan.
End Hunger | Prayer, Fasting + Advocacy Resources
There are currently two big efforts to raise awareness about and action on behalf of the hungry. Yesterday, congregations across the world joined the World Council of Churches'
Global Day of Prayer
. Take time for this week's
#BlessedBreak
video devotion to participate. The same day, Bread for the World
launched
a 3-day and once-monthly following fast to convince members of Congress to protect poverty-focused programs.
Pledge
to participate and receive ongoing prayer, fasting and advocacy resources. (Consider also a '
modified fast
' if you are unable but want to support the effort).
50 Years Too Long: A CMEP Advocacy Event | June 4-6, 2017
Churches for Middle East Peace (CMEP) is a coalition of 27 national church denominations and organizations in Catholic, Orthodox, and Protestant traditions. June 2017 marks 50 years of the occupation of the West Bank and Gaza. Hosted by CMEP, "50 Years Too Long" is an advocacy summit for American Christians to gather, learn, and advocate for constructive ways to pursue a just and sustainable peace in Israel and the occupied Palestinian territories. Register at
cmepsummit.org
.
---
Media.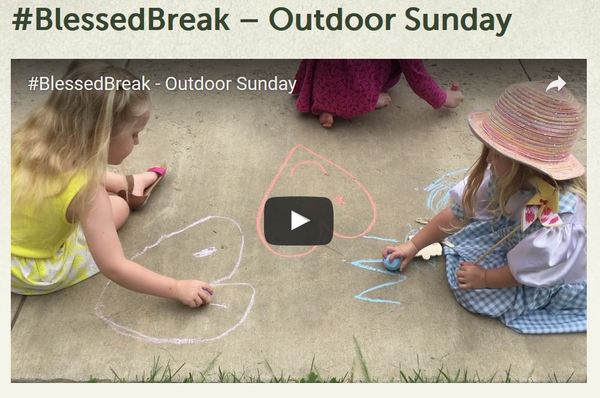 #BlessedBreak | New devotion!
http://bit.ly/BlessedBreak54
This week's Blessed Break is a compilation of clips from Sunday's outdoor worship service. Watch and read the accompanying scripture and prayer at the above link.
Brethren Voices | What Would Jesus Drive?
Brethren Voices is the TV show featuring what Brethren do as a matter of our faith. The episode for May talks with Portland Peace COB members about their switch to alternative engery cars and features some new electric cars shown at the Portland Auto Show. Watch in Arlington on Comcast 69/Verizon-FIOS 38 on Sundays at 6:30 pm, Wednesdays at 11 am or online anytime.

Worship Audio | Online
Listen again to this week's sermon, catch a sermon from a Sunday you were out or peruse the archives. Each Sunday message along with a selection of hymns and readings is posted online or subscribe on iTunes.

Dunker Punks Podcast | New episode! http://bit.ly/DPP_Episode32
Jacob Crouse treats us to new songs from his upcoming Dunker Punk album. Enjoy and let it inspire you to sing about another way of living: the Jesus Way! Type in the case sensitive url to listen on the showpage or subscribe on iTunes. Listen by clicking the above link or subscribing on iTunes.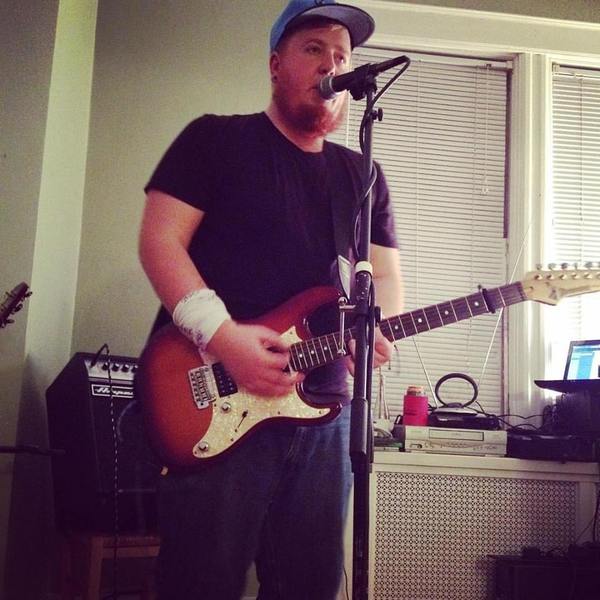 ---
Pray. Call. Write.
Karolina

, undergoing renewed health treatments

Carole Compton

, home from Manor CareJames Thomas, Lisa's Coworker, back and well after kidney transplant

Donna Horn's family + friends

, Don's sister, passed this week

Cindy's Mom

, recovering from a car accident with no major injuries

Elissa's family

, Vicki Tuck's friend whose sister, Sandy, died in a tragic car accident in Georgia last week

Marie

, Marcia's friend, recovering from successful surgery

Weimer Family

, following the death of Nancy W.'s sister Becky who died peacefully after a massive stroke. Becky's daughter, Layla, was with her at the time.

Nixon

, Nancy W.'s grandnephew, healthy baby boy born to Becky's daughter Roya

Charlotte

, Nancy W.'s mom, recovering from hip surgery

Alan

, Hazel's son, recovering from surgery

Jummai Paul

, among the 82 Chibok girls recently released

Ralph

, recovering well and continuing in rehab

Pastor Mike

, in rehab after organ transplant

Church of the Brethren in Nigeria (EYN)

, including 113 girls still captive
Keep in your ongoing prayers:
Minnie Simmons, Dorothy Fravel (Dee's mom), Theresa McCary, Erin Julca, Steve Shuss, Elizabeth Smucker, Carolyn Studds

Note:
Prayer concerns will ordinarily be listed for four weeks. If you would like one to be kept on or added back in, please let the office know. Names in bold are new to the list or updated this week.
---
Worship Pix.