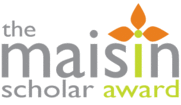 ---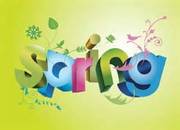 ---
ANNUAL RENEWAL APPLICATION
REMINDER
Mark your calendar for the annual renewal deadline:
Friday, July 10
We will email you the updated application form when it is ready.
---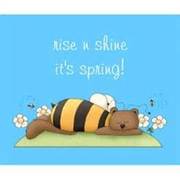 ---

SJSU Campus Visit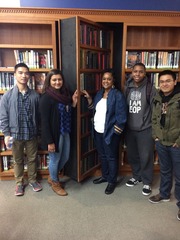 On Wednesday, April 8, Mrs. Brunswick and Maritza visited San Jose State University to meet with Maisin Scholars. We enjoyed touring the campus, visiting scholars, and having lunch together.


---
---
Did you know?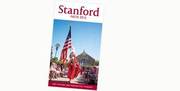 Stanford offers free tuition for families making less than $125,000
"..Stanford also announced it was expanding financial aid. The university said that no parents with an annual income and typical assets of less than $125,000 will have to pay a single cent toward tuition. The threshold for this aid was previously $100,000.."
---

Starbucks Question!
Win $20 Gift Card!!!
Congratulations
Andrea Manrique


She won February's Starbucks Question:
When is the FAFSA & Dream Act Deadline?
Answer: March 2, 2015
April's Question:
What is the first event mentioned in the newsletter for Maisin Scholars to volunteer for?
Like us on Facebook & respond to this question on our FB page.
---

Maisin Staff

Maritza Salinas

Jackie Lam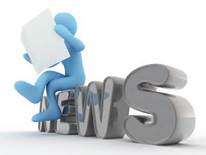 IN THIS ISSUE:
---
Congratulations to Our

2015 Scholars!

Last week we announced the Maisin Class of 2015, and we are thrilled to have 75 new, amazing students join the Maisin Family.
Meet our new scholars!
---
We Need You! Volunteer!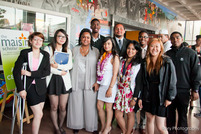 Each year during this time the Maisin Scholar Award looks for the support of our scholars to volunteer at the events we host to prepare new and incoming scholars. Volunteering is a great way to support the program, as well as spend time with our staff and fellow scholars.
Make some time to help at the following events. Contact our office to sign up:
info@maisinscholars.org
Award Ceremony
Thursday, May 28, 3:00 PM - 8:30 PM
Lowell High School, 1101 Eucalyptus Drive
Orientation - Community College Scholars
Thursday, June 4
th
7:30am- 4:30pm
Maisin Office, 474 Valencia Street
Orientation - Baccalaureate Scholars
Thursday, June 11
th
7:30am-3:30pm
Maisin Office, 474 Valencia Street
Transition to College Workshop
Saturday, June 6, 8:00 AM - 4:00 PM
---
Community College Student
End-of-Term Appointments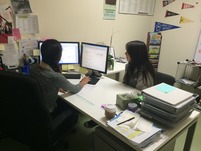 It is time to start planning your end-of-term appointment with Maritza! Appointments will take place starting
June 22 through July 10
.
To schedule your appointment, email
msalinas@maisinscholars.org
or
call 415-857-9655.
---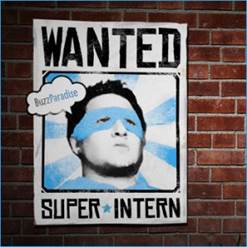 Do you want to
build your resume and
gain hands-on work experience? Are you interested in nonprofits and higher education,
or learning to work in a professional environment?
Maisin is offering the following internships for the summer:

Maisin Scholar Award

-
Office/Program Intern

-
Education Advising Intern

Mission Graduates

-
College Connect Intern

-
Extended Day Program Intern

-
Volunteer Management Intern


Click here to find the job descriptions
.

To apply, send your cover letter and resume to
info@maisinscholars.org
(the email subject should be the position you are applying for). Interviews will take place on a rolling basis.
Submit your cover letter and resume ASAP!
---
---
Markowski -Leach Scholarship
¨ Eligibility Requirements: Self-identify as LGBTQ. Be enrolled in a program that leads to a degree or teaching credential. Minimum GPA: 2.5. Successful candidates will demonstrate leadership and a commitment to excellence in their service, employment or scholastic endeavors.
¨ Deadline: April 24, 2015
¨ Class Level: HS Seniors/Undergrad/Grad
¨ Amount: $2,000
¨ Major: All Majors
¨ Contact Information: http://www.mlscholarships.org or mlscholarships@gmail.com
AMVETS National Service Foundation
¨ Eligibility Requirements: Must be a veteran/active military, child/grandchild of veteran/active military or of a deceased veteran. Awarded on the basis of academic excellence and financial need. Awards for high school seniors and veterans will be awarded in $1,000 increments each year for the duration of a four-year undergrad program. One JROTC high school senior entering any undergrad program will receive a $1,000 scholarship.
¨ Deadline: April 30, 2015
¨ Class Level: HS Senior/Undergrad
¨ Amount: Varies
¨ Major: All Majors
¨ Contact Information: http://www.amvets.org/programs/scholarships/ or thilton@amvets.org or (301) 683-4030
University Scholarship
¨ Eligibility Requirements: Students with financial need (file a FAFSA or CA Dream), demonstrated academic achievement, and community involvement. Must be enrolled at SF State at least half-time for the current academic year and full-time for the upcoming academic year. 3.0 minimum undergrad SF State GPA; 3.5 minimum grad SF State GPA.
¨ Deadline: May 1, 2015
¨ Class Level: Undergrad/Masters/Credential/2nd BA
¨ Amount: $500 to $3,000
¨ Major: Any
¨ Contact Information: http://www.sfsu.edu/~finaid/scholarships or faschol@sfsu.edu or (415) 338-7000