---
---
Who Inspired you in Black History?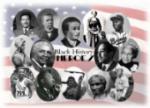 Listen to responses from award-winning musician Alicia Keys, congressman Emanuel Cleaver II, and basketball player Kevin Durant. To see who inspired them

---

Lucky Colors: brown, red, purple
Lucky Numbers: 2, 7
Lucky Flowers: carnation, primrose
Year of Birth: 1919, 1931, 1943, 1955, 1967, 1979, 1991, 2003, 2015, 2027
---
Congratulations t

o our December iTunes & Facebook Winners!
Won a $15 iTunes gift card

Wendy Wong
Won a $150 Visa gift card

Be a winner! Read the M2M Newsletter!
---
Welcome Alfonso Taylor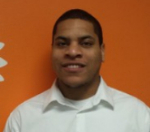 Mr. Taylor loves to work in the community, and is personally invested in helping students achieve there academic goals.
He is a Bay Area native who obtained his undergraduate degree from Ohio Wesleyan University. Alfonso
is fast becoming vital part of the Maisin family. Stop by and say hello when you have a chance!
---
Starbucks Question!
When is the FAFSA & Dream Act Deadline?

Like us on Facebook & respond to this question on our FB page.
Win $20 Starbucks gift card!!!
---
The Maisin Scholar Award is accepting applications for its 2015 Class!

Deadline: March 6, 2015
Eligibility to apply:
• Graduate from a San Francisco public high school in 2014-15 academic year
• Cumulative 2.0 - 3.5 GPA (unweighted)
• Demonstrate financial need
• Attend accredited community college, four-year college or vocational training program Fall 2015
• Demonstrate a commitment to educational and career goals
Please spread the word to your family, friends, and community!
---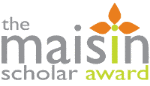 In This Issue
Find College Jobs
Black History Month Facts
Honor Award Deadline
Chinese New Year Facts
FAFSA & Dream Act Deadline
Starbucks Question (NEW)
New College Success Coordinator
Spring Internship Opportunities
Scholarship Opportunities
2015 Maisin Scholar Award Deadline
---
Happy Valentines Day!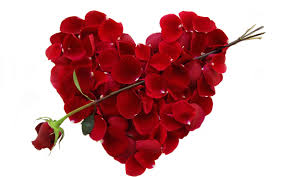 Sending all our love to Maisin Scholars in February 2015.
---
Maisin Honor Award
Deadline: Feb 13, 2015
Maisin Scholar Alumni - If you have your bachelors degree and are pursuing graduate school, you are eligible to apply for a one time
$4,000 scholarship award!
---
FAFSA & Dream Act Reminder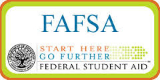 Do you need help paying for school???
DEADLINE: March 2, 2015.
Applicants are encouraged to keep a record of their submission by printing out their online confirmation. Click below to visit the official FAFSA and Dream Act web pages!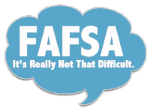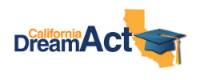 You can also receive help filling out FAFSA & Dream Act applications at Student Aid Commission sponsored Cash for College events. Click below for more information!

Need help or assistance? We are offering FAFSA and DREAM ACT Drop-In Hours during the following times:
Tuesday, February 17
9:00 AM – 11:00 AM
Thursday, February 19
1:00 PM – 4:00 PM
Monday, February 23
9:00 AM – 12:00 PM
Friday, February 27
9:00am – 3:00pm
Maisin Office
Wednesday, February 18
12:30 PM - 4:30 PM
CCSF (Inside Rosenberg Library, Room 209)
---
SPRING 2015 INTERNSHIPS AVAILABLE

We are currently interviewing scholars for Spring 2015 internships.
Internships look excellent on your resume and you will gain very valuable experience. Email your resume and cover letter to:
Info@maisinscholars.org. The email subject should be the internship you are applying for.
Interviews will begin promptly upon receipt. Please submit your resume and cover letter as soon as possible.
---
Scholarship
Opportunities

Who wants FREE MONEY?! We are happy to share some scholarship opportunities with you.
Please see below to s
earch from hundreds of scholarships for every type of student!

Deadline: May 1, 2015
Amount: Up to $10,000