In this issue
St. Stephen's in Action!
Presiding Bishop's Message
Centering Prayer
Thank you from Christy
Deanery Cycle of Prayer
Fall 2017 Bishop's Book
Faithful Dissent: Free Class
Announcements
Altar Guild
Mary M.
Maureen M.
Carole W.
Sanctuary Steward
Sophie Beth P.
__________________________

8:00 a.m.
Eucharistic Minister

Lectors

Intercessions
Marty W.
Ushers
Marty W.

10:00 a.m.
Eucharistic Minister
Carole W.
Lectors
Barry W.
Carol O.
Intercessions
Mary Lou S.
Oblations
Auriole M.
Maureen M.
Ushers
Martha W.
Carol O.
Acolyte

Coffee Ministry
Jan M.
Healing Ministry
Barry W.
Vestry Greeter
Liza B.
Godly Play
Lynda H.
_________________________
Reminders for Sunday
Coffee Hour
Jan & Jerry S.


Candle
Open
Flowers
Loria R.
__________________________
September Birthdays
1 Charlotte P.
2 Katie E.
4 Carolyn C.
12 Fawn R.
15 Peter R.
16 Raymond R.
23 Aaron B.
26 Mary Lou S.
26 Kate S.
September Anniversaries
24 Christy and Kai H.
Do you have a birthday or anniversary to celebrate? Please let us know, we'd like to add you to our list!

September 13, 2017
St. Stephen's in Action- This Sunday!
We are invited to join faith communities across the nation in providing a visual witness to our commitment to work for justice for all people. The action is sponsored by Churches Stand Against Racism, at First Congregational Church in Maine; it is designed to show anyone passing by that our church will not be silent in the face of hatred in any form: white supremacy, white nationalism, antisemitism, islamophobia or homophobia.

The idea is to gather at or near our own places of worship after services on September 17, for just 30 minutes. Since St. Stephen's is hidden from view by most drivers, we have determined that interested parishioners will meet at the corner of Bodega Avenue and Robinson Road
shortly after the 10 a.m. service on September 17
, using a variety of woonderful sign messages that speak to and for members of our community, that were made during our Coffee Hour time. Please join us and don't forget your sun protection!

"Though this act is, by itself, not a sufficient stand against the problems that confront us, it is a visible one and is a sign of our commitment to do more." (Churches Stand Against Racism)

--Deacon Kate Sefton
The Presiding Bishop's Message
Please watch the video below with the Presiding Bishop's message on Hurricane Relief.
Long ago the prophet Malachi taught that we are all children of God by virtue of our creation by the same God. "Have we not all one father? Has not one God created us," he asked (2:10). Jesus taught the same thing when he told a story about a Good Samaritan. We are indeed all the children of God. And if we are all God's children, then we are all brothers and sisters.

In our recent days, we have watched and witnessed the devastation in the wake of Hurricane Harvey. Our brothers and sisters in Texas and Louisiana need our help.

Episcopal Relief & Development reminds us not to send food, clothing or other items because affected dioceses have limited or no capacity to receive, store or distribute goods. It is more efficient and better for the local economy to make a donation.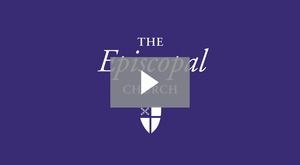 Centering Prayer at St. Stephen's


St. Stephen's is blessed with two Centering Prayer gatherings every week. The first meets Monday at 6pm in the Community Room and the second meets every Tuesday at 9:30 am in the Sanctuary.

Centering Prayer is a tradition rooted in ancient church practices and found in most other major religions. Related to disciplines known as Contemplative Prayer, Meditation, Mindfulness, and Lectio Divina, it is a monastic practice of quieting our hearts and minds in total silence, resting in the presence of God. At the least it brings calm to our bodies and at best it allows God to move and speak through our souls. It is an opportunity for grace to enter our lives. No one who has adopted the practice of Centering Prayer has ever regretted spending the 20 to 30 minutes in silence, hopefully once or twice every day. Gathering in a small group in church once a week is a key to learning and experiencing this tradition. Those who participate all testify that it is more powerful when we practice this form of prayer in the company of others.

Please come join either group. If you have questions just ask Fr. Rod McAulay or Marie Mulligan.
Thank You from Christy and Family
Dear People of St. Stephen's,

I hope you are well. My family and I are doing well. Kai has just returned to work and I am appreciative of the time maternity leave is giving me with Gabriel. I feel a bit more confident this second time around but newborns are always a handful!

I want to thank you for the lovely shower you threw us my last Sunday! Your love, excitement, and support mean so much to us. Thank you for the celebration, the very generous gifts, and your prayers. An additional thank you to the members of the Quilts for Kids ministry who created a gorgeous quilt for Gabriel. I've included a photo for those who haven't seen it.

Please know you all continue in my prayers.

Love and blessings,
Christy+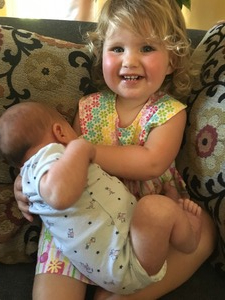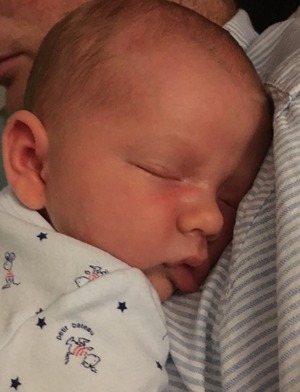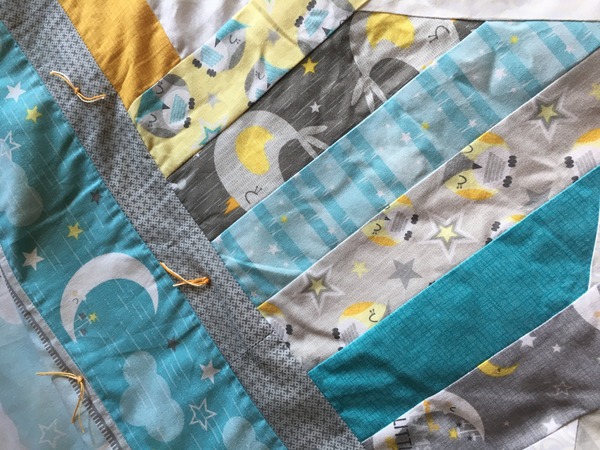 Deanery Cycle of Prayer


This month, our Russian River Deanery cycle of prayer is focused especially on The Church of the Incarnation in Santa Rosa. Our closest Episcopal Church neighbor, this parish is in an important transition; we are asked to pray for parish leaders and the Vestry as they search for a new Rector. This parish will be named aloud at our Prayers of the People during

Sunday

services, and you are also invited to keep them in your personal prayers this month. Thank you!
Fall 2017 - Bishop's Book
Bishop Barry Beisner has selected "Seeking God: The Way of St. Benedict " by Esther de Waal as this fall's Bishop's Book. Join others in reading this excellent primer on incorporating contemplation and prayer into everyday life. Join Bishop Barry online for more discussion this fall!
Sunday, Oct. 15 at 7 p.m.

: Panel and Discussion on the Religious Life in Northern California. This webinar discussion is intended as a gathering for people who currently engaged in a religious order or who are interested in learning more. We'll reflect together on our experiences and discuss ways of working, praying, and moving forward together. With Bishop Barry, Sister Diana Doncaster, and others.
Registration is available here.
Thursday, Nov. 30 at 7 p.m.

: Discussion of Seeking God with Bishop Barry for anyone or any group that has read the book and wants to talk more with friends across the diocese!
Registration is available here.
"We live in increasingly divisive times," says Bacon, "As Christ's reconcilers in the world, we are called to act in ways that bring Christ's love for the marginalized into the public sphere." Bacon, the retired rector of All Saints' Episcopal Church in Pasadena, California, led his congregation to take political action on many issues. This contrasts with ethicist Stanley Hauerwas' who says dissent is primarily a stance Christians take in opposition to the world. "Christ calls us to be witnesses," he says, "this is how the world knows it's the world."

You can register for the course right now, it will be available to take Monday, September 11. It will remain open and free through

Monday, September 25

- that means you can take it for free anytime, 24/7, during that time period.



Bishop Beisner Announces his Retirement


Bishop Beisner has announced he will retire on

June 29, 2019

. At that time, Presiding Bishop Michael Curry will be present for the ordination and consecration of a new bishop diocesan. The formal call for an election will be on the agenda of Diocesan Convention this November, and we anticipate that a new bishop will have been elected on or about

February 9, 2019

.

It is asked that every member of this diocese pray for God's guidance and blessing in all the work over these next two years -- especially in meeting the challenge of conducting a successful search while staying faithfully focused on the mission and ministries here and now.
Watch the complete video message below.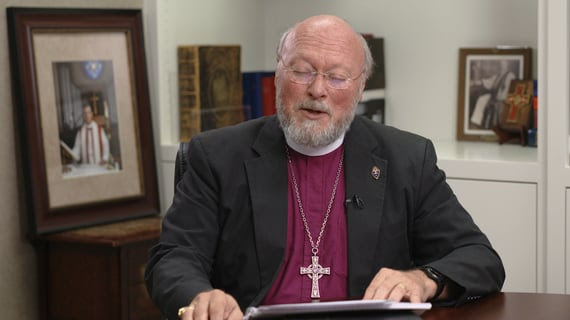 Announcements
A message from the Sr. Warden
It is hard to believe that we are already in September! I will be traveling this month, from Wednesday, September 20 through Saturday October 7. During this time, your Junior Warden, Jerry Slaby, will be in charge. I appreciate the support you have shown me during Christy's absence, and I know that support will continue for Jerry while I am gone. Thank you,
--Carole Ward, Senior Warden
Book & Brunch Club
The book and brunch club will meet on Thursday, September 28 in the Parish Hall from 11 a.m. to 1 p.m. The September book selection is The Master Butchers Singing Club by Louis Erdrich. A brief description of this novel: "having survived World War I, Fidelis Waldvogel returns to his quiet German village and marries the pregnant widow of his best friend kille din action. With a suitcase full of sausages and a master butcher's precious knife set, Fidelis sets out for America.... When the Old World meets the New...the great adventure of Fidelis' life begins."
Christy's Leave
Christy's maternity leave/sabattical began in August and will extend through mid-February. Our senior warden, Carole Ward, will be in charge in her absence. A number of priests will cover Sunday services with the Rev. Dr. LA King covering most Sundays starting in October. Our pastoral care team includes the Revs. Kate Sefton, Harry Allagree, and Rod McAulay.