Sunday Share ~ Ancestral Memorial Garden
St. Stephen's Memorial Garden holds the ashes of at least 14 of our parishioners.
Created with love, the Memorial Garden is located on the far side of the circle on the eastern side of the church, past the olive tree and backed by beautiful oaks.
Over the years the gophers and deer have taken a bit of a toll on the garden and the Rev. Christy asked the Land Stewardship Committee to take a look at how we might give the space some new attention.

Bridget Brewer of Brewer Studio Architects has developed a beautiful design for us as an offering, free of charge. She has a background in permaculture, so her plantings are mostly natives requiring little water and they are low maintenance. We are grateful for her donating of her talent and gifts.

Her design honors all of our ancestors by providing a contemplative space to remember those whose ashes are held in the soil and as well as a place to honor all who have come before each of us. In her design plans there is a large touch stone upon entering the garden that creates an opportunity for initiating reflection, as well as two benches where one may sit under the oaks. Also, there is a low stone wall that defines the space. The vestry has approved the overall design and we are now taking bids on the project. We look forward to discussing this further at the October 14th Sunday Share.
______________________________

Welcome to our Student Deacon!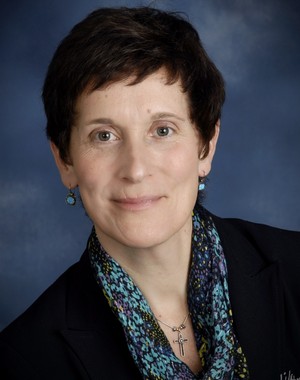 St. Stephen's has the wonderful opportunity to host Laurie Warren, postulant for ordination to the diaconate. Laurie is completing her first
year at the School for Deacons, in Berkeley, taking a full course-load and working full time as a Special Education Teacher in Santa Rosa. She will begin her field education at St. Stephen's on October 14, working with Deacon Kate as her mentor. We can look forward to hearing more about Laurie in coffee hour conversations and in a future Sunday Share. Laurie's sponsoring church, St. John's, Petaluma is overjoyed that she will be able to serve and train with St. Stephen's congregation, and Laurie wants us to know that it is with great joy that she comes to St. Stephen's as a student deacon!
______________________________

Mulching has begun!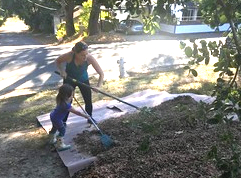 Thanks to all who joined together to mulch the Seed to Soul garden. It was a big success. And a special thanks to Jeff Tawney for his front loader expertise...We got so much more done with his help. Take a look around the seed garden and along the fence line on Robinson Road to see the fruits of our labor.

Mulching is so important for its ability to moderate soil temperature, evaporation and erosion...and there is more to do. Please join us October 20th for the next mulching party from 9:00 am -12:00 noon. Bring gloves, pitch forks, a wheel barrow, if you have them. Come for a few minutes and see what is happening, or stay the whole time.
______________________________
Spiritual Retreat for the Rector
Dear People of St. Stephen's,

This coming Sunday the 7th after church I will be leaving for an adventure! I will be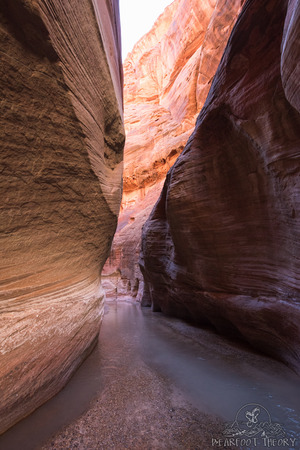 joining nine other priests in hiking 38 miles through the Paria Canyon/Vermillion Cliffs Wilderness from the high desert plateau of Utah down into the Marble Canyon of the Colorado River. We will hike nine to ten miles a day and I will return home the following Saturday. We will be hiking in the lazy, shallow Paria river as it cuts through sheer Navajo sandstone walls up to a thousand feet deep and just a few steps across. We will pass by Anasazi ruins, rock arches, and natural springs, hanging gardens and endless sandstone wilderness. I cannot wait!

I am taking this week as a time of spiritual retreat. My letter of agreement with the church includes 6 days a year for spiritual retreat and I am abashed to admit that I believe this is the first time I've actually taken them! As we hike, we will practice the daily office together, discuss our assigned reading for the trip: The Solace of Fierce Landscapes: Exploring Desert and Mountain Spirituality, by Belden Lane, and talk church.

I am thankful for this opportunity and invite your prayers for my fellow pilgrims and me, particularly that the weather is dry, and for my family in my absence.

Blessings,
Christy+

PS-to read/see more about my trip, check out this blog.
______________________________
Fall Formation - The Heart of Christianity
This Fall for our formation series we will be reading and discussing theologian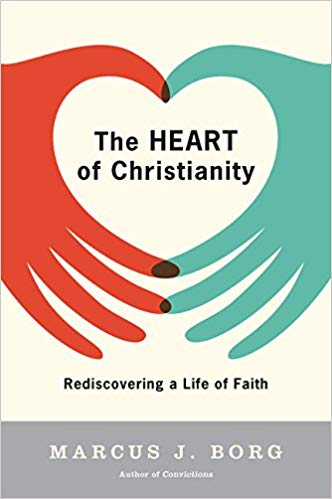 Marcus Borg's book The Heart of Christianity: Rediscovering a Life of Faith.

Previously, the Rev. Christy preached about the radical change the Church is experiencing and compared it to the experience of the Hebrew people living in exile. Their loss of home, dignity, land and temple led them to a crisis of identity and spirituality. Without the places and things that they understood as defining them, they were no longer clear on who they were or what they believed. As church and religion and Christianity in this country undergo great change, we are forced to ask similar questions of ourselves.
Who do we say that Jesus is?
Who is God?
What does it mean for us to live as followers of Jesus?
What does it mean to be the church, Jesus' body, today, in 2018, and tomorrow, in the years to come?

Being as clear as possible about what is at the heart of our faith will help us figure out what is essential as we move forward. It will free us to follow the Spirit as we are called into transformation and new life.

You are invited to join us in this important work. We will meet October 23rd and 30th and November 6th and 13th at 6pm for soup supper followed by discussion.
______________________________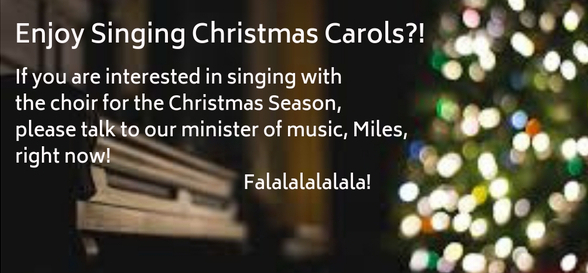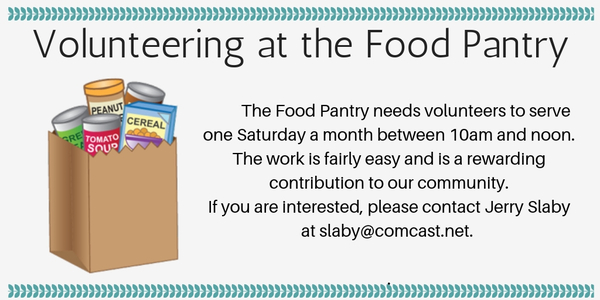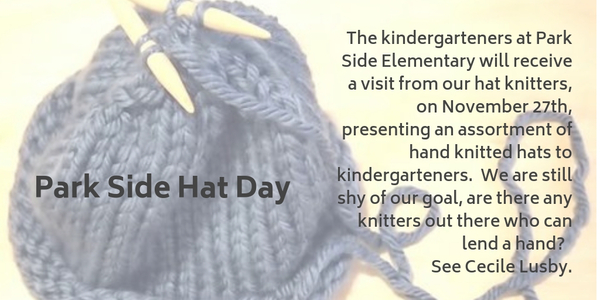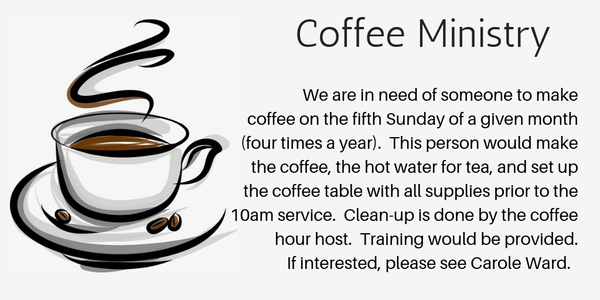 ______________________________
Book and Brunch Club -- The October selection for the Book & Brunch Club is Kevin Kwan's Crazy Rich Asians. The meeting will be in the Parish Hall on Thursday, October 25th at 11 am.

All Souls Creataive Retreat
Numina Presents with Lisa Thorpe to bring a day of art and meditation for teens and adults, October 27 10am - 3pm at Church of the Incarnation in Santa Rosa. $35 includes all materials needed to make an icon plaque, please bring a sack lunch. Registration required.

Habitat for Humanity-Lake County: Volunteer Hours for Roland Simpson. Roland is a member of St. John's and also runs the Thrift Shop. In 2015 his home was destroyed by the Valley Fire in Lake County. He is on the list to receive a house from Habitat-Lake County and currently is 'banking' volunteer hours with current building projects. When Habitat begins to build his house (which should be in the next several months), volunteers are needed to help complete the project. If you are interested in becoming a volunteer on behalf of Roland, please contact the Habitat for Humanity-Lake County Administrator, Tammy Brigham to discuss next steps. tammy@lakehabitat.org