Presiding Bishop video: We must make our country safe because all of us are valuable and we are all children of God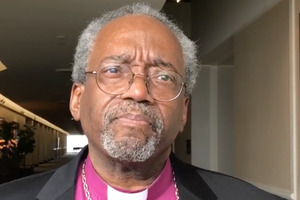 Episcopal Church Presiding Bishop and Primate Michael B. Curry has released a video calling for action to make this country safe. "We in the United States are in the midst of a great discussion, a great debate."
Watch full video here.
______________________________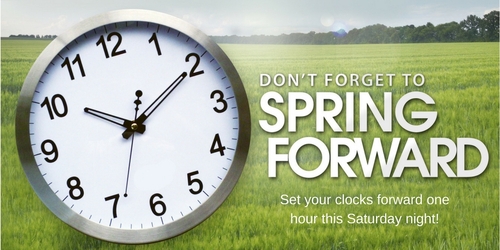 ______________________________
______________________________
Ministry Opportunities!
Ushering — Serving as an usher is a ministry of hospitality. You are often the first face a guest or a long time parishioner sees. You welcome folks to our community, make sure they are oriented for the service, and provide support throughout our service . Please see Mary Lou Sefton for more information.

Intercessing —Serving as an intercessor is a ministry of prayer. You lead the congregation in the prayers of the people. Please see Kate Sefton for more information.
Bulletin Editing — This ministry is ongoing and you are invited to consider joining. Teams meet in the office one morning a week (either Monday or Tuesday) for a month at a time. You will receive training! If you have a sharp eye and are well-versed in our liturgy or would like to intimately learn our liturgy, this is a great opportunity! Please contact Tasha Krongard in the office if you are interested.
______________________________
Incarnation, Santa Rosa, Calls New Rector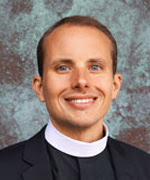 The Vestry of the Church of the Incarnation, Santa Rosa is pleased to announce the appointment of the Rev. Dr. Stephen Shaver as rector. This appointment is the successful culmination of the prayerful, engaging, spirit-filled work of many in the parish who served on the Profile Committee, Application Review Committee and Vestry. This was a yearlong process which attracted many excellent applicants from across the country.
Incarnation sought a thoughtful preacher whose inspirational sermons touch hearts, connect with our lives and challenge us; a gentle teacher of insightful theology who is well read and curious, with a sense of humor.

"Stephen certainly embodies these attributes and we are very excited about the bright future of Incarnation," the vestry wrote in announcing the call. He and his family will arrive in early summer.
______________________________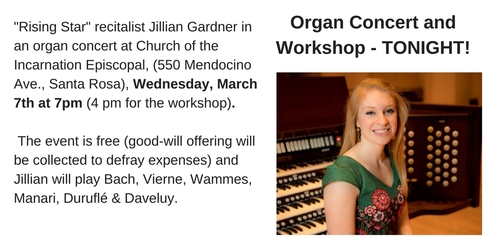 ______________________________
Panel on Gun Violence Prevention
March 20, 2018 at 7:00 pm
Gresham Hall, Grace Cathedral, San Francisco
Please join us for an uncompromising discussion of gun violence and what can be done to prevent it, in the face of what can seem like insurmountable opposition or indifference.

Panelists will include William Scott, Chief of the San Francisco Police Department, Mattie Scott, Executive Director of homicide and violence support and action group Healing 4 Our Families & Our Nation and more.

This panel, the first in a series of conversations and educational events on gun violence prevention, is hosted in collaboration with Temple Emanu-El and Congregation Sherith Israel.
______________________________
Holy Week and Easter Services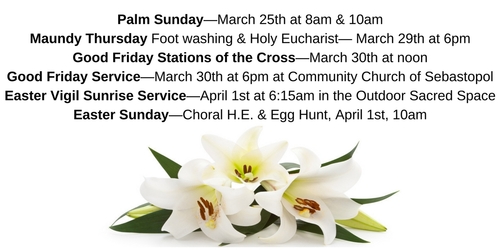 ______________________________
Service of Lamentation to Remember Parkland Shootings
In respon
s
e to the latest school shooting in Parkland, Florida, on
Ash Wednesday, Bishop Barry Beisner and Dean Brian Baker are welcoming all to Trinity Cat
hedral at 7 pm, March 14th, for a Service of Lamentation, one of the actions recommended by the national group, Bishops United Against Gun violence.

Chris Reynolds, the director of music at St. Martin, David, who will be leading the music
at the service, says, "We are seeking singers who can lend their voices to before the service and sing through the hymns. Please join us, even if you can only appear shortly before the service itself. I would appreciate hearing of your intent to participate via an email to me at chreynolds@ucdavis. edu."
Another action the bishops recommend is to contact your elected representatives. Two websites that can help find yours are here (for state) and here (for congressional). Your senators' contact information is here.
______________________________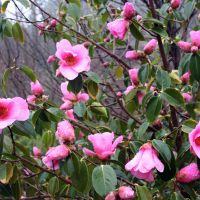 Join us on

Saturday, April 28

, for a Spring Garden Walk at Quarryhill Botanical Garden in Glen Ellen. The garden is blooming this time of year and we hope to have a sunny day (remember your hat, sunscreen and water). The garden is a hilly terrain with some uphill, so wear sturdy shoes. Carpools will leave promptly at

9:00 am

from St. Stephen's parking lot to begin our garden walk at

10:00

. If you plan to meet us there, the address is 12841 Sonoma Hwy (Hwy 12) in Glen Ellen. Bring your own lunch for a picnic following the walk. Although free admission has been arranged for our group, donations are greatly appreciated. Contact Howard or Lynda H. with any questions and see www.quarryhillbg.org to learn more about the garden.
______________________________

Announcements
Easter Flowers - During the season of Lent we don't have flowers in the Church. Flowers reappear at Easter in all their glory. Easter is a lovely time to remember someone, celebrate a special occasion or honor a special person in your life. If you'd like to make a donation for Easter flowers, please put your donation in the offering plate, drop it by the office or mail it. Put "Easter Flowers" in the memo line and your dedication. To insure accuracy, please write legibly. Donations need to be received by March 27th if you wish to have your dedication included in the Easter Bulletin.

Anti-Racism Training - 10 a.m.- 5 p.m. on Saturday, April 21, at St. Mary's, Napa. This year's event will be facilitated by leaders from the Kaleidoscope Institute and provides an opportunity to come together as congregational leaders to learn how to help our worship communities appreciate and welcome the great diversity of people among us and around us, and to develop tools to work against the forces of racism in our world. Anti-Racism Training is required for all who are engaged in ministries of governance (diocesan boards and commissions, as well as vestries and mission committees) and licensed lay ministers. This event is free, and lunch is included, but registration is required. Register here.
Taize Service - The St. Stephen's monthly Taize service will be held Thursday, March 15th at 7:00 pm. Preceeding the service, from 5:30-6:30 there will be an opportunity to participate in a yoga class in the sanctuary. Please invite your friends--movement, prayer, silence and song!

Church Yoga Practice will be offered in the St. Stephen's Sanctuary, weekly on Thursdays (except 3rd Thursday) from 5:30 - 6:30PM by Jean Farmer. Through the practice of meditation, chant and asanas (postures) we are able to quiet the mind a bit and increase flexibility and balance. This is a beginning class that is open to all levels of experience. Free will offering.

Book & Brunch Club - The March selection for the Book And Brunch Club is J.D. Vance's nonfiction Hillbilly Elegy "a passionate and personal analysis of a culture in crisis--that of poor, white Americans. The disintegration of this group, a process that has been slowly occurring...has never before been written about as searingly from the inside. ... Vance tells the story of what social, regional and class decline feels like when you were born with it hanging around your neck." The meeting will be Thursday, March 29th, from 11 am to 1 pm in the Parish Hall.

Saturday Table - Winter Assistance - The wet and cold weather has arrived. We are collecting woolen socks, small tarps, and ponchos as well as toiletries such as individual shampoo, toothpaste and toothbrushes to assist our Saturday Table guests during the winter months. Please leave any items in the box in the Parish Hall marked Saturday Table.