In this issue:
St. Stephen's Shelter Article
Presidential Award
Convention Delegates
UndocuFund Benefit Concert
Winter Fun Night
Church Yoga Practice
Congregational Leadership
Portrait of an Olive Farmer
Stop the Violence
2nd Annual Women's March
Announcements
Altar Guild
Lynda H.
Priscilla J.
Peggy R.
Sanctuary Steward
Jan McConnell.
__________________________

8:00 a.m.
Eucharistic Minister
--
Lector
--
Intercessions
Peggy R.
Usher
Peggy R.

10:00 a.m.
Eucharistic Minister
Martha W.
Lectors
Meg N.
Wenonah G.
Intercessions
Loria R.
Oblations
Lorene C. & Alex
Ushers
Howard H.
Dave N.
Acolyte
--
Coffee Ministry
Jan M.
Healing Ministry
Meg N.
Vestry Greeter
Lynda T.
Godly Play
Jill W.

_________________________
Reminders for Sunday
Coffee Hour
Mary Lou S.
Candle
Open
Flowers
Open
__________________________
January Birthdays
12 Paul G.
16 Karen S.
19 Wenonah G.
21 Midge R.
January Anniversaries
1 Sophie Beth & Charles
Do you have a birthday or anniversary to celebrate? Please let us know, we'd like to add you to our list!

January 10, 2018
"We Get to be the Church"


by G. Jeffrey MacDonald
As rampaging October wildfires forced thousands of Northern Californians to flee for their lives, St. Stephen's Church in Sebastopol opened its doors to the most vulnerable and received a surprising lesson in Christian hospitality.

The call first came from relief workers caring for 500 evacuees in a gymnasium-turned-shelter at nearby Analy High School. Elders between age 70 and 100 were not doing well in that environment. Could the church quickly provide shelter for about 30 people?

Read the full article about St. Stephen's here.





Presidential Service Award


On Thursday, January 11th, Carl Higbie, Chief of External Affairs Director for the Corporation for National & Community Service, will be at St. Dorothy's Rest to award Katie Evenbeck with the Presidential Service Award.

Katie is receiving this award on behalf of St. Dorothy's Rest and their response to the fires in and around Sonoma County by contacting friends who work for AmeriCorps and immediately welcoming and hosting disaster relief staff at no charge. This allowed for hotels to remain open for the displaced as well as quicker deployment of FEMA, Red Cross, NCCC Americorps and California Volunteers throughout the region.

The Presidential Service Award is the highest civilian honor bestowed by the President of the United States. The President's Volunteer Service Award (PVSA) is a national volunteer awards program, encouraging citizens to live a life of service, offering presidential gratitude and national recognition. PVSA recognizes, celebrates and inspires volunteerism, service and citizenship in the community. (https://www.presidentialserviceawards.gov)

Congratulations, Katie!
Convention Delegates Wanted!


St. Stephen's needs two more diocesan convention delegates and one alternate. Convention is November 9-10, 2018. Please consider representing St. Stephen's! See Carole W. or contact the office if you are interested.




UndocuFund Benefit Concert!


Our Mercy & Justice group is starting the new year off with a project by hosting a fundraiser for those fire victims who are not eligible for assistance from government agencies.

On Sunday, January 21st at 1:00pm, in the St. Stephen's Sanctuary, we will have four fabulous music groups entertaining us: The Marshall Ward band; Miles McKenzie playing jazz; the Fourth Day Gospel Choir; and the Joyful Noise Choir. Breaks between each 45 minute set will provide time to purchase beverages and desserts. All funds raised will go to UndocuFund to provide support to locals in need.
(www.undocufund.org and Facebook: UndocuFund for fire relief in Sonoma County).
Tickets will be sold at the door, $20.

Volunteers Needed
We are seeking volunteers to assist before, during and after the performance:
- Dessert and beverage providers
- Logistics with set up, parking, seating
- Kitchen Lead, organizing food, drinks and volunteers
- Set up and clean up teams
- Ticket table sales

A signup sheet will be available at the back of the Sanc
tuary or contact Priscilla J. We look forward to seeing you at the show!
Winter Fun Night


Join your St. Stephen's family on

Friday, February 2nd at 5:30 pm

for board games, Bingo and chili! Please sign up in the back if you're able to bring chili, salad or cookies. Invite your friends and family! If you have any questions, please contact Lynda H.
Church Yoga Practice - Thursdays!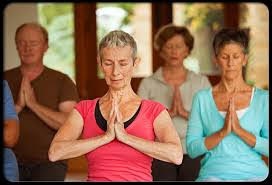 Church Yoga Practice will be offered in the St. Stephen's Sanctuary, weekly on Thursdays (except 3rd Thursday) from 5:30 - 6:30PM by Jean Farmer. Through the practice of meditation, chant and asanas (postures) we are able to quiet the mind a bit and increase flexibility and balance. This is a beginning class that is open to all levels of experience. Free will offering.
Congregational Leadership Conferences
February 10: Incarnation, Santa Rosa
Each spring Bishop Barry invites us to gather for regional Congregational Leadership Conferences (CLCs), as we seek to strengthen our service to the church through learning, connecting and gaining best practices for our church life. These leadership conferences, sponsored by the Office of the Bishop, are designed for clergy, vestry members, treasurers and other program leaders in your church. Everyone is welcome to attend. There is no cost to participate, but registration is required. For our area, the date is

February 10

at Church of the Incarnation in Santa Rosa.
Due to Bishop Barry Beisner's retirement announcement, this year's CLCs will be used for bishop search listening sessions, which all are invited to attend. It is critical to the success of our process that every person in the Diocese has the opportunity to be heard. By providing your feedback on what our Diocese needs in a leader, the Search Committee will have the best information to put forth to potential candidates.
Portrait of an Olive Farmer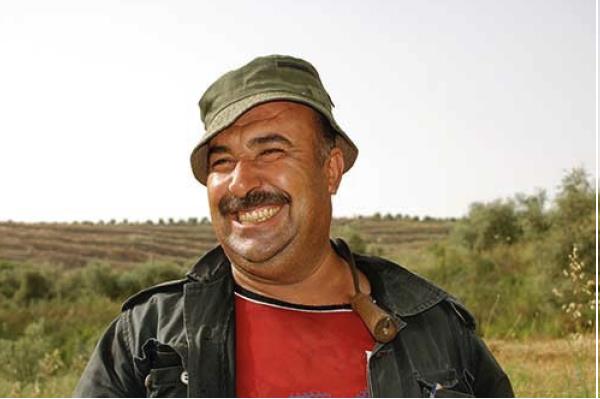 Abu Saleh is a Canaan Palestine farmer and olive oil producer from the village of Alaraqa. He is a radiant example of dignity through self-reliance. He labored as a construction worker until 2001. He knows what humiliation is and says that is why he is determined to give his children something precious, something they can hold on to: dignity and a land that can sustain them with dignity.

Underneath his cheerful personalty, Abu Saleh is a thoughtful man who is defying social and political limitations by raising his kids, particularly his daughters, in a way that allows them to be self-reliant. This, he says, is why he loves the fair trade principles of Canaan Palestine. "When I was a construction worker I felt like a slave, but today I am in charge of my own life and I teach my children to be independent so they do not suffer like I did."
With our Global Market sales of Palestinian olive oil we are directly helping Abu find dignity in his work and a future for his children. Please stop by the tables after church

on Sunday

and see what we have!
We can....Stop the Violence!


Introduction to responding to an active shooter event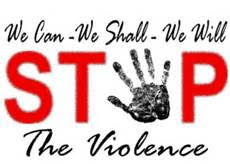 When:

Thursday, January 10th

@

6:30-8:30pm
Where: Knox Presbyterian Church~ 1650 W. 3rd Street, SR
What: This presentation is in response to the recent gun violence in Churches nationally, and will focus on practical awareness and response to active shooters, focused on Faith Communities
No pre-registration needed~ Open to all members of the community
Basics of Self Defense & Assertiveness Training for all fitness levels~
When:
Sunday February 25th @ 1:00PM
Where: Meets at Segal's ATA, 1416 Sonoma Ave., SR
What: A very safe and supportive envirronment
Open to all members of the community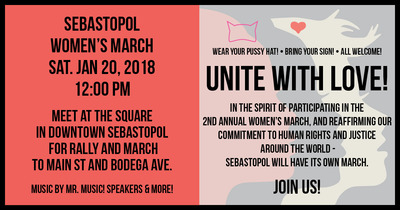 Announcements
Winter Banquet - Sunday,January 14th
The annual vestry dinner begins at 5:00 pm. If you are providing cookies for dessert, please drop them off the morning of the 14th.

Office Closed - January 15th
Observance of Martin Luther King Jr. Day.

Advent Wreath Returns
If you brought an advent wreath home this year, you may return the form on Sundays (there will be a place on the coffee table in the Parish Hall) or bring it to the office during the week (Monday-Wednesday 9am to noon). We will store them away safely for use next year. Thank you!

Saturday Table - Winter Assistance
The wet and cold weather has arrived. We are collecting woolen socks, small tarps,and ponchos as well as toiletries such as individual shampoo, toothpaste and toothbrushes to assist our Saturday Table guests during the winter months. Please leave any items in the box in the Parish Hall marked Saturday Table.

Book & Brunch Club
The January selection for the Book And Brunch Club is Colson Whitehead 's The Underground Railroad, at once a kinetic adventure tale of one woman's ferocious will to escape the horrors of bondage and a shattering, powerful meditation on the history we all share. The meeting will be Thursday, January 25, from 11 am to 1 pm in the Parish Hall.

Christy's Leave
Christy's maternity leave/sabattical began in August and will extend through mid-February. Our senior warden, Carole Ward, will be in charge in her absence. A number of priests will cover Sunday services with the Rev. Dr. LA King covering most Sundays starting in October. Our pastoral care team includes the Revs. Kate Sefton, Harry Allagree, and Rod McAulay.