What St. Stephen's Means to Me
My family has been a part of St. Stephen's for about 18 years now. I'm kind of a special case for the stewardship campaign, because I didn't necessarily "choose" St. Stephen's, I was born into St. Stephen's, and so I hope that I can offer a unique view into what childhood at this church truly entailed for me.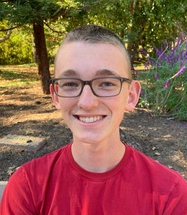 I would like to recall an incident that happened not long ago, maybe a couple weeks back. We were having a conversation in my Social Studies class about the First Amendment.

In particular, the lack of religious freedom in certain Middle Eastern countries and North Korea. During the conversation a girl raised her hand and said "Can we discuss whether or not it should be illegal to be born into a religion, because I think if you are unable to choose your beliefs then you shouldn't have any forced upon you."

And I thought to myself, that's a really interesting question. I then realized that I was one of those cases. So after a few people had spoke about how they agreed and how religion should be limited to those above 16 years of age, I rose my hand, and said, "I was born into Christianity, I've been going to church all my life, but I've never felt like I was forced into certain beliefs or practices by my parents. I feel as though just because I didn't choose which religion I wanted to be a part of, being exposed to something new throughout my life has not had any negative effects. In fact, it has been really positive."

After I had finished speaking, a girl named Ava raised her hand, and said that she was born and raised Catholic, and felt as though that was a part of her lifestyle, and she wouldn't know where she would be today without her church. Ava's comments made me feel better about what I had said, because if you are religious, you are a minority in our local school system. It is kind of surprising.

The teacher then asked how many of us considered ourselves religious. Very few students raised their hands, a few said they had gone to church when they were younger but no longer did, and all those who had spoken about the immorality of being born into a religion were atheists. I guess you don't miss what you never had. I have been thinking about that girl's question and what it truly has meant to me to be raised in St. Stephen's. I think I have found the answer.

Here's what St. Stephen's means to me: Getting to eat Ricette's quiche during coffee hour. Oops, I'm sorry, that was my "wish" list.

Here we go. St. Stephen's means narrating Christmas pageants through raps. Oh my goodness, that was my "never do it again" list.

All kidding aside, what St. Stephen's means to me: It is being comfortable with being religious and attending a church later in life, it's having a place to escape from the stressfulness of school and everyday life, and it is getting introduced to people I probably would never have crossed paths with any other way.

In my family, there is no greater example of valuable friendships than the Higson family. Over the years we have blended together, so much so that I consider them like a second family. In fact, we have spent more time overall with them than just about anyone. None of that would have happened without my St. Stephen's community.

I appreciate being able to talk and spend time with you guys, my fellow parishioners, who give me your love, your wisdom, and your prayers. After all, St. Stephen's is not just a place, it's a people.

— Ethan Wesselkamper
If you have not yet received a packet about stewardship in the mail,
please contact the office.
______________________________

Labyrinth Sunday Share

Join us Sunday, November 11th during coffee hour to hear about the plans for the creation of a labyrinth at St. Stephen's!
______________________________

Dear People of St. Stephen's,
I am excited to share with you that this year on Christmas Eve we will have one joint service at 5pm! This service will meld the elements of our previous two services: we will have a walk-on Christmas pageant in lieu of a sermon, the choir will be leading us, we will be singing A LOT of our favorite Christmas carols, and we will end the service by candle light as we sing Silent Night.

This decision is in response to the declining attendance at our later service over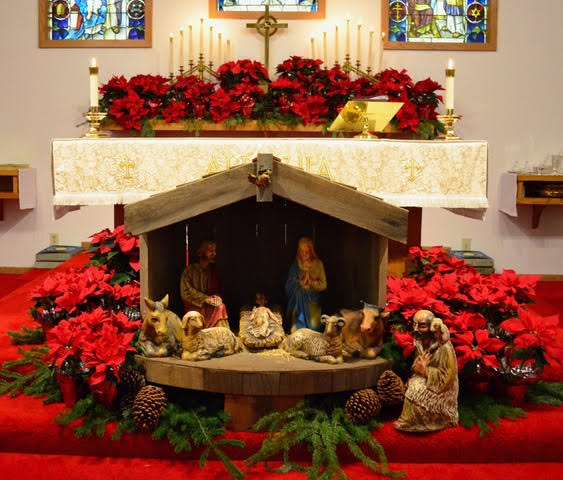 the last number of years. As I discussed this with our vestry, a lot of energy emerged around the idea of a joint service. In planning the details of the service with our minister of music and our deacon, I got really excited. I think it's going to be a beautiful service as we combine the joy of the pageant with the depth of our beautiful Christmas hymns.

While we did squeeze in as many carols as possible, we are also being attentive to the total length of the service as we want it to work for children. If you are someone who does not drive after dark, please contact Deacon Kate or Tasha in the office and we will work to arrange carpooling. Please also contact them if you are someone able to drive folks who don't drive after dark.

Please consider inviting your friends and family. This is a great opportunity to share the joy of Christ's birth and the beauty of that celebration in the church. Our pageant is a walk-on pageant, which means that all children and adults who arrive that evening will be invited to don a hallo or a pair of ears or a crown and jump right in.

Yours in Christ,
Christy+
______________________________


Hope in the face of Grief
Interfaith service at Congregation Shomrei Torah

"We're here this evening to remember and to mourn," said Rabbi George Gittleman
Many from St Stephen's attended the packed Interfaith service to remember the 11 victims of the Pittsburg synagogue shooting. The service was held at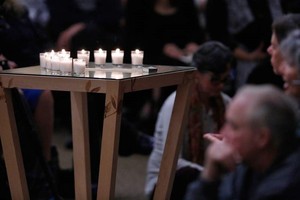 Congregation Shomrei Torah in Santa Rosa.

The outpouring of support was felt by leaders of the local faith communities speaking to a synagogue with standing room only. The evening was filled with music, prayer, remembrance, and a feeling of brotherhood and sisterhood as we all held the grief and the mourning.

I reached out to a member of the synagogue the following day. She said this past week had been very difficult, but the service was soothing for her soul.

Let us remember the words of Rev. Dale Flowers, pastor of First Presbyterian, "remember to pray every time you pass any place of faith that people from all traditions might practice their faith in peace and safety".

"This is the sound of one voice
One people, one voice
A song for every one of us".

-- Liza Brickey
______________________________


One Combined Service for Stewardship Ingathering

On Sunday, November 18th we will gather for one joint service of Holy Eucharist at 10am to celebrate our stewardship ingathering. Our guest preacher will be the Rev. Stephen McHale, rector of Christ Church in Alameda. A pot-luck brunch will follow. Please bring a dish to share!
______________________________

Trees!

You may have noticed some work on our trees on the land near our Outdoor Sacred Space. As we anticipate the installation of the labyrinth, the planting of fruit trees, the development of the entryway, and the improvement of the Memorial Garden, we've taken a closer look at all the trees on our property. With the help of several different arborists, we have learned that all of the Monterey Pines are nearing the end of their life span and, for safety's sake, need to be removed. Two have already been removed (one of which was dead) and five more will be removed on November 12th. While saying good-bye to the Monterey Pines, we are paying closer attention to the oaks and several other trees. Pruning and deadwood removal will begin sometime this winter.

A fair amount of time and thoughtful deliberation has been given to this process. We have been careful to consult a number of different arborists, and Tasha has spent many hours collecting bids and information. Not surprisingly, this is also an expensive endeavor. We spent $7,000 taking down the two Monterey Pines and will spend $20,000 more removing the other trees. The pruning and deadwood removal will cost nearly $8,000. We are blessed, however, with bequests from past parishioners which have been carefully managed by Clay Sorrick, our Investment Committee and our Vestry. Some of what we have in our Investment Account will cover the cost of this tree care.

John Muir reminds us that "God has cared for these trees, saved them from drought, disease, avalanches, and a thousand tempests and floods. But he cannot save them from fools." We have done our best not to be fools with regard to these precious trees on our land. They are a gift to all of us, and we move forward with care to be good stewards.

--Jan Slaby, Jr. Warden
______________________________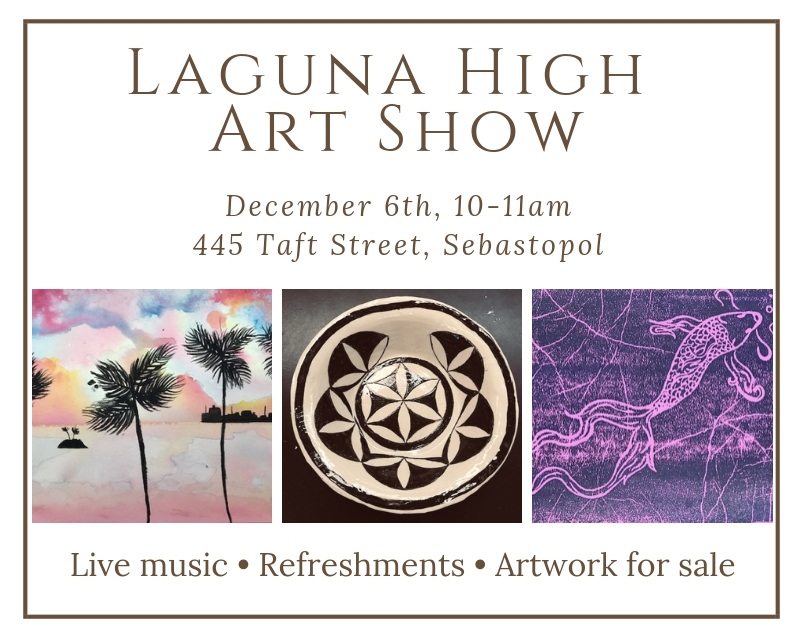 ______________________________
Fall Formation - The Heart of Christianity
This Fall for our formation series we will be reading and discussing theologian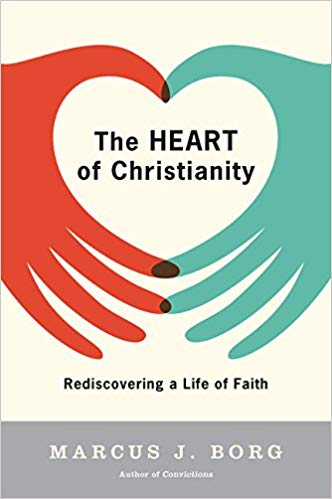 Marcus Borg's book The Heart of Christianity: Rediscovering a Life of Faith.

Previously, the Rev. Christy preached about the radical change the Church is experiencing and compared it to the experience of the Hebrew people living in exile. Their loss of home, dignity, land and temple led them to a crisis of identity and spirituality. Without the places and things that they understood as defining them, they were no longer clear on who they were or what they believed. As church and religion and Christianity in this country undergo great change, we are forced to ask similar questions of ourselves.
You are invited to join us in this important work. We will have our final meeting November 13th at 6pm starting with a soup supper, followed by discussion.
______________________________
In search of Holiday help!
It's nearly that time of year… we are in search of folks to help with advent wreathes on December 2nd and with St. Nicholas Day on December 9th. Please speak to Christy if you are able to help!
______________________________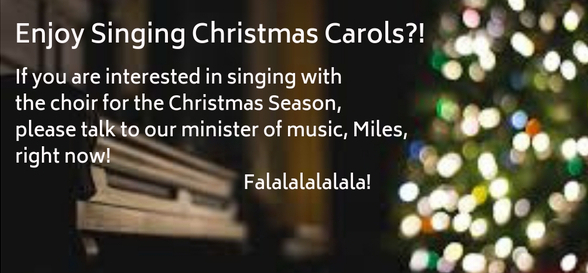 ______________________________
Office Closure -- Veteran's Day will be observed Monday, November 12th.

Looking for Palm Fronds -- Please contact Carol L. (707-546-3848) or see her at church if you have a King Palm tree or know of someone who does and has some fronds they wouldn't mind donating!! Thank you! Carol L
.
Bishop Visit -- On Sunday, February 17th Bishop Beisner will be visiting St. Stephen's. This will be his last visit to our congregation before he retires next summer. We will hold one joint service at 10am with a potluck afterwards. If you are interested in being confirmed or received into the Episcopal Church, please speak with Christy.
Walking Ministry -- If you're interested in an easy and loving ministry, maybe you'd like to accompany people who live next door in Burbank Housing (right above our parking lot!) to get to and from St. Stephen's services. If once in a while you'd like to offer a safe and stabilizing walk to someone coming to or from St. Stephen's, please contact Deacon Kate.
Housing Needed -- Long time parishioner Mark Robison is in need of housing. Seeking a 2-3 bedroom home in the Sonoma County area starting immediately. Contact Mark directly at 799-8584.

St. Stephen's Knitters -- Parkside Elementary will have its Kindergarten Cap Day Nov. 27th. Please bring in your fine needlework on Sunday Nov. 18th or Nov. 25th and they will be blessed before we take them to the children.

California Redwood Chorale -- Sings a John Rutter Christmas. November 24th, 2:30 pm at St. Stephen's and Nov. 25th. 2:30 pm at Glaser Center. Tickets are $20 in advance at BrownPaperTickets.com or at the door.

Toy Drive & Chili Cook-off --Fundraiser for fire survisors and the Living Room, Saturday Dec. 1st, 12 to 4pm, at the Sebastopol Grange. $15 suggested donation, children under 12 free. Real snow, silent auction, music, beer & wine. Bring a toy!