Dear People of St. Stephen's,
Thank you for yet another wonderful Winter Banquet. I never cease to be amazed by the spirit of St. Stephen's at the Winter Banquet. The joy, the genuine enjoyment of one another's company, and of course our love of food! The banquet reminds me of all the reasons I am so lucky to live and serve with you all.
A huge thank you to all who made the event a success! Our leader, Barry Watkins, did an amazing job coordinating the entire event. Thank you, Barry! Our chefs turned out delicious prime rib, veggies and potatoes, as usual. Thank you to Mark and Paula Bush. Thank you to all who set up, decorated, set the tables, plated and baked the cookies, cooked lasagna, plated the salad, served the meal, led us in song before the meal began, and, perhaps most importantly, washed the dishes! Thank you to all who brought friends and family. It is so special to meet those in your life and it is exciting for them to get a taste of our community.
___________________________________________
Celebration of Life for Mark Robison
Saturday, February 2, at 1:00 pm

Reception to follow
___________________________________________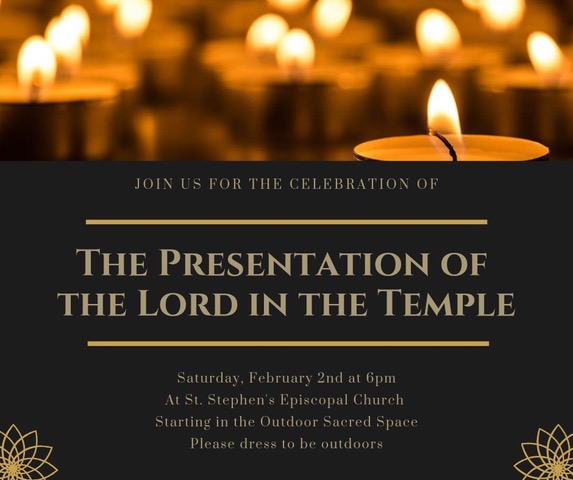 ___________________________________________
Dear People of St. Stephen's,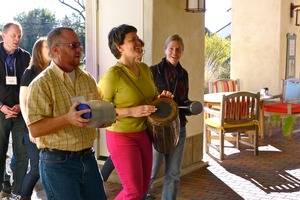 Over the next couple weeks, I will not be in the office, though I will be working and I will not miss a Sunday. Last week, I attended a Music that Makes Community workshop at the Bishop's Ranch in Healdsburg. This is a growing movement in the church of the practice of paperless song leading. Our minister of music, Miles, has attended a workshop in the past as has another parishioner. I heard very good things for a long time and was excited to learn about it in person. To learn more, check out this video.

This week I am in Georgia to spend five days on retreat with two of my seminary classmates. We were encouraged in seminary by our dean to engage the practice of gathering at least annually with a small group of classmates as a time of renewal and check in. My friends and I have struggled to do this through the process of having children and living across the country (and world! One of my friends lives and works in Australia). We are working to prioriti
ze this and are committing to meeting each January, this time in the mountains of Georgia.
Next week, I of course, landed a jury summons (doh!). I will be on call for Sonoma County jury duty starting on Monday, February 4th.

Again, you will see me each Sunday but my time will be quite limited in terms of email responses. I appreciate these opportunities, save for the last, for learning, renewal, and prayer.

Yours in Christ,
Christy+
___________________________________________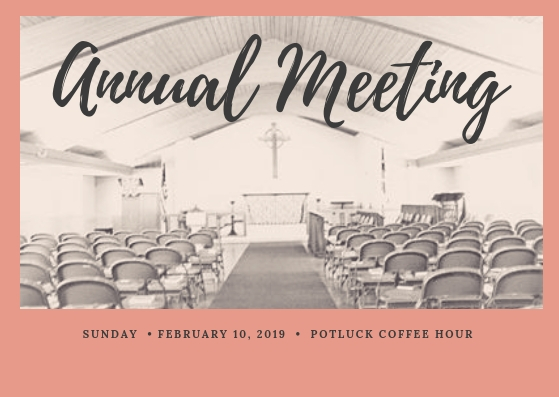 ______________________________
Bishop Visit -- On Sunday, February 17th Bishop Beisner will be visiting St. Stephen's. This will be his last visit to our congregation before he retires next summer. We will hold one joint service at 10am with a potluck afterwards.

Directory Review
A draft of the 2019 Directory is available at the back of the sanctuary for your review. If you are new to St. Stephen's and would like to be included, please contact the office. Directories will be made available after the Annual Meeting.
Girl Scout Cookies
Sunday, February 3rd, Maike and Bree Langland will be selling Girl Scout cookies during coffee hour to support their troop's outdoor activities and trips.
Conscious Aging Retreat for Women -April 4-8, 2019
A retreat intended to help people begin to reflect on aging, dying, and death and how this phase of life could be lived more consciously, intentionally, and well. The retreat is open to 8 women, with shared accommodations in a private home in Bodega Bay. For more information contact
brewster@sonic.net
or call 707-217-7064.