"Art enables us to find ourselves and lose ourselves at the same time"
Thomas Merton
Nestled behind Analy High School is Laguna Continuation High School. The young people that attend here have come for varying reasons and Laguna offers the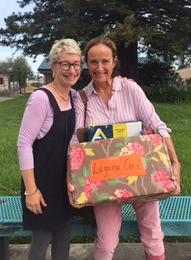 m small classes and an opportunity to get back on track and succeed. Many of these young people have had great challenges in their lives, and multiple strugg
les.

Art gives them an opportunity to express themselves in a safe environment, gain confidence, and explore different aspects of themselves. Several students have said that the art class is what helped them stay in high school.

St. Stephen's has generously supported the art program at Laguna Continuation High School for the last five years. We have donated art supplies and cash so that the teacher h
as needed supplies to offer an enriched art curriculum.

Many parishioners attended the student art show last Spring and were able to see the quality and variety of art as well as meet the student artists. It was a great success, and the students liked sharing about their art as well as having an opportunity to sell it.

Please consider giving again this year. Art supplies may be left in the colorful box in the parish hall marked "Laguna Art", and checks may be made out to St. Stephen's with the words "Laguna Art" on the note line.
Call Jean Farmer or Liza Brickey if you have any questions. Thanks so much for your support
.
"The main thing (of art) is to be moved, to love, to hope, to tremble, to live." Auguste Rodin
______________________________
Church BBQ & Potluck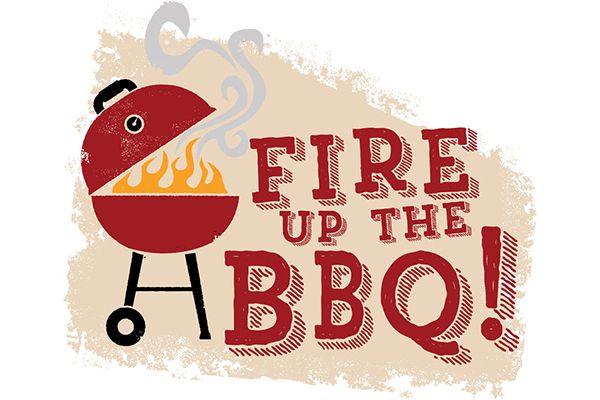 Sunday, July 29th, following the
9:00 am church service, we will have an outdoor BBQ and potluck. Hot dogs and burgers (regular & veggie or both), and drinks will be provided. Fun and games will precede the BBQ while the grills are being fired up. Sign-up sheets will be available at the back of the church. Please let us know if you are attending and if you are able to provide the fixings for the burgers and hotdogs, your favorite side dish or dessert, or would like to help set up and clean up. We are also looking for BBQ grillers and their grills. Please contact Carol Lucic at 824-8272. ALL ARE WELCOME!! COME AND ENJOY!!
______________________________

You Can Be Good News for the Food Pantry!

I have just learned that Community Market (Hwy 12 in Sebastopol) will redeem CRV containers for about 5 cents per container.
CRV (California Refund Value) legislation was enacted in 1986 to reduce litter in California. Distributors that sell eligible beverage containers to retailers make the redemption payments to CalRecycle and the cost of these paymetns is passed on to consumers at the point of sale. Consumers are then paid CRV when they return empty beverage containers to certified recycling centers. Because our recycling center in Sebastopol closed, local markets need to make themselves available for this service - or pay a large "opt-out" fee. Community Market chose to not pay the "opt-out" fee and...that's where we come in.
This means that even though St. Stephen's is not collecting recyclables at this time we can all return our CRV bottles and cans for the redemption values and, if we choose, donate that money to the food pantry.
______________________________
Sebastopol Free Shuttle
The Sebastopol City Council voted unanimously on May 15 to subsidize fares for all riders on Route 24, through June 30, 2019. The "Fare-Free" program went into effect on Monday, June 4 to coincide with the introduction of a new weekday schedule that expands afternoon service to 6:37pm. With the new schedule, the route serves two new stops on McKinley Street and provides access to The Barlow, Community Market, Taylor Made Coffee and the Rialto Theatre.

Incognito Summer Singers
We have a new commitment-free choir to sing for our outdoor services this summer. The Incognito Summer Singers will meet in June and July,
on Sunday

morning 45 minutes before the service to learn the chants and hymns for that day. The singers will not vest and will sit with the congregation. Everyone is welcome, even if you can only make it once. You do not need to read music.
Book & Brunch Club—July
The July selection for the Book And Brunch Club is John Steinbeck's Travels with Charley in Search of America. "With Charley, his French poodle, Steinbeck drives the interstates and the country roads, dines with truckers, encounters bears at Yellowstone and old friends in San Francisco. Along the way he reflects on the American character, racial hostility, the particular form of American loneliness he finds almost everywhere, and the unexpected kindness of strangers." The meeting will be Thursday, July 26, at 11 am in the Parish Hall.
______________________________