Coastal Fish Habitat Partnerships
The mission of the National Fish Habitat Action Plan is to protect, restore and enhance the nation's fish and aquatic communities through partnerships that foster fish habitat conservation and improve quality of life.
This mission is achieved by supporting 19 fish habitat partnerships, mobilizing support, setting goals and measuring progress, and conducting outreach on the importance of fish habitats to our economy, natural resources, and quality of life.
Of the 18 fish habitat partnerships in existence in the United States, many are focused on coastal fish habitat issues. These partnerships include: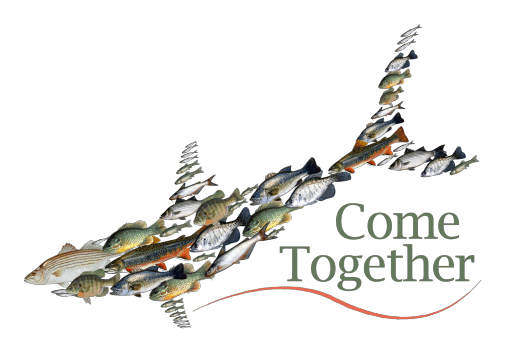 Restoring Northeast Florida's Wetland Buffers
by Lindsay Gardner

Since the early 1940s, Northeast Florida's wetland ecology has been suffering from the negative impacts of historical salt marsh habitats that were filled with spoil material during the dredging of the Intracoastal Waterway. For several years, Floridan RC&D Council, Inc., St. John's River Water Management District, Florida Department of Environmental Protection, the National Park Service and other project partners have been making strides to reverse this damage, by creating healthy, productive salt marsh habitat that is connected to open water at a several sites within the North Peninsula State Park, Flagler County. These restored salt marshes are benefiting an extremely wide range of plants and animals, acting as "nurseries of the sea" providing vital nesting and feeding habitats, as well as increased recreational, fishing, birding opportunities and educational experience for local students.
Established projects in the Park dating back nearly a decade afford an opportunity to see different features and stages in the evolution of salt marsh restoration, including rapid growth of typical marsh vegetation (black mangroves and other types of marsh grasses and other plants) and the resiliency of the marsh to heal itself and provide lush habitat in only a few years' time. Inundated low spots and restored ditches provide habitat and refuge for various fish, crustaceans, mollusks and snails, and a variety of marsh birds and other animals. These successfully restored sites provide valuable perspective and insight into the restoration timeline and process and serve as nurseries for marsh grass that is being transplanted to other locations within the Park.
In September 2013, Floridan Resources Inc. and project partners completed a nine acre (two acres restored and seven acres enhanced) salt marsh project funded by the SARP/NOAA Community Based Restoration Program (CRP) Partnership. Identified as a regional salt marsh restoration priority in the St. Johns River Water Management District's NCB Disturbed and Filled Marshes Inventory in 2007, this site is situated between the road running through the Park and the Intracoastal Waterway. The restoration complements a series of ongoing and completed restoration efforts that are reestablishing historical wetland buffers between the uplands and estuarine waterways in Northeast Florida. Although the project was initiated in January 2013, the actual restoration, including the clearing, spoil removal and removal of exotic species, such as Brazilian pepper, and final grading of the site were done in the spring/early summer. Volunteers were involved in several planting events to establish cord grass and black needle rush. There is an identified need and interest in doing some shoreline restoration/stabilization and salt marsh grass plantings along the stretch of Intercoastal Waterway shoreline adjacent to the restored salt marsh in the future.
These salt marsh projects are also encouraging local communities and state agencies to work together in restoring habitat—not only benefitting fish and wildlife, but also creating a stewardship ethic for future generations. To learn more about salt marsh restoration being done in the North Peninsula State Park and other salt marsh and oyster reef/living shoreline restoration being addressed by project partners in the region through the Northeast Florida Restoration Team (NERT), contact Paul Haydt, Senior Project Manager, St. Johns River Water Management District, at 386 329-4303 or phaydt@sjrwmd.com.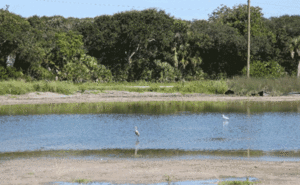 Restored saltmarsh with cordgrass plantings and wading birds.
Photo credit: Daphne Boothe
---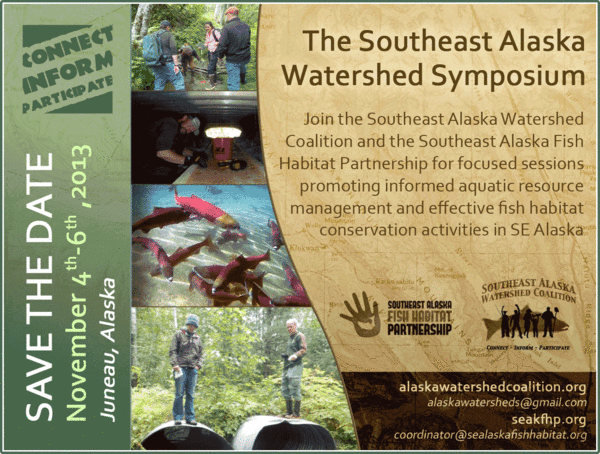 ---
Estuaries have been called the "nurseries of the sea" because the protected environment and abundant food provide an ideal location for fish and shellfish to reproduce. Most commercially important fish species spend some part of their life cycle in estuaries. Besides fish, many species of birds depend on estuaries for food and nesting areas. Migratory birds use estuaries as stopover points for resting and feeding before continuing their journey. Marine mammals also use estuaries as feeding grounds and nurseries. All these marine organisms feed in estuaries because a healthy estuary produces between 4 and 10 times as much organic matter as a cornfield of the same size. Estuaries provide a wide range of habitats leading to a great diversity of marine life.

~Environmental Protection Agency



Fourth Round of Habitat Conservation Projects Approved for Funding
The U.S. Fish and Wildlife Service (USFWS) has announced National Fish Habitat Partnership (NFHP) projects approved to receive USFWS‐NFHP FY2013 funding. The following two project proposals submitted to the Atlantic Coastal Fish Habitat Partnership (ACFHP) were approved to receive funding:
Expanding Marine Meadow Habitat
in the Peconic Estuary, NY
Marine meadows play an important role in providing ecosystem services while serving as preferred or essential habitat for a wide array of native fish species. In New York waters, it is estimated that over 80% of eelgrass habitat has been lost since the 1930's due to natural and anthropogenic causes. To address the need to re-establish submerged aquatic vegetation in the Peconic Estuary, areas suitable for eelgrass restoration will be identified and restoration planting conducted. The public will have an oppo
rtunity to take part in these restoration efforts through participation in two land-based workshops. For more
information on this project pl
ease view the in depth project fact sheet or contact Kimberly Barbour, Cornell C
ooperative Extension.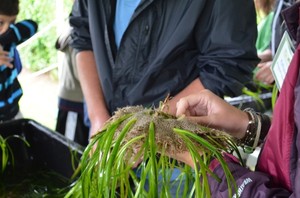 Projec
t text and photo provided by Cornell Cooperative Extension of Suffolk County.
___________________________________
Restoring Coastal Fish Habitat Using Oysters, Mussels, and Marsh Grass at Guana Peninsula, FL
This project, located specifically at Wright's Landing, in the Guana Tolomato Matanzas National Estuarine Research Reserve, will restore and enhance fish habitat by preventing shoreline erosion and promoting shoreline accretion using a combination of mussel and oyster-based living shorelines. Combined with Spartina alterniflora planting, living shorelines have stopped or reversed erosion and provided critical habitats for plants, fishes, and invertebrates. Specifically, restored marsh and reef will provide nursery and feeding habitat for forage fishes (mummichog, silversides) that utilize emergent salt marsh habitats, as well as juvenile commercial and recreational species (drum, shrimp) that utilize oyster reef and shallow nearshore habitats. For more information on this project please view the in depth project fact sheet or contact Kelly Smith, University of North Florida.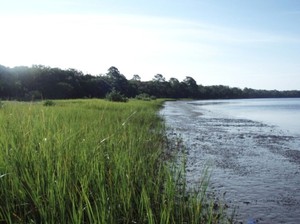 Project text provided by Guana Tolomato Matanzas National Estuarine
Research Reserve. Photo provided by Matt Kimball.
__________________________________________________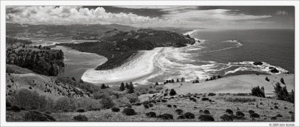 Pacific Marine and Estuarine FHP Launches Three West Coast Fish Habitat Assessments
by Lisa A. DeBruyckere
The Pacific Marine and Estuarine Fish Habitat Partnership, in partnership with the National Oceanic and Atmospheric Administration, the Nature Conservancy, and the USFWS-service funded multi-state conservation grant program, is launching three West Coast fish habitat assessments.
A Nursery Habitat Assessment, focusing on nursery functions in estuaries for juvenile fish.

An assessment of threats to habitats of recreationally and commercially important fish stocks (supporting the National Fish Habitat Plan National Estuary Assessment)

A nearshore forage fish assessment, focusing on habitat-related changes over time in distribution and abundance of nine species of forage fish inhabiting estuary and nearshore habitats.
The goals:
Compile and update geospatial data on West Coast estuarine habitats used by juvenile fish.

Advance understanding of the nursery requirements of 12-15 estuarine fish and shellfish species and nursery functions of West Coast estuaries.

Improve and advance the understanding of estuarine habitat use by juvenile fish.

Establish priorities for estuarine habitat restoration and protection, with a focus on juvenile fish uses.

Provide an authoritative geodatabase for information on West Coast estuaries and their nursery functions.
The outcomes of the assessments will help inform how fish habitats within estuaries affect the production of important recreational and commercial fish species as well as help inform the types of habitats that should be protected and prioritized for restoration to best improve production and viability of marine fishes.