Dear BOBCAT Nation,
I am extremely excited to launch our GOOGLE Apps for Education program that will enable our students to access a suite of online tools within a secure, district owned online domain. The purpose of using GOOGLE Apps for Education is to teach our students how to use online tools so that they will thrive in their high school and college and career ambitions. Students will interact in a safe, collaborative online community on teacher directed academic activities. Read our quick facts about student safety and GOOGLE Apps below.

Our teacher team and I feel that our GOOGLE Apps for Education launch fits directly with our technology focus and site ambition to prepare students to thrive as responsible citizens in an ever changing world.

Please be sure to have your student return the signed User Agreement so that we can begin the process of initiating their GOOGLE Apps For Education account and to also provide them with a username and password to access our on campus computers and wireless network.
Sincerely,
J. César Morales
School Directory - Entries Due Fri 9/19
We hope that everyone in the Bobcat Nation submits their information
so our directory can be complete!
(Participation is optional).
Here's how to send your info:
►►
Click the secure link to submit your family's contact info for the directory:
School Directory Online Form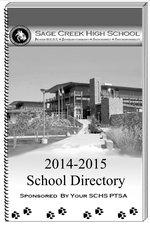 ►►
Friday, September 19
is the extended deadline for directory submisstions.
Our School Directory is FREE to all PTSA members (
click to join PTSA
), but other Bobcat families can get one for $20. This directory will put all the key info at your fingertips, from the school calendar to contact information for your school friends, teachers, staff, and district personnel.
School Directory Cover Art Contest -
Entries Due 9/17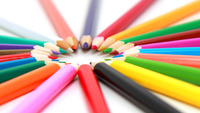 Students have the opportunity to have their Artwork grace the cover of our Sage Creek High School 2014-2015 School Directory.
► Click here for an official entry form
Submissions Due
Sept 17, 2014

* You can also email us a picture of your entry to
SageCreekDirectory@gmail.com
Sign-up for PTSA & more info about School Directory here.
1:20 Dismissal Friday, Sept 19
Students will be released at 1:20 p.m. this Friday, September 19, so the BOBCAT Nation can participate in the Lancer Day Parade. A map of the parade route will be sent later this week and will provide all of the necessary information.
Quick Facts About Student Safety & Google Apps for Education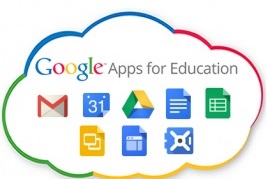 Quick facts about student safety when using GOOGLE Apps for Education:
Google Apps for Education is a web-based system that runs on an Internet domain owned by the CUSD district and is intended for educational use only.

Students will be provided individual accounts with unique passwords. Students will be able to reset and personalize their passwords.

No personal student information is collected for commercial purposes.

Advertising is turned off for CUSD accounts.
Support our School when you Shop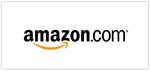 If you shop at Amazon.com, Ralphs, or Vons, you can earn free money for our PTSA's programs. It's easy -- simply click the links below before you start shopping:

Shop at Amazon.com!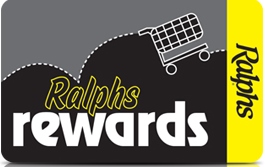 Ralphs Rewards (register your card)

Vons (register your card with eScrip)

Questions: Contact SCHS PTSA Rewards Clubs Coordinator, Claudia Felix at


schsrewardclubs@gmail.com
Letter from PTSA President
Purpose of PSAT / Online Payment Option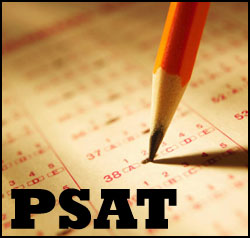 Purpose of The PSAT
Students receive feedback of their college readiness strengths and weaknesses.
Compare students' performance on an admissions test to others applying to college.
Become familiar with the SAT format and questions.
Important Dates/Information:
$25 payment is due by

Wednesday, September 24

Pay by check or cash to Business Office located in Admin Offices OR see below for on-line payment option. Students will get a study guide with payment.
The PSAT will be administered at Sage Creek High School on

Saturday, October 18
► CLICK HERE

to use the online payment option.



*A $1.75 processing fee will be applied to the purchase. Cash or check payments can be turned in to the Business Office located in the Administration offices.

Carlsbad Educational Foundation Golf Tournament - Oct 10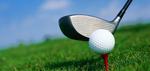 We are looking for three players to join Mr. Fieberg, BOBCAT Physics Teacher, to bring home the trophy at the 14

th

Annual Carlsbad Golf Classic.


The event takes place on Friday, October 10, with an 11:30 a.m. Shotgun Start. Please contact Mr. Morales at 760.331.6695 if you would like to create a team representing Sage Creek High School or would like to sponsor an individual or a team.

Prices are as follows:
Individual - $195 One player - golf fees, lunch, dinner and tournament tee prize package
Foursome - $780 Four players - golf fees, lunch, dinner and tournament tee prize package
VIP Foursome - $1,000 Four players –golf fees, lunch dinner, tournament tee prize package
VIP reception and tour of the exclusive TaylorMade Kingdom
Dinner Only - $45 Dinner and Silent Auction
Click here for more info.
College & Career Fair: Save-the-Date
Monday, October 6, 2014
6-8 PM at Carlsbad High School
An exciting event with over 100 organizations present!
All SCHS students are encouraged to attend.
SAT / ACT Test Prep
A variety of SAT (PSAT)/ACT test prep options are offered in the Carlsbad area by local, experienced educators. Private tutoring, small group sessions, or crash course boot camps are available. Click here for flyer or visit CollegeSuccessNetwork.com for more information.