SCHS Newsletter Mar 19, 2017
Dear
BOBCAT
Nation,
This week we have the pleasure of hosting a 6 person Visiting Committee from the Western Association of Schools and Colleges (WASC). The purpose of the Visiting Committee is to validate how Sage Creek High School is monitoring student learning and setting action plans the align with the WASC criteria and accreditation indicators.
The Visiting Committee will be on campus from Sunday, March 19, through Wednesday, March 22. During their visit, they will meet with parent, student, staff, and CUSD District Leadership focus groups. The team of six will also conduct classroom observations and review student achievement data.
View photos
of today's WASC Visit.
Our goal is to earn a six year full accreditation.
A huge thank you to all parents and students who joined us on Sunday for a BBQ to welcomed the WASC Visiting Committee!
Sincerely,

Principal, Sage Creek High School
Course Request Deadlines: March 20-27
Counselors will be meeting with students individually in class March 20th-30th. To make the most of your 1:1 meeting, students should prepare the following:
Collect all required signatures
15 credits total
List alternate courses
Enter courses into Aeries
Deadlines for students to complete CRF and Aeries entry:
Mar 20 - 11th Gr. Course Request Forms Due
Mar 23 - 10th Gr. Course Request Forms Due
Mar 27 - 9th Gr. Course Request Forms Due

More info at
sagecreekhs.carlsbadusd.net/courserequests
Big Night Dinner:

Athletics Fundraiser

3/24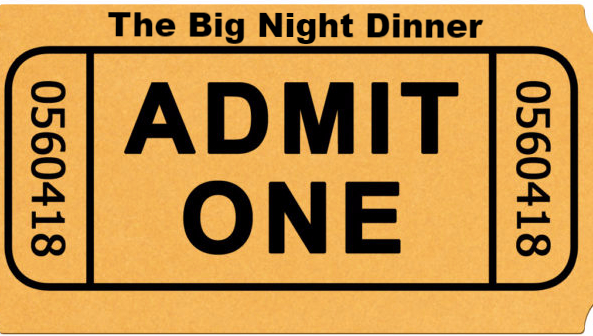 Friday, March 24
6 to 8 pm
Location, SCHS Academic Mall
Italian Cuisine Provided

Click here to purchase Big Night Tickets for only $15

Enjoy this fun evening to celebrate our SCHS Athletic Community with special presentations from our Seniors who are continuing their athletic career at college!
CPR Class - Thur 3/23 & Wed 3/29
WHO: All Bobcat students and parents are invited to learn or update your CPR skills. Sign-up today because class space is limited & registration is required.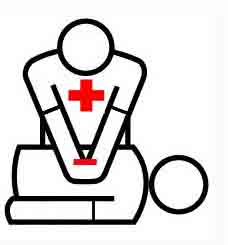 WHERE: SCHS Cafeteria

WHEN: Choose which class date works best for you:
Thurs., 3/23/17 from 3:00-5:00 PM
(w/ FREE FOOD @ 2:45!)
or Wed., 3/29/17 from 6:00-8:00 PM

COST: $20 per individual [*Scholarships are available]

DETAILS: This PTSA-Sponsored 2-hour adult, child and infant CPR class is taught by a certified instructor, Sue Lockhardt of Lockhardt Training (www.lockhart-training.com).

► CLICK HERE TO SIGN-UP FOR CPR CLASS
Donate to Staff Appreciation Event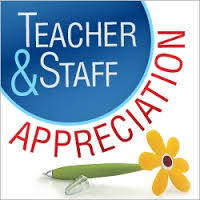 Please help show our SCHS Staff How Awesome they Are!

PTSA is sponsoring an amazing afternoon of great food & relaxation for our SCHS Staff on Friday, April 28.

HOW YOU CAN HELP:
If you, or a company you know, can donate an item or a gift certificate for our Opportunity Drawing for our Staff during the event, please contact Mrs. Eddie Buscher to make a donation: ebuscher@roadrunner.com
Grad Nite Tickets Now on Sale!

Grad Nite Ticket Sales are now on Sale for the Class of 2017! See event details at
sagecreekhs.carlsbadusd.net/gradnite
WHO:
SCHS Bobcat Class of 2017 Senior Graduates
WHERE:
Disneyland Resort & California Adventure
WHEN:
12:30 PM Fri, June 16- 3:30 AM Sat, June 17
*see online
HOW:
Transportation via buses to & from Anaheim
TICKETS:
$130 at
sagecreekhs.carlsbadusd.net/gradnite
(scholarships are avilable for families with financial need)
PURCHASE DEADLINE:
April 21, 2017
Senior Information - Dates to Note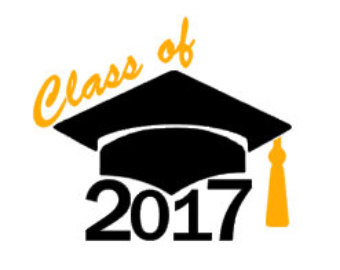 Dates & Info about ALL Senior Events at:
Learn about these Senior events and more:
Senior Award Night on Tues, May 23, 6-7:30 PM in Bobcat Arena
Prom on Saturday, May 20 at Wild Animal Park
Senior Legacy Night on Friday, June 2 in Bobcat Arena
Senior Walk-Off on Mon, June 12 in Advisory
Senior Breakfast on Tues, June 13 at 8am-11am at Lux Art Institute (Encinitas)
Senior Field Trip/ Field Day on Wed, June 14 at TBD
Graduation Rehearsal on Thur, June 15th, 9-10:30 AM at Bobcat Stadium
Graduation on Thur, June 15th, 6:30-7:45 PM on Bobcat Stadium
Grad Nite on Friday, June 16th at Disneyland
PTSA Needs You!
SCHS Parent Teacher Student Association (PTSA) is looking for parents to join our fun team! (Nominations for Officer and Chairperson positions are needed before 3/29). See
sagecreekhs.carlsbadusd.net/ptsa
for details!
We will train and guide any person who is interested in volunteering for any of our PTSA positions.
*
Please contact PTSA Nominating Committee Chairperson, Theresa Morris (tandtmorris@yahoo.com) for more info.
CEF High School Summer Adademy
Earn Advanced credit and enjoy your Summer!
CEF High School Summer Academy for grades 9-12!
June 19-July 27
- Summer courses equivalent to a full school year
- Enrollment is limited register today
- Taught by credentialed teachers & WASC Accredited
- NEW this year: In-Class and Online Curriculum
View CEF Summer School Flyer for more Info
Learn about Carlsbad City Government
The academy is free to Carlsbad residents 15 years and older. Class size is limited, and spaces fill up quickly. Call 760-434-2800 today for information and
download registration form here
.
Fun Adult Nite to Support Our School 4/22
Join us for the 2nd Annual Sage Creek Foundation Gala. The event includes an incredible dinner, dancing, and spectacular live auction and rousing raffle. The fun will take place at:

The Green Dragon Tavern and Museum
Saturday, April 22, from 5-10 p.m.
Women's Hackathon - 4/22
WOMEN'S HACKATHON @ California State University San Marcos

Saturday, April 22, 2017

FREE REGISTRATION by April 12:
sandiegohackathon.org

High School Girls & College Women working in teams and alongside mentors to design computing solutions of social impact. View Flyer.
Join SCBobcats on Social Media