9, 10, 11: Final Exams

11: Big Nite Fundraiser 6-9 pm Bobcat Arena

22: Financial Life Skills 2:45 pm

24: CPR Class 6:30 pm Cafeteria

30: Financial Life Skills 2:45 pm
4-8: No School Spring Break

11: Classes resume

13: Dessert with the Principal and PTSA General Association Meeting 6:00 pm Cafeteria

21: Financial Life Skills 2:45 pm1
1st Trimester
3rd Trimester
Classes: Mar 14-June 16
Finals: June 14, 15, 16
Dear BOBCAT Nation,

Please join me in congratulating Mrs. Corrie Myers, our

2015-16 Sage Creek High School Teacher of the Year!

As noted by her peers, "Mrs. Myers is exactly the type of teacher whom we can hold up as an example of excellence: impeccable instructional capacity, dedicated to professional growth, an influential leader in her role as English Department Chair, and consistently dedicated to finding creative solutions to nearly any challenge."

Here's to Mrs. Myers and all of her efforts to ensure our students have a second to none high school experience.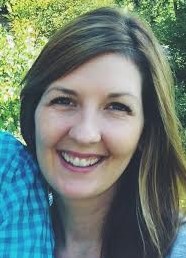 Principal,
Sage Creek High School
FinalsThis Week: Exam Schedule
NEW CHANGES Final Exams Schedule
Beginning trimester two, we will be implementing a slightly different Final Exams Schedule. Students will take their Period 1 final exam on the first day of finals, followed by Period 2 and 3 final exams on day two, and
Period 4 and 5 finals exams on day three.
Click on link below for an updated schedule

.
Textbook Exchange 3/10 & 3/11
TEXTBOOK EXCHANGE - March 10 & 11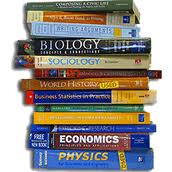 Our trimester schedule involves a
textbook
exchange at the changing of trimesters (instead of keeping the same textbooks
all year long).
From 12:20-2:30 (after finals), on March 10 and 11, students should bring in
textbooks
that they will not need for the upcoming trimester and check out any books needed
for their new 3rd Trimester schedule.
Big Nite Fundraiser for ALL Sports Teams
3/11
PLEASE JOIN US!
For Sage Creek Athletics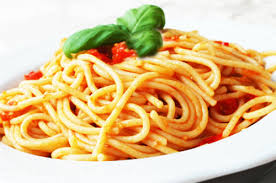 "The Big Night"
Spaghetti Dinner Fundraiser
March 11 6-9 pm

Benefitting ALL Sports Teams!

Opportunity Drawings and a Silent Auction.
Please come out to support ALL our Athletes. For tickets and more information click on link below.
CPR Class 3/24
CPR Class - Thur. March 24 - 6:30 PM

WHO: All Bobcat students and parents are invited to learn or update your CPR skills, but space is limited & registration is required.
WHERE: SCHS Cafeteria
WHEN: Thursday, 3/24/16
from 6:30-8:30 PM
COST: $20 per individual
[*Scholarships are available. To inquire, please contact emmybythesea@gmail.com.]
DETAILS: This PTSA-Sponsored 2-hour adult, child and infant CPR class is taught by a certified instructor, Sue Lockhardt of Lockhardt Training (www.lockhart-training.com). ► CLICK HERE TO SIGN-UP
Financial Life Skills for Teens
3/22, 3/30, 4/21
"Mark your Calendar! Save The Dates!
March 22
nd
, March 30
th
, April 21
st
– 2:45 PM (after school)
Financial Life Skills and Tips for Teens!
Brought to you by SCHS PTSA!
Whether it's pursuing a college degree, a career, a job, a move or all the

above….
you'll need
MONEY SMARTS
to make it ​happen!

Gain a better understanding of how "basic finances work" during these 45 minute sessions.

FREE FOOD and FUN, along with IMPORTANT FINANCIAL SKILLS that you really need to know!
Space will be limited, so be sure to look for sign up links as more detailed information becomes available.