SCHS Newsletter Feb 26, 2017
Dear
BOBCAT
Nation,
This is week is filled with many informational activities aimed at ensuring students create a 2017-18 class schedule that meets their current interests and positions them to be competitive in their post-secondary ambitions. From Monday, Feb. 27 through Friday, March 3, teachers will host AP Course workshops. The purpose of these lunch time information sessions is to provide an overview of each AP Course and allow for Q/A opportunities.
On Wednesday, March 1, we will host our first annual Electives Fair during the lunch period. Students will be able to ask teachers and current students questions about our various elective programs.
•
View the AP Information Sessions flyer here
•
View the Course Request Homepage here
On Thursday at 7:45 a.m. , parents are invited to
join us me and our counselor team this
for "
Coffee with the Principal & Counselors
" to get further information about the new and improved course selection process.
Go BOBCATS!
Sincerely,

Principal, Sage Creek High School
Character Recognition for Students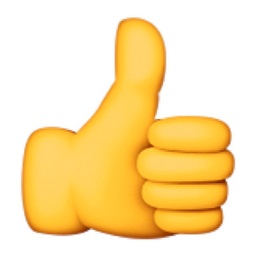 Congratulations to our 18 Bobcat Students who were recognized at the Sage Creek HS Character Recognition Program Breakfast on 2/22. Click here to see the list of students recognized. Thank you to Mr. Schuveiller, Mrs. Newsom-Wuertz, Mrs. Watson, and PTSA for organizing this first class event!
What PTSA has Provided Just Since Jan!
Your PTSA Officers, Chairpersons, & Event Coordinators have been working hard to provide outstanding programs to Benefit our Bobcats!



1/12 Engineering Career Chat
1/25 Concussion Training Workshop
1/26 Bobcat Parent-Staff Book Club
2/15 Job Internship Volunteer Education Expo
2/22 Character Recognition Program Breakfast
2/22 Resume Writing & Interview Workshop
2/23 Bobcat Parent-Staff book Club
2/26 Save a Life Teen Cardiac Screening

Thank you for your PTSA membership dollars which make such a calendar of events possible, and for the countless hours of volunteer time spent to make these wonderful events a success!

For their tremendous work on these events, a special thanks to:

Eddie Buscher, Mary Ellen Reulein, Amanda Ecoff, Lynda Schubert, Stephanie Stringfellow, Mimi Kim, Denise Pateros, Tracy Sonck, and Nora George.
Coffee w/Principal & Counselors: Mar 2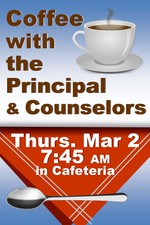 Coffee with the Principal & Counselors
Thursday, March 2
7:45-8:30 AM
In SCHS Cafeteria
All parents are invited to enjoy coffee & snacks with Mr. Morales and our counselors while they come learn about:
The Course Request Process for 2017-18
The Sage Creek Accreditation Process
View Flyer Here
Stretch & Stress Reduction: Mar 3
A Pre-Finals Event to Stretch & Reduce Stress!
Friday, March 3
11:25-11:55 AM (starts promptly @ lunch)
Sessions are in Wrestling Room
Led by a Professional Trainer
Small group setting
FREE FOOD!
Senior Information - Dates to Note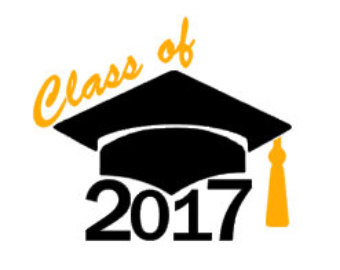 Dates & Info about ALL Senior Events at:
Request Courses for 2017-18: Deadlines
More info at sagecreekhs.carlsbadusd.net/courserequests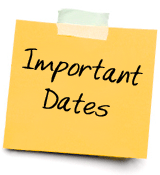 Feb 13-24 Counselor Classroom Presentations
Feb 27-Mar 3 Electives Fair & AP Presentations
Mar 20 - 11th Gr. Course Request Forms Due
Mar 23 - 10th Gr. Course Request Forms Due
Mar 27 - 9th Gr. Course Request Forms Due
Pedal for a Purpose: CEF Fundraiser 3/11
---
Win two luxurious resort rooms for two nights at the Omni Rancho Las Palmas, plus a $750 resort gift card!
Winner drawn on March 11 @ Pedal for a Purpose Event.
All proceeds benefit your students!
Click here to purchase $25 Tickets.
Volunteer for '17-18 PTSA Board by Mar 29
By March 29, 2017, the PTSA Nominating Committee needs to find volunteers to fill a number of officer and chairperson positions for the 2017-2018 Executive Board.
SC Foundation Upcoming Events
Feb 28: Paver Sales Close
Mar 10: Painting Class for Parents & Students
Mar 24: Big Night Dinner Fundraiser for Athletics
Apr 22: SC Foundation Gala at Green Dragon Tavern
How else can you support the SC Foundation?
Dontate to create state-of-the-art athletics film room
Purchase Student Artwork at CafePress
Purchase Gymnasium, Field, & Stadium Banners
Become a SC Foundation Board Member!
Learn about Carlsbad City Government
The City of Carlsbad Citizens Academy is a FREE, seven-week program designed to help Carlsbad residents learn about their city government. It begins April 17 and is held on consecutive Thursday evenings from 5 p.m. to 8 p.m.. View the Spring 2017 Schedule Here.

The academy is free to Carlsbad residents 15 years and older. Class size is limited, and spaces fill up quickly. Call 760-434-2800 today for information and download registration form here.
Fun Adult Nite to Support a Great Cause
Join us for the 2nd Annual Sage Creek Foundation Gala. The event includes an incredible dinner, dancing, and spectacular live auction and rousing raffle. The fun will take place at:

The Green Dragon Tavern and Museum
Saturday, April 22, from 5-10 p.m.
Grade Recovery @ CUSD Summer School
CUSD will offer Summer School for credit recovery for CUSD high school students who earned "F" or "D" grades on their first or second semester report cards. Immediate recovery of credits lost due to failing grades helps students get back on track for high school graduation and college admissions. If you would like to request summer school for your child, please read and sign and the attached document and return it to your child's counselor. If you have any questions, please contact your counselor. View 2017 Summer School Parent Letter.
Join SCBobcats on Social Media