SCHS Newsletter Oct 21, 2018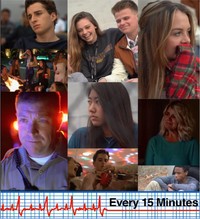 Dear BOBCAT Nation,
We kick off our Red Ribbon Week activities this week with the aim of encouraging our community to make healthy lifestyle choices.
Activities and events this week, and leading into next week's Fall Formal Spirit Week, will be focused on discouraging drug and alcohol use: students will sign a pledge to be drug free, hear a guest speaker this Wednesday, view the remains of a car involved in a drunk driver crash, and participate in fun lunchtime activities.
As part of our Red Ribbon Week activities, I also encourage all parents and students to view the highly impactful
Every 15 Minutes short film
. This extraordinary production was created by Sage Creek High School students last spring and details the impact that can result when students decide to drink and drive.

Sincerely,
Principal, Sage Creek High School
Enchanted Forest Formal Tix On Sale Now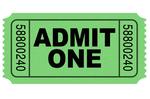 Enchanted Forsest Formal
Saturday, November 3
7:00-10:00 PM
Cal State San Marcos
Tickets on Sale Now at lunch in the Bob Shop:
$55 with ASB Sticker
$60 without ASB Sticker
*all guests pay Non-ASB Sticker Price
College Visits in Counseling Center - Oct
11th & 12th Grade Students should register on their Naviance.com account to attend any of the College Visits:


10/22 Boston Univ
10/24 Univ of Relands
10/25 Penn State
10/25 USC
10/29 Miami Univ - Oxford
10/30 Univ of Saint Katherine
10/31 Johnson & Wales Univ

Click here do view list of all visits that will take place during lunch in the Counseling Center.
Reflections Art Contest: Entries Due 10/25
Bobcats - Tap into your creative side and enter the Sage Creek PTSA Reflections Art Contest! All Sage Creek students are invited to participate —it's as easy as 1-2-3!


(1) Reflect - Reflect on this year's Reflections Program theme: Heroes Around Me

(2) Create - Select an arts category and create an original work based on this year's theme.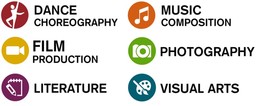 (3) Enter - Submit original work and your entry form downloaded from sagecreekhs.carlsbadusd.net/reflections to SCHS office by Friday, October 25th @ 3:00 PM

RECOGNITION AWARDS
All participants will be recognized by the Sage Creek PTSA, and the top awarded entries will represent SCHS PTSA at the Council and District levels, with the opportunity to advance to the California State and National PTA levels.

More info & entry forms at: sagecreekhs.carlsbadusd.net/reflections
Financial Aid Workshop - 10/25
The Sage Creek HS & Carlsbad Counseling Departments and MiraCosta College present:

Financial Aid Night
Thursday, Oct 25
6:00-7:00 PM
Sage Creek HS Performing Arts Center

Learn about:
FAFSA, Financial Aid deadlines, Dream Act Info, & more FAQs
Dear Edwina - A Kids Musical - 10/26
Dear Edwina Jr. - A one-hour musical for KIDS
Friday, October 26 @ 7 PM
SCHS Performing Arts Center
$10 / ticket
sagecreekhs.carlsbadusd.net/sagecreekdrama
Auditions for Les Miserables begin 10/29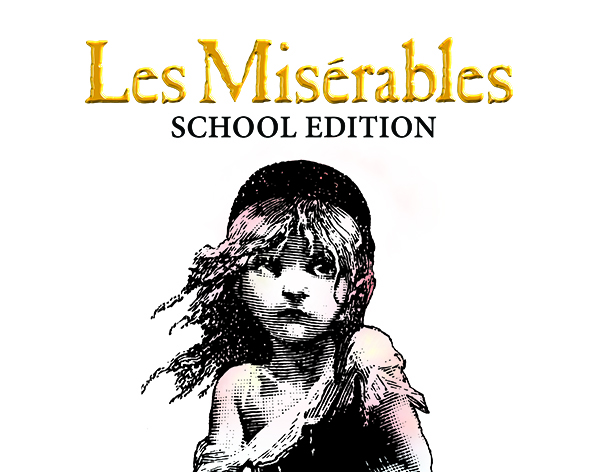 Les Miserables Audition Week
October 29-Nov 1
Open to ALL Students

Schedule your audition at:
sagecreekhs.carlsbadusd.net/sagecreekdrama
Unique Bell Schedules in October
BOBCAT Families, please mark your calendars for the following days in October that have
alternate bell schedules (view here)
:
10/24/18 Late Start Wednesday with 55 Minute Assembly
10/31/18: 7:30 Start with Advisory
Help w/ 2018 Bond Measure HH & Long Range Facilities Plan for CUSD Schools
Our PTA has formally endorsed Measure HH, which is the Bond measure on Nov 6th's Ballot that hopes to generate funds for critical repairs and modernizing updates of Carlsbad Unified's Schools.

Friends of Carlsbad Schools 2018 is a grassroots campaign working to pass Measure HH on November 6th and they need your help with the following:
Plan Senior Portrait Appointment by Nov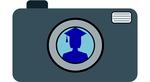 FAQs about Senior Portraits

Must I use the school selected photographer for my Senior Pictures?
All seniors must use Studio 94 to be in the yearbook senior section.
We DO NOT use photos submitted from other photographers in that section.
Other than that, the photographer choice is up to you.
When are they due?
All senior photos must be taken and selected by December 7th.
How do I get a picture in the yearbook for free?
Any senior student who would like to take a FREE picture only for the yearbook will take this picture at Sage on November 28th.
Students who choose the free option will not get to select their picture for the yearbook.
How do I make an appointment for photo packages?
Parents Needed to be a Professional in the Room for Genius Project: 11/2 & 11/7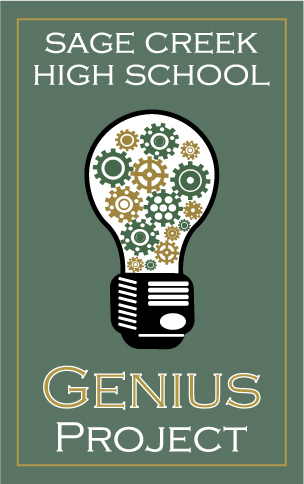 All parents (and staff) are invited to join in volunteering in our classrooms regardless of your student's current grade level.

Professional in the room volunteers introduce themselves at the beginning of class and their areas of knowledge (tech, science, writing, business, family, etc.) Then, they are seated on a panel in the back of the room where students may approach to get ideas, advice, guidance, or encouragement.

Click here to volunteer on any of the following days:

Fri, Nov 2 (Senior Day)
Fri, Nov 2 (Junior Day)
Wed, Nov 7 (AP Lit Day)
Military Service Visits to SCHS: Nov
Branches of the US Military will be visiting SCHS during lunch on the Academic Mall (
click here for details
):
Thurs, Nov 1: U.S.. Marine Corps
Fri, Nov 2: U.S. Navy