SCHS Newsletter Oct 15, 2017
Dear BOBCAT Nation Parents,

I am seeking four parents to fulfill two-year terms on the School Site Council.
The School Site Council (SSC) is a group of teachers, parents, classified staff, and students that works with the principal to develop, review, and evaluate the school's Single Plan for Student Achievement (SPSA).
The SSC will meet four times during the year for approximately 1.5 hours per meeting. Elections are held among the various constituent groups to elect their representatives to the SSC. If you are interested in joining the SSC, please complete this interest form no later than 4:00 p.m. on Monday, October 23.
CLICK HERE to submit your interest to serve
on the SCHS School Site Council.
Sincerely,
Principal, Sage Creek High School
PTSA Executive Vice Pres - Open Position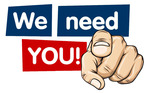 SCHS Parent, Teacher, Student Association (PTSA) is looking for a volunteer to fill our open Executive Board Position of Executive Vice President. The position of Executive VP is a time commitment of about 4-6 hours/month and has the following responsibilities:
Attend monthly PTSA Executive Board Meetings and General Association Meetings (3 times a year)
Act as PTSA president when the president cannot preside over a meeting or fulfill their position (see president job description)
Check Signer
Consult with PTSA president about ongoing PTSA business - learn the role and responsibilities of the PTSA president
This position can be used to gain understanding of the requirements and duties of the president position, but it is not a president-elect position. However, the position is beneficial for someone considering running for President in the future.
Please email sagecreekptsa@gmail.com if you are interested in filling the position of Executive Vice President.
Fall Formal Ticket Sales begin on 10/16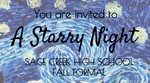 Bobcats, the first ASB dance of the year is around the corner!

"Starry Night" Fall Formal is Saturday, November 4th, from 7-10 pm at the California Center for the Arts in Escondido.

Ticket sales begin Mon, October 16th at ASB's Bob Shop during lunch.

Cost: $40 w/ ASB and $50 w/o ASB. Get tix now, as prices go up every week. *Make sure you have a dance/guest agreement on file and all detentions cleared.
Freshman Parent Night - 10/17
Freshman Parent Night - Hosted by SCHS Counseling Dept
Tuesday, Oct 17
6-7 PM in Cafeteria
During this informative evening, your Bobcat Counselors will...
Introduce & review CUSD and Sage Creek specific graduation requirements
Discuss the supportive role of counselors in students' high school journey
Offer tips for positive transitions to high school (academic and personal)
Review supportive resources (counseling webpage, Naviance)
Review of common questions of 9th grade families
Provide brief a Question-and-Answer session at the end
College & Career Fair in Carlsbad - 10/17
Bobcat Students & Families are Invited to meet over 100 Colleges, Universities and Career Pathways at the:

College & Career Fair (click to view flyer)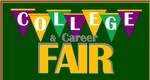 Tuesday, October 17, 2017
6-8 PM
At Carlsbad High School
3557 Lancer Way, Carlsbad

Click here to see list of Fair Attendees.
Depression & Suicide in Teens - 10/18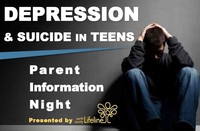 DEPRESSION & SUICIDE IN TEENS:
Parent Information Night
Wed., October 18, 2017
6:00 pm at SCHS Cafeteria

Presented by North County Lifeline.
View Event Flyer Here.
Find out the warning signs of depression & understand depression is a treatable illness
Gather information on how you can help your student or other teens that you know
Learn the "ACT" (Acknowledge, Care, and Tell) message, to promote safety and help-seeking behaviors
For questions or more information, please contact Jolene Balancio at jbalancio@nclifeline.org
Parent-Saff Book Club - 10/19
Join us for our next Bobcat Parent-Staff Book Club!

Thursday, October 19 from 6:30-7:30
in SCHS Cafeteria

Start reading the book now:
"Grit: The Power of Passion and Perseverance"
by Angela Duckworth (click book title above to order)
Sign-up Today at sagecreekhs.carlsbadusd.net/bookclub




Program Sponsored by PTSA
Reflections Art Entries Due - 10/20
Bobcats Students - Tap into your creative side and enter the 2017 Sage Creek PTSA Reflections Art Contest!

All Sage Creek students are invited to participate - it's as easy as 1-2-3!



(1) Reflect

- Reflect on the Reflections Program theme: Within Reach
(2) Create - Select an arts category and create an original work based on this year's theme: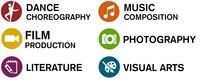 Only new and original work inspired by the theme Within Reach will be accepted.
Students may enter in one or more of the creative arts categories; one entry per category.
Please follow the General Rules for Participation and the Category Rules.
(3) Enter - Submit entry form and original work to SCHS office by Friday, October 20th @ 3:00 PM RECOGNITION AWARDS
All participants will be recognized by the Sage Creek PTSA, and the top awarded entries will represent SCHS PTSA at the Council and District levels, with the opportunity to advance to the California State and National PTA levels.
Flag Football Tournament - 10/20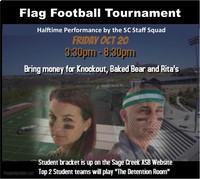 Friday, October 20th from 3:30-8:30 pm, ASB will be hosting our 2nd annual Flag Football Tournament at the Bobcat Stadium!

Student games start at 3:30pm.
Staff vs. Student game begins at 7:30pm.

Don't forget to bring money for food trucks!
Red Ribbon Week: 10/23-10/27
October 23rd-27th is Red Ribbon Week. Make sure to stop by the academic mall for Red Ribbon Week activities.

Wear Red on Wednesday Oct 25th & check in at ASB's class cup table!

PTSA is coordinating a special guest speaker: DEA Agent, Rocky Herron, for the Students' Assembly on Wednesday 10/25.
Counseling Dept Workshops:
10/25 & 10/26
10/25 Financial Aid Night
From 6-7 PM in the Cafeteria
A representative from Mira Costa's financial aid office will present information about the FAFSA process (documents, timelines, etc.)
10/26 Common App Workshop for students
During Lunch

in the SCHS Counseling Office
Hosted by SCHS Counselors
See Counseling Dept Website for more details
Paint Night for Parents - 10/27
The SCHS VAPA Department invites Parents to Paint Night!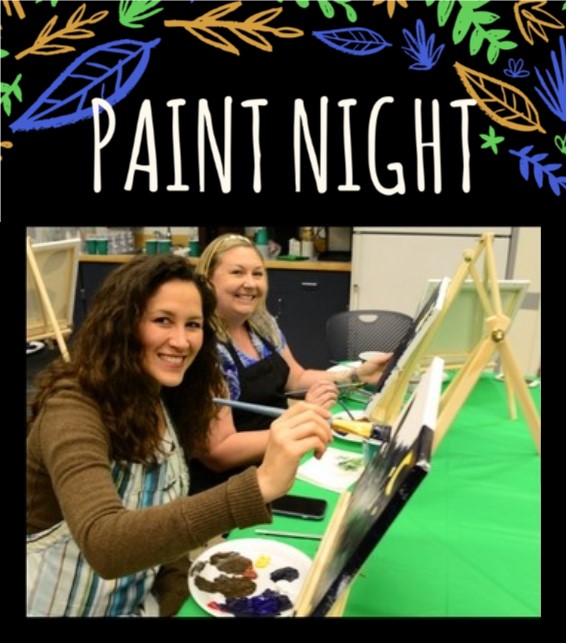 At this evening of guided art instruction with Sage Creek HS Art Teachers, Ms.Burroughs and Mrs. Herrick, you will create an amazing Dia de Los Muertos themed painting! View Paint Night flyer.

Get your Tix Today for:
Friday, October 27
6 PM- 9 PM
@ The Green Dragon Tavern
6115 Paseo Del Norte,
Carlsbad, CA 92011

► Click here to purchase tickets through the SC Foundation today!
College Visits @ SCHS - Now through Nov
Juniors & Seniors can meet representatives from Colleges across the nation right on our SCHS Campus!

Just logon to Naviance to sign up & reserve your spot.

During this week of Oct 16-20 alone, you can meet:
College Apps Academy for Seniors

Join the Carlsbad Educational Foundation (CEF) for their College Apps Academy to learn more about looming UC, Cal State and Common App deadlines and how to get into the school of your dreams! Visit www.carlsbaded.org/college-apps-academy to register today, or for more info about this program that runs on Thursdays at 2:45 in SCHS Library.
10 Opportunities to Win through CEF
Buy just 1 ticket from the Carlsbad Education Foundation (CEF) and you get 10 opportunities to win on November 2nd!

Grand prize: One-week Kauai vacation, plus $2,000 Visa gift card.

First prize: One-week Mexico vacation and eight other great excursions!

Your $100 donation directly supports STEM and music in all Carlsbad Unified School District schools!